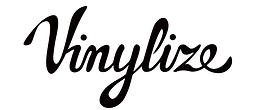 Vinylize was founded 10 years ago in Seattle by Zack and Zoltan Tipton, when they managed to blend vinyl with cellulose acetate.
The result is an interesting collection of stylish designs, both optical and sunglasses frames, made by recycling old vinyl records.
The frames are handmade in Hungary, and come with a 2 year warranty.
Vinylize is also an environment-friendly company, re-using old shipping boxes, packing Styrofoam material when possible, and with a "paperless office" policy.
Check them out!
Vinylize website