When you open up Miranda Makaroff's Instagram page you find yourself immersed in a universe of colour, positivity and a very inspiring personal style. A designer, artist, model, DJ… the daughter of Lydia Delgado has become one of the most emblematic influencers currently out there. She also possesses one of those rare, genuinely free spirits when it comes to fashion, which she still manages to stay true to in the age of the selfie. Etnia Barcelona worked with her to present their latest 2018 sunglasses collection.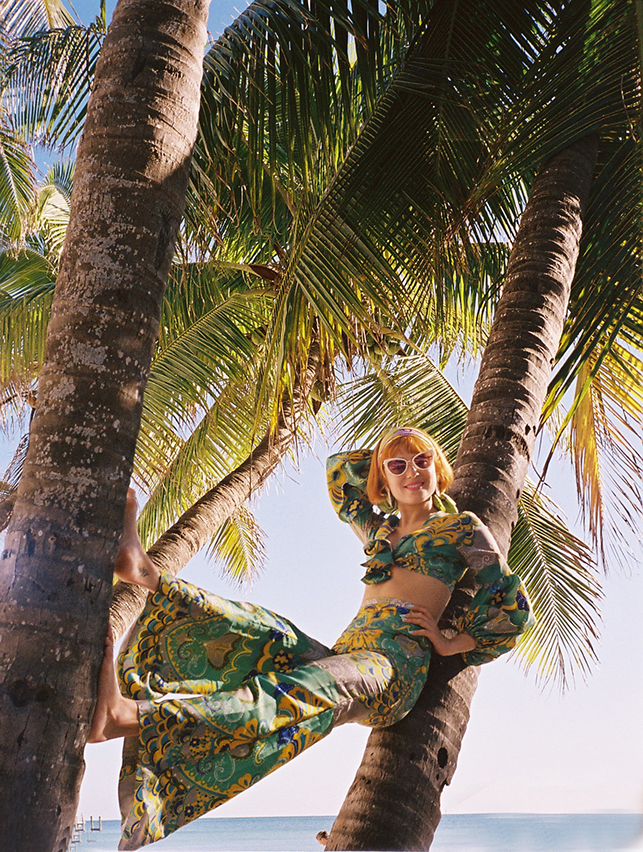 For this collaboration, Miranda Makaroff and the photographer, Pascal Moscheni borrowed a selection of new Etnia Barcelona sunglasses for their road trip to Miami. Miranda's multidisciplinary talent, Pascal's skill behind the camera and the perfect stage: that's how this sunny city in Florida became the backdrop for these original, upbeat photographs featuring Etnia Barcelona sunglasses.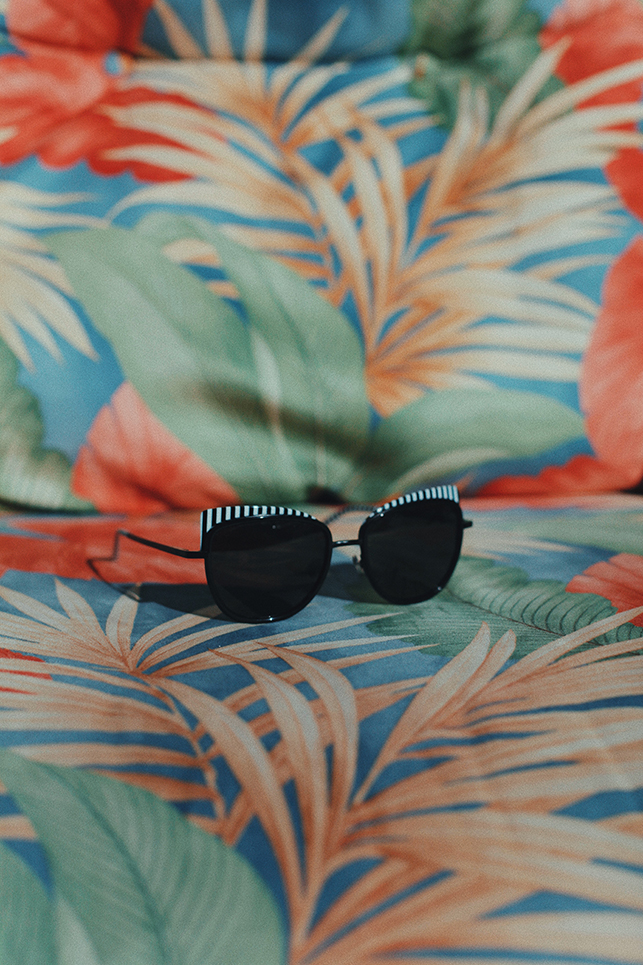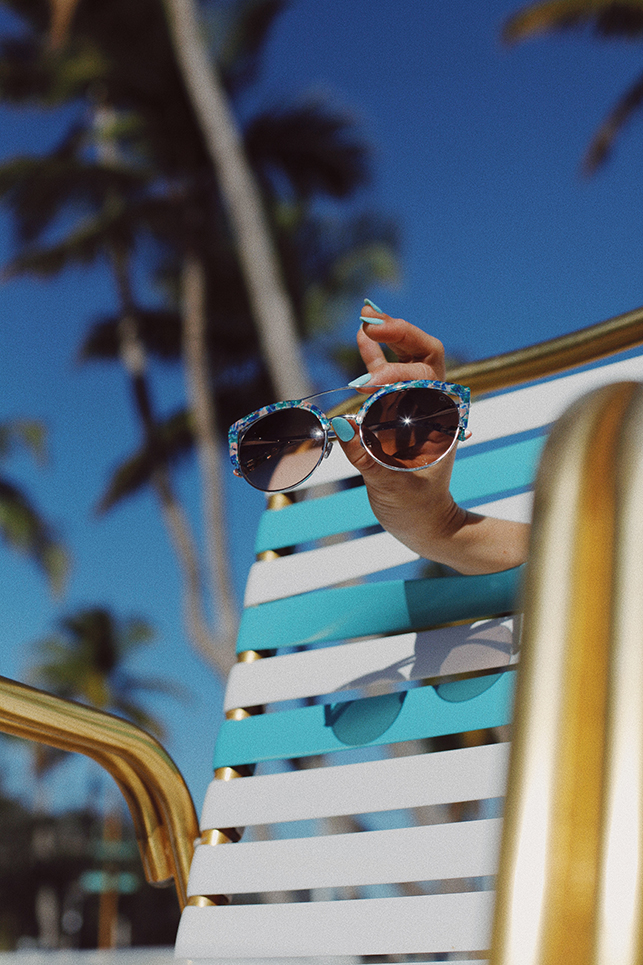 The pastel tones of Miami's architecture, its palm trees and spectacularly blue sky combine with some of our most audacious sunglasses, such as the Nisantasi BLPK model, whose color-flecked acetate features inspired by reARTing are a small work of art. Miranda Makaroff isn't one to overlook the latest trends. She selects styles that are sure to be very popular in the summer of 2018, such as the new Lapa Sun PKBK sunglasses from our Vintage collection, a modern take on the 1960s style.