Beyoncé's Renaissance Tour has taken the world by storm, captivating audiences with its star-studded line-up and unforgettable performances. It's not just her music that's stealing the show. Queen Bey's stage outfits are nothing short of spectacular, and they've been inspiring her fans and fashion enthusiasts worldwide. But what sets her style apart is her clever use of sunglasses. These aren't just accessories; they're statements.
London
During her electrifying performance in London, Beyoncé showcased her style in a striking pair of Balenciaga shield sunglasses. These statement shades from Balenciaga feature a transparent frame and grey-tinted lenses, exuding a bold and contemporary vibe. With sleek black, logo-engraved arms, straight arms, and curved tips, these sunglasses perfectly complemented Queen Bey's iconic stage presence.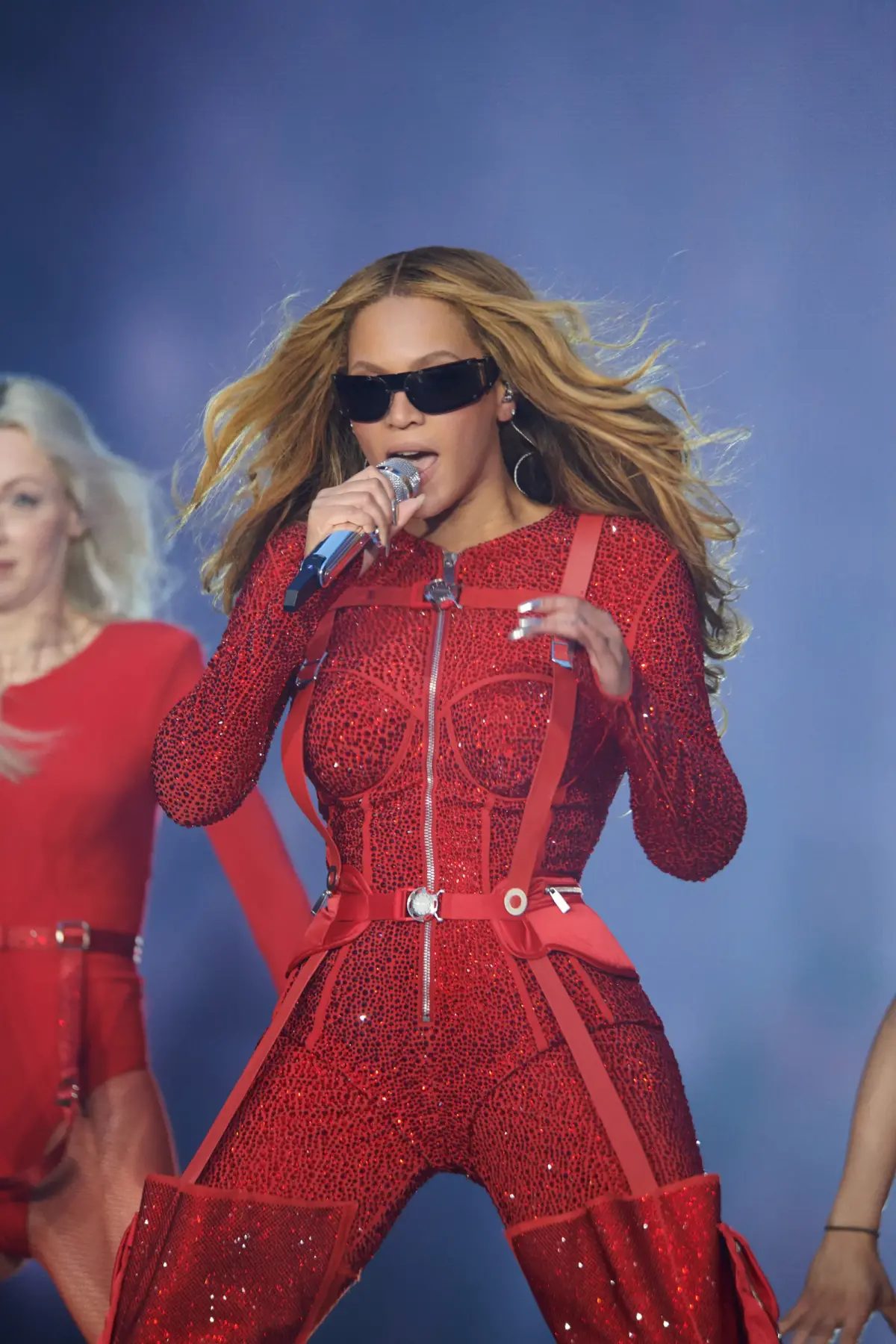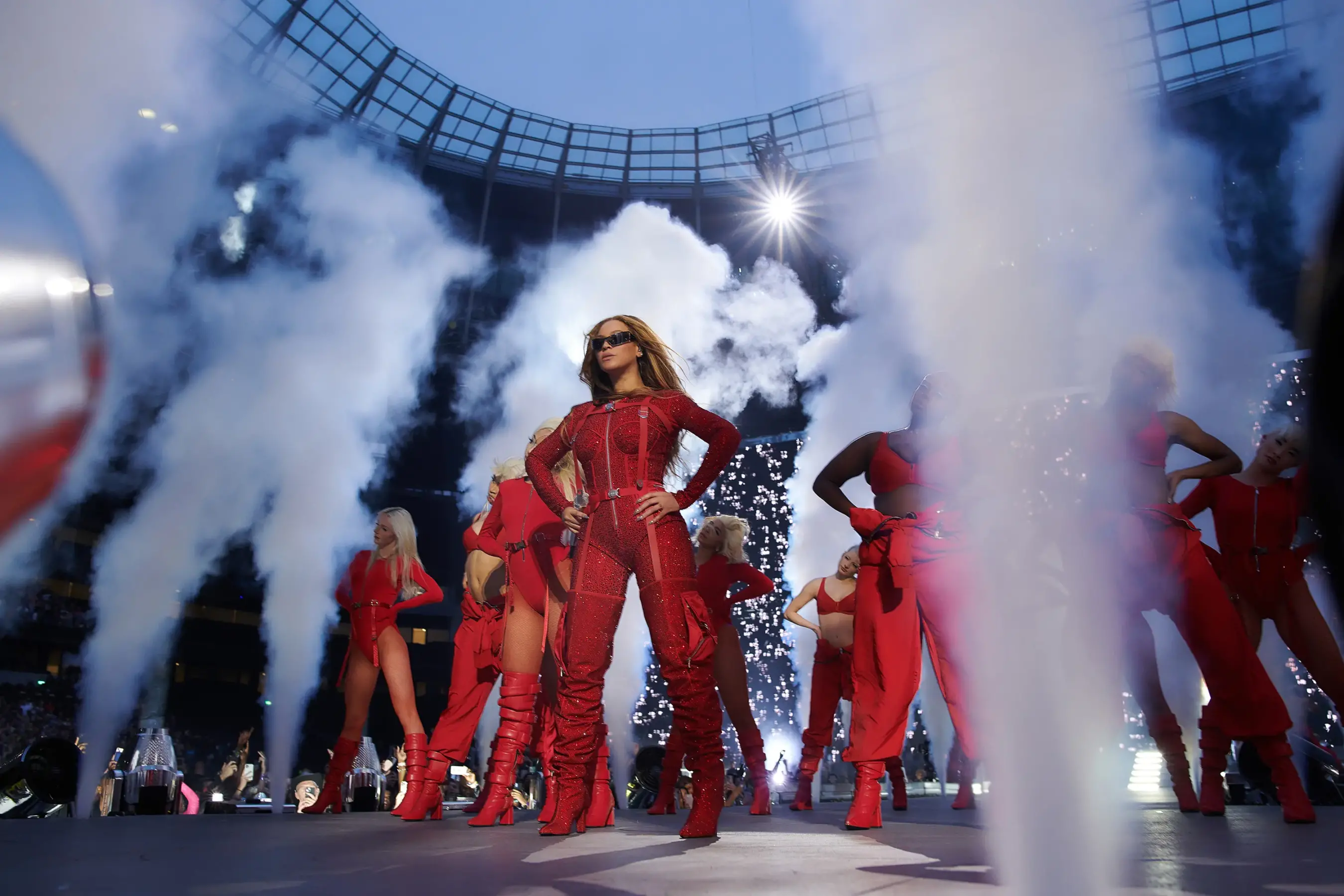 Amsterdam
During her show-stopping performance in Amsterdam, Beyoncé graced the stage in a pair of bejeweled sunglasses that were nothing short of spectacular. These custom-made shades were crafted by none other than Tiffany & Co., the renowned luxury jewelry brand.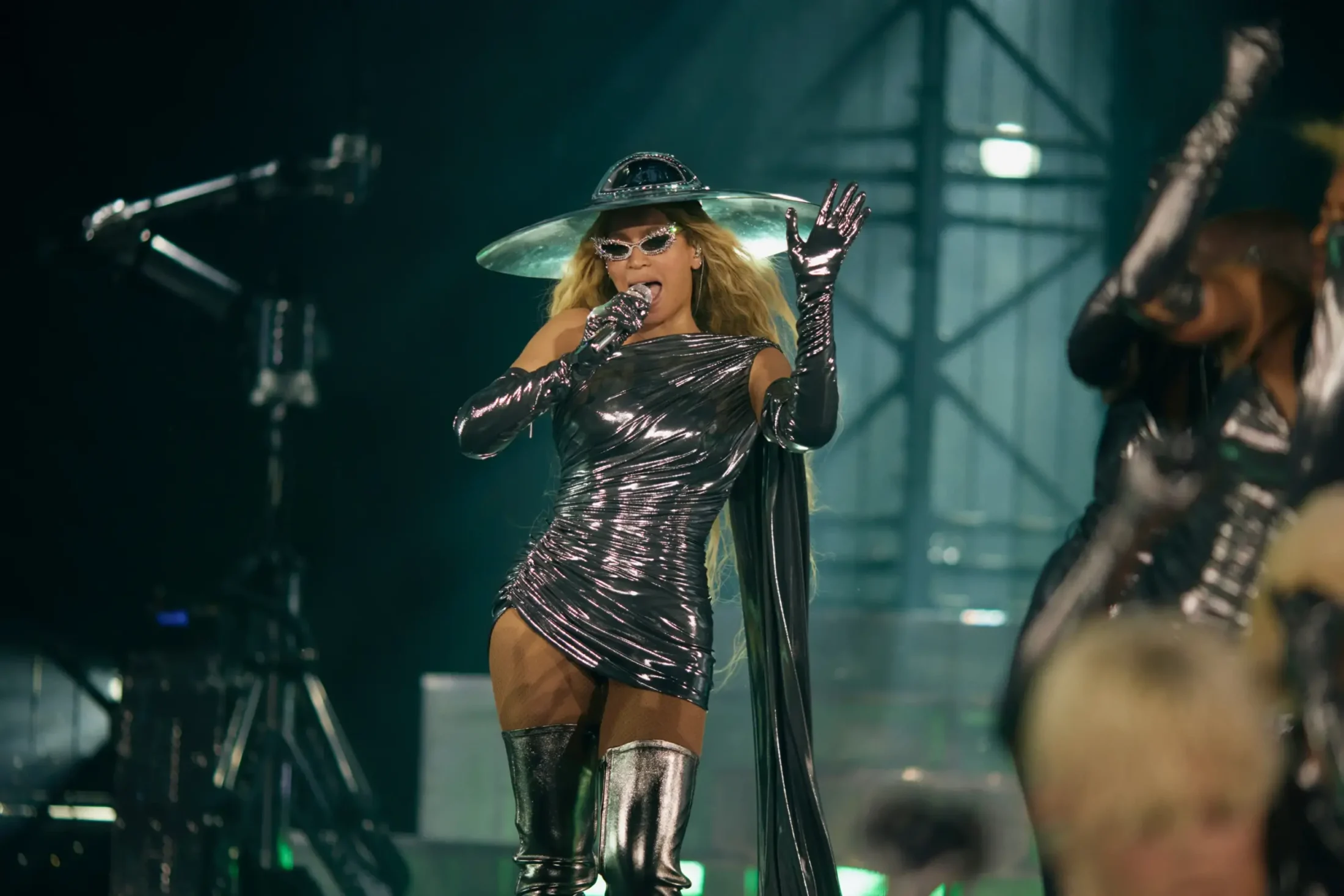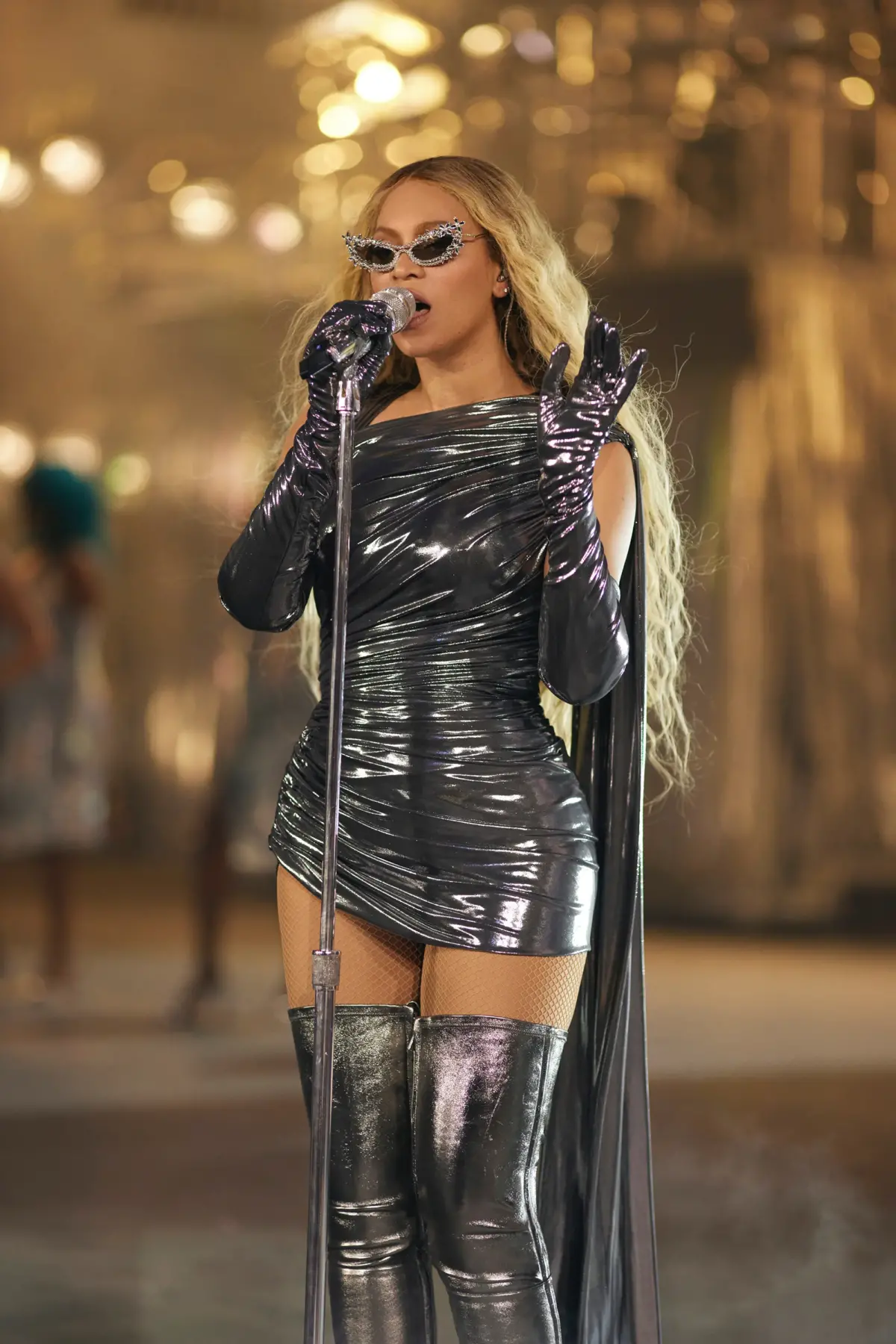 Inglewood
In her spectacular performance in Inglewood, Beyoncé set the stage on fire, not just with her music but with her incredible fashion choices. She adorned Loewe x Paula's Ibiza Flame sunglasses, in a cardinal red acetate frame, featuring trendy grey tinted lenses and an oversized frame that screamed elegance.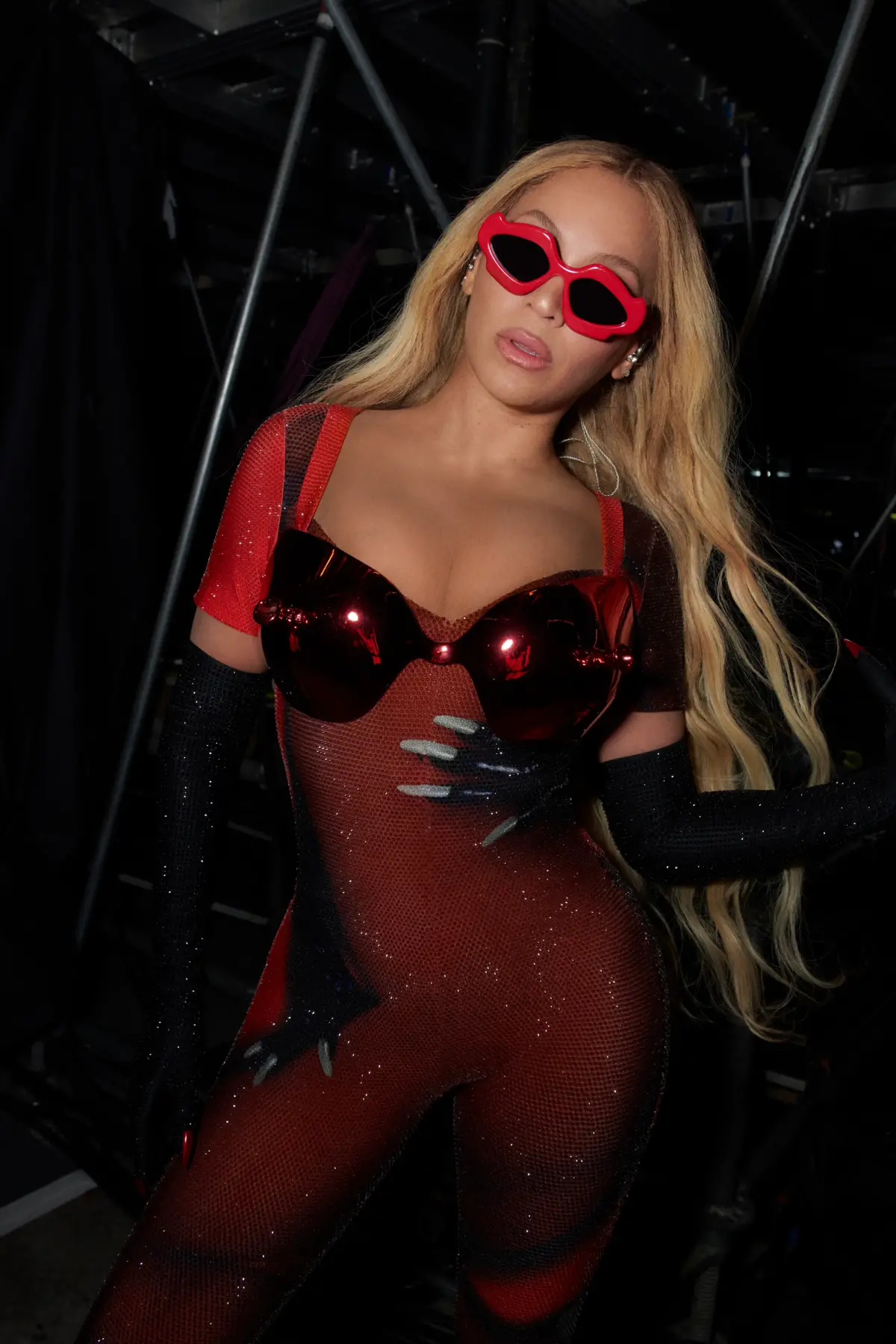 Las Vegas
Beyoncé flaunted a pair of Givenchy's black Giv Cut Sunglasses, 3D-printed nylon-frame wraparound cat-eye shades, during her mesmerizing Las Vegas performance.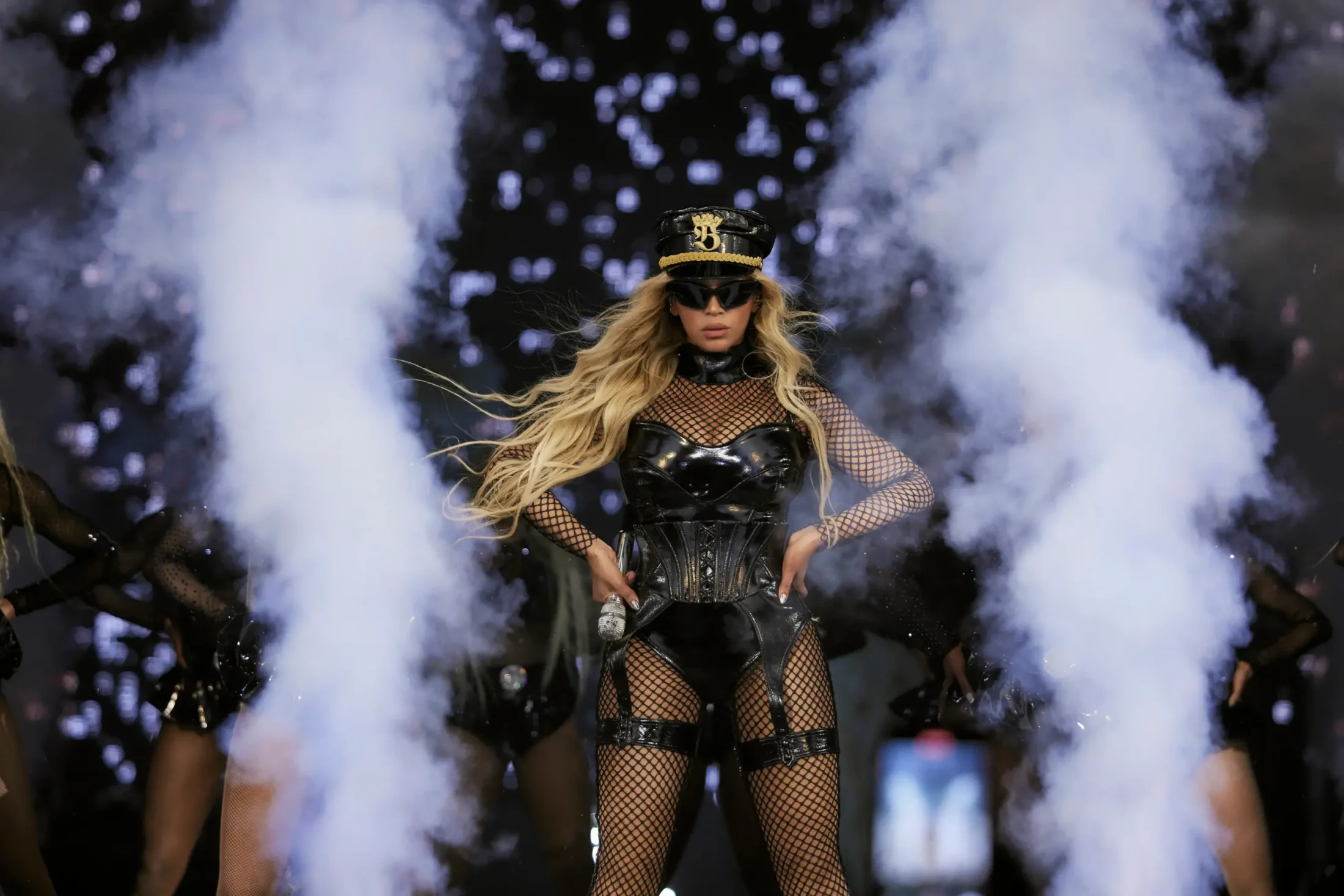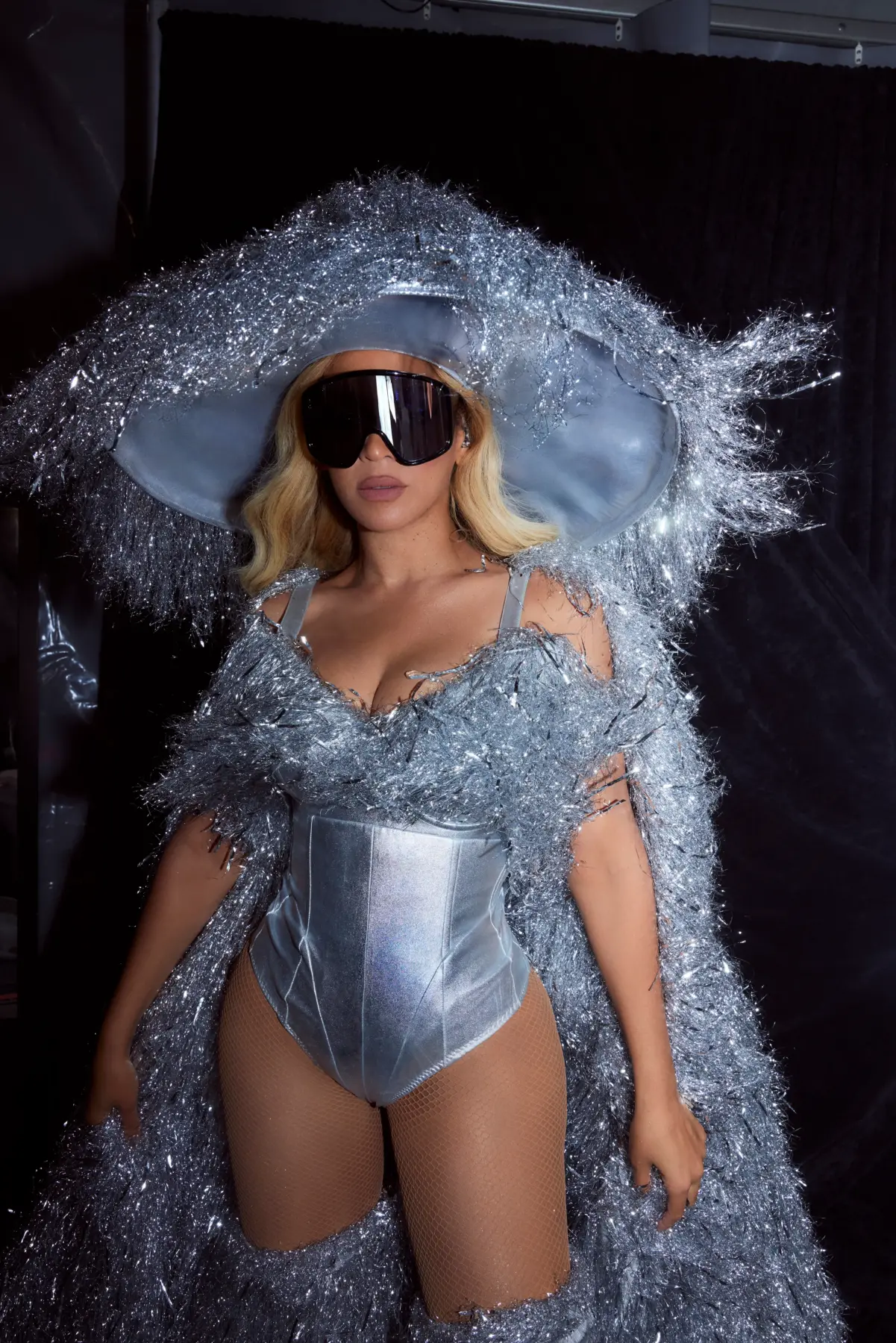 Detroit
Pharrell Williams, in collaboration with Louis Vuitton, created custom looks, including sunglasses, for Beyoncé's Detroit tour, elevating the show's fashion quotient to new heights. Beyoncé's performance became an unforgettable fashion spectacle, thanks to Pharrell and Louis Vuitton's sartorial magic.