Color, art and Etnia Barcelona glasses. These are the key ingredients of the latest campaign by photographer Biel Capllonch as he presents our F/W 2018 sunglasses collection.
Just like the Anartist Series from the previous collection, they've taken inspiration from the reARTing trend, reinterpreting the still life genre from a contemporary perspective and with their signature touch of irreverence. In this way, Etnia Barcelona's glasses have been placed within some very special vanitas arrangements, where the classic still life's from the Baroque era have been updated with elements of modern daily life such as a can of food or a cup of coffee. Powerful and surprising images are the result, picked out in a wintry colour palette.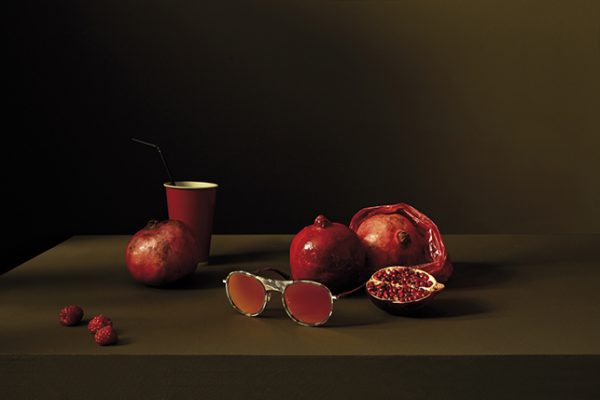 The Tribeca Sun PKGR design is the star of our still life in red. Our new Etnia Barcelona glasses stand out against a somber gray background thanks to their red-tinted lenses combined with a multi-colored acetate, which is also inspired by the reARTing movement – pointillism, to be precise. Lenses and acetates alike are two of our calling cards thanks to our work with Italian manufacturer, Barberini, whose lenses made from pure mineral glass offer the highest visual quality. The acetates we use are 100% natural and characterized by the use of color, with exclusive tones created by us together with their partner Mazzuchelli.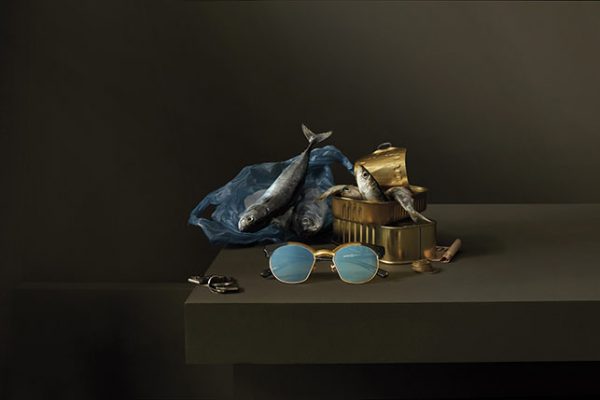 The blue lenses of the Stroget Sun BLYW model make a big impression in this second still life by Biel Capllonch for Etnia Barcelona. A pair of glasses with a retro silhouette brought up-to-date by the shape of the lenses, one of 2018's big trends for sunglasses. Stroget Sun is a unisex model, like the majority of our designs at Etnia Barcelona, and suits a range of different face shapes from the most angular to round or oval-shaped.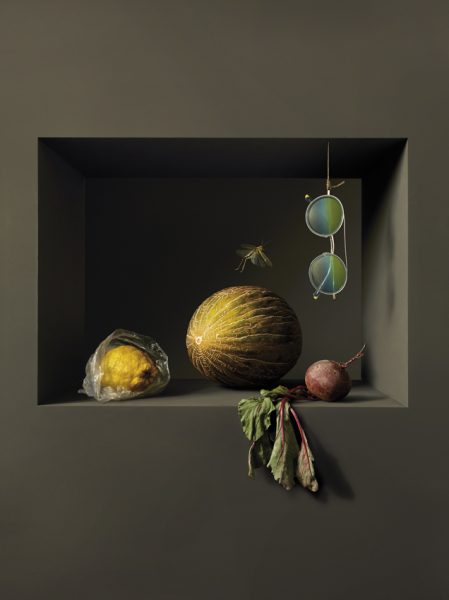 Light and on-trend, the new Prati Sun TQSL glasses are set to become one of 2018's best sellers. The image created by Biel Capllonch features the sky blue version. However, like the rest of our collection, it's a model that we present in different color combinations so that you can choose the perfect one for you. These sunglasses combine rounded lenses with their fine metallic frame with double bridge that give a fresh take on sixties style. With a smaller size than earlier versions, these are perfect for women, though their shape means they are in fact unisex.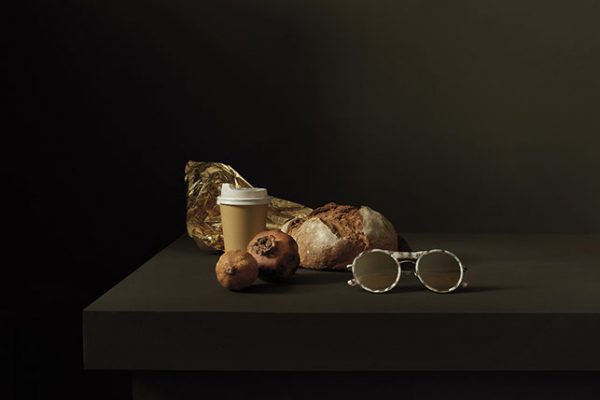 For the final still life by Biel Capllonch, we've chosen another new addition to the 2018 collection: 
the 
Hampstead Sun HVGY glasses
. It's the most sophisticated version of this future-inspired design thanks to the combination of pink tones with a reARTing acetate frame in pastels, as the latest 
trends
 demand. Sunglasses designed down to the last detail and representing the best of the 
Etnia Barcelona
 style.