It's summer, it's time to take a break and enjoy the sunny weather. There's no other accessory that can transform a look the way glasses can.
The Mythologies
This Collection is an homage to the 80s Memphis Group. Founded in Milan in 1981 by Ettore Sottsass, Memphis drew inspiration from movements such as Art Deco, Pop Art, 1950s Kitsch and futuristic themes. Geometric shapes, complex patterns, flashy colors, it's Postmodernism at its bests.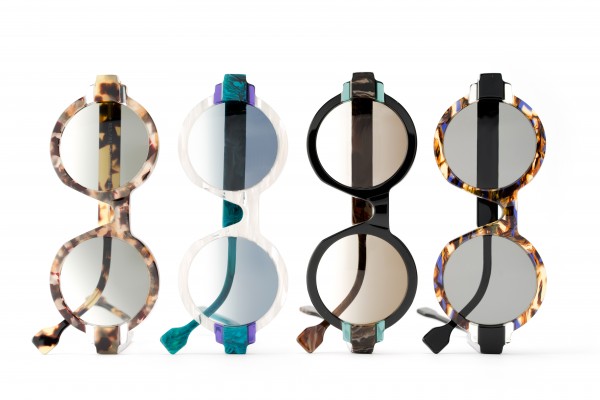 The Flowers
The Flower Collection – CAMELIA, PRIMULA, IRIS –  draw inspiration from mother earth. Colours recall a full blossom nature and patterns reminisce about flower bouquets. This collection is an expression of femininity and freshness. Duotone colours are used in concentric shapes resulting in a delicate yet sophisticated aesthetic.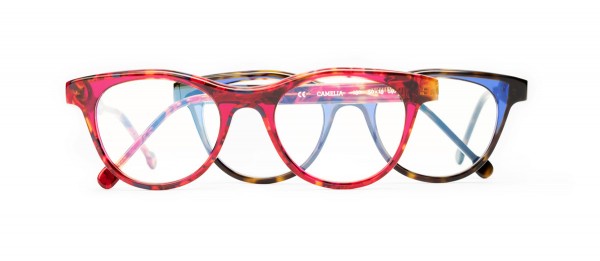 The Musicians
Music is the all time companion in our office's life. This collection pay homage to some of the greatest classical composers: Bach, Mozart, Vivaldi, Verdi. Each frame features a different laser pattern: squares, diamonds, lines, dots. The laser pattern overlay and blends with the acetate pattern in a similar way several instruments merge together forming a symphony.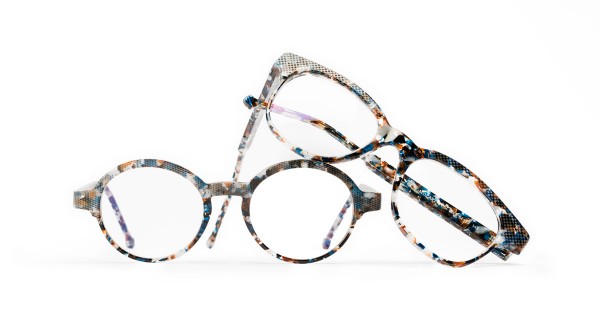 The Gentlemen
The Gentlemen Collection is especially conceived for men. Shape, size and colours generates a no-fuss masculine aesthetic. The Gentlemen are all about attention to small details: spectacles that speak of refined masculinity. Frames FRANK, WINSTON, NAPOLEON are named after renowned gentlemen.