Independent optical shops is always the best place to get a great pair of glasses from the customer service to the years of knowledge passed down through generations about lenses and techniques. If you're ever in London Town, here are 10 of the most historical opticians with great service and curated selection of designs of frames and sunglasses.
General Eyewear
General Eyewear is a UK brand of artisanal eyewear whose flagship store (incorporating design studio and frame workshop) is situated in London, NW1 (Camden Town.)
General Eyewear frames are designed by us in our Camden studio and hand crafted and polished by master spectacle makers in England.
General Eyewear also offers a bespoke service which, through a series of consultations with highly trained experts, enables a client to develops specific frame designs which correspond to their individual tastes and needs.
Address: Arch 67, The Stables Market, Chalk Farm Road, Camden Town, London
Bowing Opticians
Bowing Opticians have always supplied top quality frames. They generally avoid 'designers' who pronounce themselves on every pair of glasses they make, in rather large lettering. Oddly, these are the glasses for which those 'designers' have had precious little, if any, personal input into those designs. The ability to make beautiful perfume doesn't really qualify someone as a 'spectacle designer'.
Bowing Opticians select ranges of frames that are simply stylish, beautiful, always superbly manufactured and we glaze them with the world's best lenses. Again, why would you want anything but the best? Particularly as its often no more expensive than a poorer imitation.
Address: 58 Fleet Street, The City, London, EC4Y 1JU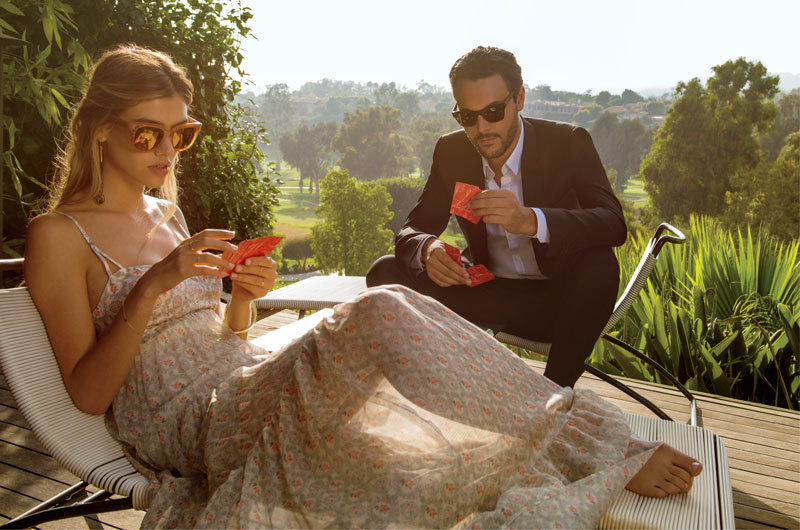 The Eye Company
As one of the new wave of independent opticians, the creative spirit and personality of our clients has always inspired us to provide the exceptional, the individual and – above all – the wearable. Based in the heart of London's Soho for over twenty-five years, we offer an outstanding range of services and a personal approach.
'We bring the most distinct and glamorous styles to the UK and challenge the conformity of the big chains'
Drawing on our wealth of design knowledge, we can match the personality of any client. Customers greatly value The Eye Company's attention to detail and aesthetic sensibility, sense of poise and balance. Specialists in vintage, custom and bespoke eyewear, we have iconic and innovative frames for every look, from elegant sophistication to flamboyant chic. Our collections are sourced from leading designers around the world.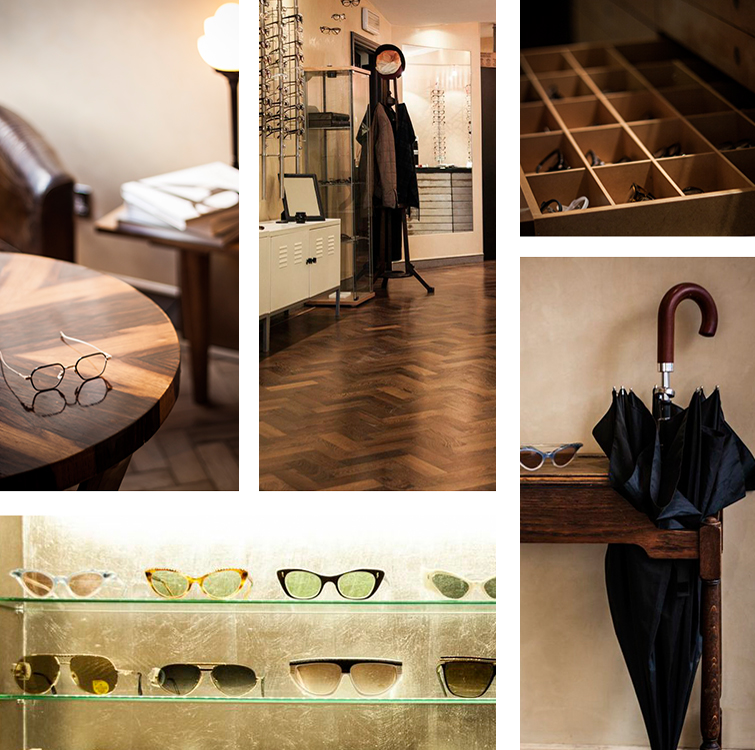 Roger Pope & Partners Opticians
In this unique independent practice, situated in the Harley Street area of London, we aim to create a warm and welcoming environment within the traditionally furnished surroundings.
Emphasis is placed on personal service, correctly fitted frames and accurately dispensed lenses.
In a market dominated by larger optical groups here is a practice dedicated to providing clients with a reassuring, individual and professional service.
Address: 41 NEW CAVENDISH STREET, LONDON, W1G 9TW

Eyeworks London
Eyeworks London first opened it's doors in the summer of 2010. With a fresh approach to optometry in mind we have created a boutique optician practice. At Eyeworks London our main focus is on contemporary hand-made eyewear and attentive informative eye examinations. We have travelled the world to source our customers unique glasses not found in usual high street stores. As well as catering for adults we also believe that children deserve great eye care and eyewear too.
Address: 44 Gloucester Road, London, SW7 4QT
Mallon + Taub
Mallon + Taub is an award winning optical boutique located on Paddington Street, Marylebone, in Central London.
Winner of the "Fashion Eyewear Practice Of The Year" award and listed in Time Out magazine's "Top 100 Shops & Services In London".  Optometrists Joan Mallon and Shanah Taub opened the boutique in 2003. The idea for the boutique was inspired by a visit to an eyewear fashion show in Milan. Impressed by the style and variety of the eyewear collections available, they made a plan to open our own store.
Address: 63 Paddington Street, London, United Kingdom
City Opticians London
City Opticians London are an Independent Opticians based in Chancery Lane, London, WC2. We provide a personalised and complete high quality service and offer one of the widest ranges of frames in the UK. Glasses & Sunglasses brands include Barton Perreira, Cutler and Gross, Lindberg, Masunaga, Maui Jim, Moscot, Mykita, Oliver Peoples and many more quality brands.
Address: 75 Chancery Lane, London WC2A 1AA
Specstacular
Vintage eyewear from to 1900s through to 1980s. Modern and exotic eyewear from around the World. Handmade and bespoke eyewear. All in the Heart of Shoreditch. Spectacular offers a full optician service including glazing up glasses onsite in our lens lab. A state of the art glazing machine meaning we can make up glasses and sunglasses very quickly.
Address: 40 Cheshire Street, London E2 6EH
E.B. Meyrowitz
Emil Bruno Meyrowitz, born on the 20th October 1852 in Greifenhagen, Prussia, was the founder of the eponymous brand. E.B. Meyrowitz henceforth began its rich history in 1875. Stores were opened in London, Paris and New York over the course of the next twenty years retailing not only spectacles but all manner of optical goods, devices and instruments. Over one hundred years later the name of Meyrowitz lives on in its own unique spirit still evoking memories of a brand playing a key role in the early days of aviation, motor racing and mountaineering.
Built upon the tenets of exceptional service and traditional craftsmanship, E.B. Meyrowitz holds its philosophy at the very heart of its ethos as an optical atelier. Driven by the desire to fashion exceptional pieces of handcrafted spectacles within a environment of ease and comfort, the artisan endeavours to grant patrons not only a piece of eyewear but an experience both enjoyable and memorable for years to come.
David Clulow
Established in 1962, David Clulow has built a strong reputation for providing the highest standard of optical care and services, including sight tests, contact lens fittings, spectacles, sunglasses and prescription sunglasses. David Clulow Opticians is the destination store for contemporary designer eyewear. From the latest sunglasses to designer glasses,
David Clulow carries the widest choice for the discerning customer. This year we launched our Quality Promise, which includes a 30-day exchange guarantee plus many more benefits, ensuring we offer premium optical care time after time.