Gentle Monster, the South Korean eyewear brand that has exploded worldwide with its experimental and avant-garde designs in the highest quality has 12 retail stores that would transport you to a different dimension. Each with its own theme and concept reflecting the city or the glasses.
Soho, New York
Gentle Monster launched in the heart of New York city. designed with architecture at large' rafael de cardenas, wood, metal, and maze-like mirror placements were used to express the brand's perspective. expressing our brand philosophy and visions through window display and our in-store art gallery, where we plan to work with New York's most inspiring and refreshing artists, to enhance the Gentle Monster experience.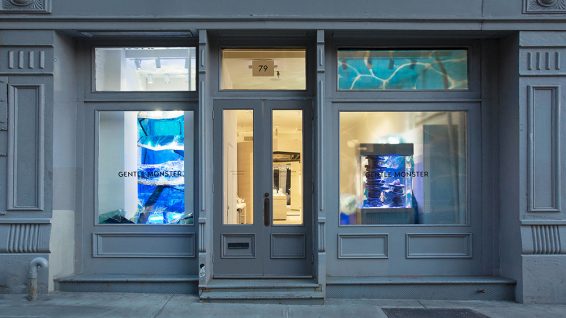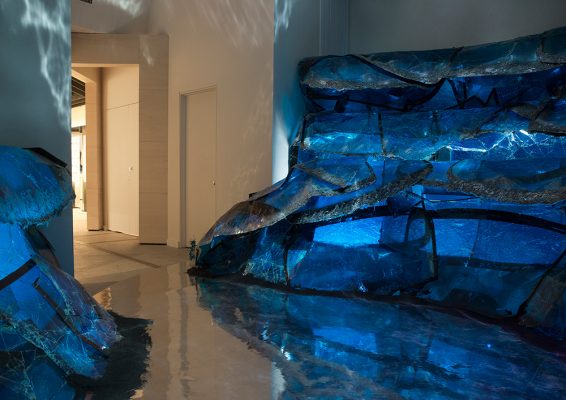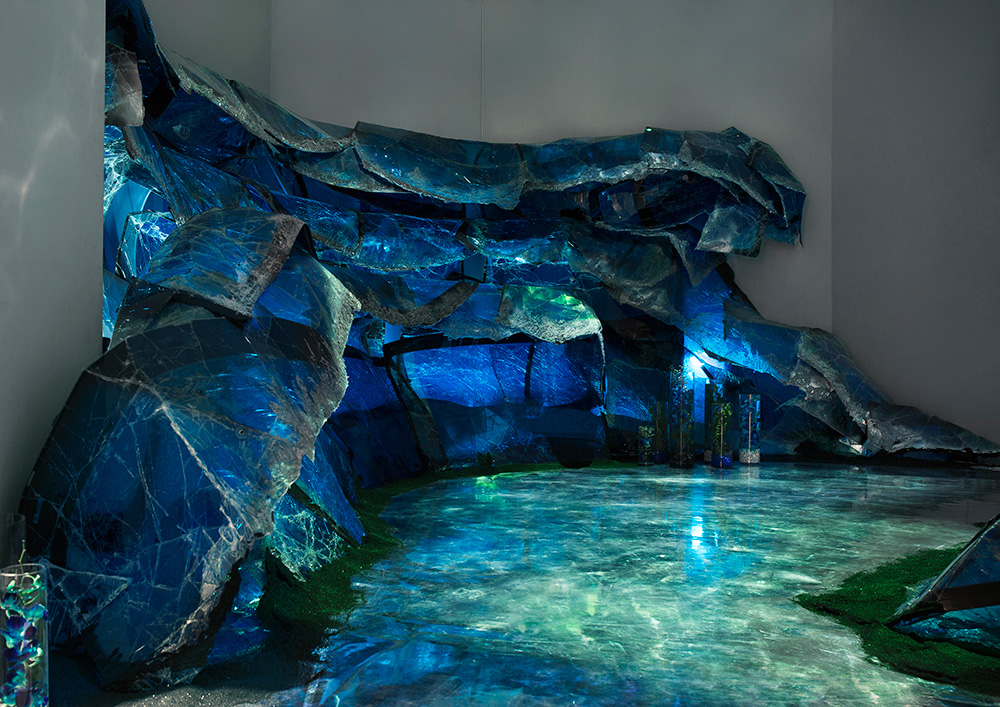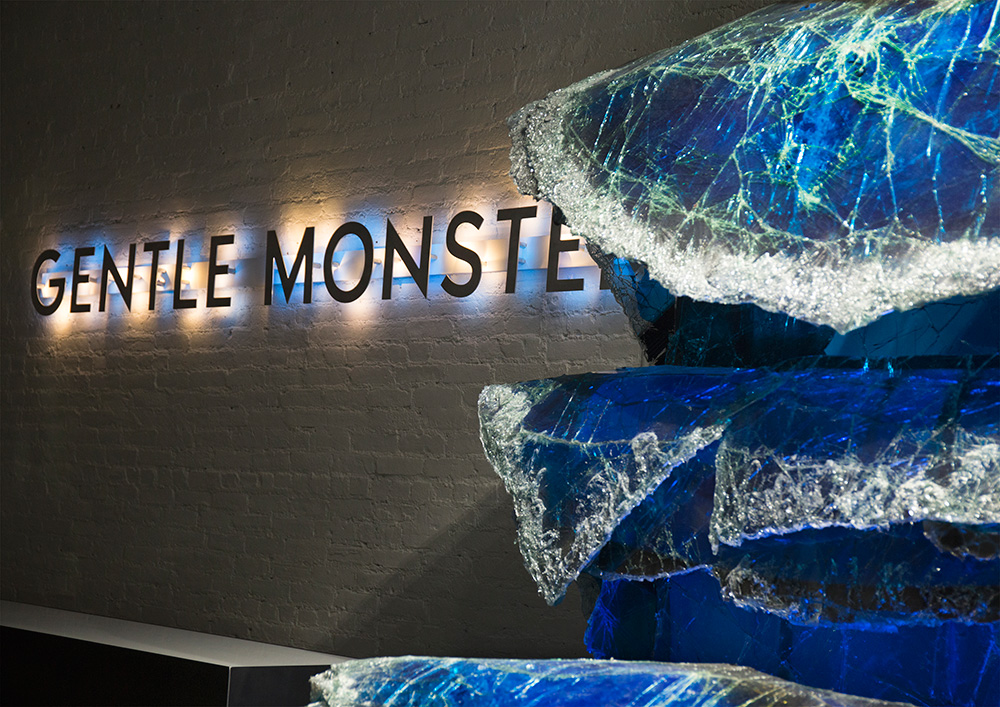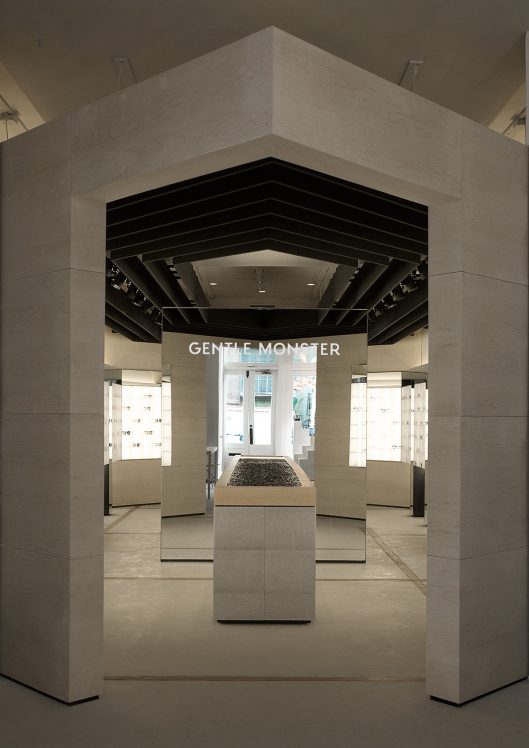 79 Grand Street, New York, NY, 10013
Phone. +1 (646) 928-1694
Mon~Sat 11:00am~07:00pm / Sun 12:00pm~06:00pm
Beijing, China
The Beijing flagship store is reinterpreted the 'Trap' which continues 2nd story of 'Secret Neighbors-Secret apartment'. 'Trap' was built as an effort to reverse these emotions, to unbind himself from counterfeit work, with objects and elements bringing him closer to genuine creativity.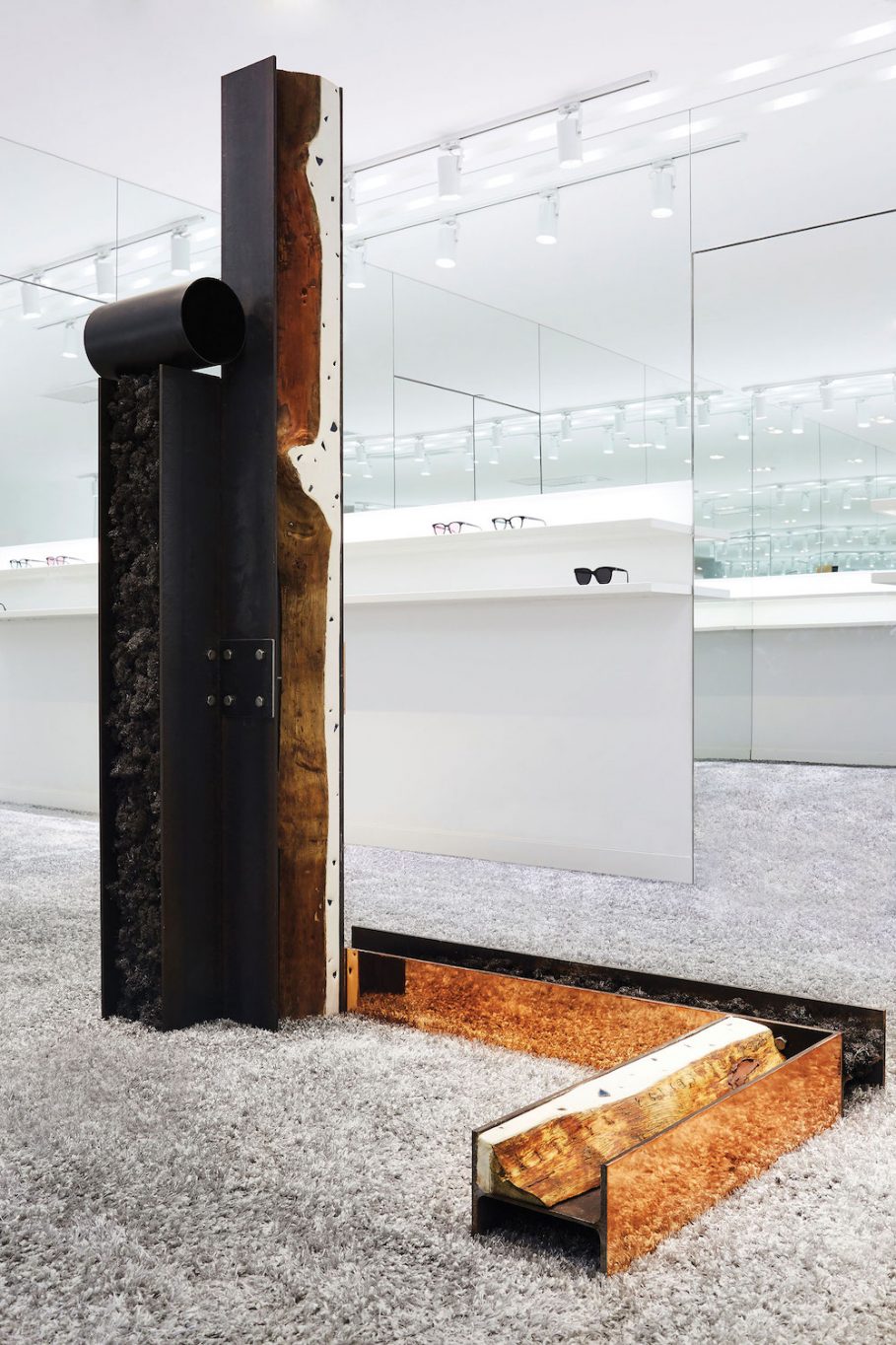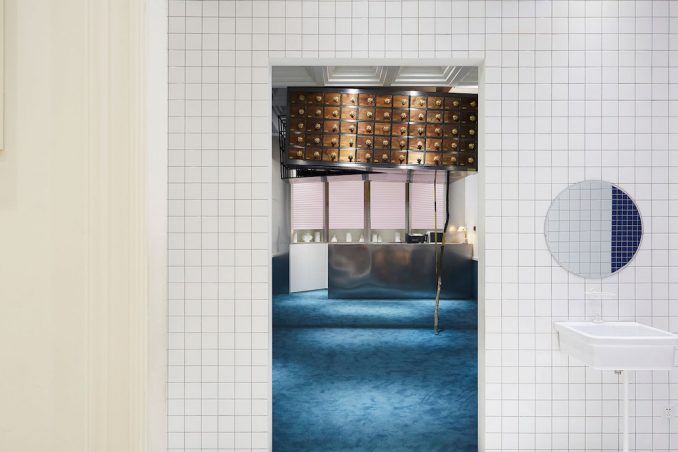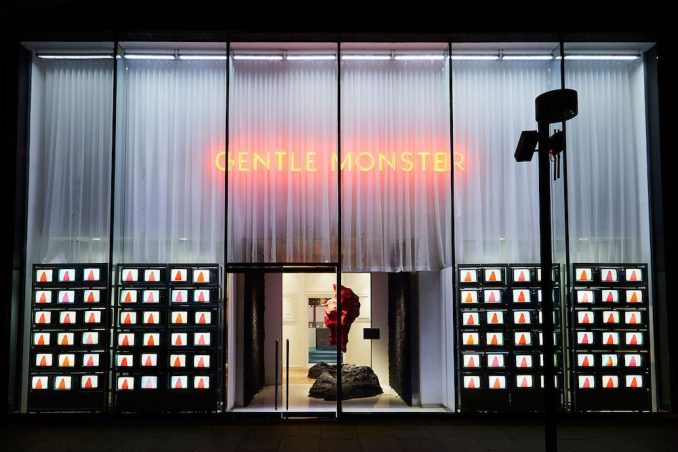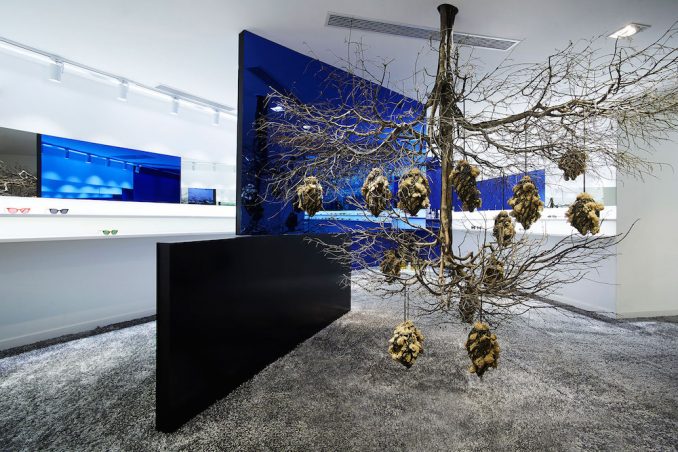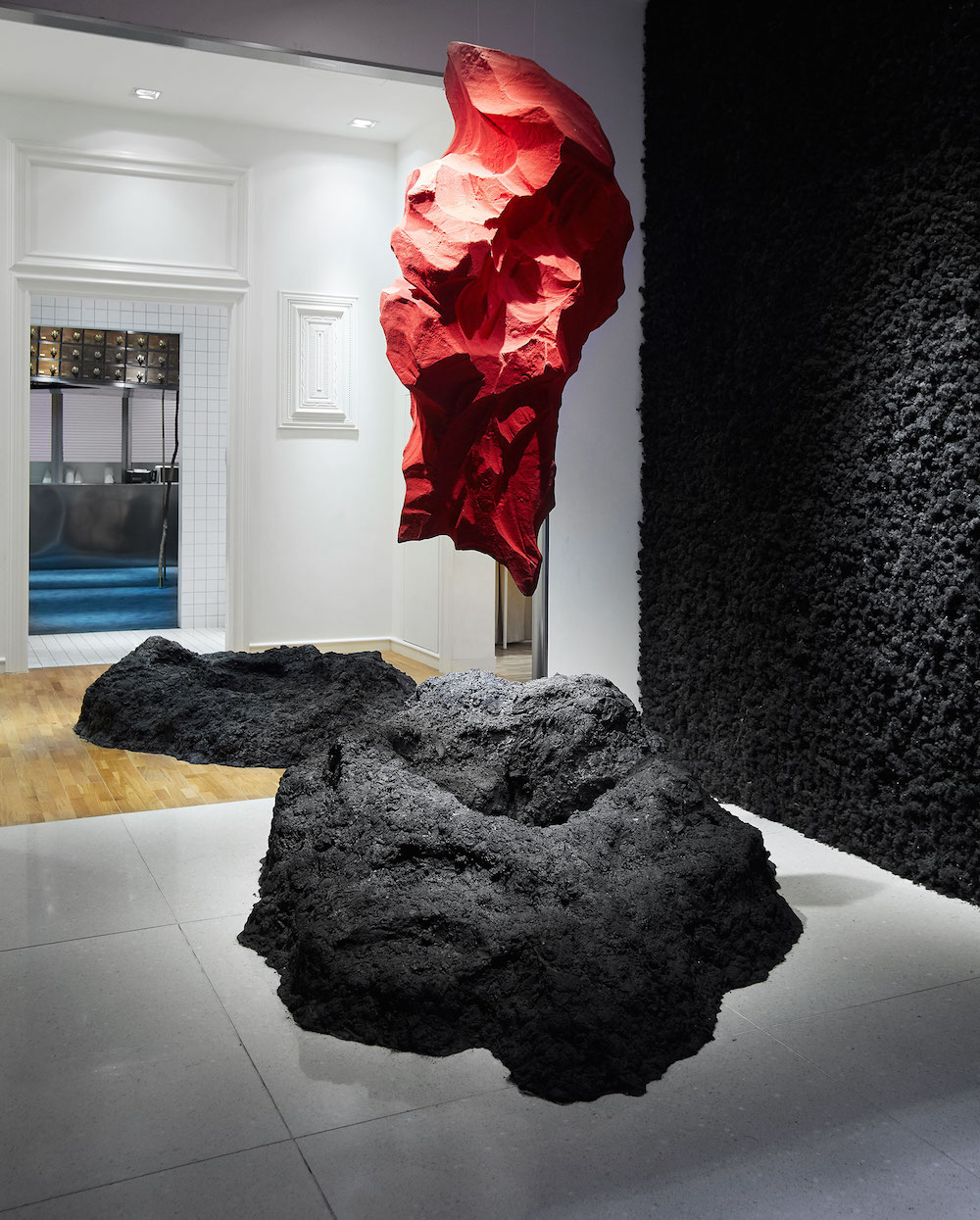 N4 16-27,taikooli North, 11sanlitun Road, Beijing, China
Phone. +86-10-8400-4583
Mon~Sun. 10:00 am~10:00 pm
Bukchon, Seoul, Korea
Past and present coexist in gentle monster's 4th flagship store, 'bathhouse'. we chose coexistence as a means of remembering the things that we don't want to forget, but will be forgotten. thus we retain the origin of bathhouse and reenact the concept of created preservation with identity of the brand.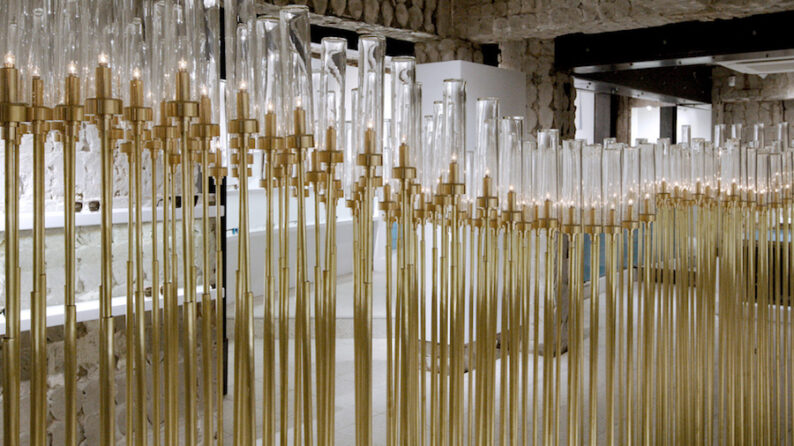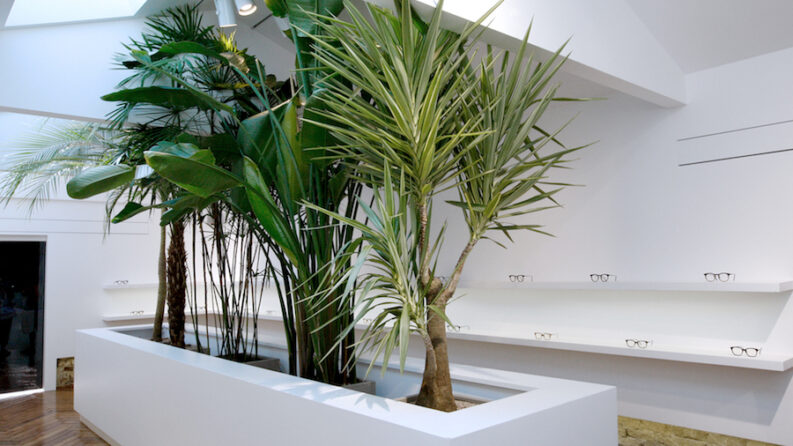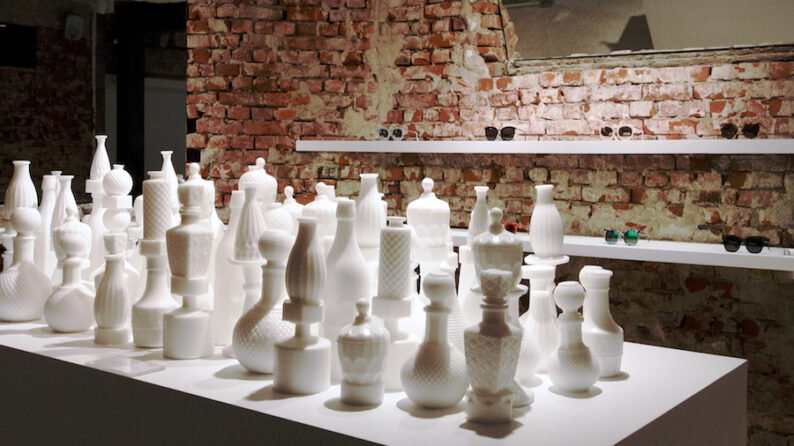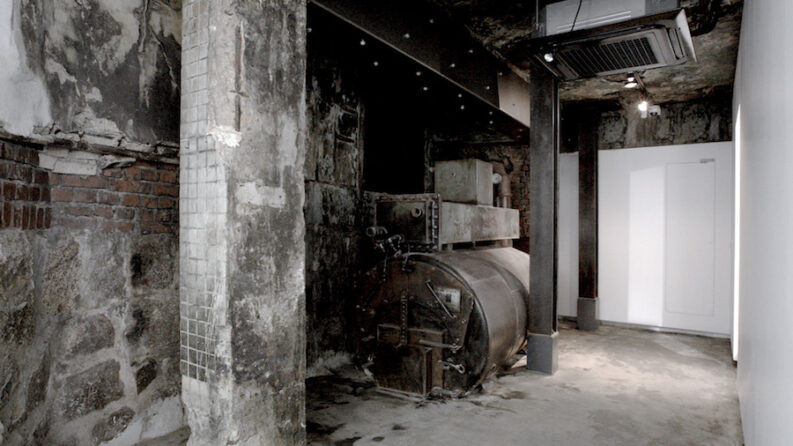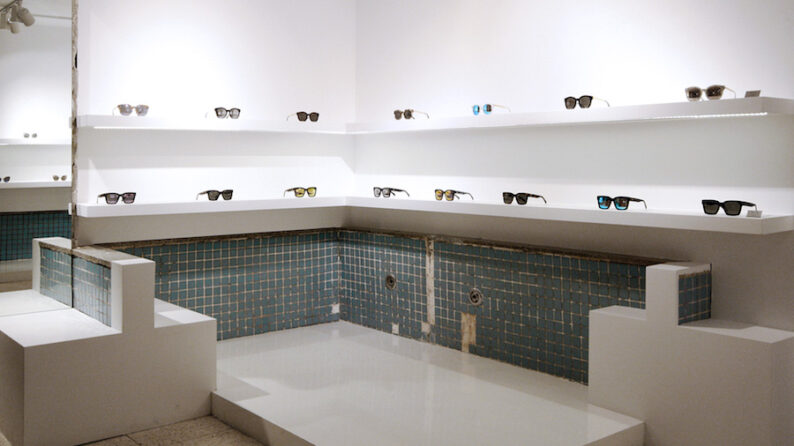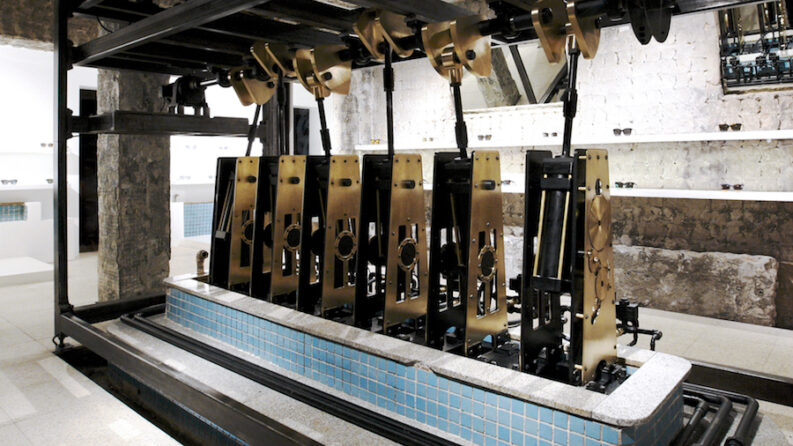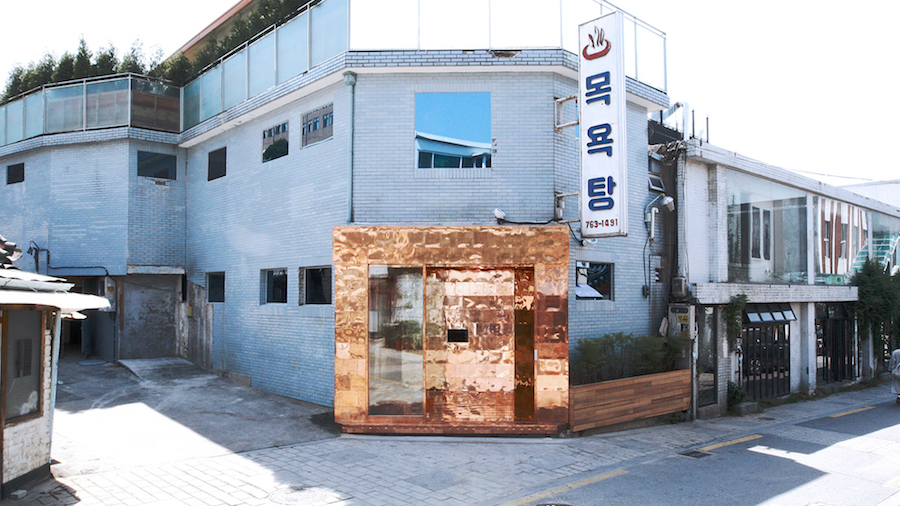 92, Gyedong-gil, Jongno-gu, Seoul, Korea
Phone. +82-70-4895-1287
Mon~Sun. 11:00am~08:00pm
Sinsa, Seoul, Korea
The Sinsa Flagship space was designed inspired by laws of Entropy, illustrating its fields through structural design and visual objects. The sequential flow from chaos to order within the layout of the trees represent the reverse energy that entropy represents. A kinetic object installed towards the end of the space represents the single light energy that precedes entropy​.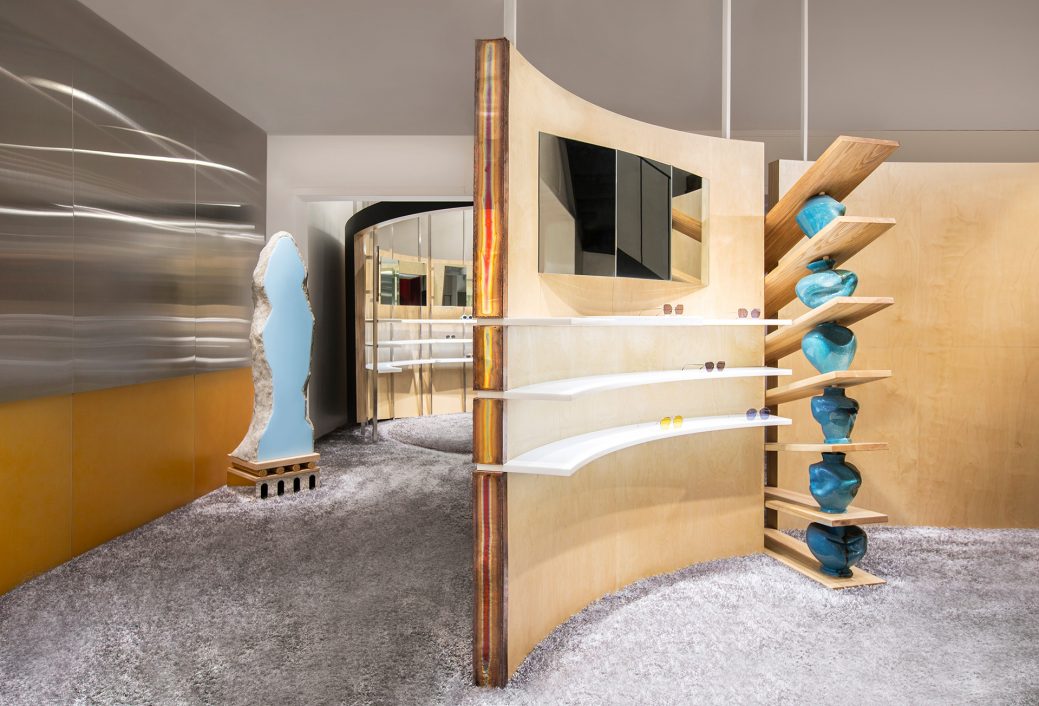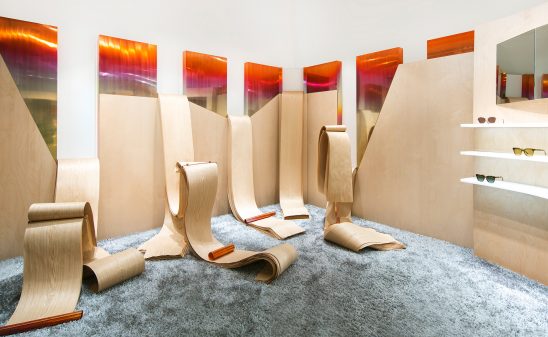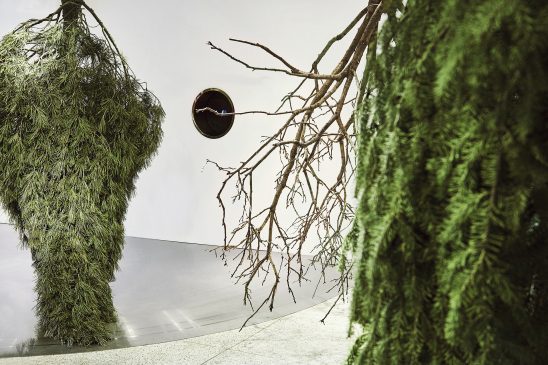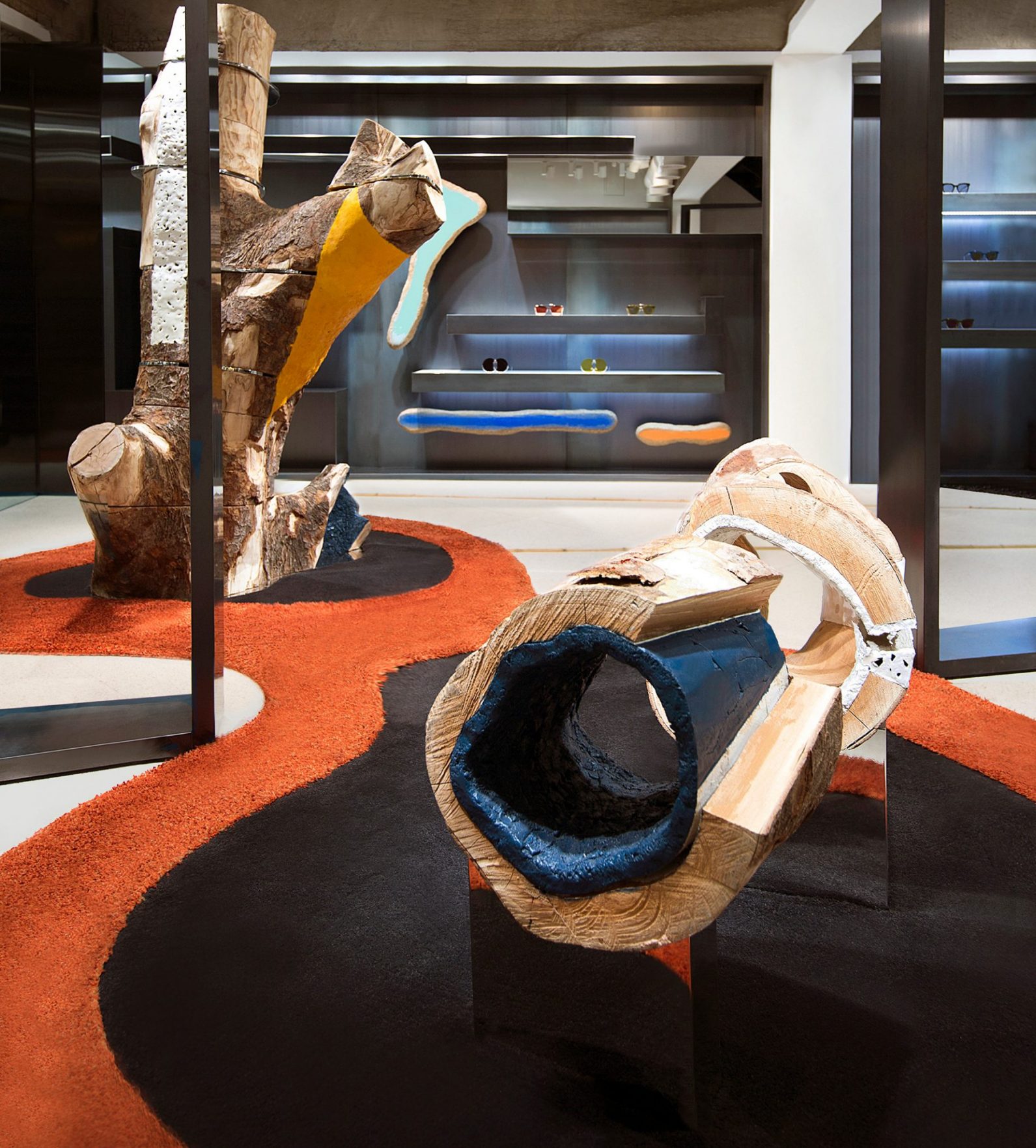 533-6, sinsa-dong, gangnam-gu, seoul, korea
Phone. +82-70-5080-0196
Mon~Sun. 12:00pm~9:00pm
Busan, Korea
Gentle Monster's 'the play:play-acting' is based on actors, stage and audiences, these three elements to perform the most special play. each room is connected like a maze, and the keyword for the play is inside each room which creates suspense, integrates play elements all together to create one story.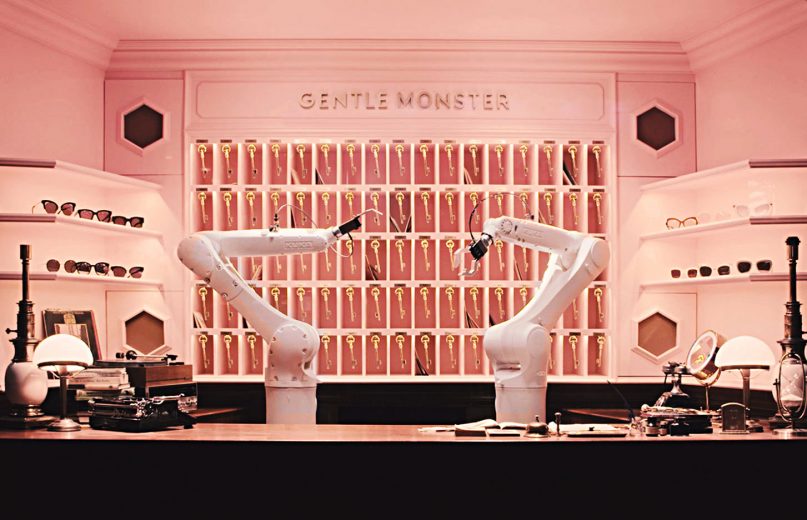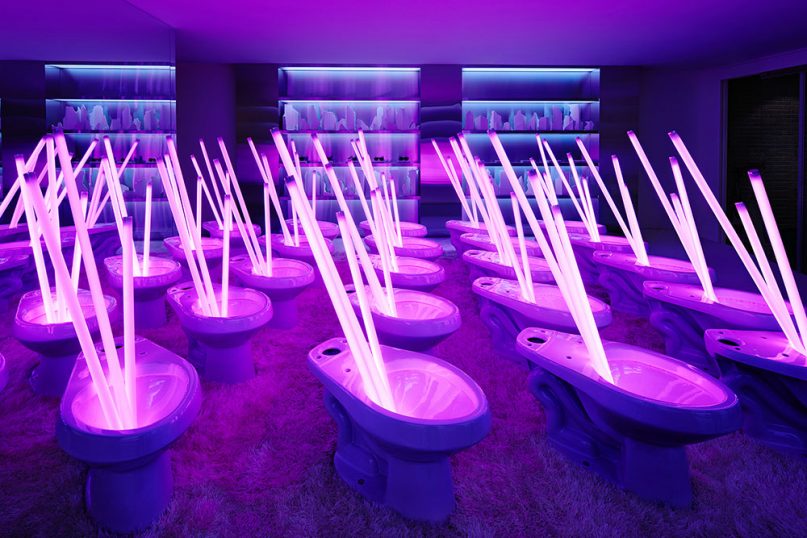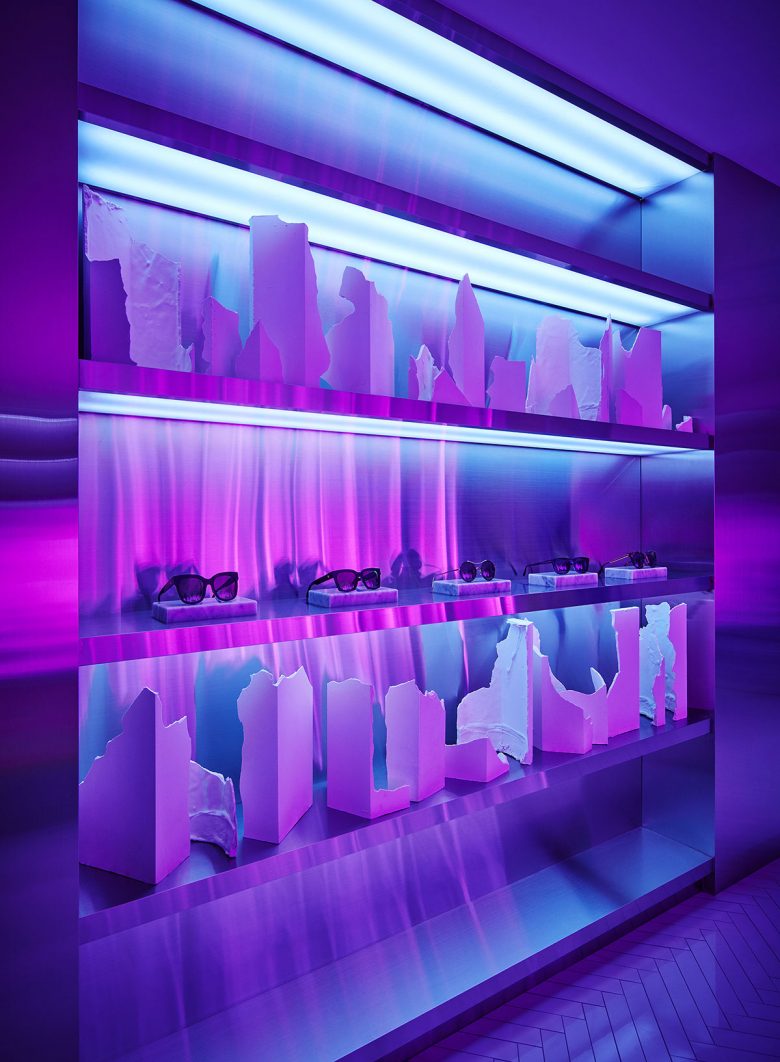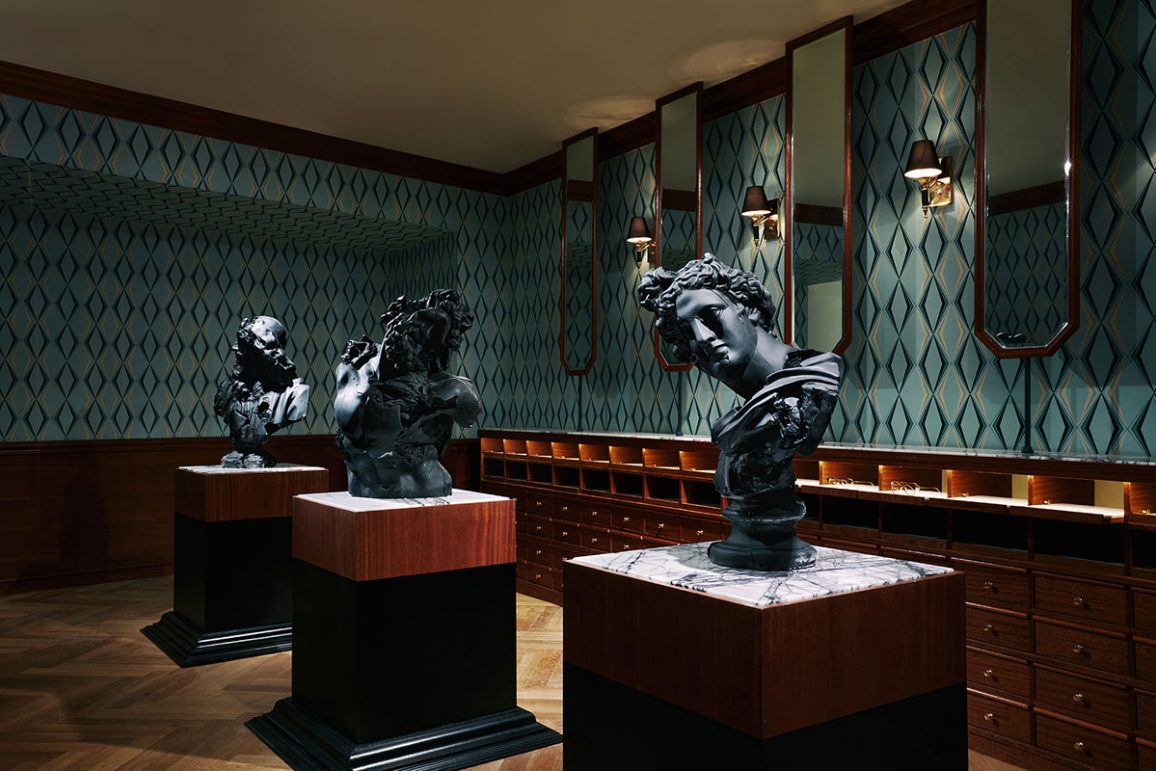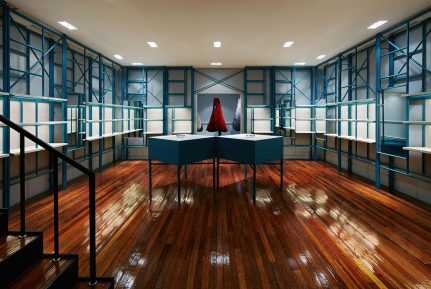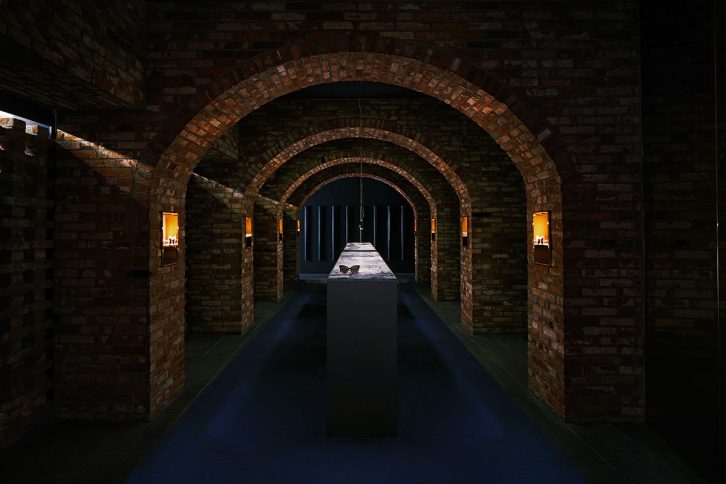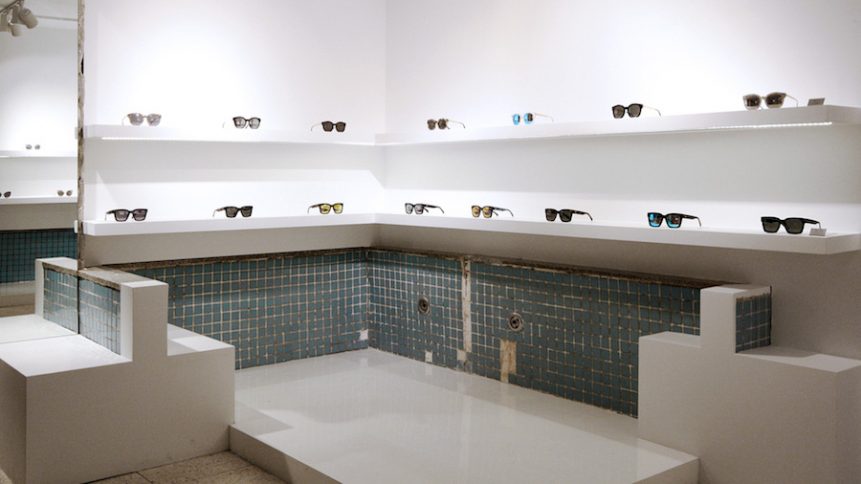 78-1, Gwangbok-ro, Jung-gu, Busan, Korea
Phone. +82-51-254-7898
Mon~Sun. 12:00pm~09:00pm
Chengdu, China
"The NEW GENERATION, AFTER TSUNAMI" is set in a world washed away by an all devouring tsunami. In the end, will life prevail. Gentle Monster Chengdu imagines a post apocalyptic world, where life was reset and reimagined. Creatures of land and sea inspire a completely new form of life, for an uniquely enchanting post world experience.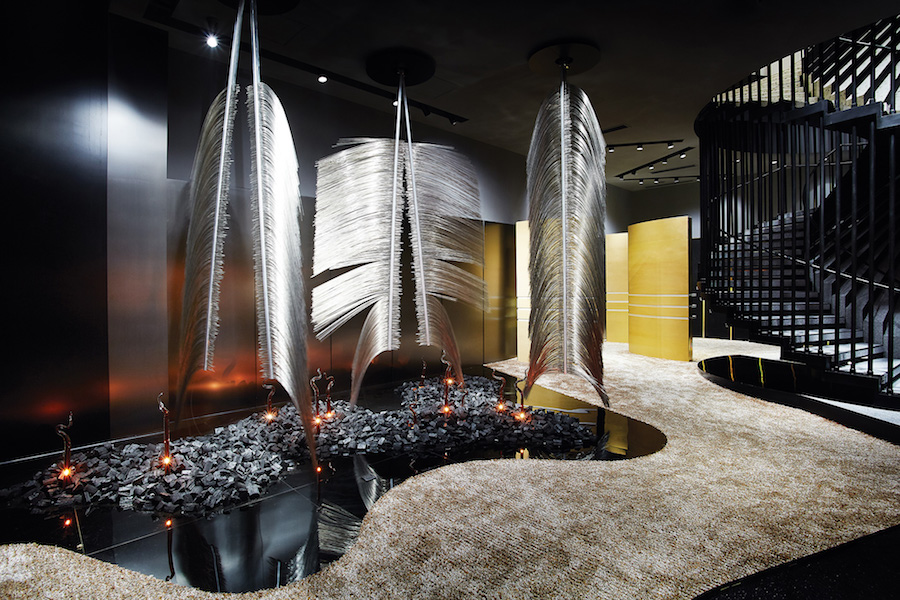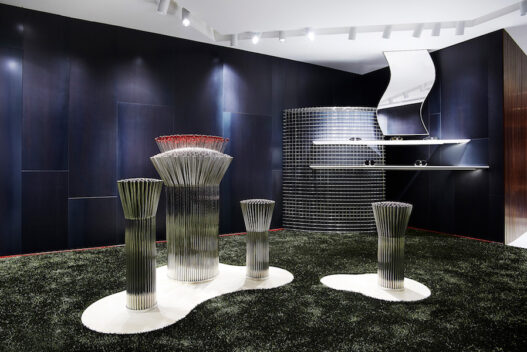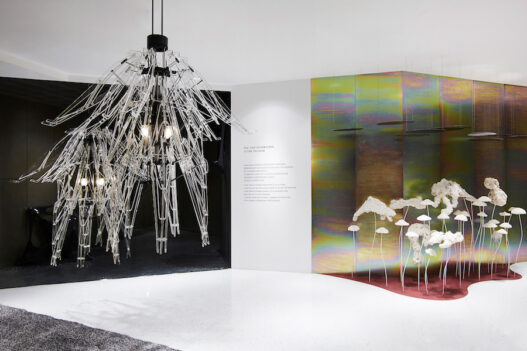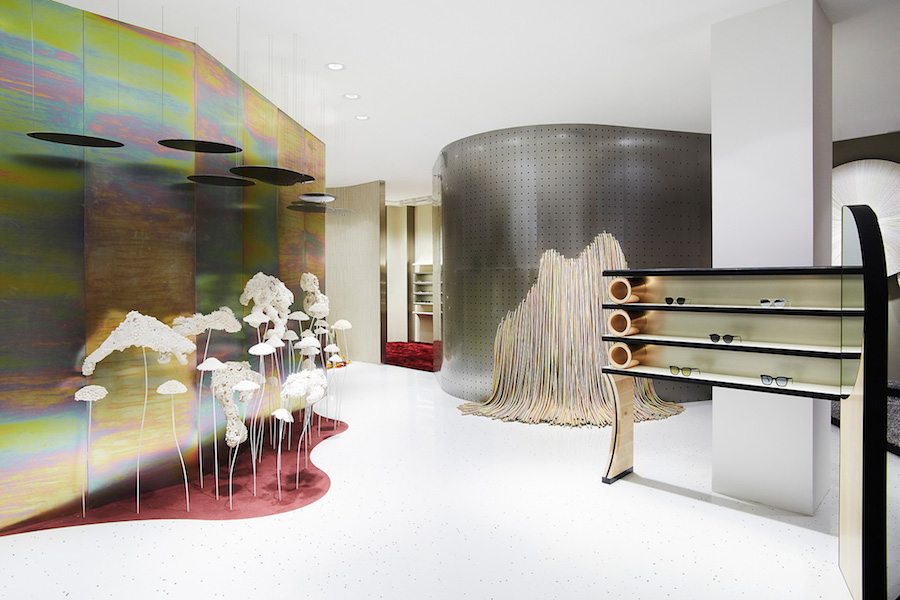 Unit 1213, Buliding No. 12, TaiKooLi, 8 Middle Shamao St, Jinjiang Qu, Chengdu, Sichuan, China
Phone. +86-28-65022026
Mon~Sun. 10:00 am~10:00 pm
Daegu, Korea
Gentle Monster's daegu flagship store is the starting point of [ secret neighbors ] campaign which adapted its first secret theme, 'laundry'. trace left behind by tsony train, eli sebastian, and david sakhai who criticized society through act of forgery are found within.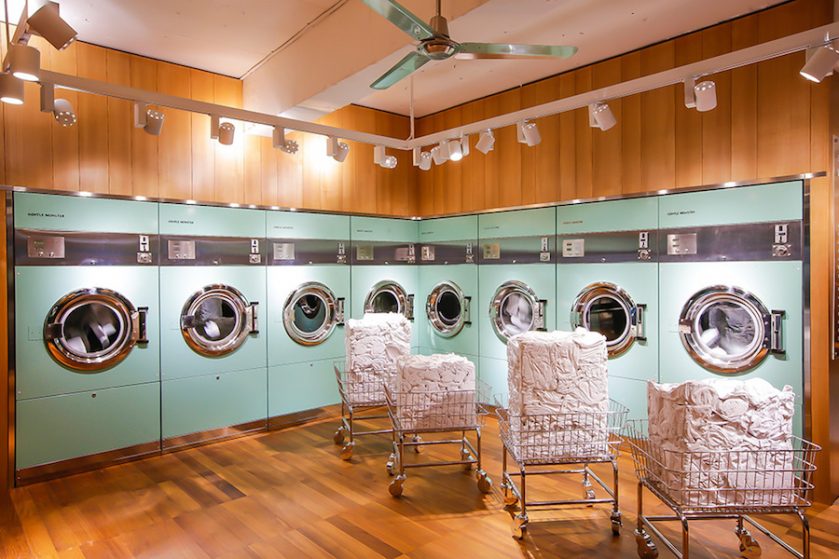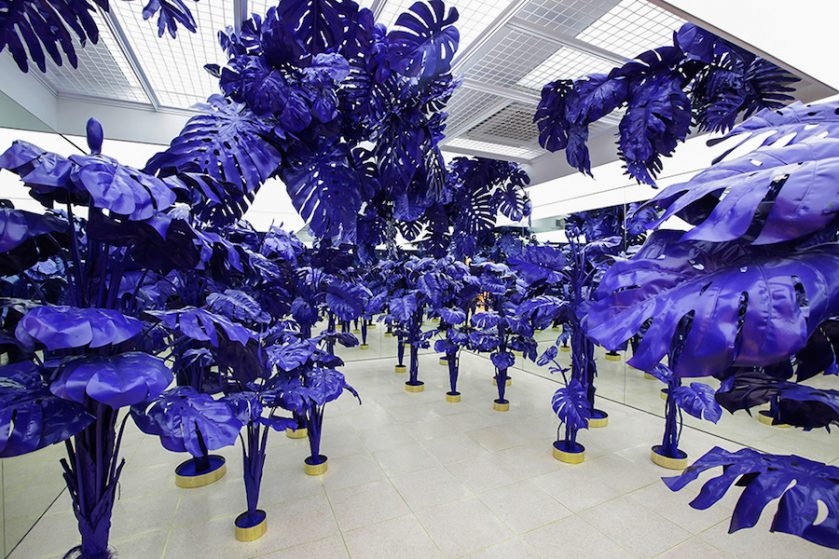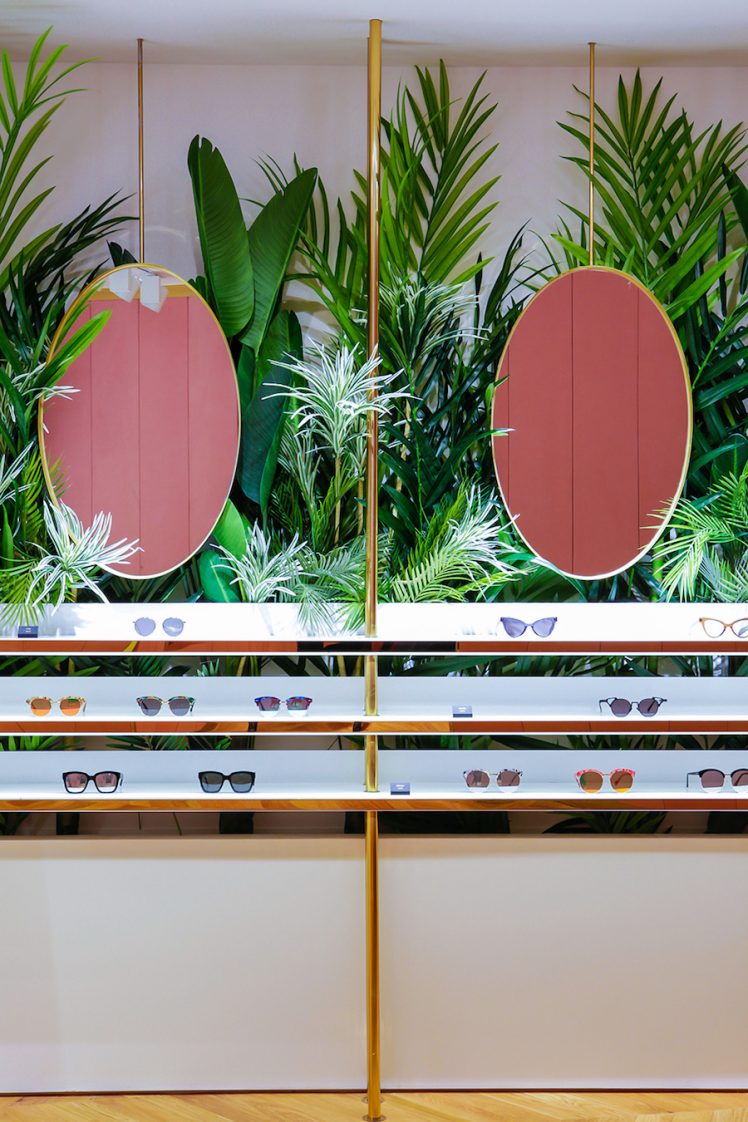 106-4 Donseongno 3-ga, Jung-gu, Daegu, Korea
Phone. +82-53-252-5121
Mon~Sun. 12:00pm~09:00pm
Hong Kong
Gentle Monster flagship store in Hong Kong 'the platform' introduces the story of the city of Hong Kong, the heart of asia where diverse cultures coexist. the theme 'Platforms' and 'Train', where thousands of people and their stories come and go, is applied to each spaces in different colors and unique concept to develop a single story.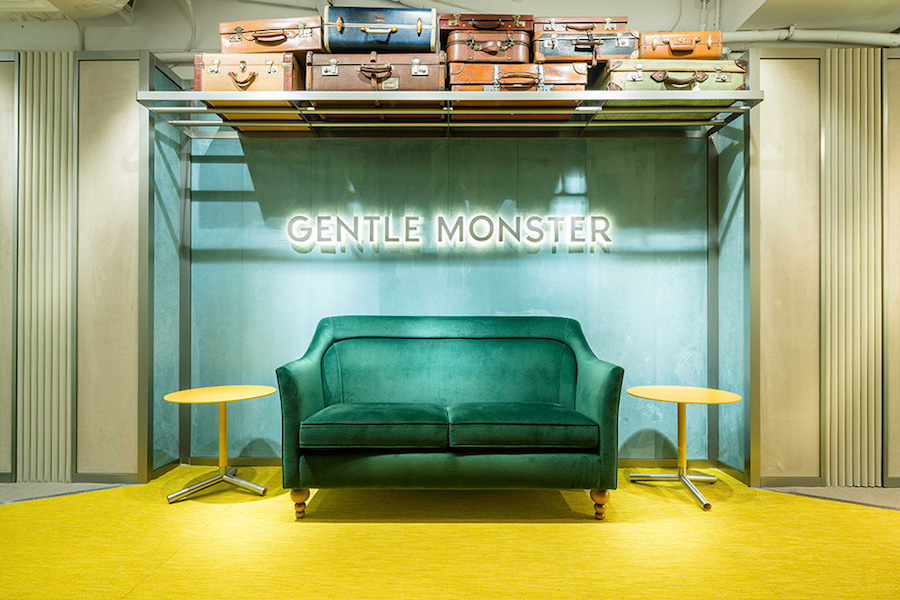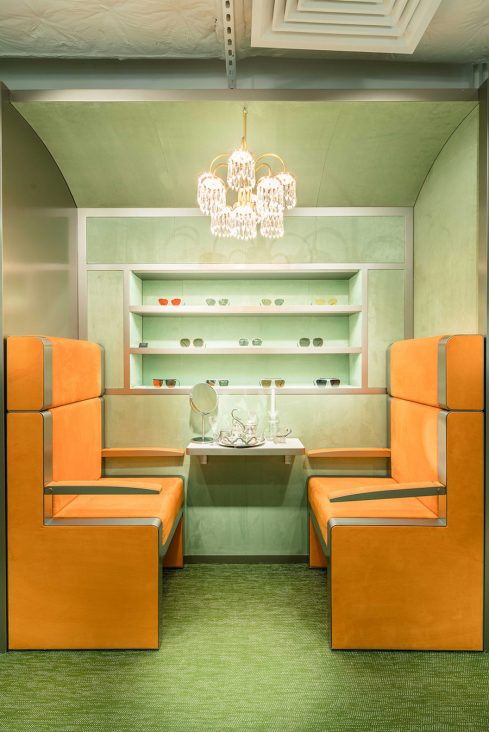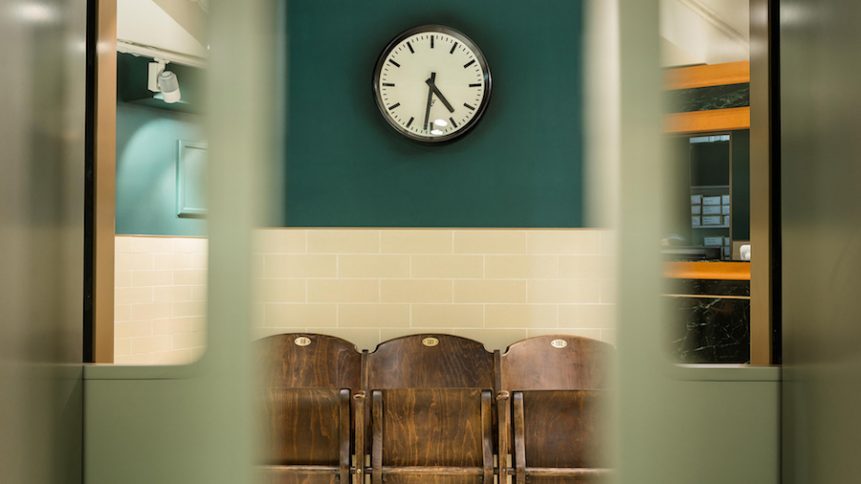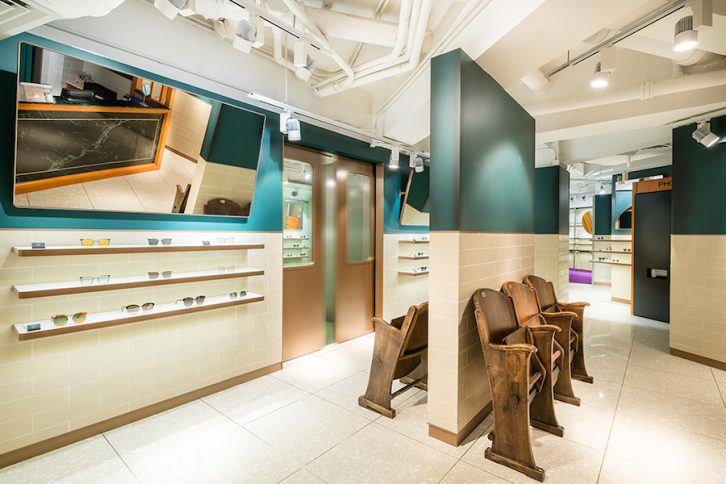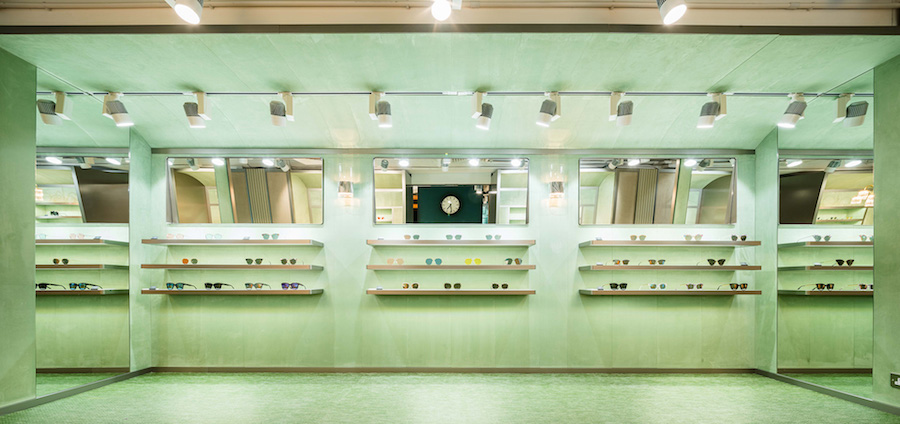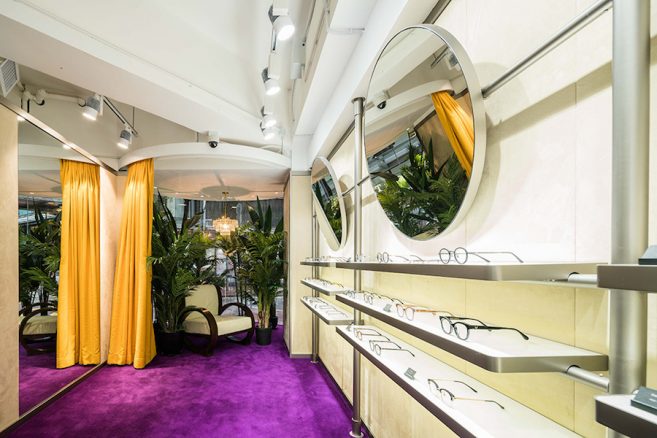 25 Lan Fong Road, Causeway Bay, Hong Kong
Phone. +852 2612 1968
Mon~Sun. 10:30 am~9:30 pm
Hongdae, Seoul, Korea
​​'The Scent' searches and studies natural aromas and delicate scents in search for the perfect natural balance.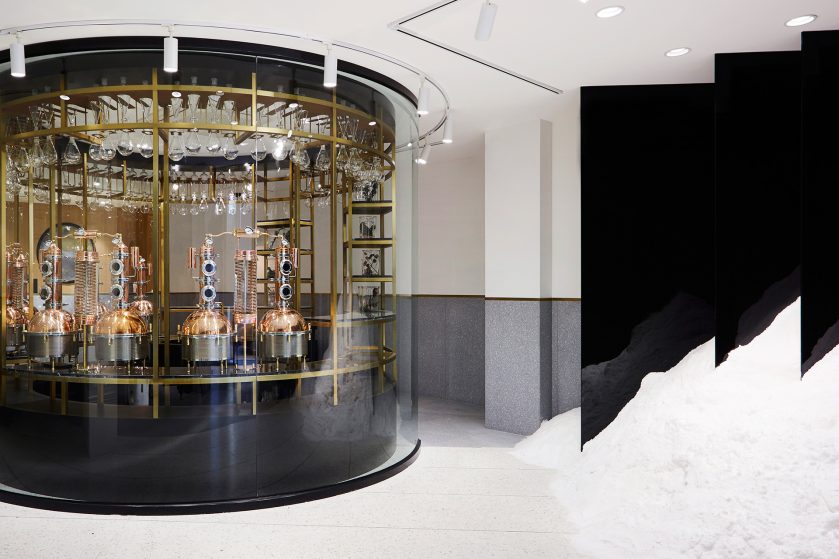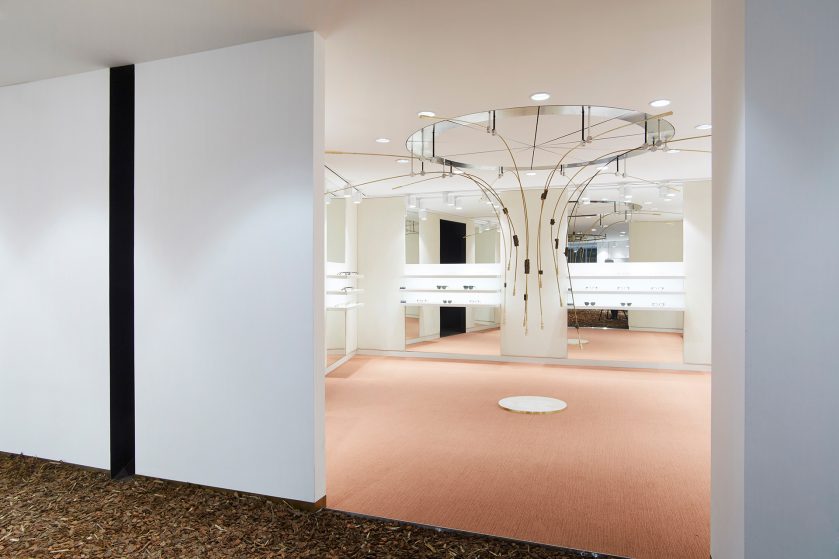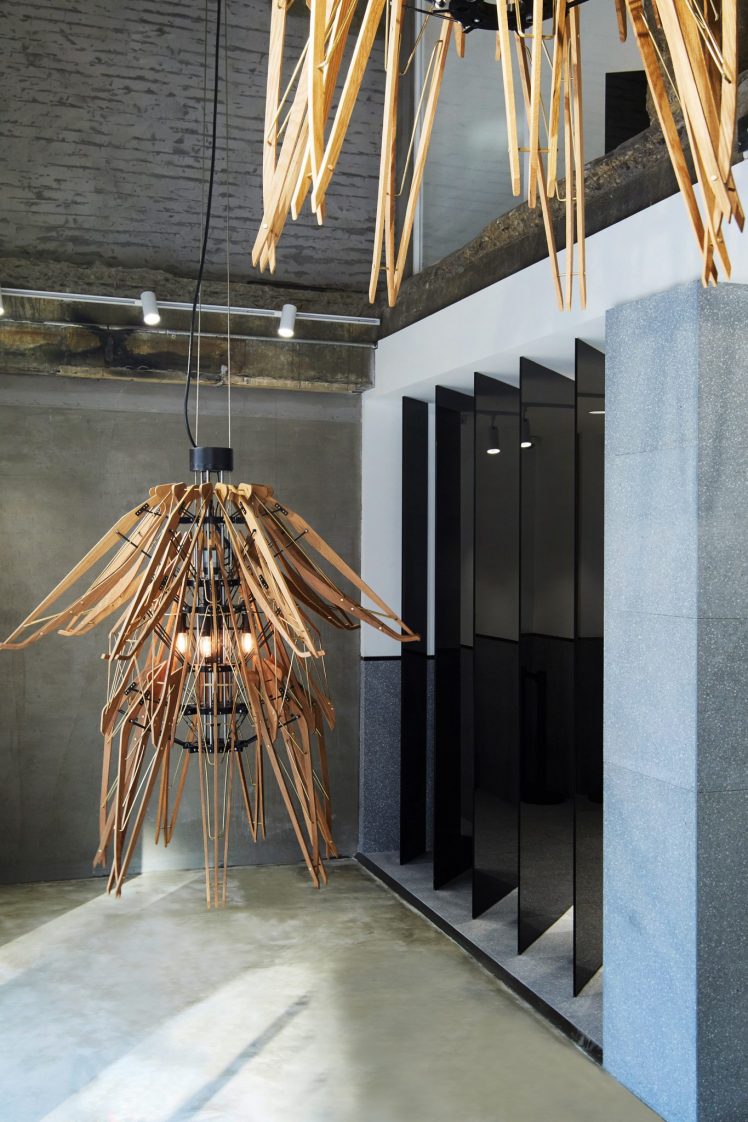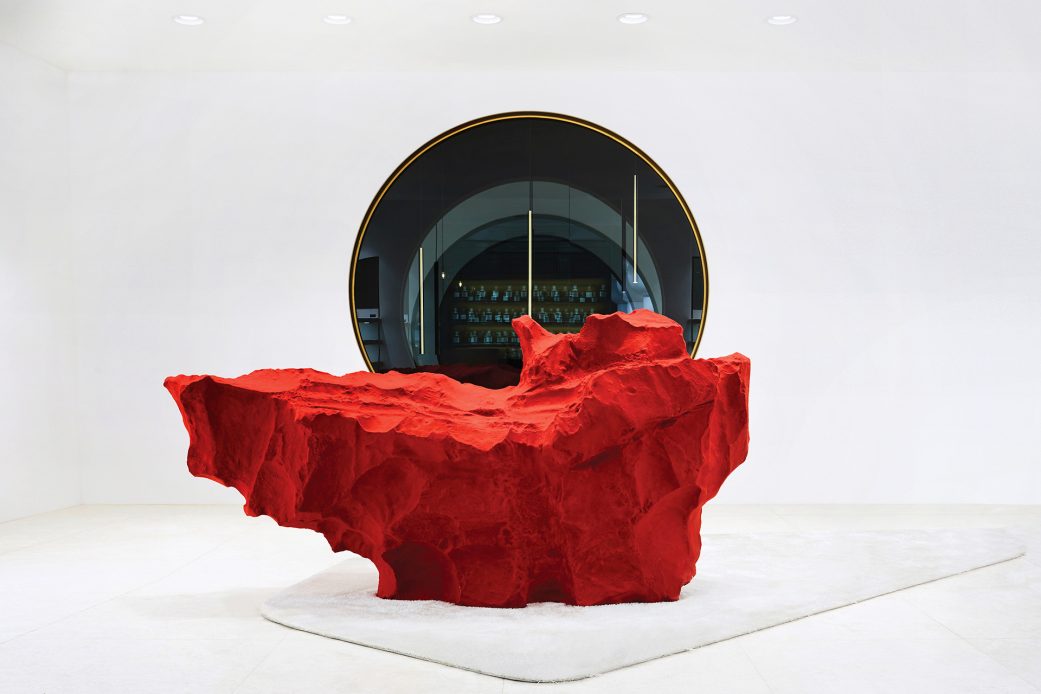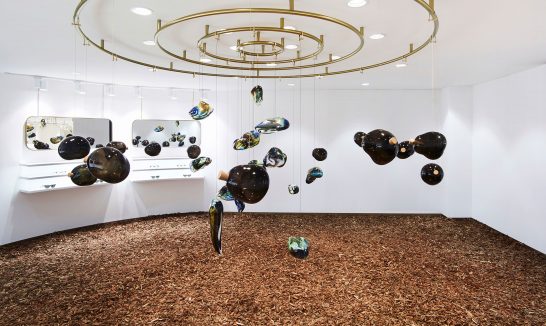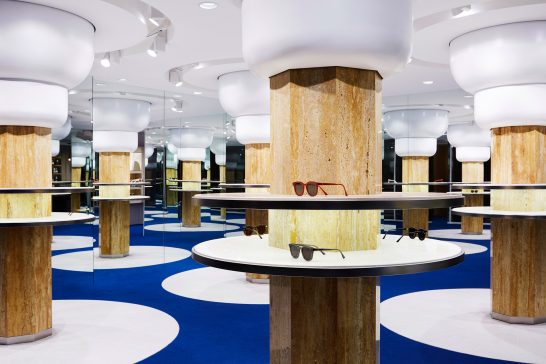 404-5, Seogyo-dong, Mapo-gu, Seoul, South Korea
Phone. +82-2-3144-0864
Mon~Sun. 12:00pm~9:00pm
Nonhyeon, Seoul, Korea
​​Gentle monster's first flagship store consists of two floors. Get onboard to reach a unique space and explore the many rooms conveying stories that take visitors on an unforgettable journey.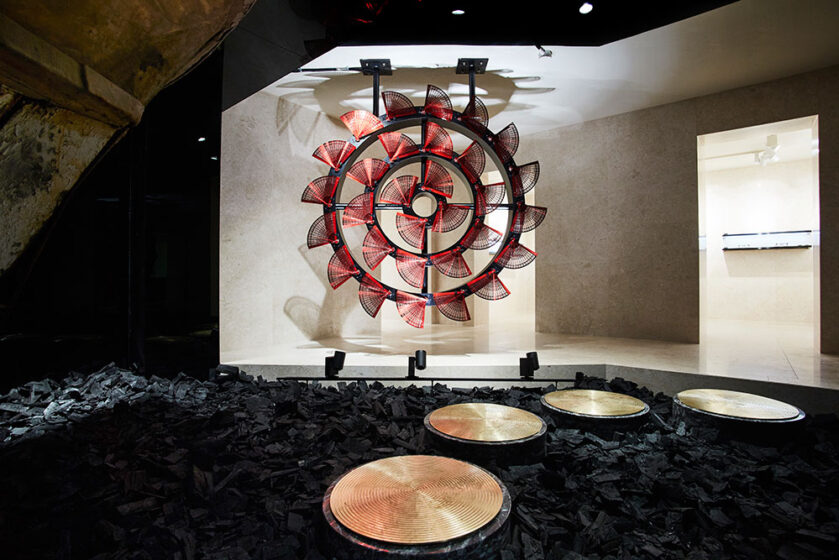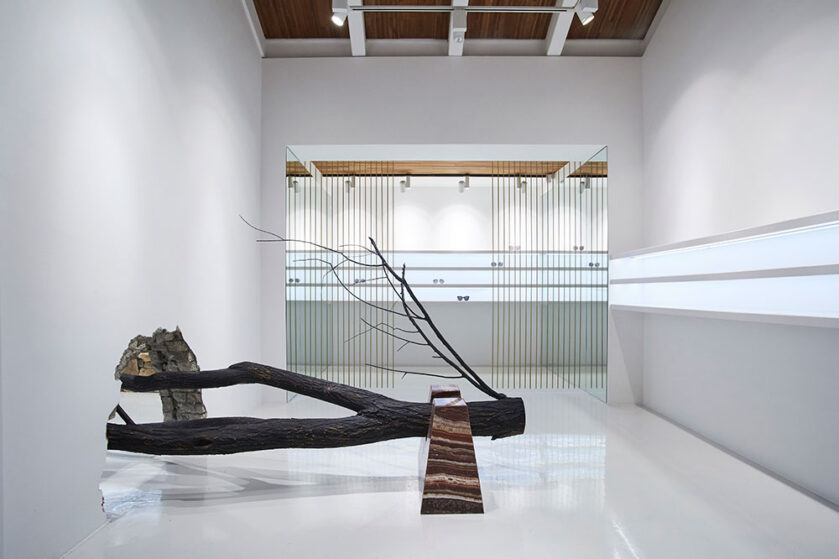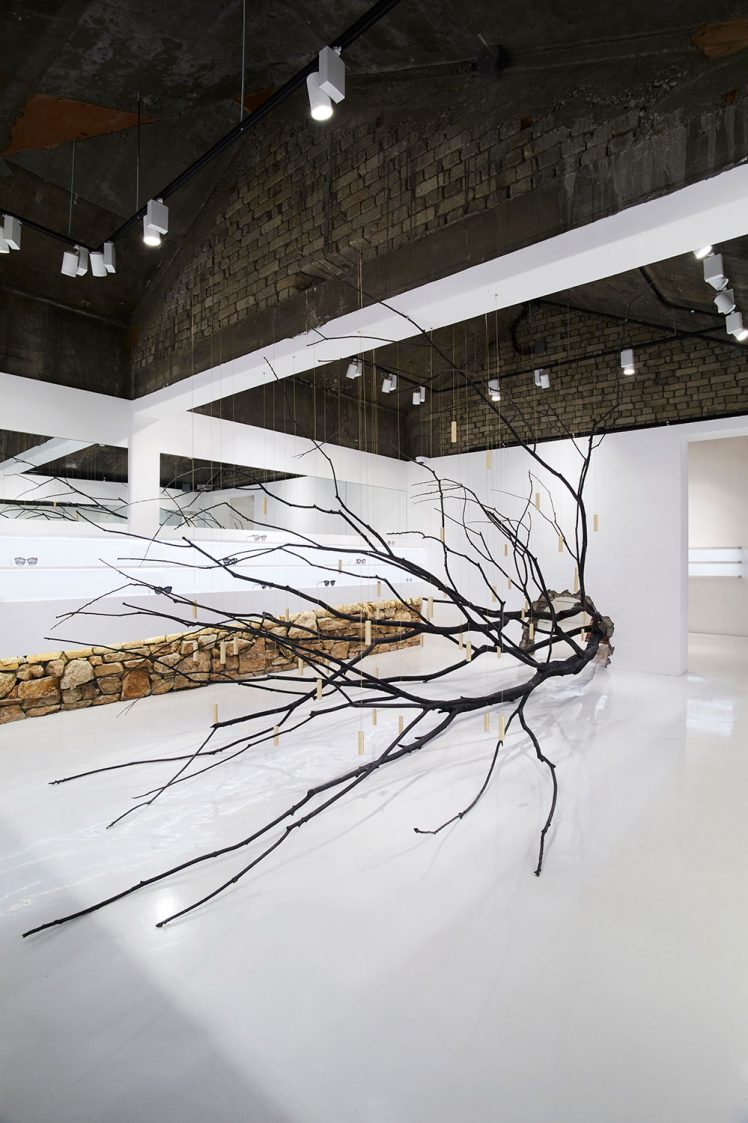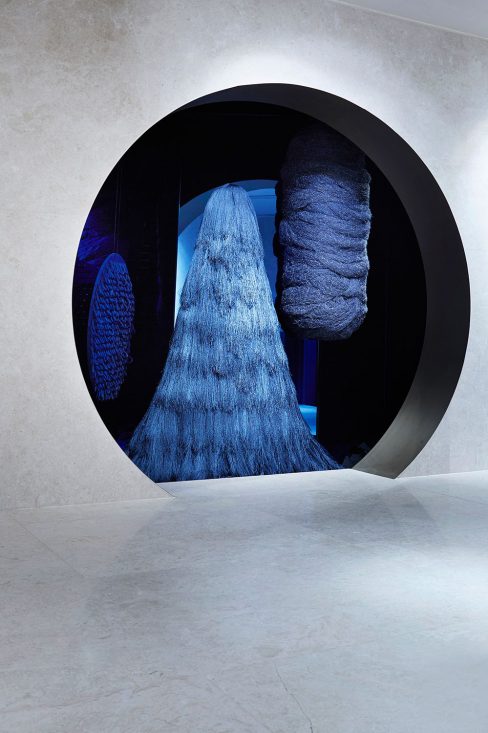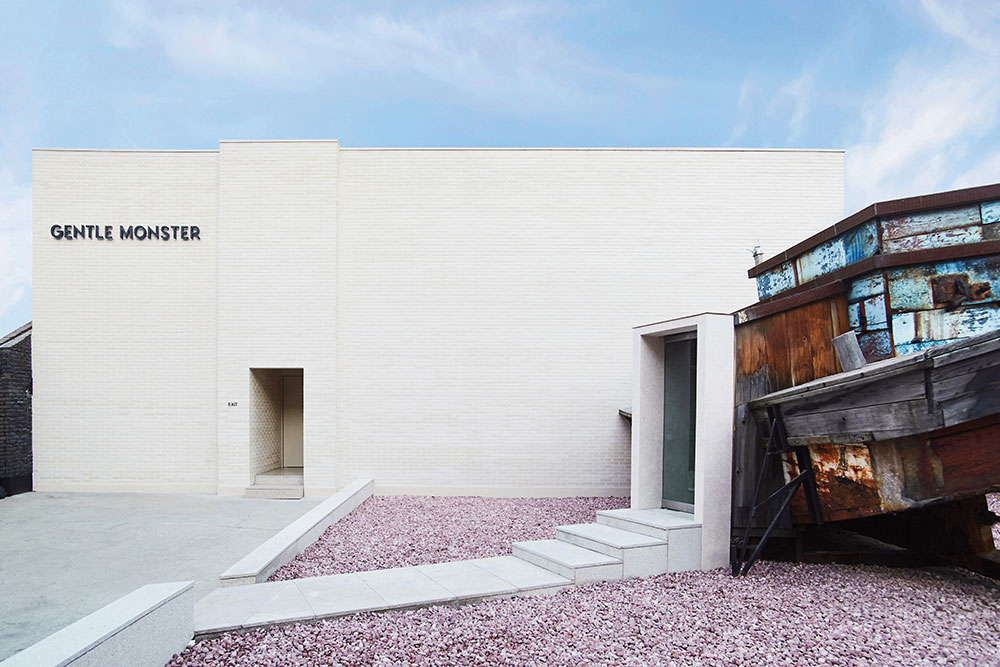 192-10, Nonhyeon-dong, Gannam-gu, Seoul, Korea
Phone. +82-2-3443-2126
Mon~Sun. 11:00am~08:00pm
Shanghai, China
Shanghai, the historical city and symbol of china's prosperity, reimagined as flagship artisan. the artisan captures the pure emotion and thoughts of a master artisan and his atelier. flagship artisan's space is designed through the union of contrast matter such as steal and tree's, along with the harmony of tangible material and sound.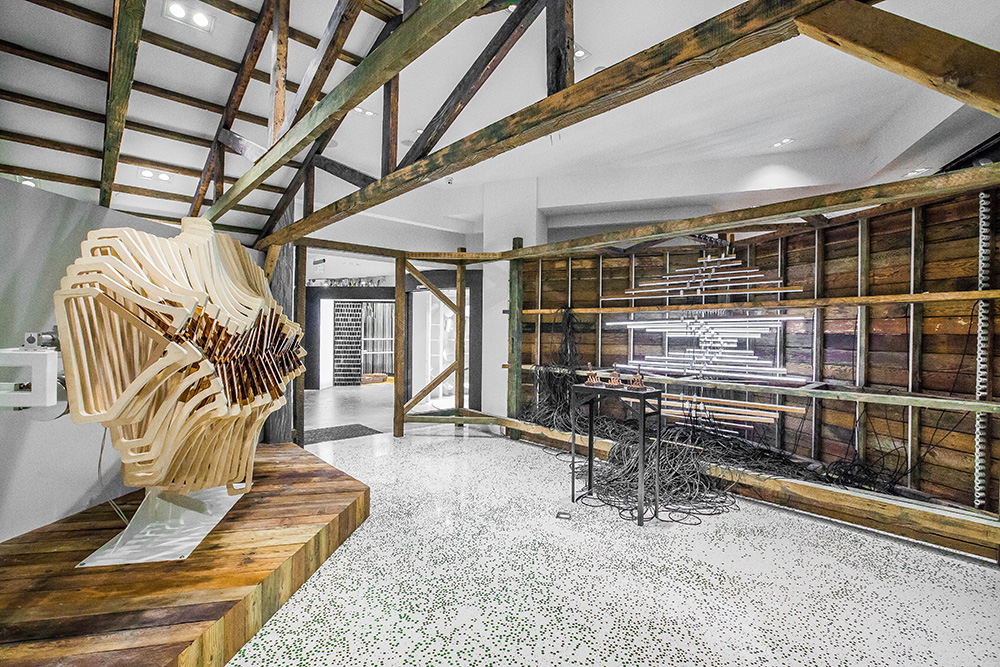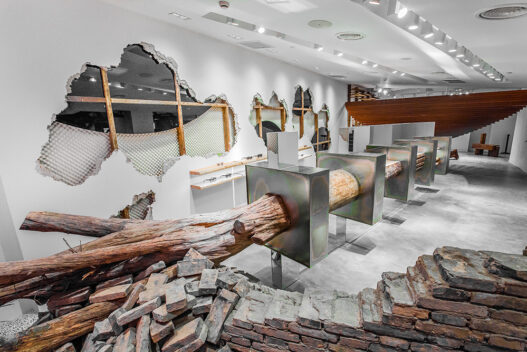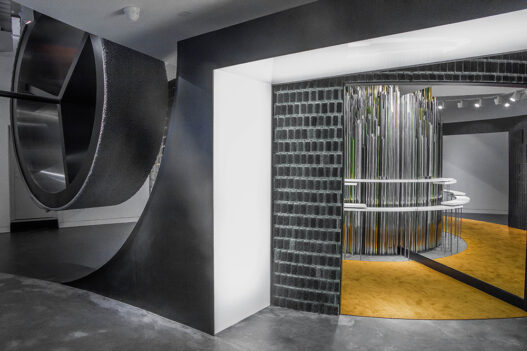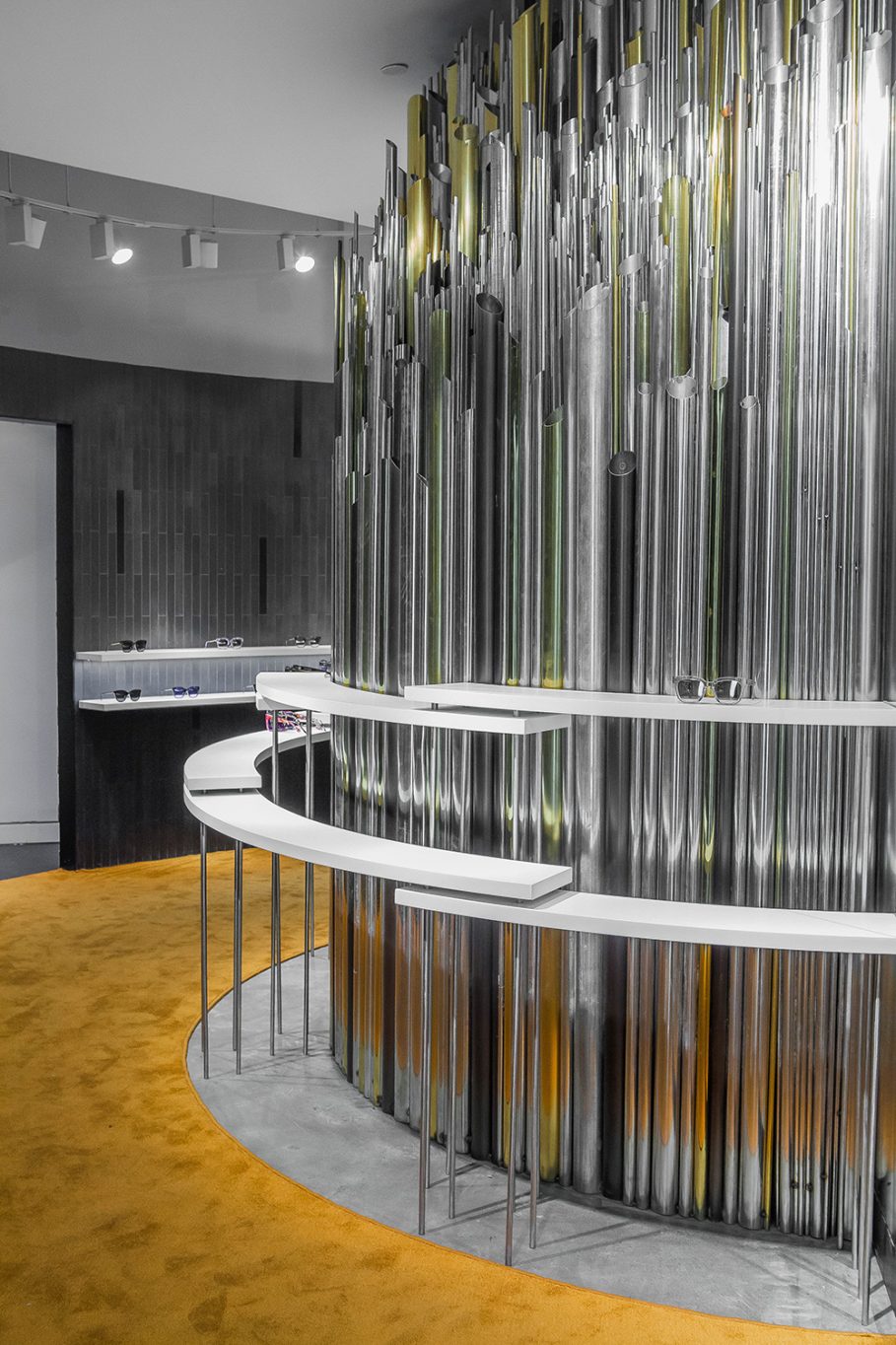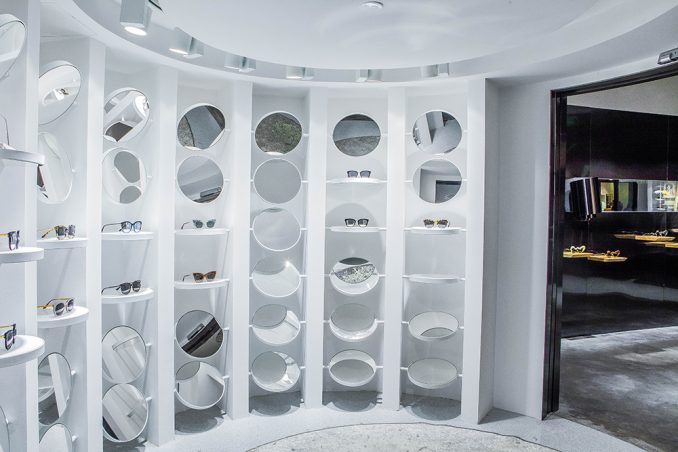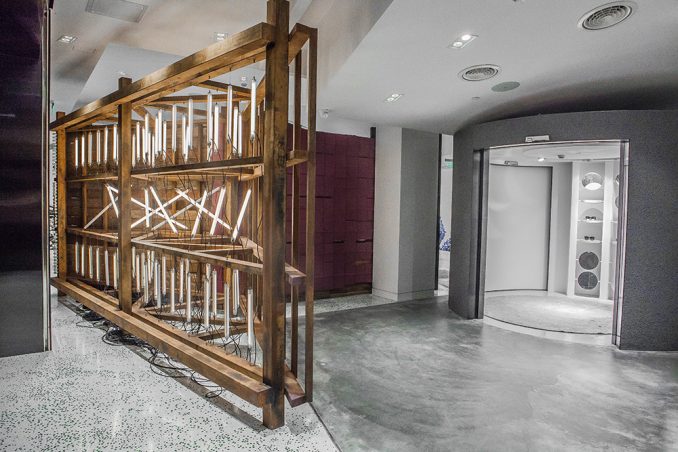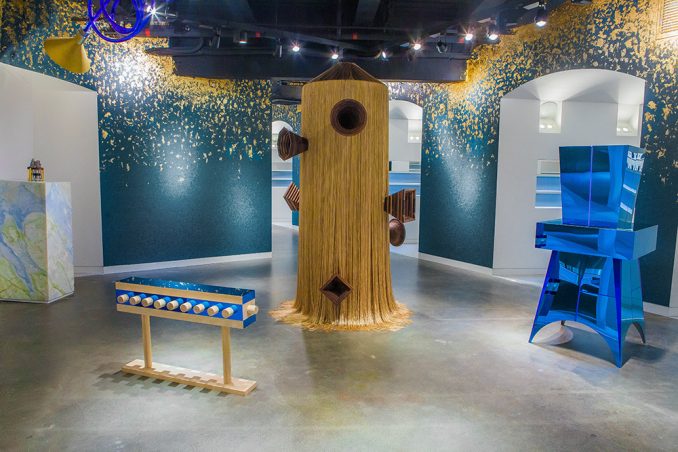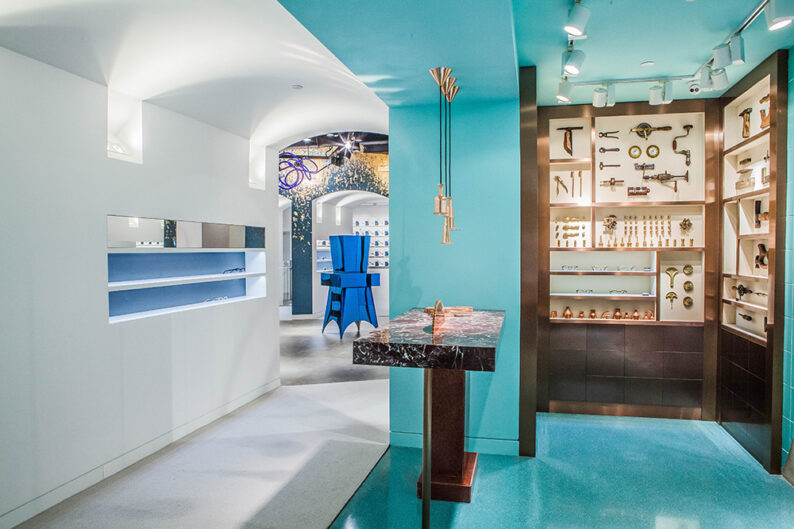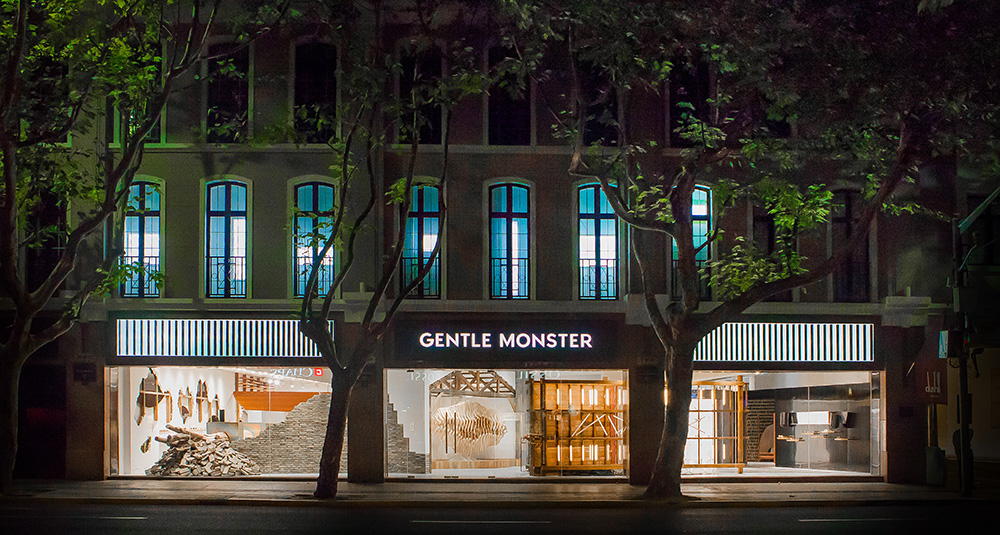 No. 798~802, Huangpu District Huaihai Road, Shanghai City, China
Phone. +86-21-64400781
Mon~Sun. 10:00 am~10:00 pm
Sinsa Parallel, Seoul, Korea
An experimental side track from our extravagant flagship locations, a slightly more naturalistic approach towards design. 'Gentle Monster Parallel' presents a selection of colors and frames from our 2017 collection, specifically curated to accentuate the design concept and inspiration behind the space.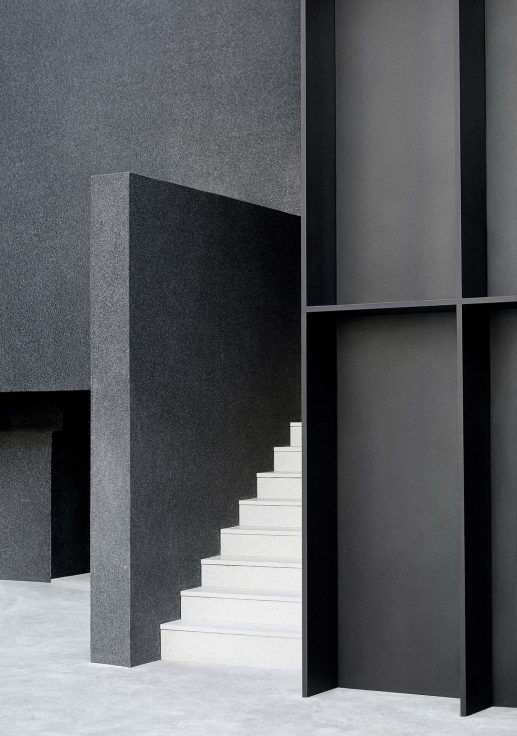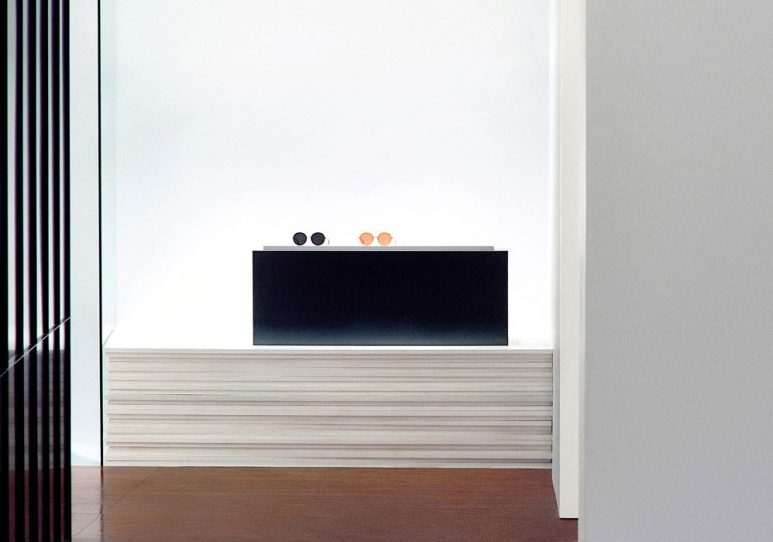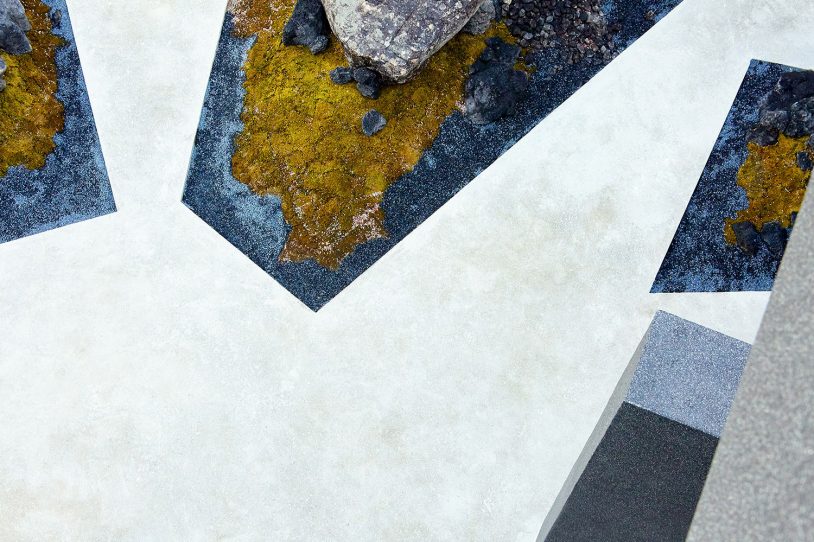 22, Apgujeong-ro 10-gil, Gangnam-gu, Seoul, South Korea
Phone. +82-70-4895-0146
Mon~Sun. 12:00pm~9:00pm