There's something about stepping into an optician or eyewear shop and be swept away by the curated selection of choices you have right at your fingertips. Good things come to those who wait or search for it, these 15 shops in New York has a selection of brands from Asia, Europe and all around the world. Be sure to check them out and we hope you find what you're looking for from Vintage to Avant-Garde designs and more!
Surreal Eyewear is an eyewear consultant rather than a retailer and prides itself in curating a sophisticated and vast array of new, vintage and custom eyewear brands from all over the world.
Located in New York City's West Village, "Surreal Eyewear is a museum of eyewear. It's a tribute to eyewear design", according to Oleg Rabinovich, the store's owner. Unique and world renowned brands such as Kuboraum, Dzimtry Samal, FACE a FACE, Theo and Anne et Valentine compliment Surreal Eyewear's recently expanded line of its own handmade frames and sunglasses.
Address: 70 Greenwich Avenue , New York, 7th Avenue, Perry St
Brands Available: Sabinebe, Kirk and kirk, theo, Jeanphilippejoly, Face a face, Henau Eyewear, Histoire de voir, Kuboraum, Xavier Derome, Yohji Yamamoto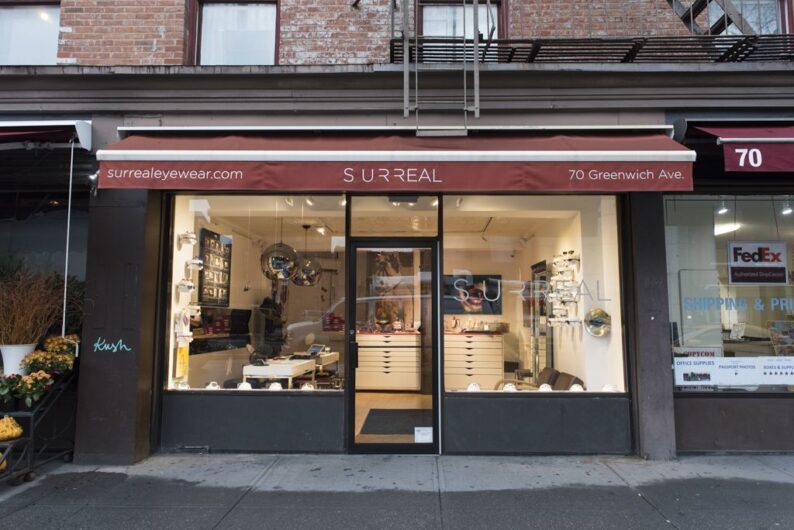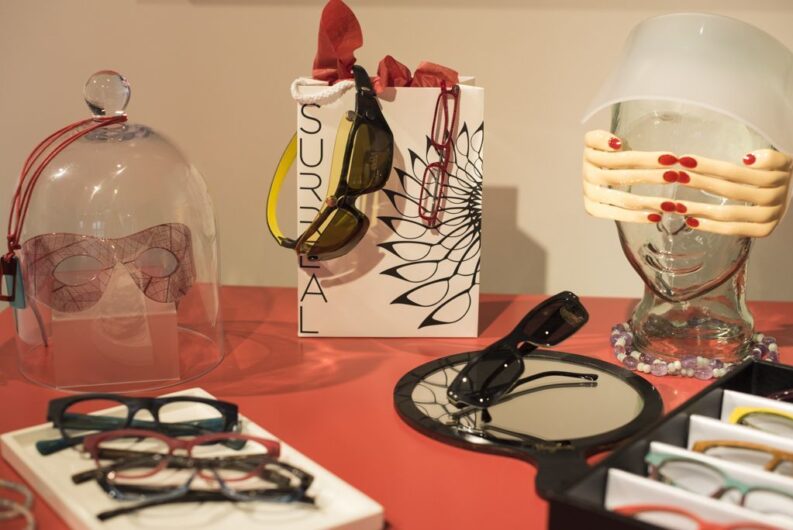 Silver Lining Opticians is the leading independent eyewear shop and brand in New York City. There are some who tell us the world. We focus our passion on eyewear alone. We forge relationships with savvy, confident consumers who believe in letting quality and design speak for themselves—and who, like us, get that style is a matter of honesty, individuality, and creative integrity. The collection we curate satisfies modernists and classicists alike. Our understanding of vintage and contemporary eyewear and sunwear makes us an authority on how glasses should be crafted, how they should feel, and what they should express through a quintessentially New York mixture of style and attitude.
Address: 92 Thompson St, New York, NY 10012, United States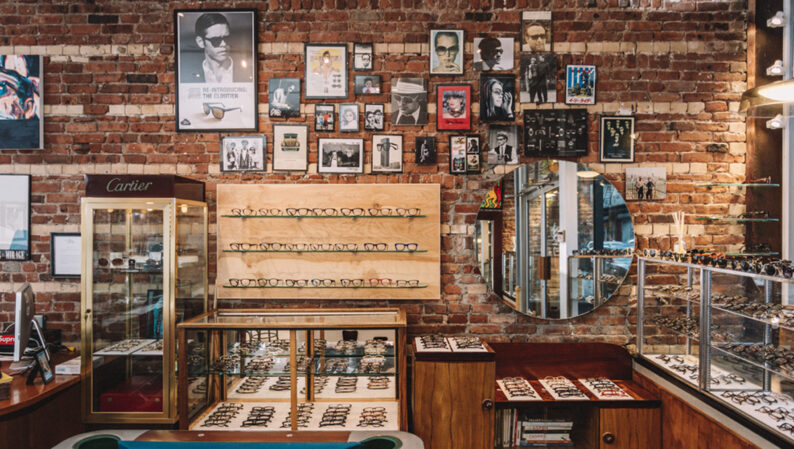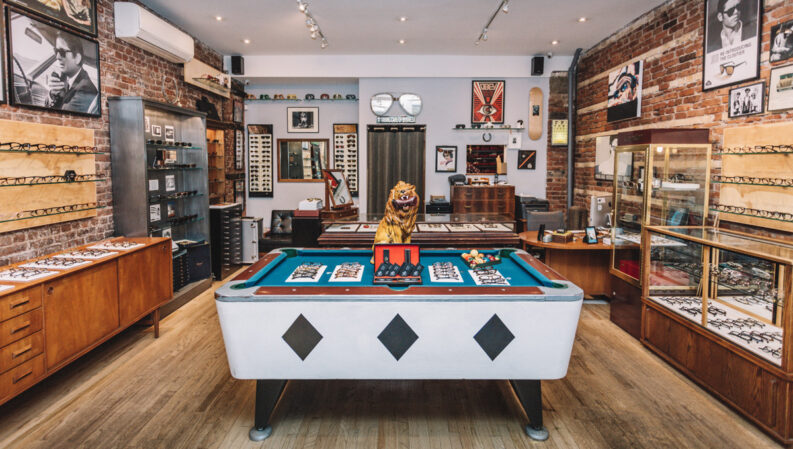 Studio Optix is the ultimate destination for all of your eyecare and eyewear needs. Located in the heart of New York City at Rockefeller Center, home to NBC Studios, our full service optometric practice and optical boutique proudly serves clients from Saturday Night Live and The Today Show as well as tourists and loyal Manhattanites. A collection of more than 5,000 frames makes Studio Optix a destination for Hollywood prop masters and eyewear enthusiasts alike. Our doctors and opticians strive to make you see and look your best!
Address: 63 W 49th St, New York, NY 10112
Brands Available: theo, Francis Klein, Sabinebe, Linda Farrow, MODO, Dita Eyewear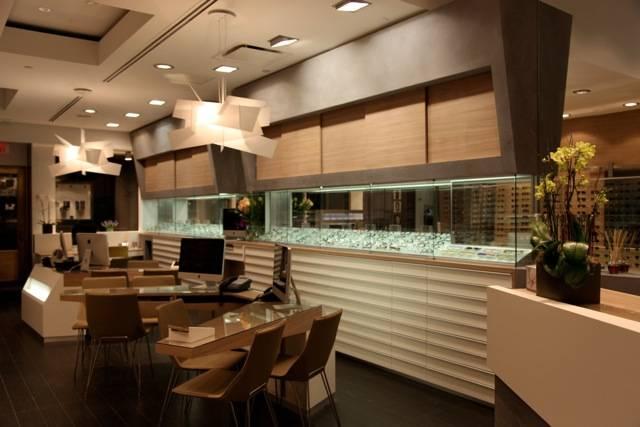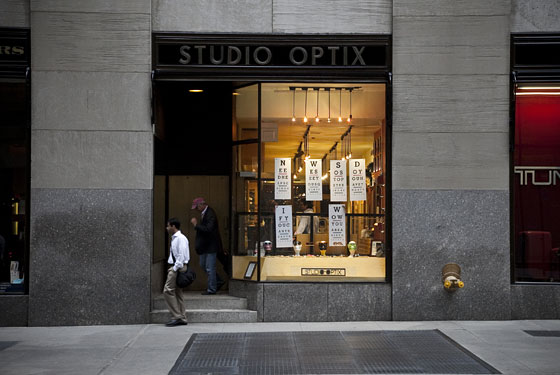 Shopping at ARTSEE is a memorable experience where listening, knowledge, careful curation, and service are our mission. There is never a moment of pressure when you are shopping at Artsee. Enjoy a tea or coffee and admire a beautiful art book. The Artsee team will make sure your visit will be one to remember.
Address: 220 Murray St, New York, NY 10282
Brands Available: Peter Coombs, L.A Eyeworks, Olivia Goldsmith, Blake Kuwahara, Orgreen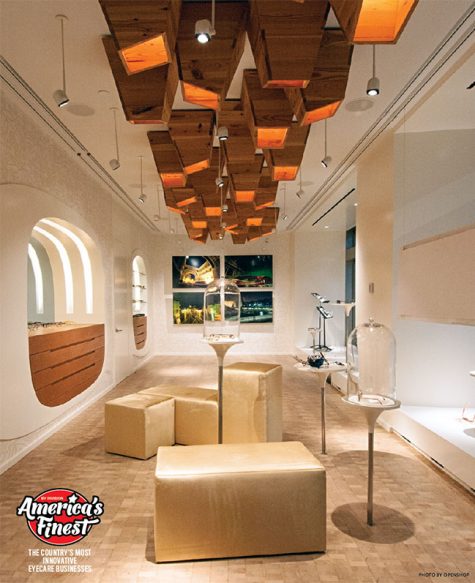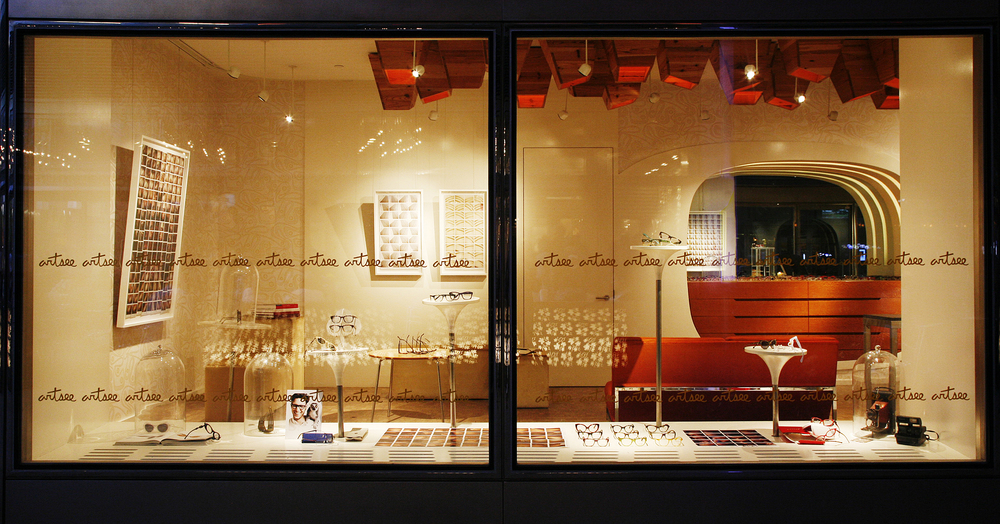 We offer the latest contact lens technologies, including colored lenses, corrections for astigmatism, and continuous wear monthly contacts. The vision industry is constantly evolving, so if you've been told before that you're not a candidate for contact lenses, check back with us because lenses may be available to suit your needs.
Address: 9 West 14th Street,New York City 10011
Brands Available: Alain Mikli, Bellinger, Booth & Bruce, Carrera, Celine, Chanel, Christian Dior, Cutler And Gross, Derek Lam, Dita, Entourage Of 7, Face Á Face, Garrett Leight, Giorgio Valmassoi, Gotti, Gucci, Harry Lary's, Ic! Berlin, Kazuo Kawasaki, Lafont, Lindberg, Modo, Mykita, Oliver Goldsmith, Oliver Peoples, Paul Smith, Persol, Prodesign Denmark, Salt, Sama, Smith Optics, Silhouette, Stark, Tom Ford, Velvet, Whiteout & Glare
Wiley X, Zero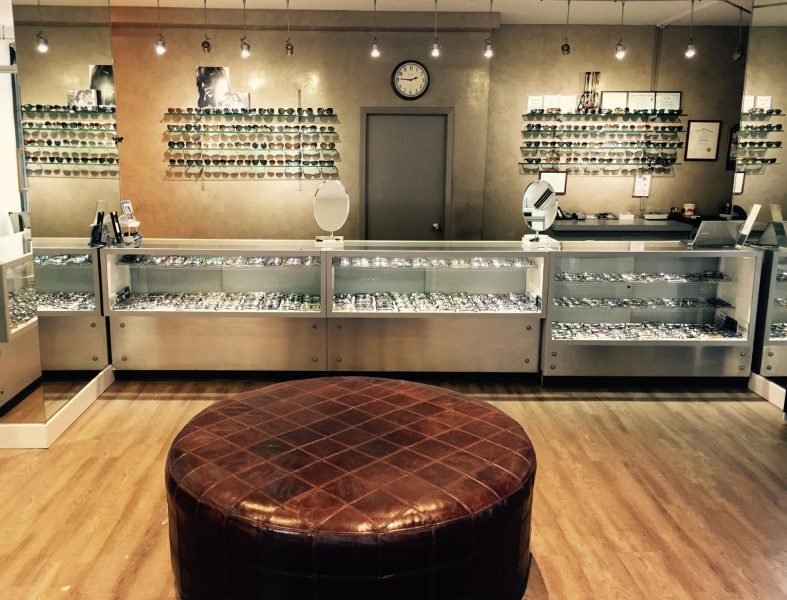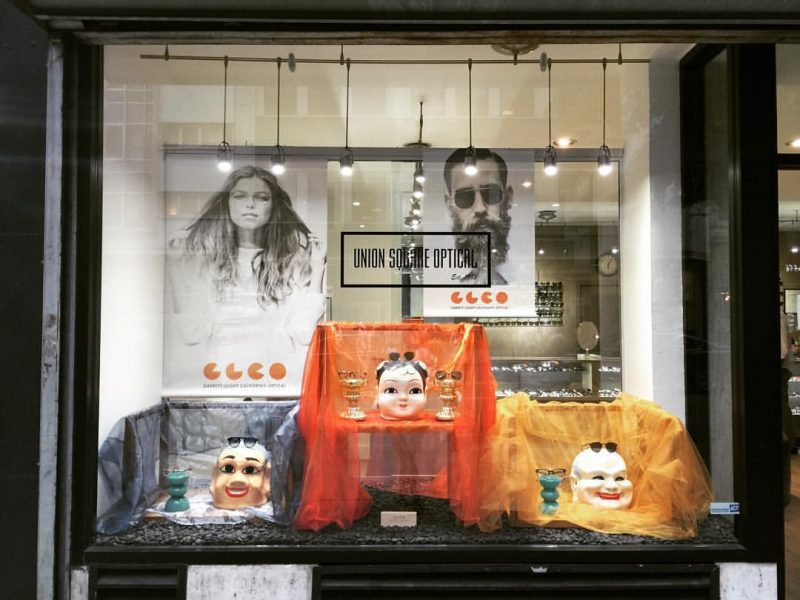 Felice Dee is a New York City destination for exclusive eyewear from around the globe. Felice Dee offers a curated collection of handmade glasses and sunglasses from established names and rising stars in eyewear design.
Address: 1305 York Avenue, 11th Floor
New York, NY 10021
Brands Available: Thierry Lasry, Oliver Goldsmith, MYKITA, Francis Klein, Woow, Bruno Chaussignand ,Frederic Beausoleil, Andy Wolf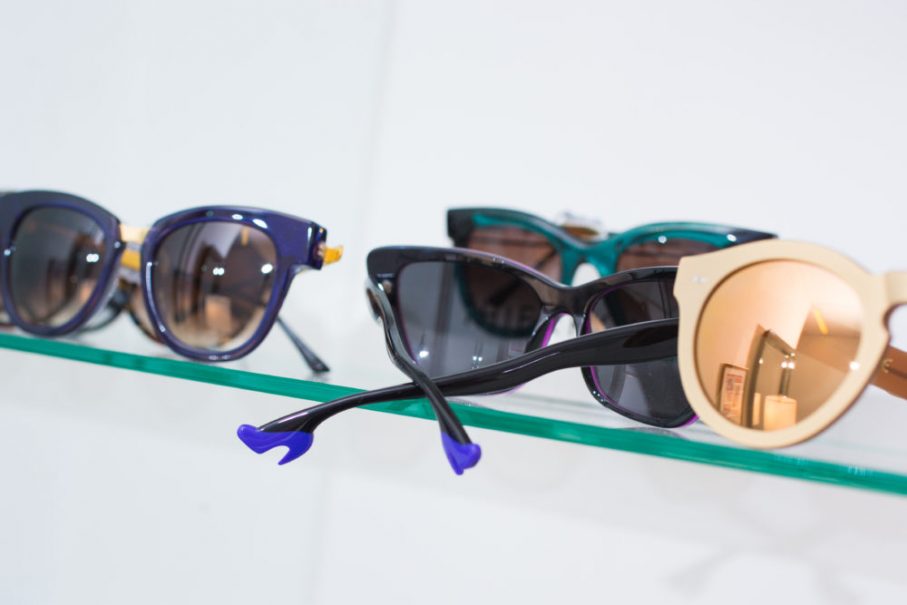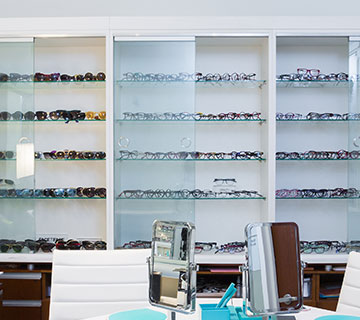 Selima Optique combines high fashion with everyday function, blending tradition and modernity to create truly timeless eyewear. Selima operates eight boutiques in Paris, New York and LA — and her edgy, innovative spectacles and sun wear have developed a loyal following. She's attracted the worldwide attention of media personalities, corporate CEOs, fashion designers… and people from all walks of life who want to see and be seen in a pair of Selima's edgy frames!
In 1993, Selima's first boutique opened in SoHo and quickly became a rendezvous for all sorts of creative personalities who appreciated the quality craftsmanship of Selima's works. (Admittedly, they were also drawn to the designer's dynamic personality!) Since those early, heady days, Selima Optique has crafted custom frames for the likes of Bono, Liv Tyler and Madonna — to name drop a bit! These custom frame orders led to the official launch of the Selima branded eyewear collection at Barneys New York in 1996 through her own shop-in-shop, the first of its kind. Selima also designs collections of specialty frames for fashion brands Jack Spade and J. Crew.
Address: 59 Wooster Street
New York, NY 10012
Check out more locations here.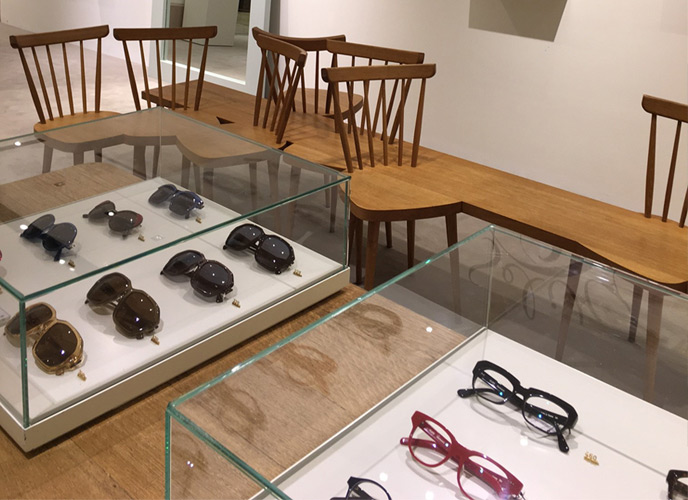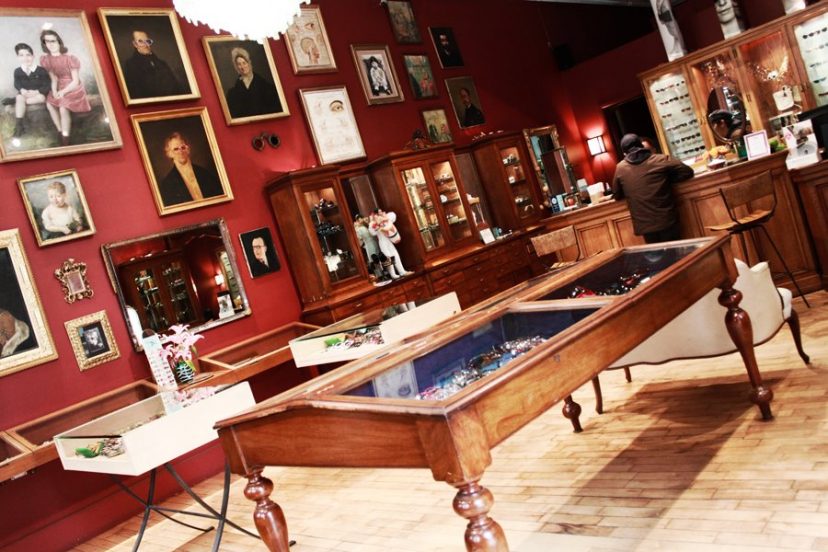 When you visit Eyes On Broadway or Eyes On The World you can feel confident knowing our opticians are highly skilled and sincerely care about your eye care needs. Each of our staff members are highly knowledgeable and nurturing toward your individual needs and wants.
What you can expect from Eyes On Broadway and Eyes On The World is a staff who view optometry not only as a science, but as an art form. This particular combination is the difference between buying glasses and receiving unparalleled customer service from experienced opticians.
Address: 651 Broadway, New York, New York 10012, 645 Lexington Avenue, New York, New York 10022
Brands Available: Bevel, lafont, Masunga, MYKITA, SHO Eyeworks, Kate Spade, Kio Yamato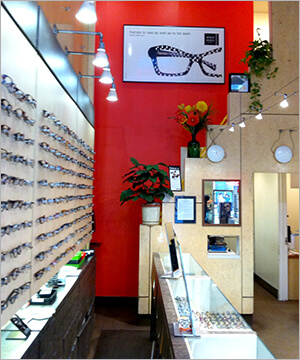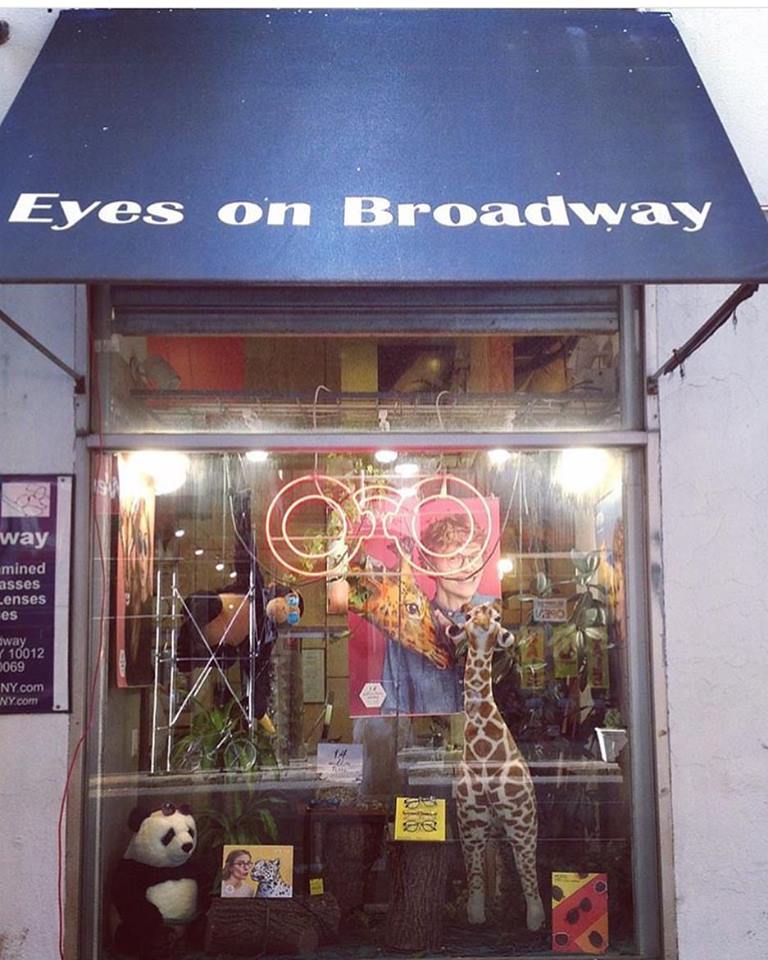 Since 1984, Devonshire Optical has been fitting customers with beautiful, stylish frames at our Greenwich Village store in the heart of Manhattan. From the vividly colored frames of Anne et Valentin and Theo and Michel Henau to the classic American styles of Oliver Peoples and Paul Smith, Devonshire has it all.
Rimless frames are a passion at Devonshire. Only the strongest and lightest titanium from Lindberg, Silhouette, Kawasaki and 2.5 are fit to grace our shelves. Unique fashion-forward stainless steel from Mykita and ic! berlin to luscious colors of PM-Frost and everything in between make us a true candy store of eyeglasses!
Address: 51 University Place, New York, NY 10003
Brands Available: Masunaga, Elizabeth and James, Anne et Valentine, Theo Vue dc, Dita, LA Eyeworks, Michel Henau, Martin and Martin, Face a Face, Lafont, Banana Republic, PM Fros, Lindberg ic! berlin, Mykita, Silhouette, Oliver Peoples, Paul Smith, Salt, Francois Pinton, Persol, Rayban, Oliver Goldsmith, Barton Perreira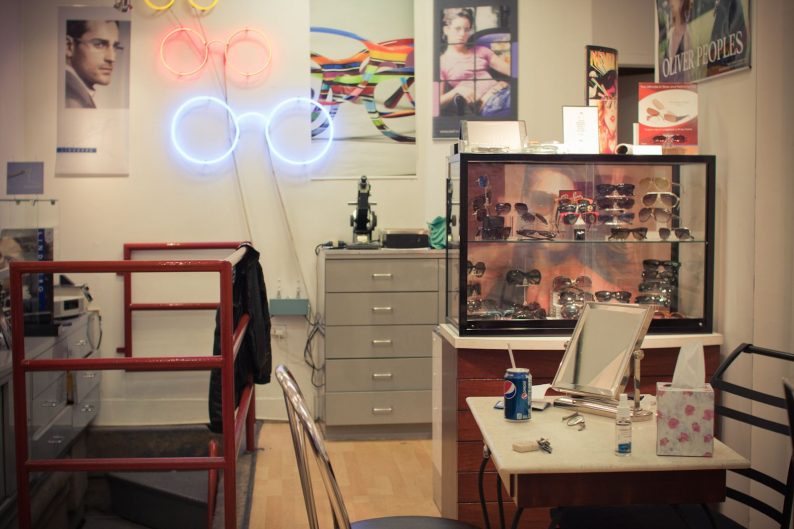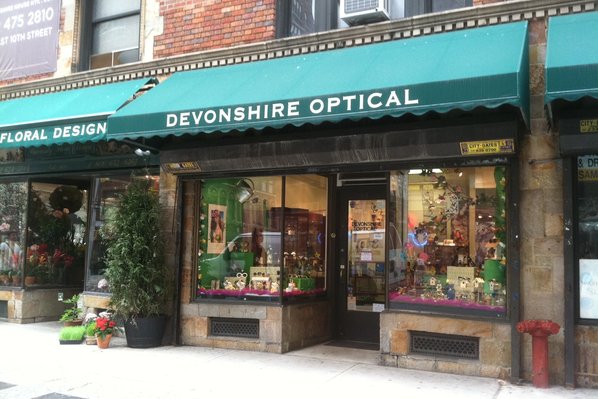 From understated elegance, to modern edgy, we carry the best and boldest collection of eyewear in Brooklyn. Michael Stoff is recognized both in our community, and by his peers, as a visionary in the world of eyewear. It was over twenty years ago that he opened his shop, which was then, the only fashion forward eyewear boutique in Park Slope. His mission was as ours still is today: bring eyeglasses to the forefront of fashion, without customers having to pay NYC prices. EyeShoppe on 7th quickly established a strong reputation in the neighborhood, by putting forth, and offering the most fashion-forward eyewear, and providing personalized, knowledgeable service to each individual customer. Our store prides itself on the reputation set forth that day in 1991. Exclusive frames, the most up to date lens technology, and personalized fittings, all offered with one thing in mind, for you to see and be seen at your best.
Address: 133 7th Avenue, Brooklyn, NY 11215
Brands Available: Bevel, Mykita, ic! berlin, Caroline Abram, Barton Perreira, lafont, Thierry Lasry, theo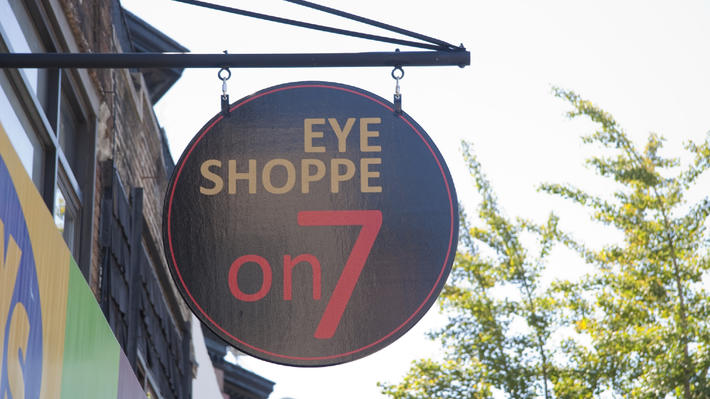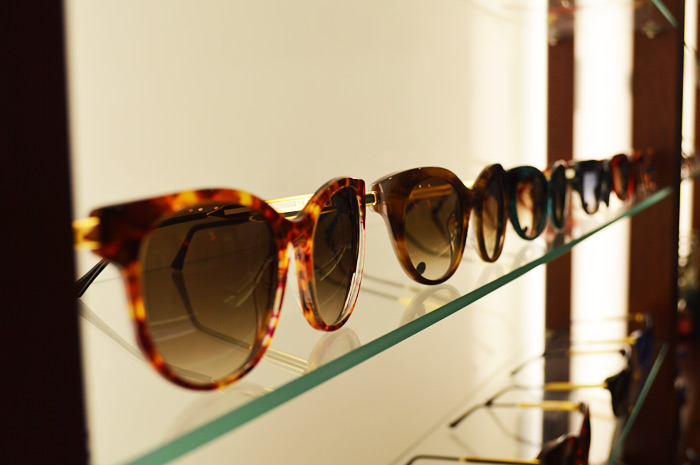 In 1989 Anthony opened the shop in the East Village, which was considered to be one of the very first high-end boutiques to bring eyeglasses to the forefront of fashion. The design of the shop, with it's post-apocolyptic vibe, is still keeping customers and designers in awe. The shop established a strong reputation in New York City by presenting the most fashion–forward eyewear with exquisite displays and providing personalized, knowledgeable service to offer the perfect eyewear for each individual customer. Known for the most elaborate window displays poking fun at anything— from politics, to religion, to current events. He uses his plate glass window as his forum and has fun doing it. Anthony's shop has always been a known neighborhood hang–out. With a friendly staff who are sometimes consoling those who are inconsolable or offering eyewear advice to those in need.
Address: 42 St. Marks Place, New York, NY 10003
Brands Available: Oliver Peoples, Barton Perriera, Alain Mikli, Blake Kuwahara, Bevel, Dita, Garrett Leight, Leisure Society, Thom Browne, Kilsgaard, Thierry Lasry, Ic! Berlin, Tom Ford, Paul Smith
Anne Et Valentin, Lindberg, Modo, Intrigue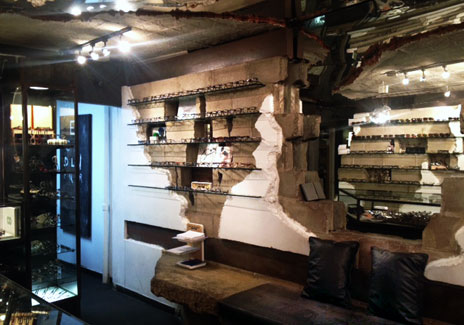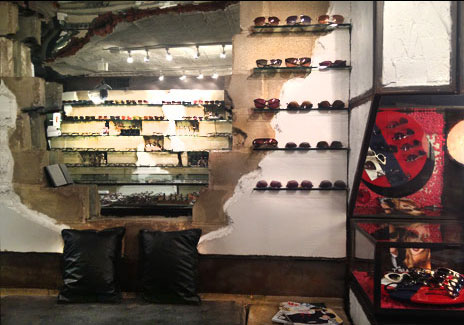 Eyes are the most important feature that one sees when they meet you. Your glasses naturally frame, complement and define your eyes. At Atelier Mira, we believe eyewear allows you to explore and accentuate your personality. Wearing a distinctive, quality frame leaves a lasting impression on everyone you meet. Our collection is carefully curated from independent brands all across the globe — there are no corporate labels or logos here. We handpick only frames and sunglasses that are thoughtfully designed and crafted using innovative construction processes in the highest quality materials. That means eyewear which is a beautiful, comfortable, and a long-lasting addition to your wardrobe.
Address: 224 Grand Street Brooklyn NY
Brands Available: Anna et Valentin, theo, Jacques Marie Mage, Eyevan, Bruno Chaussignand, AHLEM, Kuboraum, Thierry Lasry, Garret Leight, lplr Eyewear, Mashahiromaruyama, Jean Philippe Joly, rapp, Max Pitton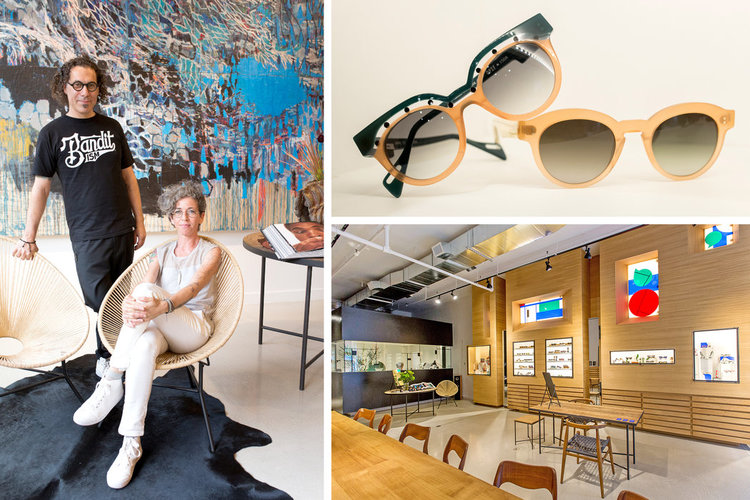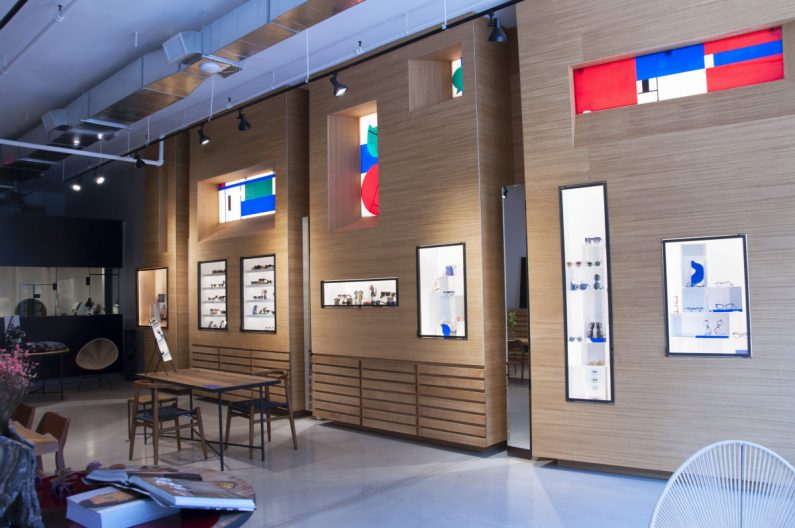 Visionary Optics has been independently owned and operated since its founding in 1989, providing the best possible service every step of the way. From eye examinations by our team of expert optometrists to lens and frame selections by our trained opticians, we can ensure the highest level of care and expertise in NYC and Brooklyn.
Address: 123a Seventh Avenue, New York, NY 10011
Brands Available: Anne Et Valentin, Barton Perreria, Bevel, Blake Kuwahara, Chrome Hearts, Cutler & Gross, Frency & Mercury, Hapter, Hoffman Horn, Ic! Berlin, Leisure Society, Lindberg, Masunaga, Masunaga X Kenzo Takada, Matsuda, Maui Jim, Mykita, Mykita Mylon, Oliver Peoples, Retrospecs, Rolf, Salt, Thom Browne, Zero G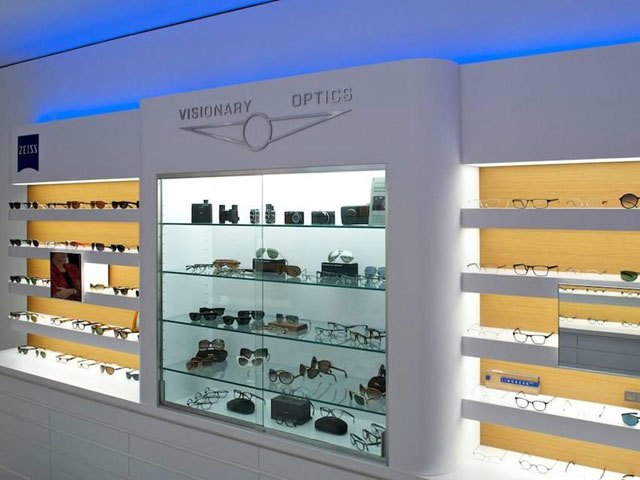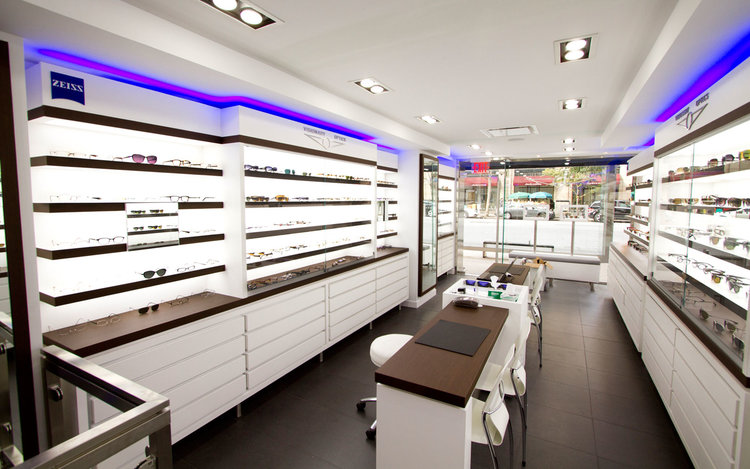 MK2 Optical carters to the next generation of fashion forward customers who want to look great without breaking the bank. Just a short distance from one of the most dynamic subway stop in New York (Canal Street) , MK2 Optical prides itself of being only a handful of Ray-Ban flagship stores in the US and offering exclusive brands found nowhere else. The store was designed to capture the vibe of lower Manhattan and SOHO. Welcome to visit us and have a chat.
Address: 139 Centre Street, New York, NY 10013
Brands Available: Zero G, Tom Ford, Suki Eyewear, Kio Yamato, ic! berlin, Bevel, Ma-Ji Masatomo