Beyoncé, Kate Moss, Kendall Jenner are just a few of eyewear designer Ahlem Manai-Platt's famous fans. Legions of stylish It girls have been sporting her distinctive, handmade sunglasses that each have special details like a brushed rose gold finish and a distinctive nose bridge. The designer, who had stints at Miu Miu and Acne before launching her own label, is now based in Venice, California, but in a nod to her homeland, each frame is named after a Paris landmark or neighborhood, like Bastille or Abbesses.
The glamorous jetsetter loves a wine bath, always travels with her Saint Laurent cashmere scarf, and keeps the airplane pillows (for her dog).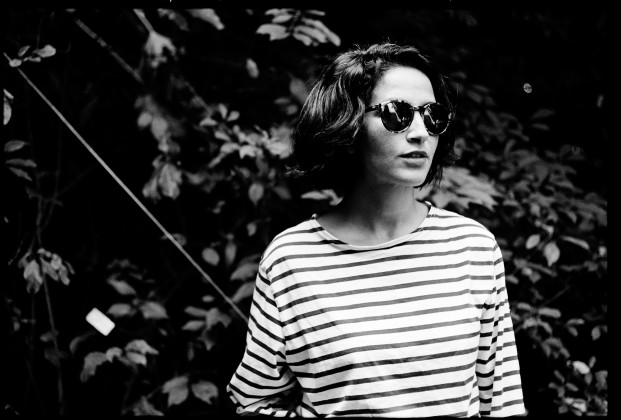 Manai-Platt also lives a jetset lifestyle that her celebrity clientele can relate to. This week, she's off to Capri for the summer holidays. Before she left, the eyewear designer offered a few insights on what she never travels without, where to get good airport dim sum at 8 a.m., and where to get the best hotel spa treatment (it involves a wine bath) in the world.
Where are you headed this summer? My husband, the baby and I are going to Capri this summer. We love the authenticity of this place. Everything there feels so real and untouched! Exactly what we need. The food is obviously a plus!
What are three places on your travel bucket list and what makes you so excited about them? I have this fantasy of a "glamping" getaway in New Zealand. I can't stop dreaming about driving around in a Volkswagen T-series camper van, and discovering the beauty of the island. I also want to go to Senegal for the cultural effervescence, and to South Africa to challenge my surfing skills!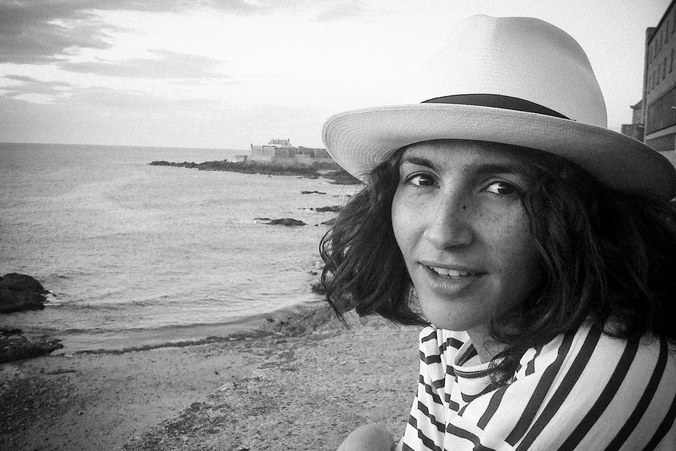 Favorite airport lounge or restaurant? 8 a.m. dim sum at Maxim's Jade Garden inside the Hong Kong airport.
Best freebie you've stolen off a plane? This is terrible, but I usually keep the airplane pillows! My dog loves them. He has his own little fort made from pillows I've taken from different trips. The only problem: pillows are hard to hide when you're exiting the plane!
Favorite mode of travel? I love long train rides through the French countryside.
Go-to travel outfit? I never travel without my comfy black pants from Bassike, 13 Bonaparte jersey T-shirt, my beloved oversized Saint Laurent cashmere scarf, and a pair of Florian Denicourt sneakers.
Name five essential pieces of clothing/accessories that are always in your suitcase: A pair of Ahlem sunnies, of course! I also pack a favorite Eres swimsuit, a beach kimono from this store in Venice, California called Open the Kimono, a Aeki bag by Jasmin Shorkian,a pair of running shoes, and a Janessa Leone hat.
Name something that always saves you when you are traveling… I would never think about traveling without my leather travel pouch from Made Solid. I had it custom made and I keep all my essentials in it.
Best beauty products for travel? A rose water facial spray.
What's a big packing mistake to avoid? Packing your Venice Beach outfit to walk around Paris.
Most luxurious hotel bathroom you've ever seen? The outdoor bathroom at the Elsa's Kopje Lodge in Kenya. The view is breathtaking!
Best hotel spa treatment in the world? One of my best experiences was at the Wine Spa at the Viña Vik retreat in Chile. I loved their signature grapeseed oil massage, which starts with a wine bath! Hey, I'm French after all!
What's your favorite hotel in the world? The Mchanga Resort in Zanzibar. The hotel is on a deserted beach where every morning, the local women collect the seaweed for crafts and every evening, the men go fishing on-board these amazing colorful boats. The Masaï are such a beautiful tribe to watch and learn from, for their strength, peace and wisdom.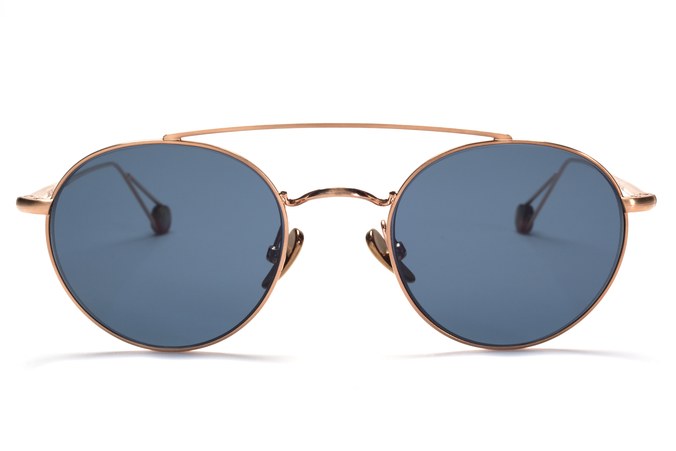 Favorite off-season destination? I like to go to Guethary in Southwestern France. It's a tiny peaceful village where my husband and I like to stay and walk around. We can't wait to take our son there for the first time! This place is really where my heart is.