Budri, Italian excellence, world-famous for its exquisite marble craftsmanship, after the Paris debut with its eyewear, presents an extraordinary collection, with new designs and outstanding colour variants.
Due to the complexity arising from the material itself, making eyewear in marble demands constant research and experimentation, not necessary with other materials. The types of marble selected by Budri are obtained from quarries situated in different parts of the world. Therefore, processing a new material means dealing with its specific unknown, unpredictable characteristics. To handle these challenges, the Budri eyewear lab employs skilled chemists, engineers and geologists, who study each stone's porosity, strength, absorbency and reactions.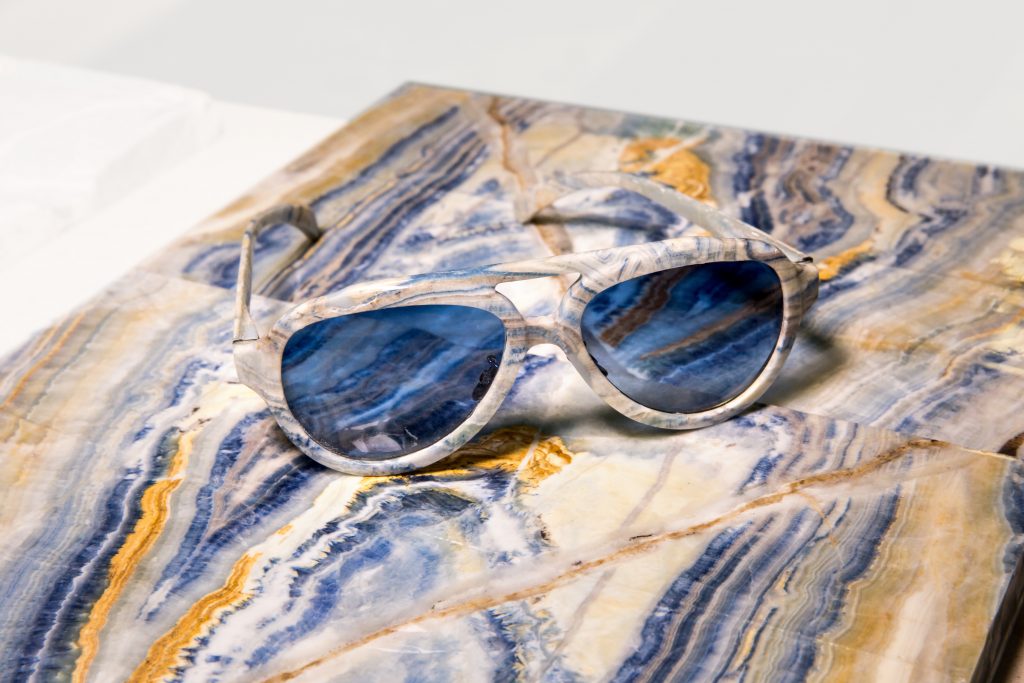 Each frame is produced from a large slab of marble or a solid block, depending on the stone's conformation. Carefully selected and analysed with the aid of a sophisticated scanning system, the stone is then eroded to obtain a convex parallelepiped, from which the initial shape is extruded in a specific sequences of processes. A special fibre, patented and engineered by Budri, gives the front and temples greater strength and lighter weight.
On average, it takes 25 hours of processing to obtain a finished, polished, ready-to-wear frame with all the magical, sensory beauty of a living fragment of a nearby or distant mountain: a gem that will choose who is to wear it.
The concept of uniqueness – which underlies the amazing collection – is clearly expressed by the unusual, precious marbles exclusively like new Palladio "aviator" model produced in two exclusive colour versions, "Denim" and "Rain Forest".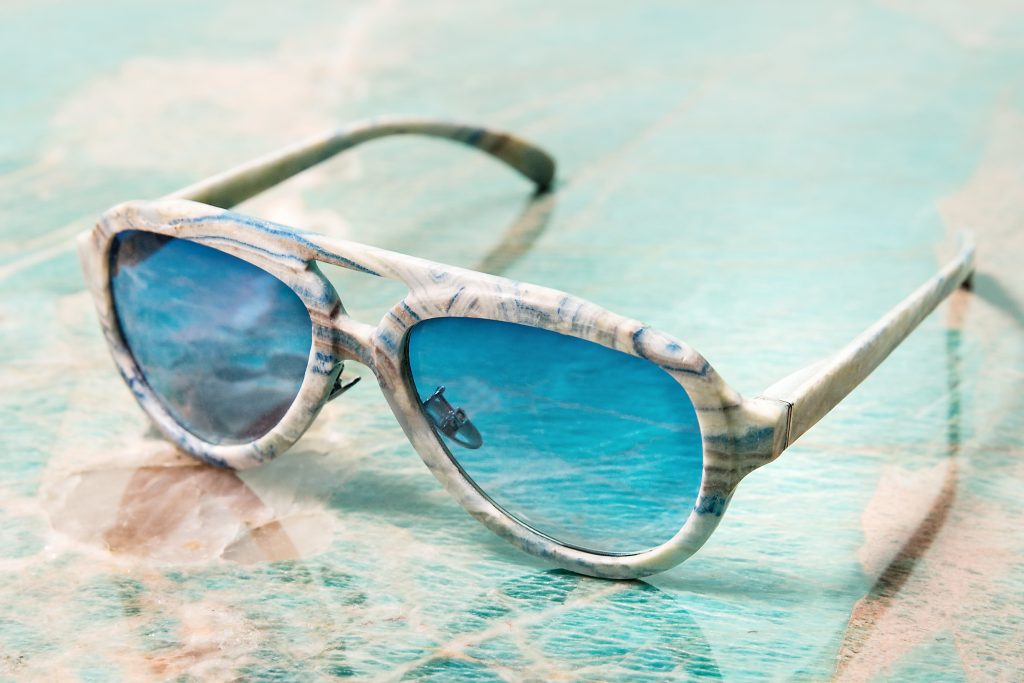 Nature first surprises us with a bright blue marble that derives from a crystalline metamorphic rock. It is obtained from only one quarry in the world, in Turkey, now in extinction . The part of the mountain still left today yields a material with a strong predominance of a sandy colour with white and cognac vein patterning. The isolated, increasingly rare oases of cloudy crystalline bright blue vary in shade from light blue to deep indigo, forming a watercolour picture in stunning hues.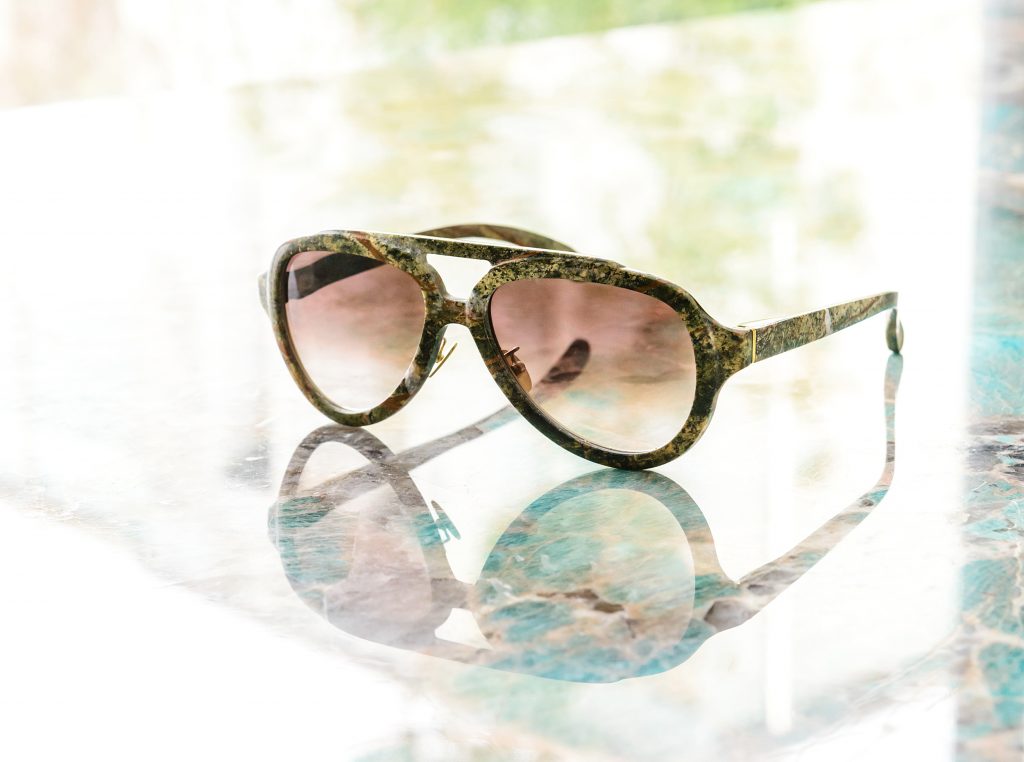 The collection, consisting of five models, includes different surface finishes: "Brillante" for glossy marble, "Seta" for the matt version or "Tempo" for a tactile allure – combined with small hardware in three shades: matt black, gold and silver.
Budri choses for its exclusive Marble Eyewear Collection the brand ZEISS the world's leading manufacturer of precision optics that combine technical expertise and innovative ideas into exceptional visual experiences.
Budri with Zeiss aim at providing the purest solution, setting stringent quality standards which even exceed the international requirements and guarantee a high level of scratch resistance as an anti-reflection coating as well. ZEISS lenses are certified, optically perfect and in compliance with international standards, even considering production tolerances.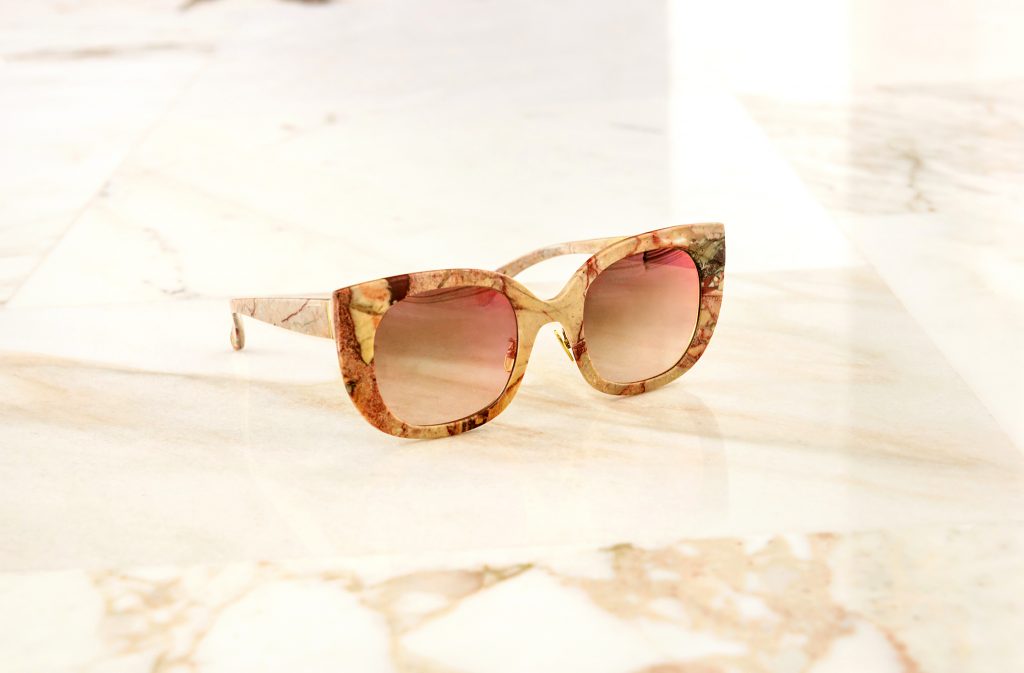 The Budri Eyewear collection achieves a status above fashions and trends, expressing a tradition of fine hand-workmanship combined with technical innovation, to highlight the qualities of a noble, exquisite stone.