Psychedelic. Kaleidoscopic. Polychromatic. There are many words we could use to describe the work of Australian graphic designer Leif Podhajsky, and none of them would do him any justice.
You'll might have seen his signature prismatic feel across whiskey adverts and Wired Magazine covers, and you'll almost certainly have spotted it rearing its colourful head amongst the record store shelves, staring out at you from the covers of albums by Foals, Bonobo, and Kylie.
You can now adorn your face with Podhajsky, courtesy of our new limited-run sunglasses collaboration.
A celebration of Leif's variegated style, the CUBITTS × LEIF PODHAJSKY sunglasses are a nod to both classic sunglass shapes and the music scene that Leif designs for – big and bold, with a round lens, chunky rims, an oversized keyhole bridge and gold-engraved paddle temples.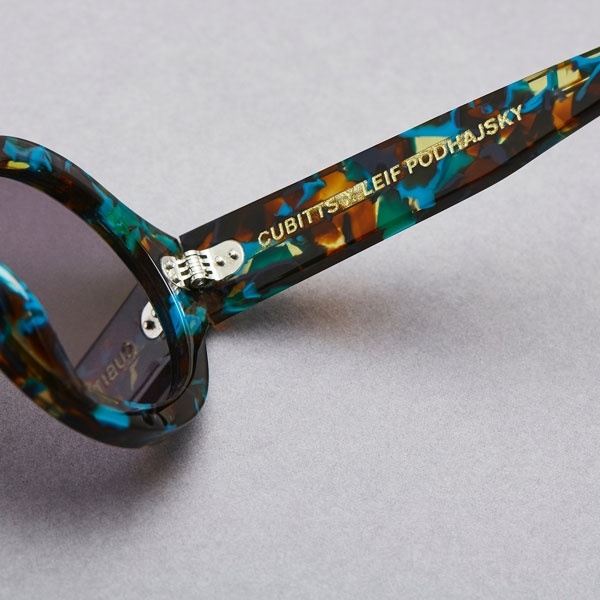 Available in two resplendent colourways, the CUBITTS × LEIF PODHAJSKY frames are available exclusively in Cubitts Soho now, and on Cubitts website from the 14th of May.