The latest-gen frames make ample use of combined or all-metal (hypoallergenic surgical steel) materials embellished with art-deco stylistic cues and bold geometrics, and even base 2 lenses, all aspiring to lend a more sophisticated twist to every fashion statement.
One of the innovative looks unveiled at Silmo is CORAL, unabashed star of the 2017 collections. Its chic, sophisticated details elevate this style to a rare work of art – thanks to the masterful pairing of jewel-toned frames with lenses in very vivid shades.
DOMINA, on the other hand, is an oversized reinterpretation of the classic aviator: flexible, lightweight steel frames with nylon base 2 lenses, in a unique range of colors, from mirrored to elegant tobacco gradient. Perfect for any occasion, they bring a luxuriously retro touch to a modern style.
Rounding out the new range is CALIGOLA, double-bridge titanium frames featuring round temples, decorative elements and tone-on-tone colours that turn the style dial to ultimate elegance.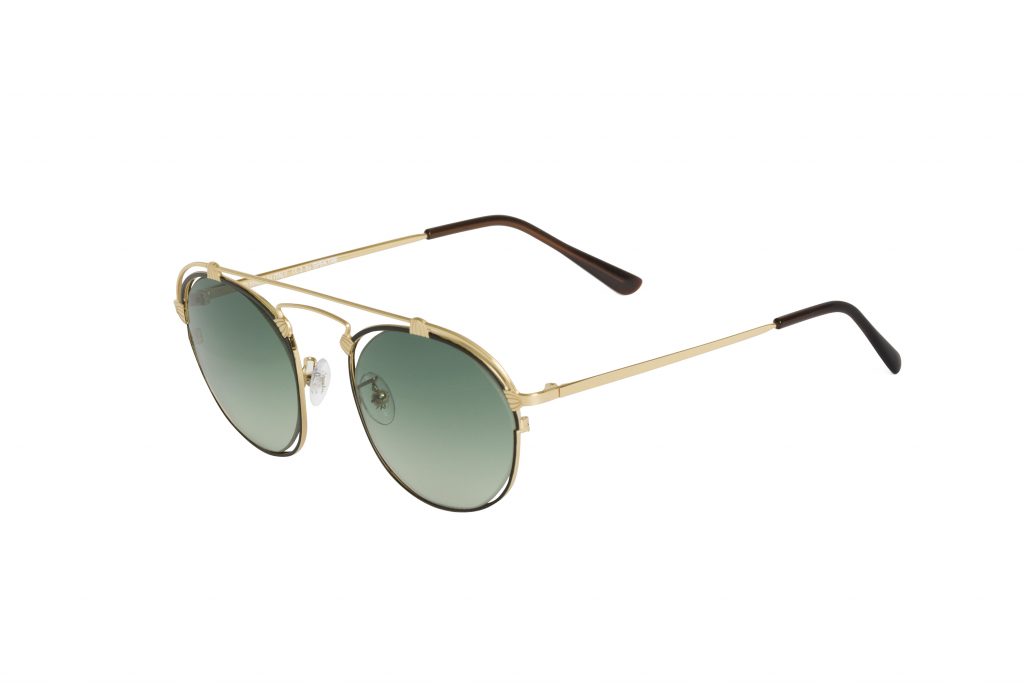 Available in the most fashionable boutiques and shops in more than 56 countries around the world, Spektre eyewear can also be found at the most exclusive opticians' shops, where the vision collection is also available.