Yohji Yamamoto 2016 optical collection continues the exploration of the round eye shape, where traditional forms are brought into the future by punching out circles with the same principles of the Yohji Yamamoto designs.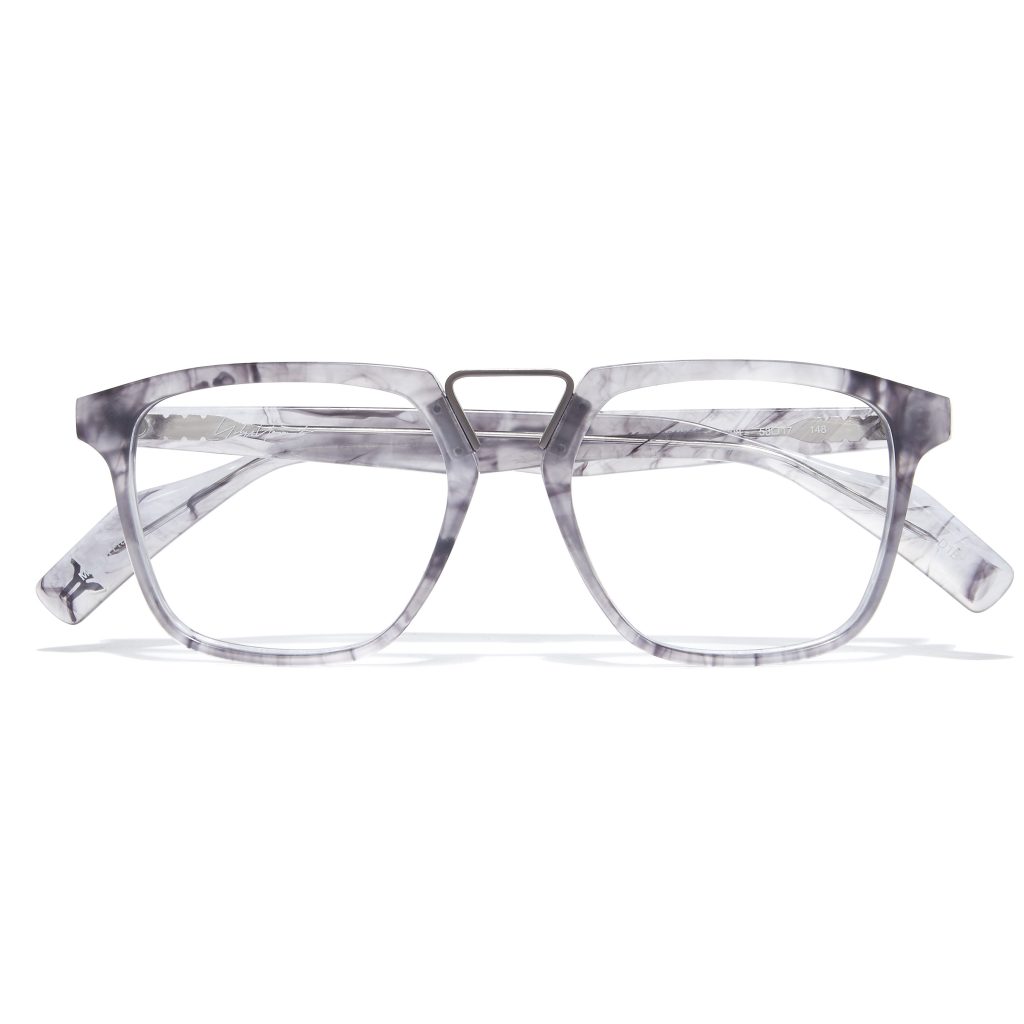 In the twelve-style assortment, Yamamoto's expert use of iconic black is often juxtaposed with carefully considered use of color: for the first time shades of smoke, amber, white marble are introduced, together with red glitter accents which are directly inspired by the Fashion House latest show.
Drawing from the Japanese design philosophy "Wabi Sabi", which celebrates imperfect beauty, wisps of grey and navy dance across the surface of YY1029 model creating a smoke that unfurls with a sense of freedom whilst the solid metal bridge brings the construction together.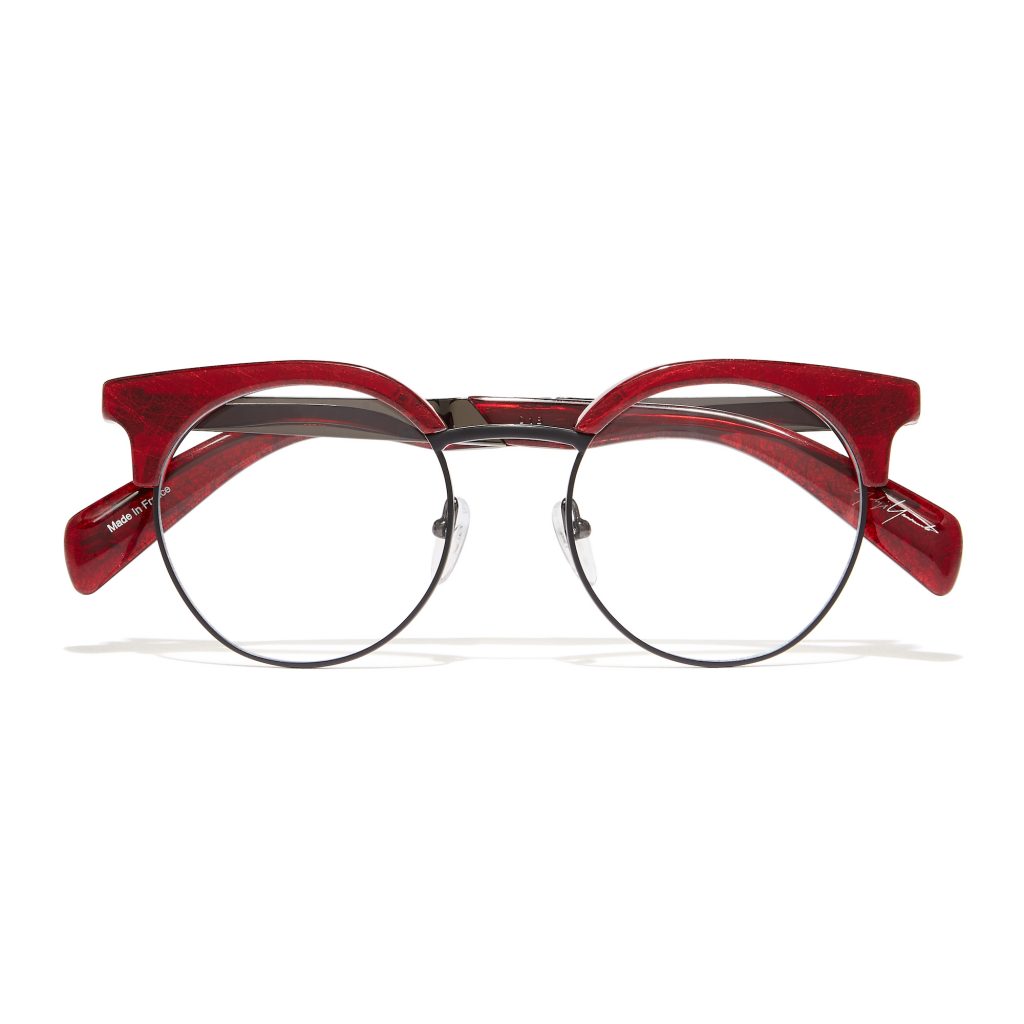 Additional key styles of the collection include YY1027 with its step cutaway across the bridge which gives a sense of depth to the frame and is enhanced by linear graphic 3D acetate, and YY1028, which captures the brand's essence as deep, bold eyeshapes are finished in delicate white marbled acetate, featuring the extruded "Y" temple.