"Anderne stands for "Another Moderne". To remind people of utilizing our imaginations to embrace the energy and optimism of the future, Anderne, an eyewear brand designed and produced in Germany was official launched in 2013. Moderne is known as an eclectic style that combines Traditionalism and Modernism and often characterized by rich colors, bold geometric shapes, and lavish ornamentation. Anderne, standing for "Another Moderne", aims to celebrate a modern approach to traditional forms and create the eyewear that can reinterpret our look and energized our life.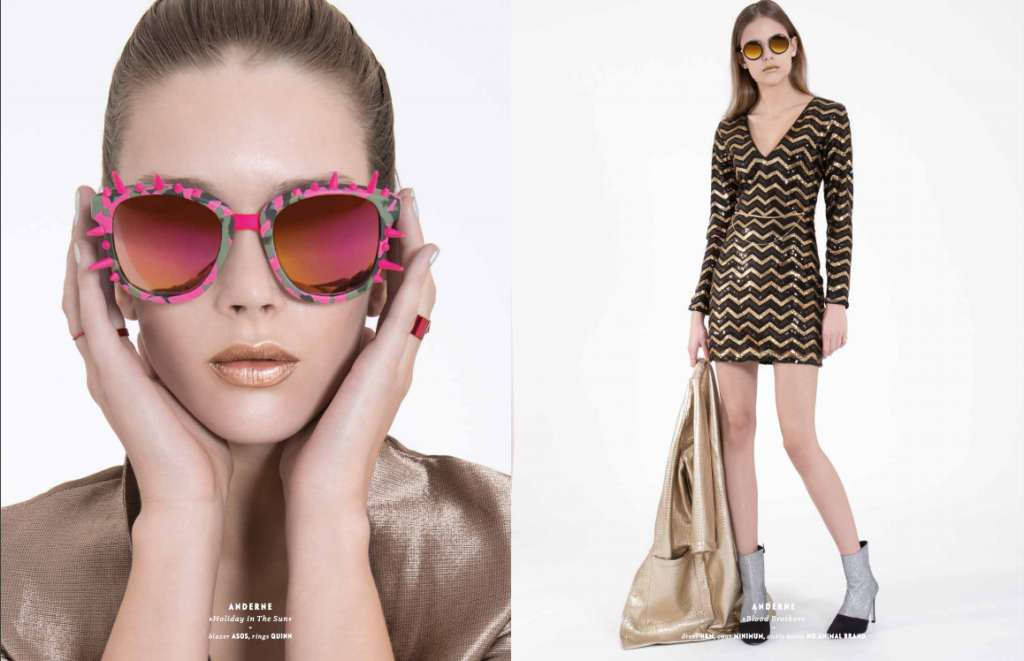 Anderne eyewear is designed with details and delicacy at heart. The full collection attempts to unfold the legends of punk rock.
Specially designed with metal stud details and unstoppable shocking colours, each pair of sunglasses is named after a punk rock hit, such as Holiday Business by Misfits. Made of acetate, paired with mirror and matte lenses , the SUN collection carries a spot-on punk attitude , a non- conformist and a rockstar look for punk rock fashion lovers.