Since launching eyewear in 2005, Karen Walker's sunglasses have become among the most recognizable on the market. They're a favorite among both celebrities and street style stars, are sold in over 30 countries (with big-name accounts like Barneys, Harvey Nichols and Net-a-Porter) and brought in an estimated $35 million in 2014. But unlike many eyewear brands with this level of success and recognizability, Walker's frames have no official "logo," nor do they bare her name at the temple. Instead, they have a subtle arrow motif; and if you hadn't noticed it, you surely will upon seeing her latest campaign, in which the arrow takes center stage, shooting through model Eilika Meckbach's head.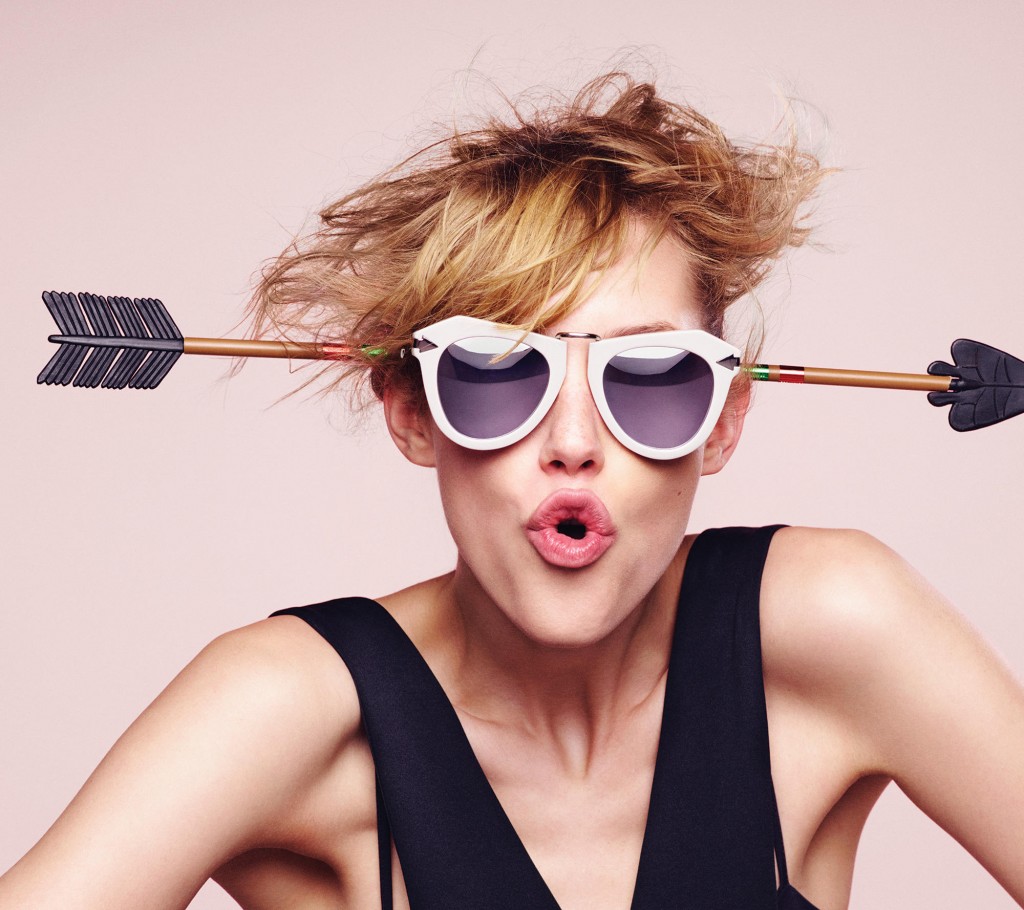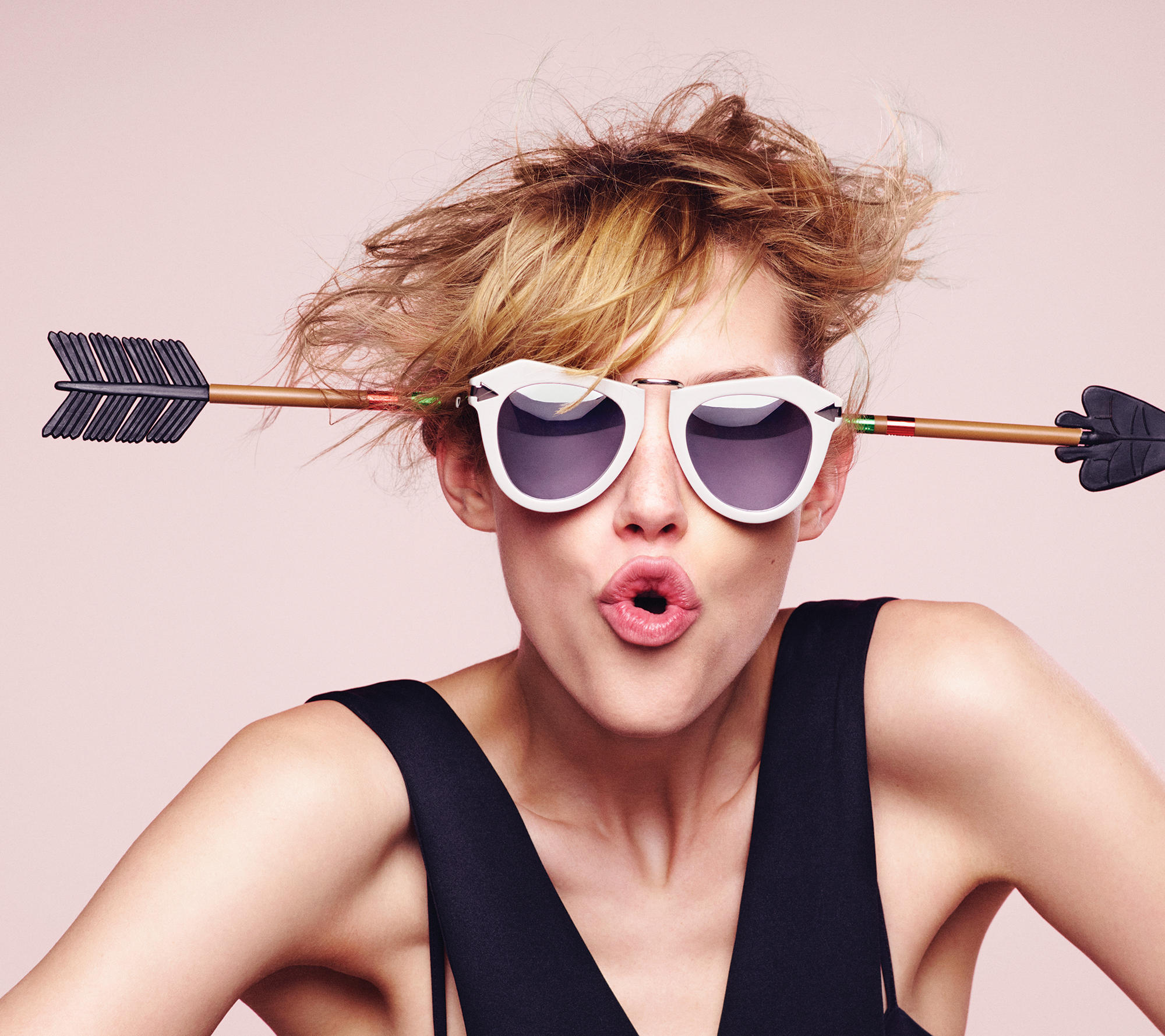 While the images — created with "$2 plastic arrows" according to Walker — certainly make a statement, they're pretty traditional compared to some of her previous campaigns, which have featured Instagram-famous dog Toast, a 90-year-old woman and Kenyan artisans as models.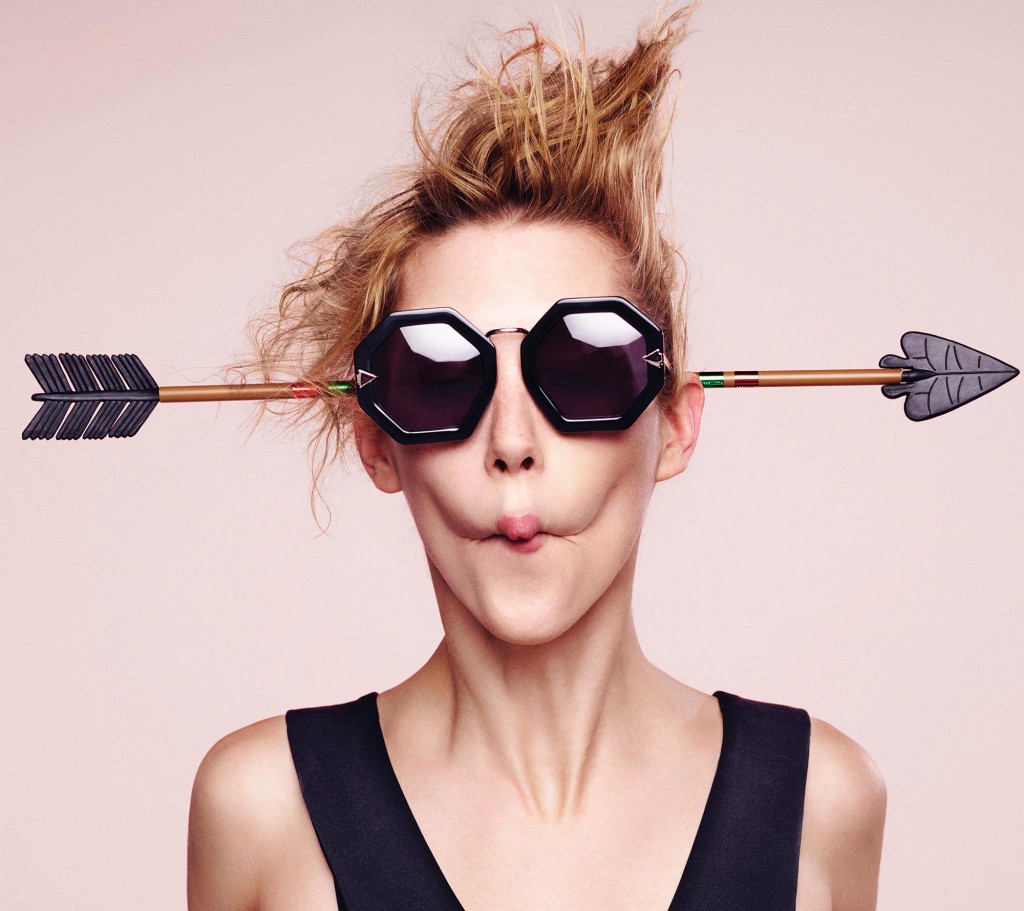 As Walker explained to us over the phone from Auckland, New Zealand (where she and her brand are based), her campaigns, like the sunglasses themselves, have been reactions against what was already out there, born out of a desire to do something different. Read on for our interview to find out where the arrow motif came from, why it's important to have a brand signature and her thoughts on the evolution of runway shows.
Where did the arrow motif come from in the first place?
The arrow first appeared in our work in 2002 in a collection that we showed in London. I think it captured that collection, but I think more than that it captured something about the mood of the brand, which is kind of a fearlessness and an optimism and an energy that has always been the basis from which our brand has grown. We've never done branding on the temple of our sunglasses; it was one of the things we reacted against when we started doing eyewear and the arrow was kind of a nice way in coding the brand.
Do you think it's important to have a signature element like that from a branding perspective?
I think it's important to have a style and a handwriting… I think the product really has to speak on its own. I always think that you've got a brand when you don't need to show any sort of logo or a name or branding for people to recognize who it's by. You can recognize a piece of [our] eyewear from across the road and you don't need to see the name. You don't even need to see thearrow; you can just tell from the shape, the flatness, the boldness, the color.
You've had some unconventional, headline-making campaigns in the past due to casting: Toast the dog, the Advanced Style ladies,Kenyan artisans. What's your strategy behind this? Do you hope it will bring more attention to your brand?
Most campaigns when we first started were presented on a slightly sweaty-looking girl lying on a beach or a boat. We kind of found it boring and thought there would be a more interesting way to present a product. [For us] it was never going to be a girl lying on a boat — it was going to be a broom, a balloon, a child, a 90-year-old lady, a vampire, a toothless dog… or in this case, a girl with an arrow shooting through the head.
I think that the way fashion weeks and runway shows fit into the whole machine, the whole picture, is very different now than what it was 10 years ago and I think that will only continue to change. We've probably only just seen the tip of the iceberg.
Will you still be gifting sunglasses to the first couple of rows at your show?
Usually it's the front two rows and whoever has no dignity and wants to jump forward and just steal them. I think we are this time, it all comes down to what stock we've got, really.
Do you still get excited when you see your sunglasses on a celebrity or street style star?
I do get excited when it's on the right celebrity, but I also get excited when I see some girl on the street who's probably had to save up for months to buy them for herself and is really proud of them. It might not get quite as many Instagram likes, but when you're having to spend real money and you're a real person, sometimes it means more.
Source: Fashionista