As eyewear enthusiasts, we have gathered a list of must see brands and designs for Silmo Paris 2016. Silmo Paris is one of the largest eyewear trade shows in the world, every year thousands of eyewear brands showcase their latest collections and designs here. We sussed out the best booths from avante-garde to the classic vintage styles and here is the complete list you'll need!
Ahlem
Ahlem Manai-Platt, a Paris native living in Los Angeles, has a long-standing fascination with the relationship between beauty, functionality and design. The culmination of her passions has resulted in the development of Ahlem Eyewear. Her debut collection consists of five designs, each capturing the essence of a particular Parisian neighbourhood.
Sourcing rare vintage materials from France and the finest contemporary materials from Italy, Ahlem Eyewear is manufactured exclusively in Jura France. Ahlem's passion for detail extends to the exquisite design of the cases, which, this season, includes a print by acclaimed Belgian designer Glenn Martens.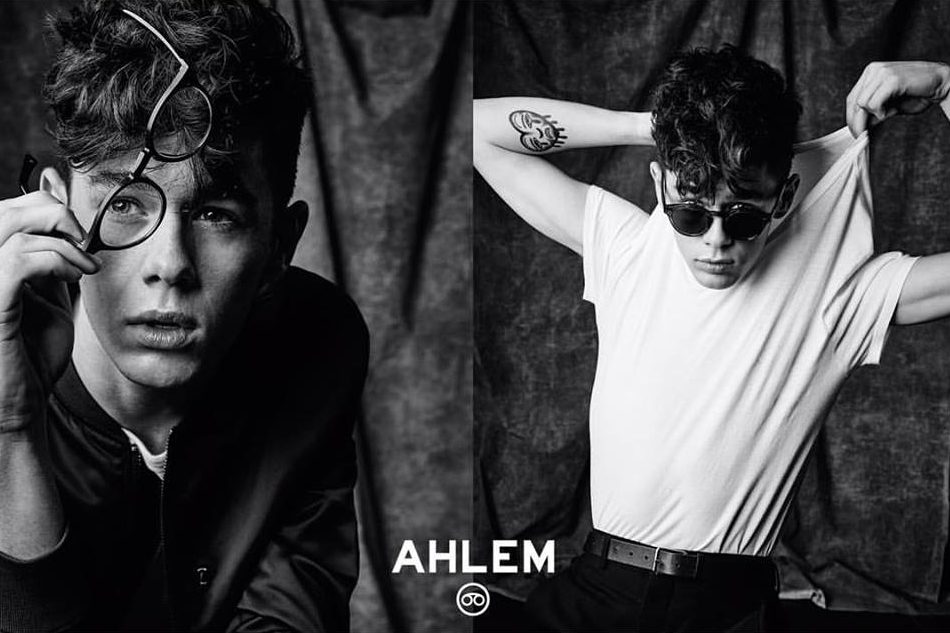 Website: www.ahlemeyewear.com
Silmo Stand: 5 G 116 
Alfred Kerbs
Alfred Kerbs was born in Barcelona and now he is planning to conquer the world. Alfred Kerbs is an aesthete. His sunglasses are the ultimate symbol of style and distinction. Alfred Kerbs is a perfectionist. Alternative designs, a studied range of colors and top-quality materials. His creations are objects of seduction. Alfred Kerbs is not an easy man to find. His admirers will only find him in the most select places. Laid-back elegance is the essence of what makes us Alfred Kerbs.
Handmade in Italy.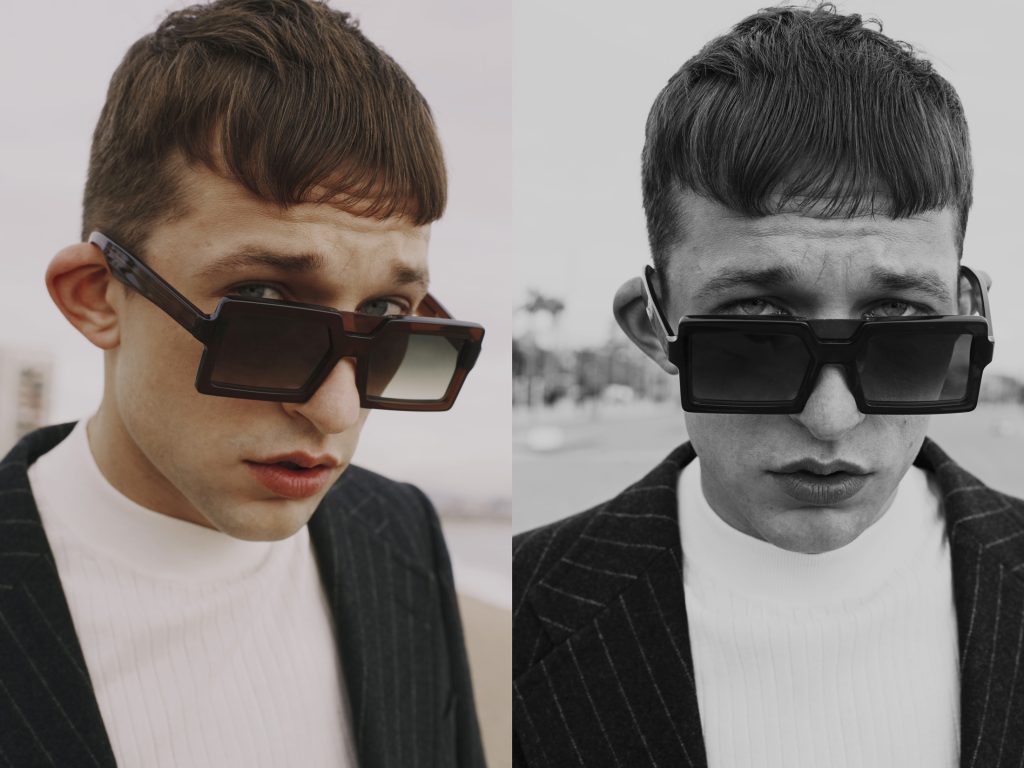 Website: www.alfredkerbs.com
Silmo Stand: 5 B 138
Bobbys Sing Standards
"Bobby Sings Standard," is the brand which aims to showcase the high quality of Japanese technique.
It includes the unique style of the around 1970's in the "Vintage frame".
The glasses promise to give you the perfect fit while you play with fashion.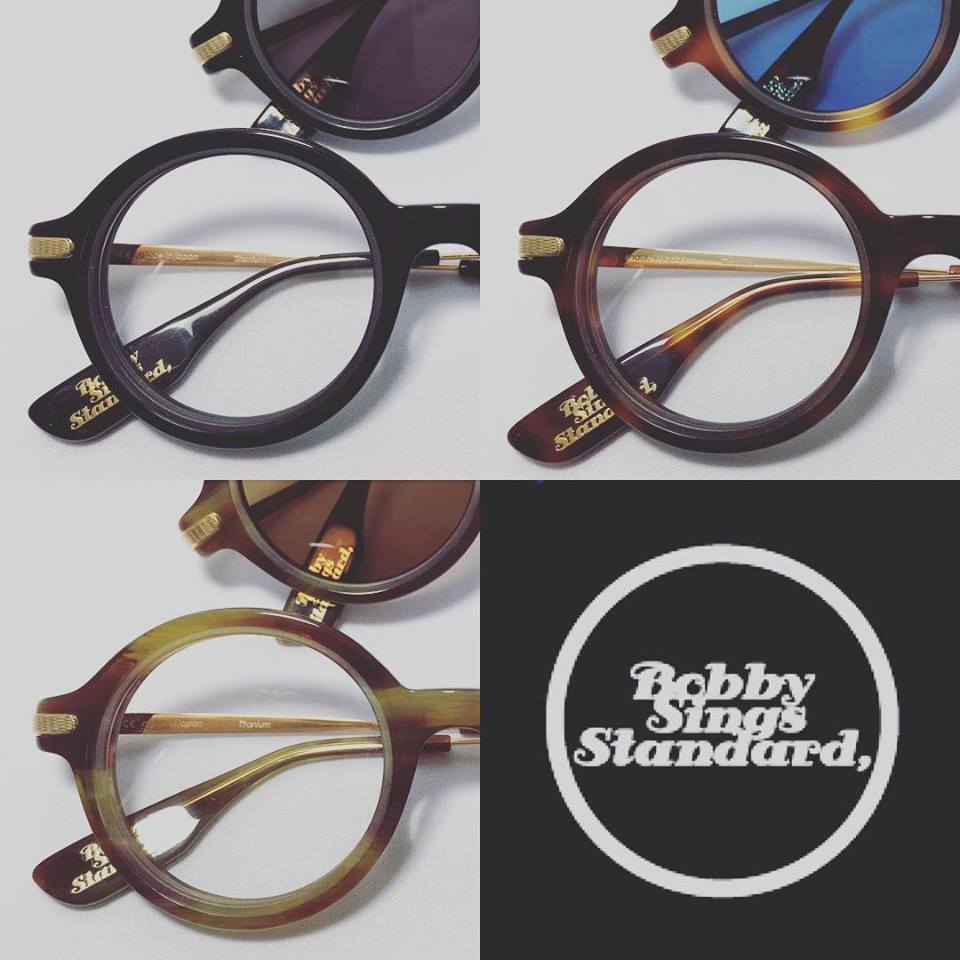 Website: bobbyss.tokyo
Silmo Stand: 5 D 151
Anna Karin Karlsson
Anna-Karin Karlsson was thrown into the highest end of eyewear fashion at 19 when she started to work in the oldest and one of the most renowned opticians in London. The tradition of bespoke services in and around Saville Row extended into the Old Bond Street practise where Karlsson learnt the next to extinct trade of creating made to measure spectacle frames.She developed a deep understanding of the artisanal work and its' panache and soon she dispensed and designed eyewear for Sultans, Princesses, Kings, Dukes and mere Fashionistas.
Setting fashion for the fashion forward and learning from the best, Karlsson became a part of the fashion scene around Mayfair and flourished alongside the likes of the McQueen's and Formichetti's and learned the trick of their trades.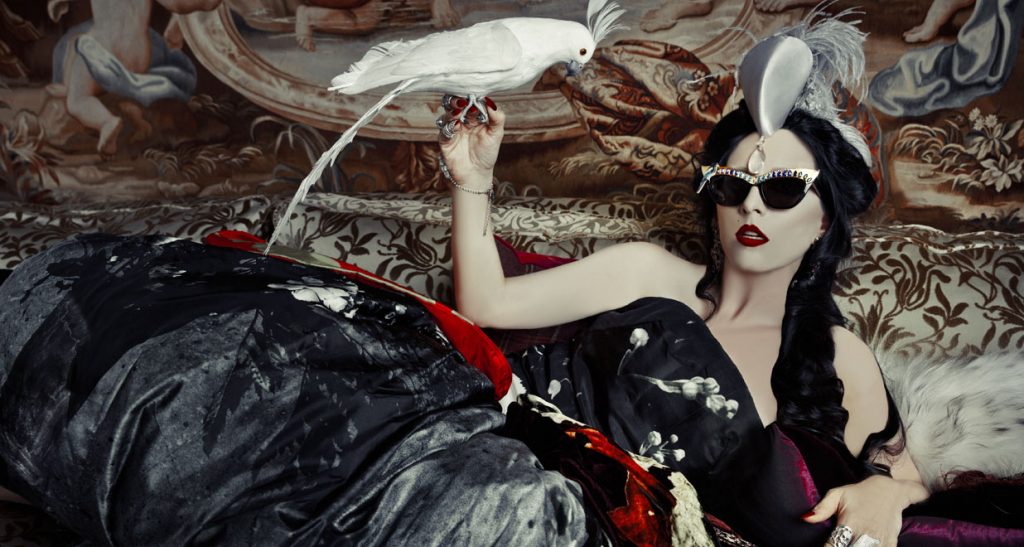 Website: www.annakarinkarlsson.com
Silmo Stand: 5 P 126
BAARS Eyewear
BAARS EYEWEAR is a French eyewear brand. It started with two friends, a Designer and electronic music Artist from Paris & an Optician from Annecy. It is a reflection of two personalities and two complementary worlds. It is a bridge between cultural emulation of a Capital city, and the tranquility of a lakeside life.
Facing the contemporary complexity, hyperactivity and overconsumption, BAARS embodies simplicity and sobriety. The timeless and contemporary design of the BAARS glasses is inspired by the classic functionalism that transcends time, unlike planned obsolescence. Influenced by chic street-wear culture, BAARS world stood at the crossroads of Scandinavian lifestyle, Californian spirit and French traditional manufacturing. BAARS aims to provide glasses with high added value based on technical innovation, timeless classic style and respect for traditions. Guillaume, the designer, was inspired by Dieter Rams' "Less is more" approach: pure, robust and simple lines.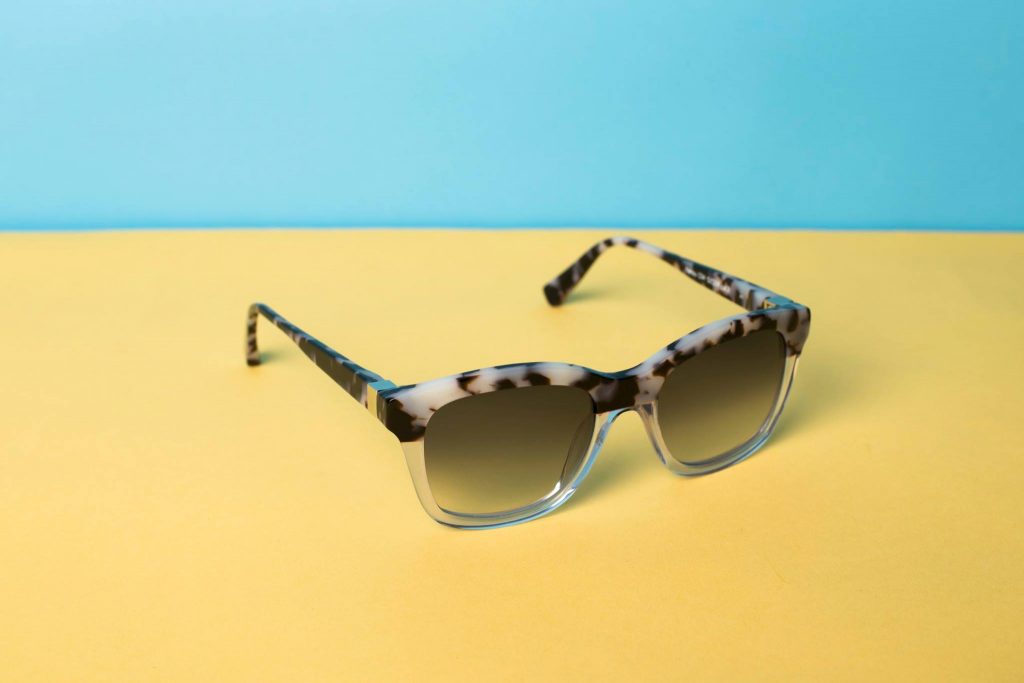 Website: www.baars-eyewear.com
Silmo Stand: 5 J 135
Blake Kuwahara
Blake Kuwahara is the founder and creative director of FOCUS GROUP WEST(FGW), the Los Angeles-based, multi-disciplinary boutique design firm that takes a comprehensive approach to branding and designing for eyewear and fashion companies. Kuwahara launched his exclusive eponymous range of sunglasses and optical frames in Fall 2014.
Kuwahara's bold experimentation and innovation have gained him a following in the fashion media and has been profiled in Vogue, ELLE,Bazaar, GQ, In Style, and Esquire and has been seen on E!, Access Hollywood, MTV, and CNN. Buzzmagazine voted Kuwahara one of the "100 Coolest People in Los Angeles" and Detour magazine called him, "a gifted talent, blessed with savvy and unmistakable sense of style."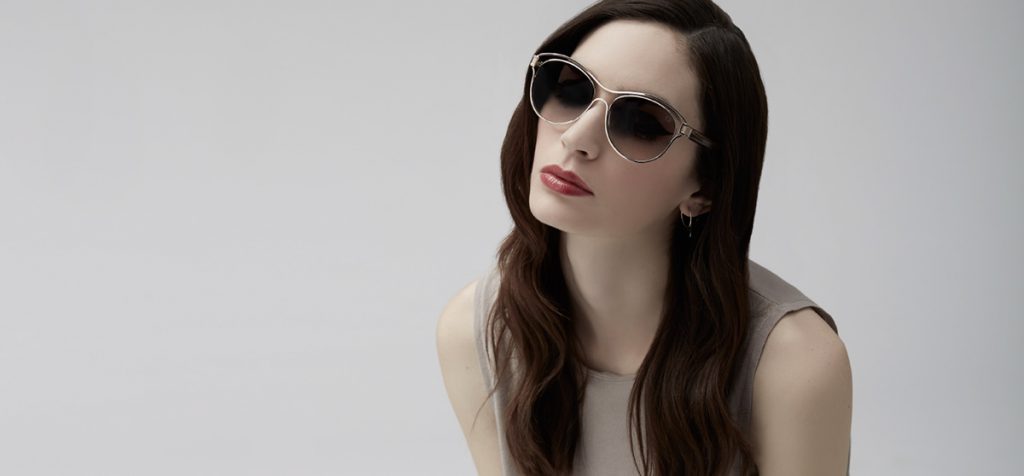 Website: www.blakekuwahara.com
Silmo Stand: 5 E 085
Cazal Eyewear
CAZAL Eyewear is the life's work and Design legacy of a man who basically defined eyewear design from the 80s on: Cari Zalloni – the former Chief Designer and eponym of CAZAL. It is down to his talent and passion for eyewear that today CAZAL is a successful eyewear brand loved by wearers of glasses the world over.
CAZAL Design does not follow the mainstream, instead it always finds new ways. The result: original eyewear models with a high recognition value. Often striking and always unusual! Whether for men or women: CAZAL eyewear is stylishly composed and beguile with its very own character, statement frames and sunglasses designed for people for whom individuality and extravagance are part of their life. Yet CAZAL defines style not just in design: the use of first-class materials like pure titanium or gold and the lavish processing of them guarantee the highest quality. On top of that there is the precision workmanship and numerous quality checks: in this way each of the up to 50 components of a pair of CAZAL glasses is subject to very close scrutiny. The nearly 70 processes CAZAL Eyewear undergoes are constantly monitored by our experts. Each and every precious designer frame demonstrates the loving attention to detail with which Cari Zalloni worked and his international design team still works today.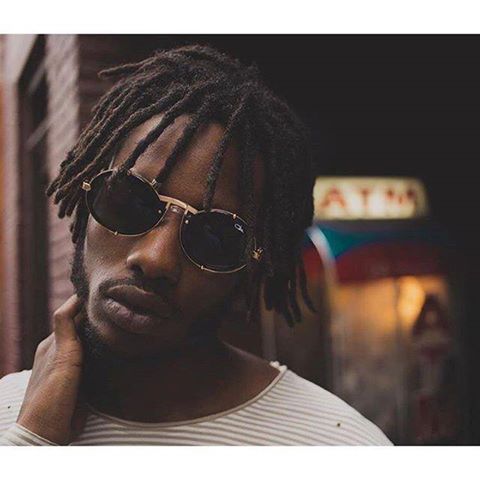 Website: www.cazal-eyewear.com
Silmo Stand: 5 J 060
Cutler & Gross
British luxury eyewear brand Cutler and Gross, founded in 1969, creates sunglasses and optical frames with signature creativity and an excellent quality. Since its establishment in fashion's halcyon days, Cutler and Gross has been synonymous with quintessential British style, creativity and craftsmanship. The brand produces the highest quality frames, now made in Italy. A perfect blend of handcrafted heritage and bold design.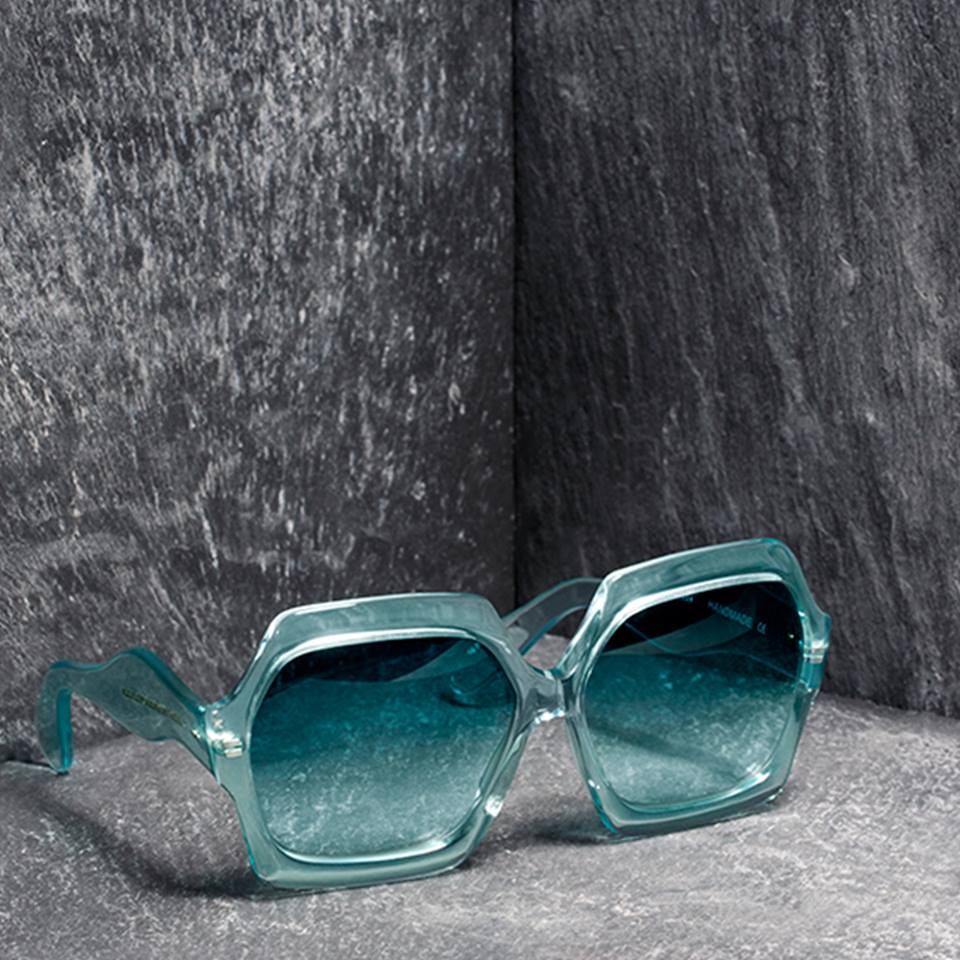 Website: www.cutlerandgross.com
Silmo Stand: 5 L 115
Deseye
Our factory is structured on the model of a creative workshop where they hybridise skills and inventiveness of an established team. The philosophy is based on the evocative power the color, the joy of living and the diversity of the world. We read in the faces of those who wear our glasses curiosity, spontaneity and vitality from which they were born!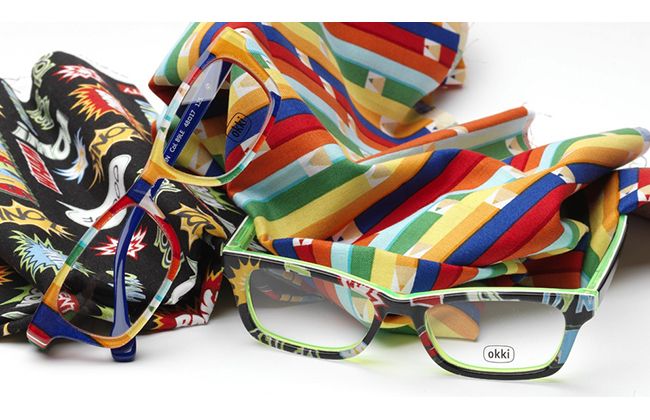 Website: www.okkifactory.it
Silmo Stand: 5 S 040
DokoMotto
It all started in 2011 when Florian found, in a lovely little street of Le Cannet, the space where he could set up is workshop. A quiet but pretty place, a spot where he created his first items, a little shop in which the chrysalis soon turned into a butterfly and where DokoMotto emerged, the brand created for his freshly made collection. Surprising shapes glasses with audacious colours, rare pieces that give style to the ones who are wearing them. Actually, this craftsman is an artist.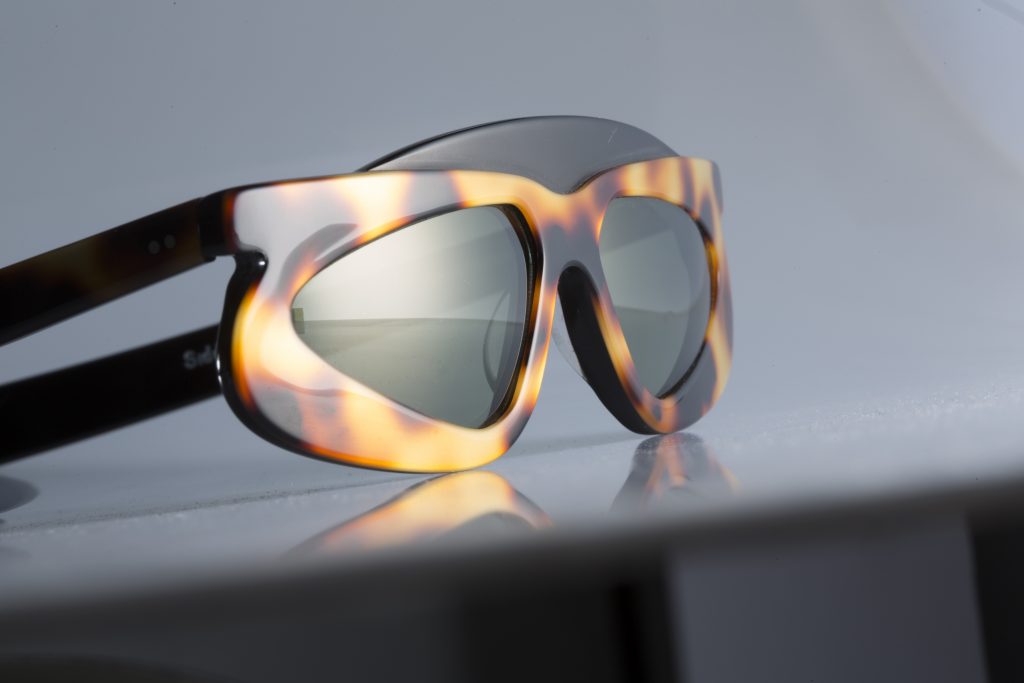 Website: www.dokomotto.com
Silmo Stand: 5 S 070
Enlite
ENΛΙΤΕ is an independent designer eyewear brand based in Athens, Greece, specialized in lightweight sunglasses made of an advanced, patented wooden composite frame (SUPERNATURAL).
ΕΝΛΙΤΕ came into existence in 2015: a second generation of wooden frames, enhanced wooden eyewear solving all of the first generation's issues.
Supernatural allows to be processed in the same way as plastic, though retaining its biodegradable, resistant and superior quality characteristics.
Right from scratch, production process boundaries were pushed, by operating advanced robotics with a complete A-Z in-house production.  ΕΝΛΙΤΕ partners exclusively with ZEISS high-definition lenses, certified by the engraved Z logo on every pair manufactured.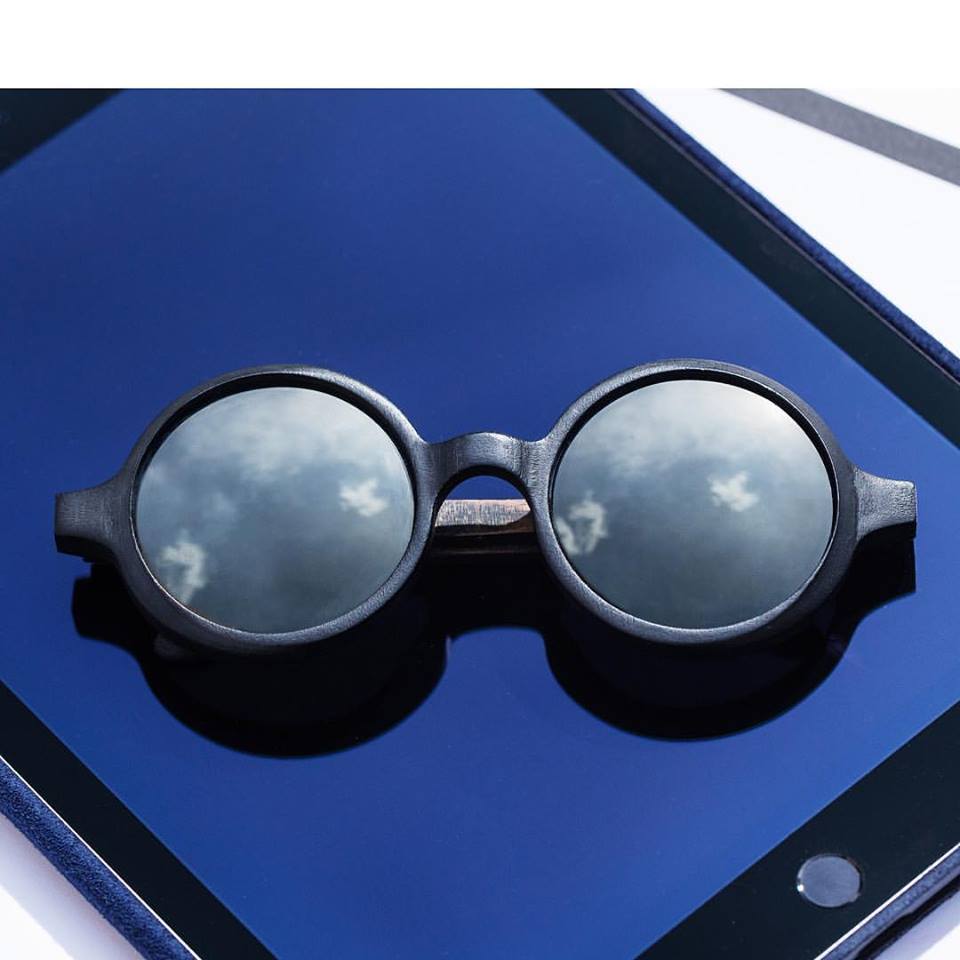 Website: www.enlitevision.com
Silmo Stand:5 A 107
Bathing Ape Eyewear
A Bathing Ape also called Bape is a Japanese clothing company that specializes in urban street wear. It originated out of the Harajuku area of Shibuya in Tokyo and is one of the very first Japanese street wear brands to start in the early 1990s, also a pioneer. Bape's logo and themes come from the original Planet of the Apes movies. Bape is known for its shrewd marketing, particularly the use of very limited production runs in order to stoke demand for its product. A Bathing Ape also produces limited-edition hip-hop-themed vinyl figures.
Website: www.eyeteam.net
Silmo Stand: 5 B 095
FAK by FAK
FAKBYFAK is a new name of FAKOSHIMA eyewear brand established in 2013 in Moscow. Behind the backdrop of the brand rebirth was strong, extraordinary, vital and fundamental desire to keep breaking the cliches, stereotypes and borders that rule the world in general and the current fashion industry specifically. Unfortunately that was not able being in a trap of concept of the old brand and it's name. From the very beginning we eager to represent vivid visual stories, create new aesthetic codes and meanings – everything that makes the product special, establishes a relationship with the owner.
We wanted to embrace people's desire to be visual, to buy a design, not a logo. It's became obvious to expand the boundaries of the old name to keep staying foolish and edgy, declare independence, the protest against common standards that rule the world and finally we became FAKBYFAK, also underlining ridicules and meaningless "brand by brand" or "brand by name" trademarks and endless marketing tricks that produce crap in people's minds.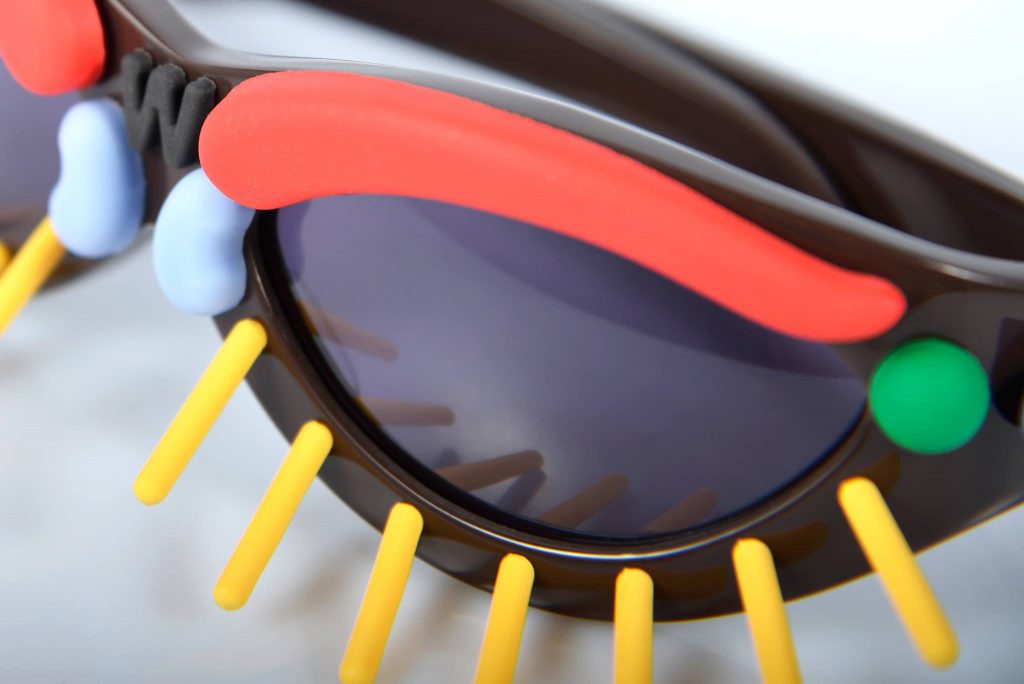 Website: fakbyfak.com
Silmo Stand: 5 A 075
For Art's Sake
Combining visual art with fashion, For Art's Sake is inspired by the endless interpretations of art itself. We believe that your face is like a piece of art, it deserves a unique frame. We aim to encourage people to use their own face as the canvas and the sunglass creations as a medium in which to create a piece of art. Using reflections of modern and contemporary arts, we make bold frames for the fashion-forwards.
Here at For Art's Sake we understand the world doesn't need another pair of ordinary sunglasses. But it always needs another work of art.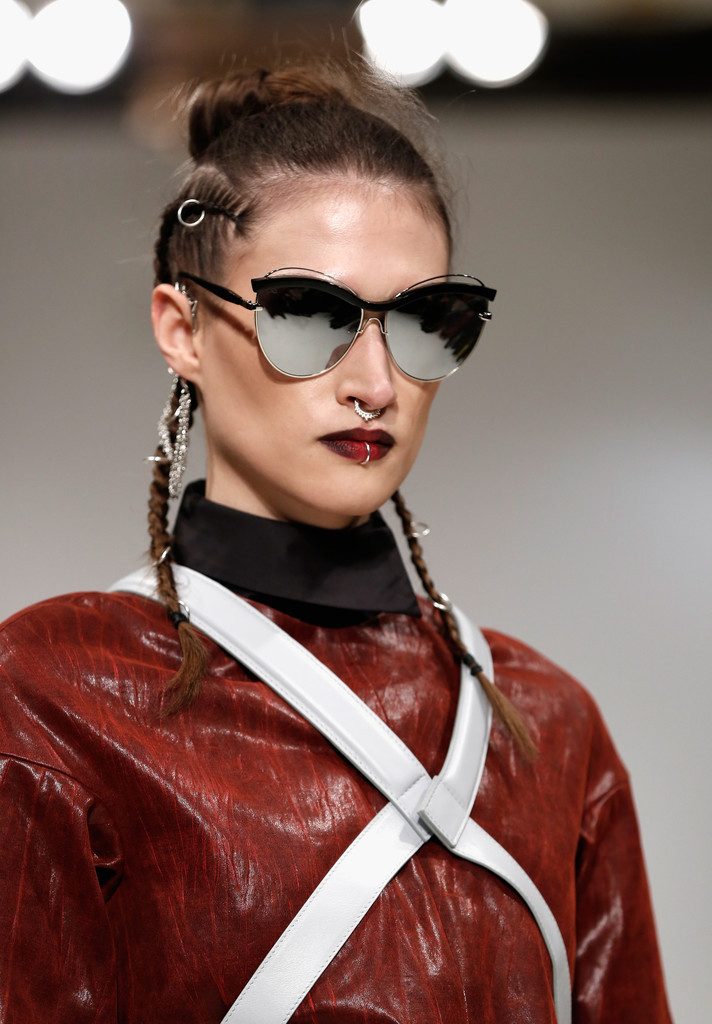 Website: www.fasforartssake.com
Silmo Stand: 5 R 077
Fuster's Eyewear
Fuster's Eyewear was born in Mallorca as the first spanish firm dedicated to the design and manufacture of intelligent sunglasses. The brand name comes from "fuster" which means carpenter in catalan, in honor to the legacy of our ancestry artisans who worked wood in the Balearic Islands, core material of each of our original products.
Fuster's Eyewear it's the materialization of an idea that set sails from the port of tradition in search of new horizons, innovation and originality. A desire to learn about the finest materials such as wood and leather, and to renew them with passion and dedication through the application of new technologies, not only in manufacturing, also in the interactive use between human and glasses. Provide innovation to our product is our biggest goal to give greater value to it.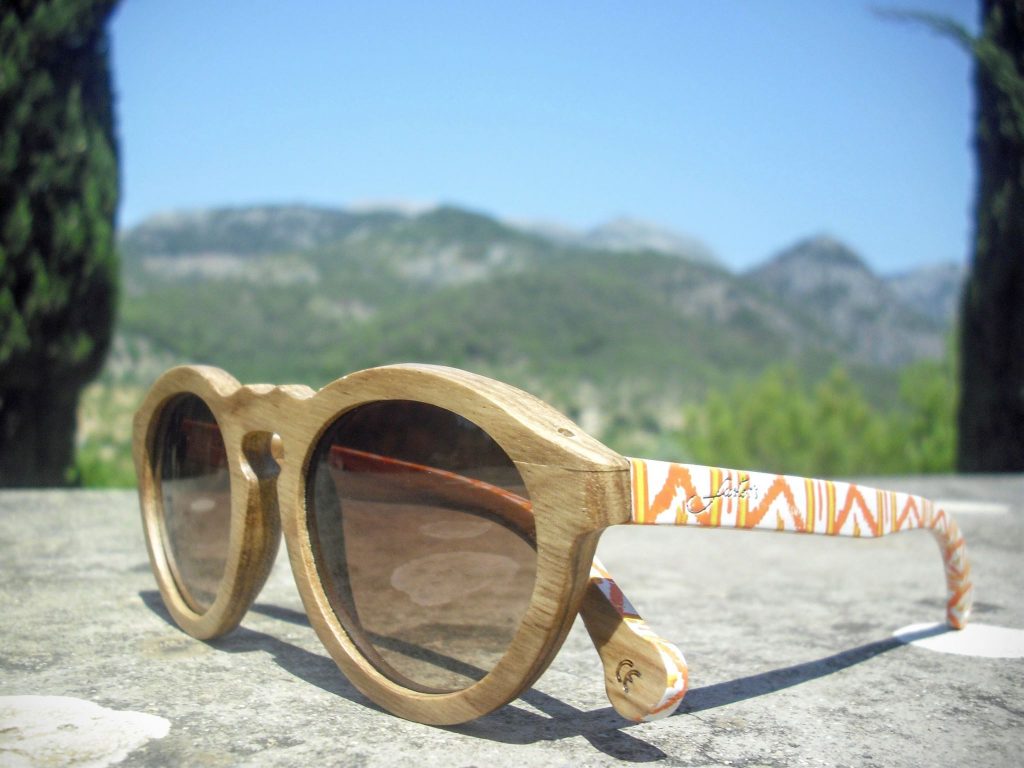 Website: www.fusters.com
Silmo Stand: 5 G 012
GABE Eyewear
GABE designs and manufactures high-quality eyewear made out of horn and wood – combining unique shapes with new technologies. Four longtime friends sharing their love for exceptional products and unique style built their atelier on the premises of an old closed down factory in 2015. Dedication to high-quality wooden glasses, handcrafted of natural materials only, and extraordinary designs make for an incomparable consumer experience.
All glasses are 100 % metal-free and equipped with the screw less horn hinge "Snap-Joint" – an incomparable innovation in the industry and signature feature at the same time. It is maintenance-free, locks in place and enables the customer to change the temples within seconds.
The design of Gabe Eyewear's spectacle frames is bold, unconventional, with a touch of nostalgia – for characters that want to celebrate their individual style.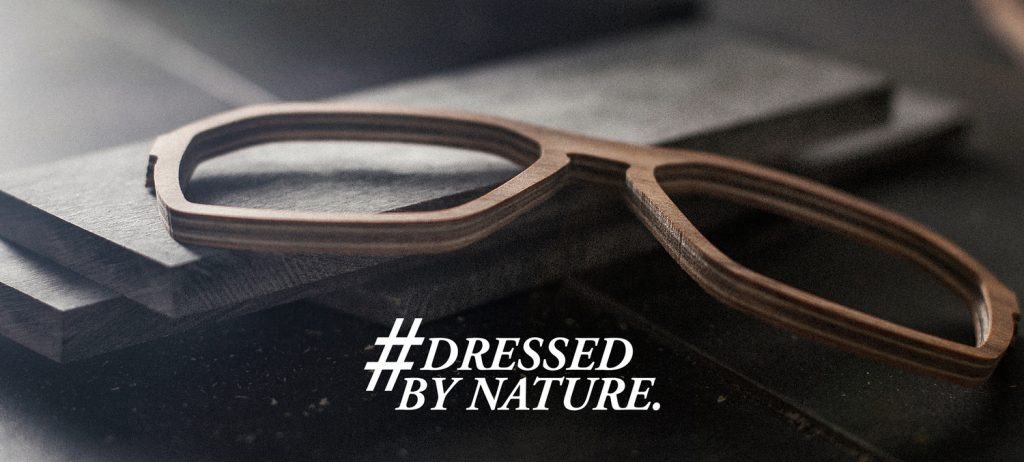 Website: www.gabe-eyewear.com
Silmo Stand: 5 F 047
GAMINE
Founded in new york city in 2015, Gamine introduces the unique designer prét-à-couture eyewear. Hand made in Italy using top graded mazzucchelli 1849 acetate + Carl Zeiss vision sunlens.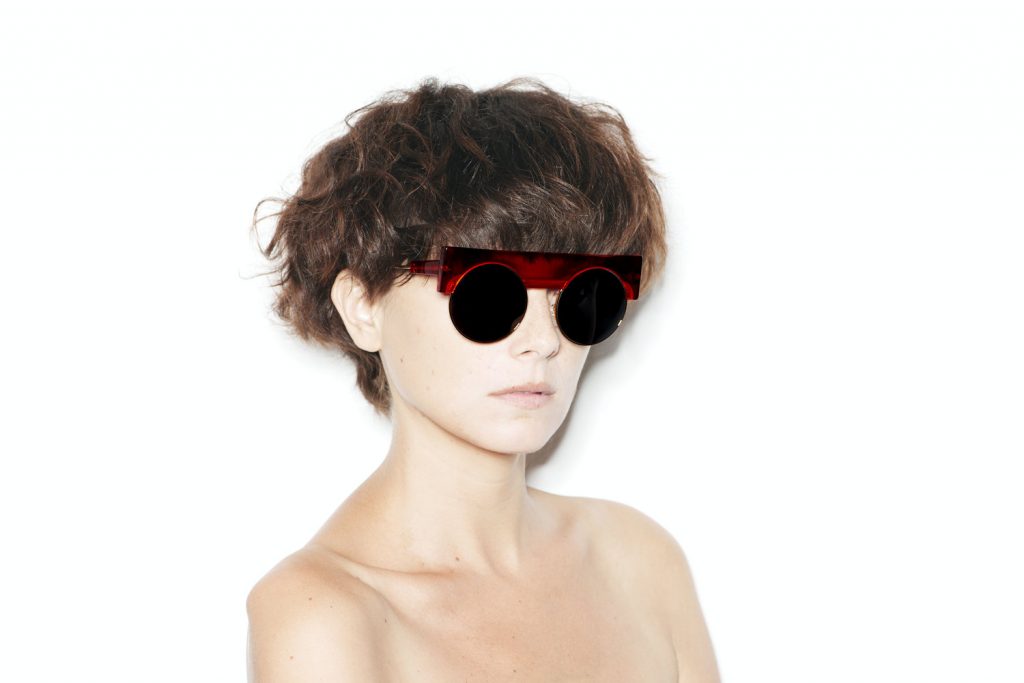 Website: www.gamine.nyc
Silmo Stand: 5 P 092
Gigi Barcelona
GIGI Barcelona is an independent brand of eyewear, with one of the most avant-garde and trendsetting collections of the moment in the international market. With a very own vintage style, inspired in the universe of art, cinema, and music of the past decades; our design team in Barcelona creates the sun and sight collections with the distinctive hallmark of the brand.
Timeless, modern spectacles and sunglasses for the men and women of today, strong, stylish and with character.  Quality is the most important commitment of the brand. We take care of every detail in the development and production of our eyewear models, creating unique pieces of handicraft.
Frames and sunglasses, made with the upper-level standards of quality, and produced with the top Italian materials.

Website: www.gigibarcelona.es
Silmo Stand: 5 F 028
Grey Ant
The Grey Ant Aesthetic Is Informed By The Brand's Direct And Uncommon Approach Where Quality And Individuality Are Paramount. Traditional Eyewear Designs Are Reinterpreted And Transformed Into New Found Classics For The Modern Everyday Hero.
Now Hand Made In Italy And Japan Produced In Limited Quantities.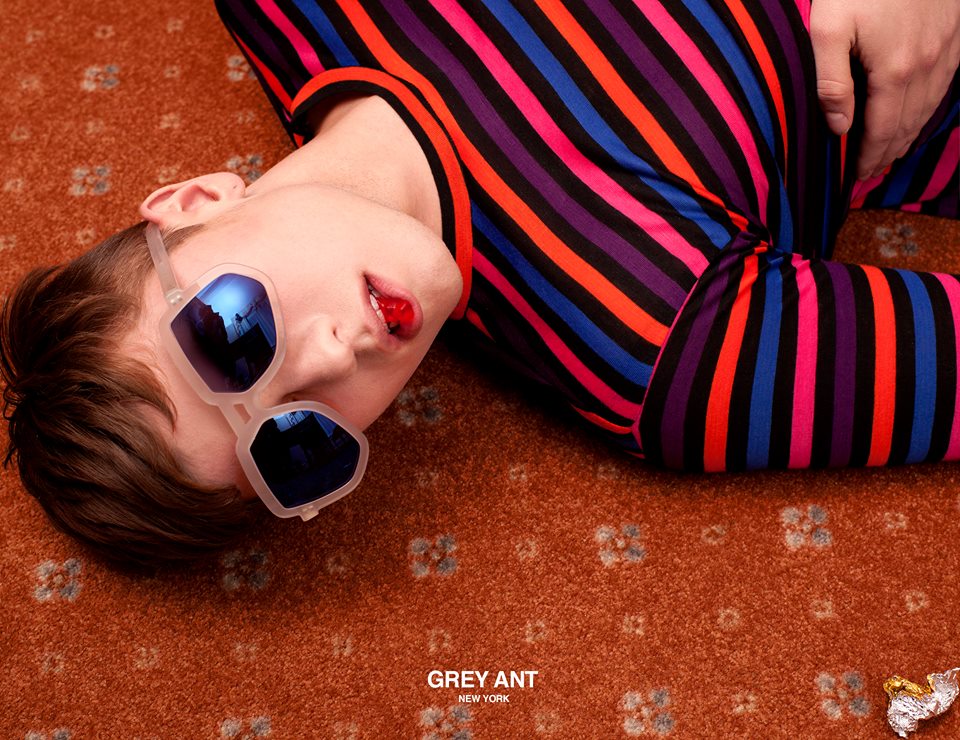 Website: www.greyant.com
Silmo Stand: 5 B 085
Henau
Henau believes in design that combines contemporary with timeless. An unconventional view of fashion integrating craftsmanship and imagination.
Today, Henau Eyewear is the organic and logical sequel to what Henau has always represented. Although it is always with the distinctive, recognizable stamp that Delagrange gives to every design.
Timeless heritage blends as it did in the past with Delagrange's distinctive view of design. Henau stands for design that combines the present with the timeless. An unconventional view of fashion integrating craftsmanship and imagination.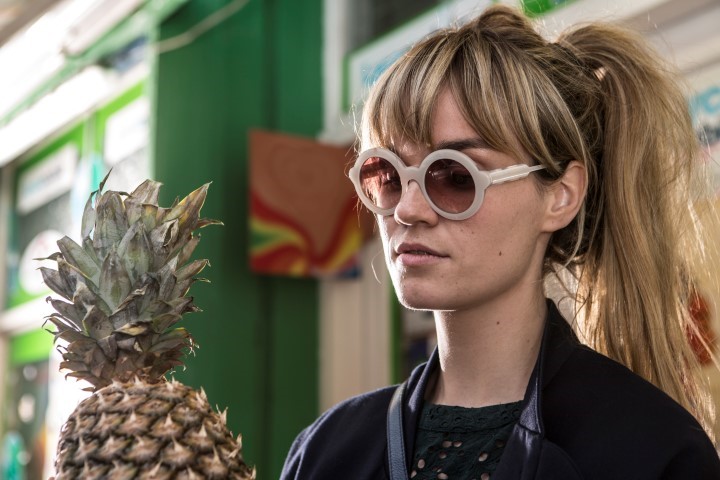 Website: http://www.henau-eyewear.com/
Silmo Stand: 5 K 059
Jacques Marie Mage
Jacques Marie Mage is a maker of rare, collectible spectacles that combine historical motifs with precious materials, innovative production methods, and ethical business practices.
Over the last two decades, Jerome Jacques Marie Mage has been quietly shaping the direction of action sports and luxury product design. Moving to Los Angeles at the age of 20, the French-born designer opened his studio in 2001, and presently works with a varied and loyal clientele. Known for his keen eye and sartorial flair, Mage's latest venture, Jacques Marie Mage (J.M.M.), is a small-batch, limited-edition eyewear collection that reflects the designer's matured vision and refined aesthetic vocabulary, one that boldly reconfigures influences ranging from Art Deco to American Folk to La Belle Époque.

Website: www.jacquesmariemage.com
Silmo Stand: 5 H 033
Karmoie
We can all picture it. It is like not finding your glasses. Every day. Turning daily tasks into unnecessary struggles. Making it difficult to thread a needle, or to fix your bike. Making it harder to interact, learn and work. This is the harsh reality in large parts of the developing world. Their lack of refractive correction not only impairs daily life, but potentially spirals into severe consequences for the individual, family and society. Loss of educational chances, missed job opportunities, reduced social interaction. Eyesight problems affect us all in the same way, regardless of age, gender or ethnic group. In large parts of the developing world the lack of optometrists is immense, keeping the glasses people need even further out of reach.
This is where the story of Karmoie begins. An eyewear brand and a Buy One Give One Company born from the desire to combine the world of fashion with a meaningful and life-altering contribution. For every pair of Karmoie Sunglasses sold, a pair of corrective glasses is given to a person in need. The name Karmoie is drawn from the Sanskrit word karma meaning "action" or "deed" and the French word joie or "joy". To us, Karmoie is the joy of doing good for others. It represents the feeling we wish our customers to experience from Karmoie, as well as the feeling we get from working with Karmoie. It is about giving someone the same abilities we take for granted. It is about empowerment and potential. It is about believing that a little goes a long way, and even further.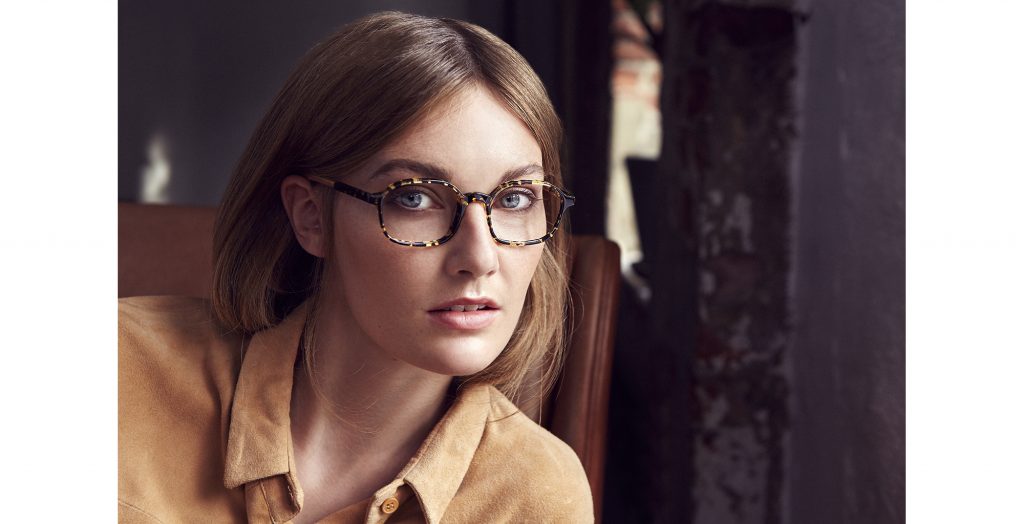 Website: www.karmoie.com
Silmo Stand: 5 C 139
Kunoqvist
KunoQvist was born out of a passion for eyewear and a desire to be different. Our aim has never been to create a brand for everyone. Since our first collection launched in 2005, we have consistently worked with a classic Scandinavian design and combined it with exciting details and deliberately chosen colours.
KunoQvist creates frames with colour. And with each new collection comes a new colour scheme. That's why our colour palette changes with time.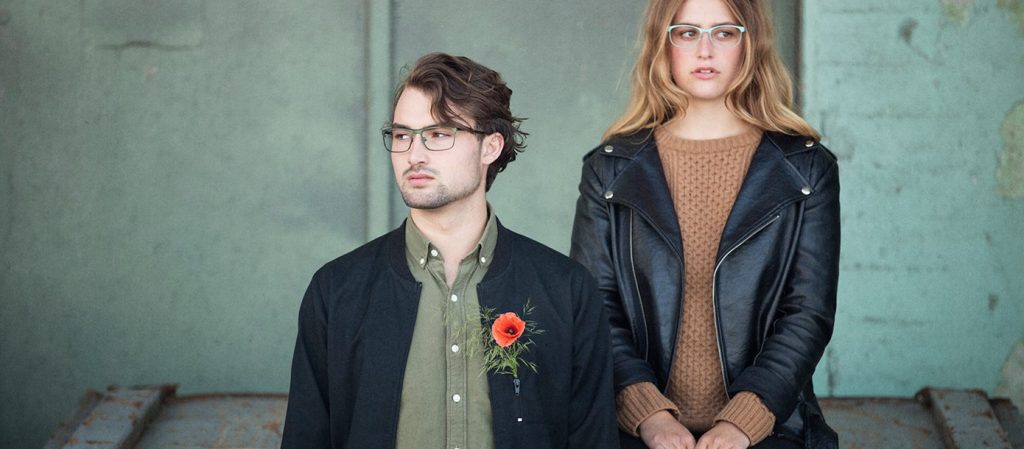 Website: www.kunoqvist.com
Silmo Stand: 5 M 098
KYME
The brand Kyme, that comes from the Greek word Kyme, wave, suggesting the idea of energy and movement, was effectively born in March 2013, in Altamura (Puglia), quickly becoming a brand specialized in the design and in the production of high quality sunglasses, with the mission to restyle the evergreen sunglasses models in a more modern and fashionable way.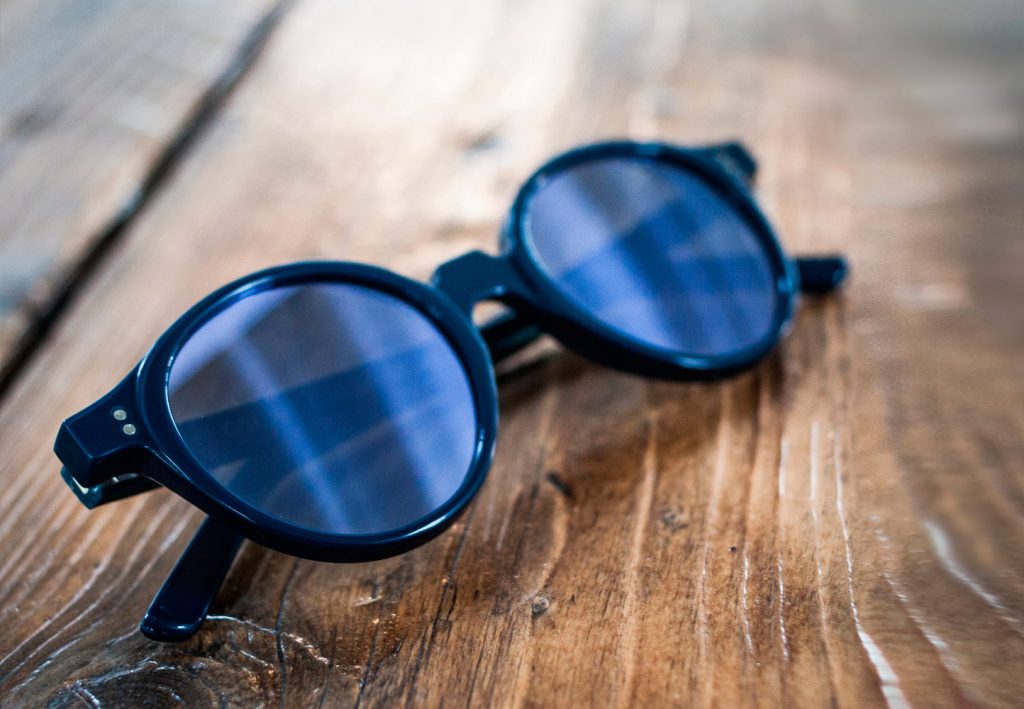 Website: www.kymesunglasses.com
Silmo Stand: 5 M 130
LA Eyeworks 
Established in Los Angeles in 1979, l.a.Eyeworks makes imaginative and uniquely crafted frames that change the way people think about eyewear. Designed by Barbara McReynolds and Gai Gherardi, l.a.Eyeworks' award-winning glasses are known for their bold shapes, imaginative handling of materials, and expressive use of color. In addition to groundbreaking ideas for glasses, l.a.Eyeworks' pursuit of "uncensored visions" has redefined perceptions with explosive marketing concepts, including a signature advertising campaign anchored by the celebrated tagline:
"A face is like a work of art. It deserves a great frame."
The black and white ads, shot by photographer Greg Gorman, have featured more than 200 extraordinary faces wearing l.a.Eyeworks glasses, including Jodie Foster, Andy Warhol, Grace Jones and Frank Zappa. Known to frame lovers worldwide, the outrageous, expressive lexicon of l.a.Eyeworks has infiltrated the pop culture landscape

Website: www.laeyeworks.com
Silmo Stand: 5 C 090
Eyepetizer
Eyepetizer is a way of being.
It's a precise moment of sharing, a flow of positive energy.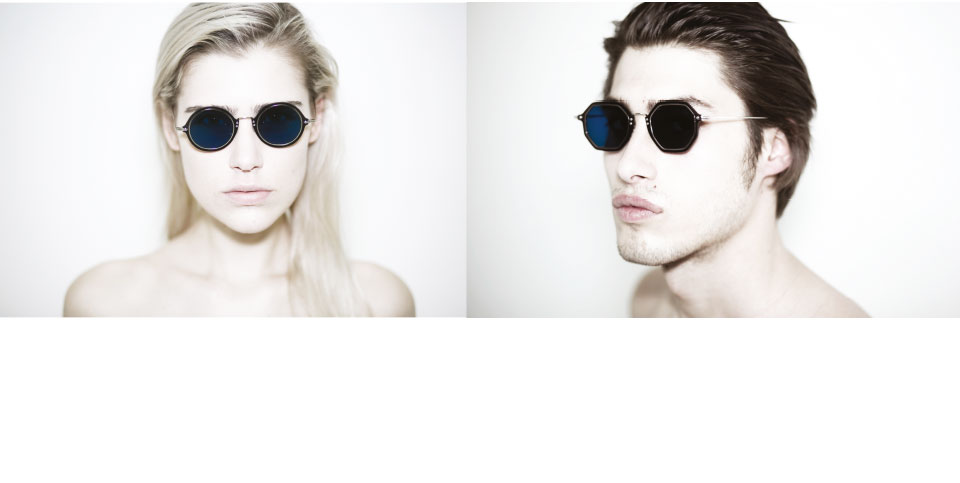 Website: www.eyepetizer.it
Silmo Stand: 5 N 099
Masahiro Maruyama
In Kawada ward of Sabae city, Fukui prefecture, there is a factory of old-standing, where fine craftsmanship and quality goes without saying. Spanning half a century well established craftsmen have been using traditional techniques such as filing, and mounting hinges in the traditional Ding-style which cannot be imitated. Through in-depth dialogue with these artisans we were able to sniff out subtle nuances, and through the production process we successfully created a finished product. Besides the functionality of the glasses, the overall balance of the frame and the expression of the design is made possible by the technical skill of the artisans.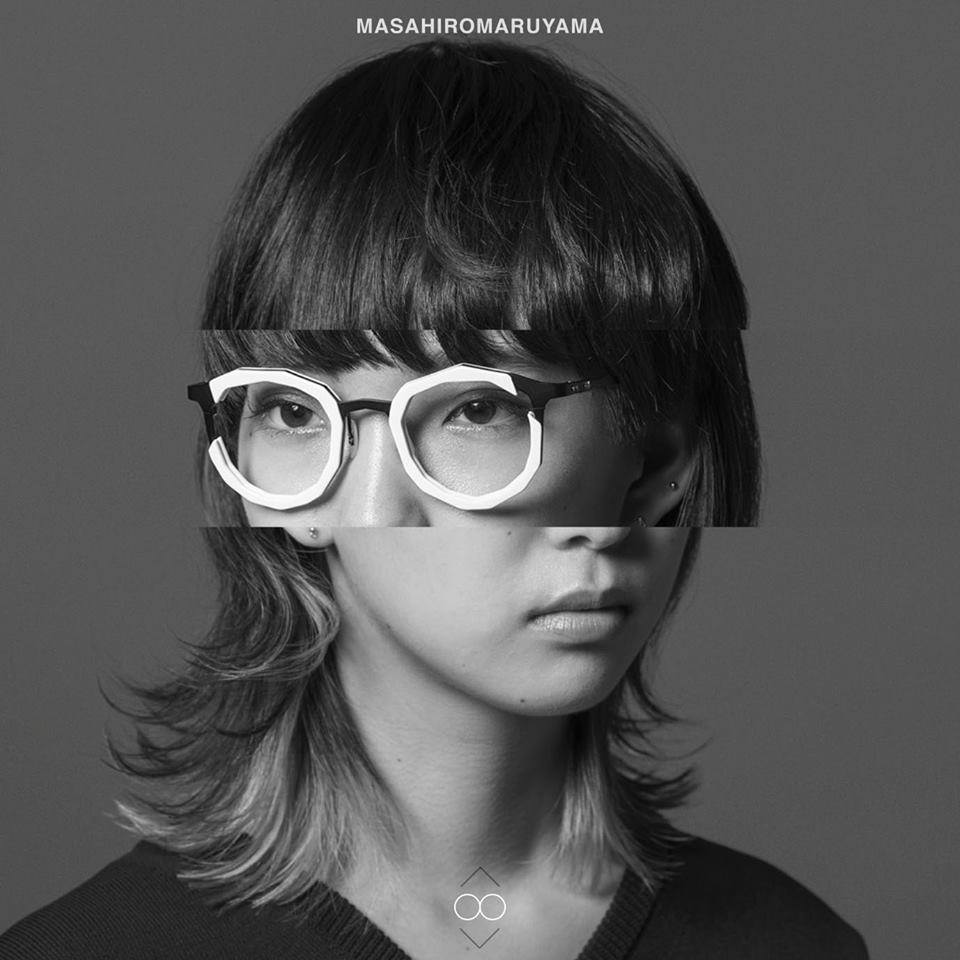 Website: www.masahiromaruyama.com
Silmo Stand: 5 G 090
Masunaga
Masunaga Optical was the founder of the optical industry in Fukui, Japan in 1905. In 1970, history was created when one of our products, the "Custom 72", was placed in the time capsule at the World's Fair at the Osaka Expo. The birth of the MASUNAGA Collection pays tribute to the "Custom 72's" classic and timeless design.
Meticulous craftsmanship is evident in the countless steps of the manufacturing process. Masunaga does not rush the process. No shortcuts are taken, no compromises are made in the creation of each MASUNAGA frame. Featuring beautifully hand polished Japanese acetate, durable seven barrel hinges, distinctive silver rivets, MASUNAGA collection confirms what Masunaga Optical has achieved over the past century.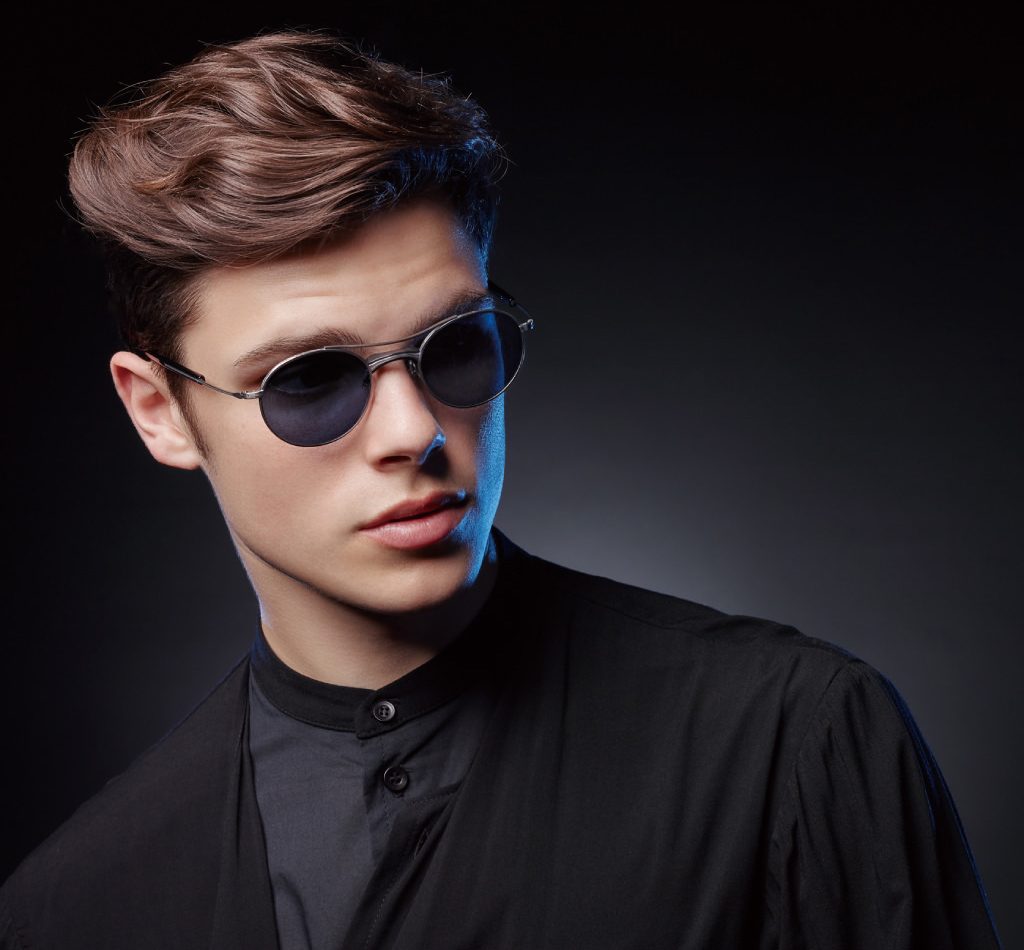 Website: www.masunaga-opt.co.jp
Silmo Stand: 5 D 146
Mora
The Most Sophisticated And Technological Eyewear Of Our Time. We consider each pair of our glasses to be a unique object that highlights the particular style and personality of our client. Available as prescription lenses and sunglasses (all of our glasses offer a pantoscopic angle). 35 types of marble and semiprecious stones. Personalized titanium inserts – unique micro-fused pieces – are available in gold (yellow, red, pink), palladium and gun metal.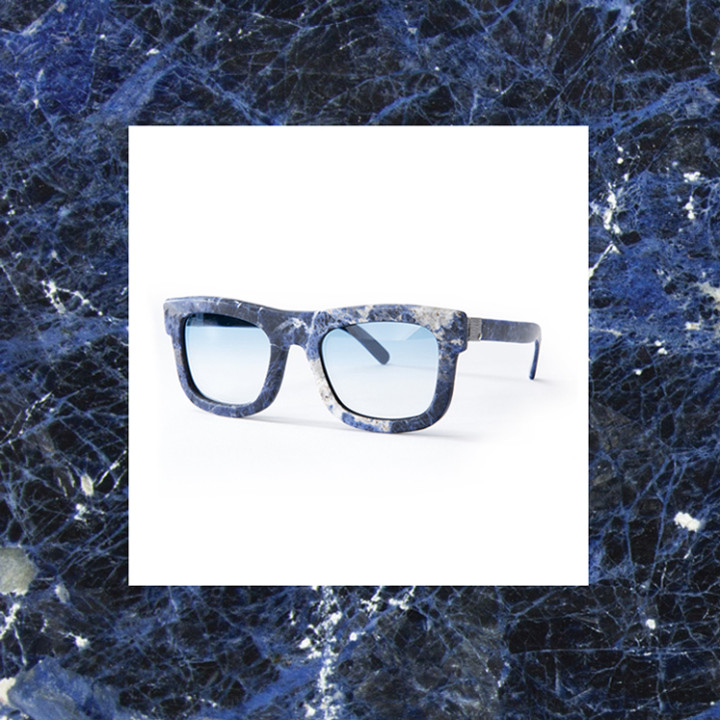 Website: www.mora-eyewear.com
Silmo Stand: 5 H 039
Movitra Spectacles
MOVITRA SPECTACLES is a young Italian start-up that represents the biggest change the eyewear industry has seen in decades.
The revolutionary idea behind MOVITRA is the invention of different solutions (all patented) that allow the rotation of the frame so that the lenses are protected from scratches and impacts on both sides by overlapping the temples.
Spectacles play an essential role in our lives and as such they need to be practical and adapt to our lifestyle and needs without compromise. The concept behind MOVITRA, as well as its production, is entirely "made in Italy". MOVITRA has chosen Italy's industry leaders.

Website: www.movitraspectacles.com
Silmo Stand: 5 R 093
PAWAKA
PAWAKA, a new label conceptualised by Indonesian designer, model, actress and environmental activist, Fahrani Empel (Fa').
PAWAKA launched in 2015 with a limited collection for FW15 online and exclusively with Henrik Vibskov Boutique. This was soon followed by our official launch in September at Silmo (Paris) showing SS16 –  a collection entirely made by hand in France, pairing Mazzucchelli Acetate and Carl Zeiss Vison Sunlens.
A forward and innovative interpretation drawn from the designer's inspiration in evolution, Native American Philosophy, modernity, nature, and her constant source of her Indonesian heritage – the Dayak tribes of Borneo.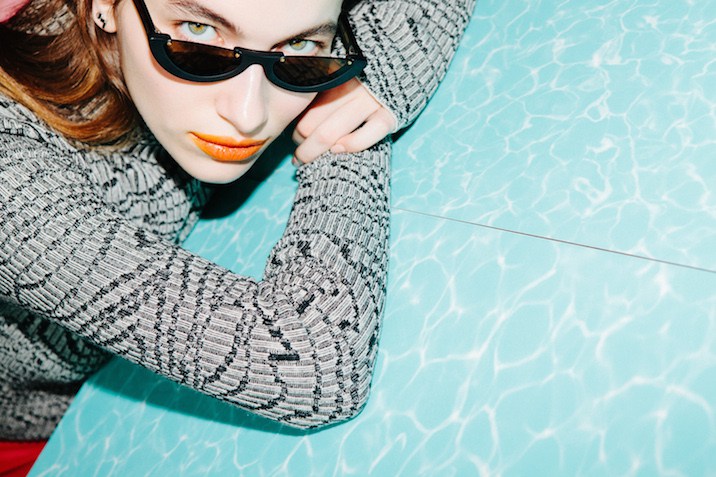 Website: www.pawaka.com
Silmo Stand: 5 N 092
Peter & May Walk
Eyewear Handmade in France.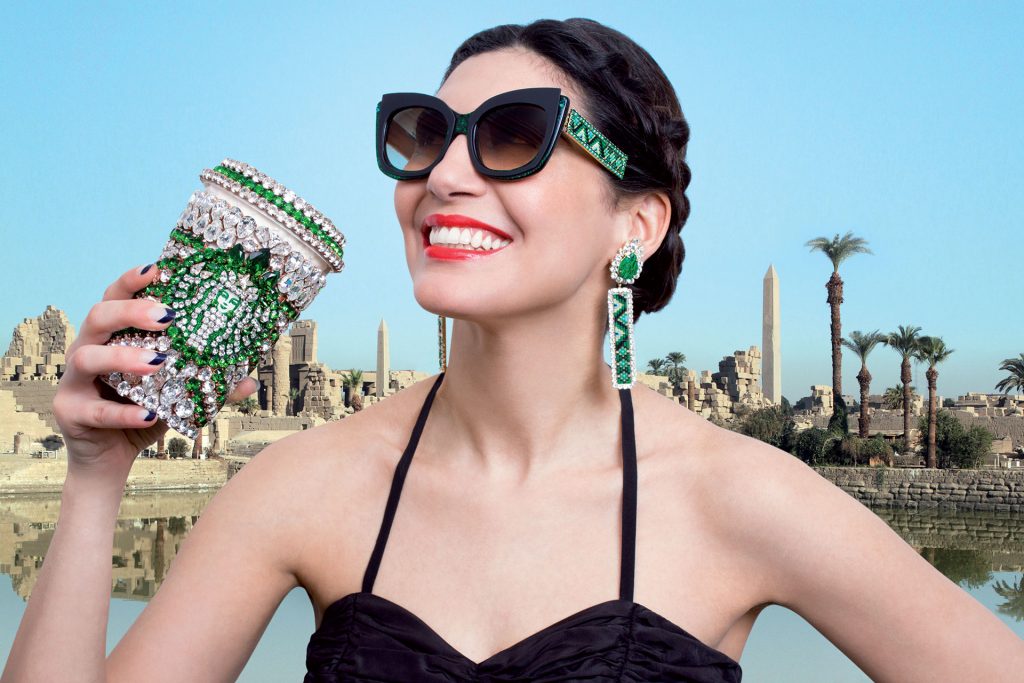 Website: www.peterandmaywalk.com
Silmo Stand: 5 D 115
Project Produkt
PROJEKT PRODUKT is founded by optometrists and designers with their philosophy and sensitivity. It suggests a fresh and new direction into fashionable eyewear for each collection made by muses, artists, and fashion icons in every speciality. As our brand slogan is 'Contemporary Eyewear' so we graft fashion and culture trends into eyewear to suggest new direction.
With sensational design and delicate detail, lead eyewear to be not just an accessory but to be must have item. The fashion eyewear for fashionistas who are sensible to trends, but have ability to find their own style.
Our brand have main collection, collaboration with specialists and capsule collection to have strong identity and concept to leads brand to be in right direction during each season.
We spend lots of time on research and development to manufacture product that satisfy the quality and design to raise brand awareness.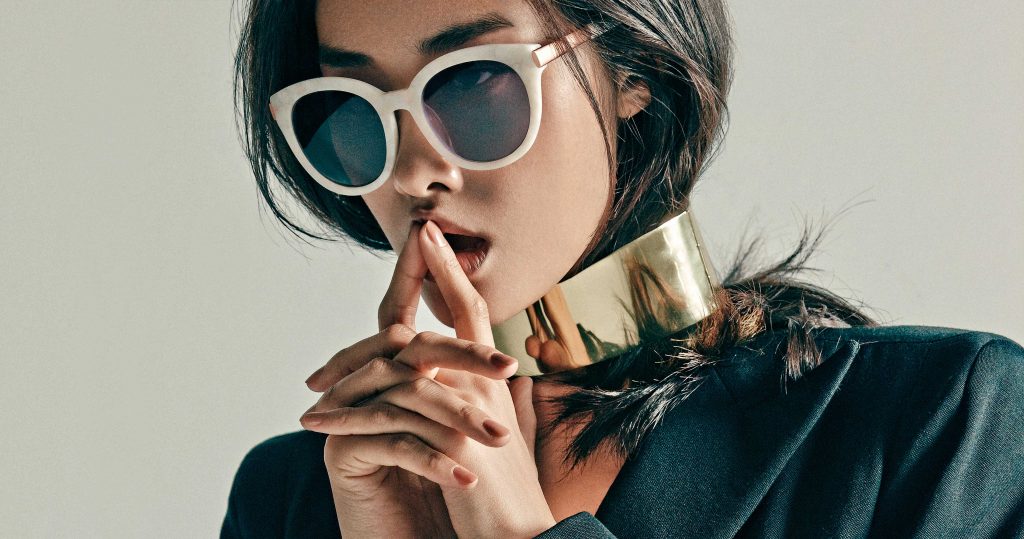 Website: www.projektprodukt.co.kr
Silmo Stand: 5 N 150
RAEN
RAEN is a classics-driven, boutique eyewear brand. We are designers determined to create only authentic, innovative optics that offer intrinsic value and timeless style. RAEN products are inspired by our own adventures and will inspire yours, be they close to home or far from shore.
If you've just purchased a pair of handmade RAEN Optics, you'll find within these pages the details that make your eyewear oh-so-very special.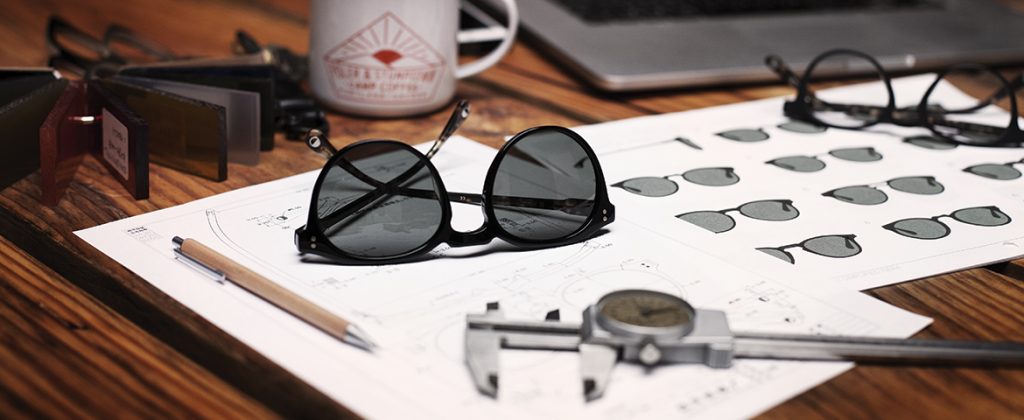 Website: http://raen.com/
Silmo Stand: 5 M 126
Ross Brown
Ross & Brown Eyewear designs are inspired by past classics, forms that have made this object not just a tool for a better viewing or sun protection but a way to express the personality and style of the wearer. Each style recalls a city or a place at a particular moment in time: Ross&Brown has styles based on Paris in the '50s, Cannes in the '60s or  Milano in the '80s. At the same time even though an icon is full of meaning and memories it may not fully reflect who we are today. This is why Ross&Brown has revisited these classics, reinventing them using innovative materials and colors so those who wear our glasses will become part of an exciting journey rooted in its heritage.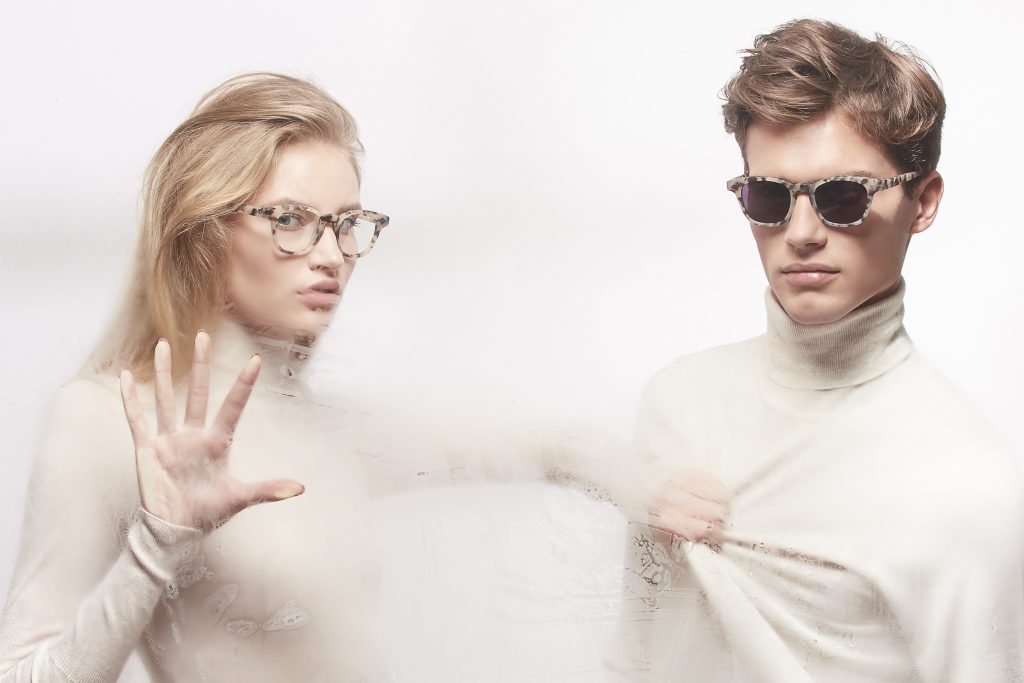 Website: www.rossandbrown.com
Silmo Stand: 5 A 129
SAMA Eyewear 
More than just the world's finest and most exclusive luxury fashion eyewear company, Sama Eyewear is a living, breathing being with charity for a heart, technology for a brain and fashion for a soul. Founded by internationally renowned eyewear designer Sheila Vance, the person responsible for introducing the world to luxury eyewear over two decades ago, Sama Eyewear remains the standard by which all others are judged.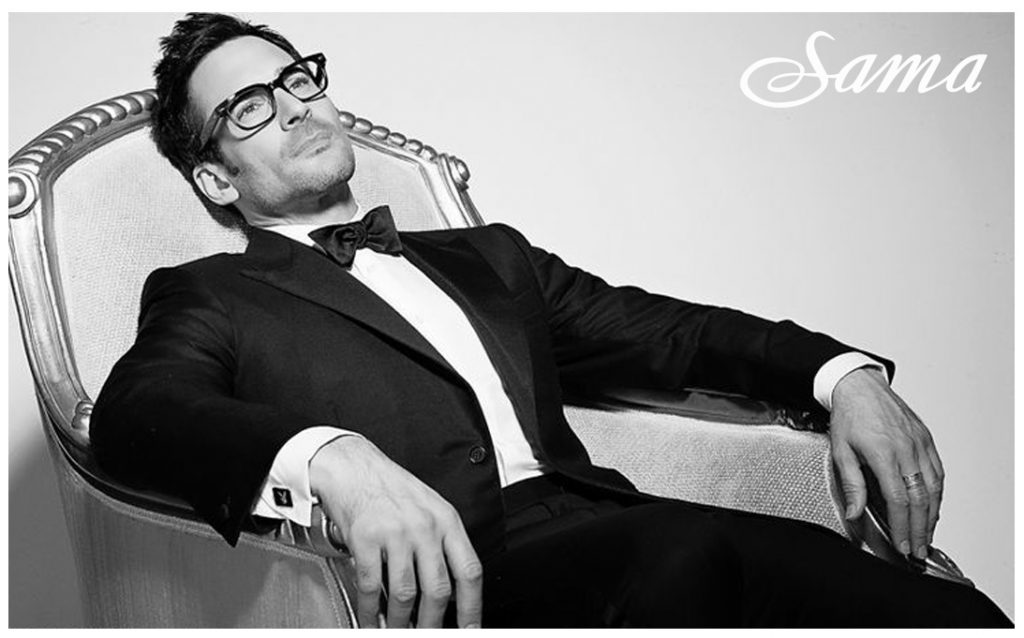 Website: www.samaeyewear.net
Silmo Stand: 5 E 095
Smoke x Mirrors
Smoke x Mirrors strongly believes that things should be exactly what they seem: simple, pure, and thoughtfully crafted, like a timeless piece of music. Characterized by a soulful approach to our craft, we see eyewear as an avenue for fashion innovation.
"Old world craftsmanship and quality standards meet new world technology."
Created in New York City and handcrafted in France, each product is made from the highest quality materials and innovative techniques available today, resulting in structurally superior shapes and trend-proof styles that reflect modern life.
A pair of Smoke x Mirrors is more than just an accessory: the design is not about nailing down a passing fashion trend; each piece states a lifelong commitment to thoughtful, functional, lasting aesthetics.
In a market filled with noise, Smoke x Mirrors creates music.
Objects too, can have soul.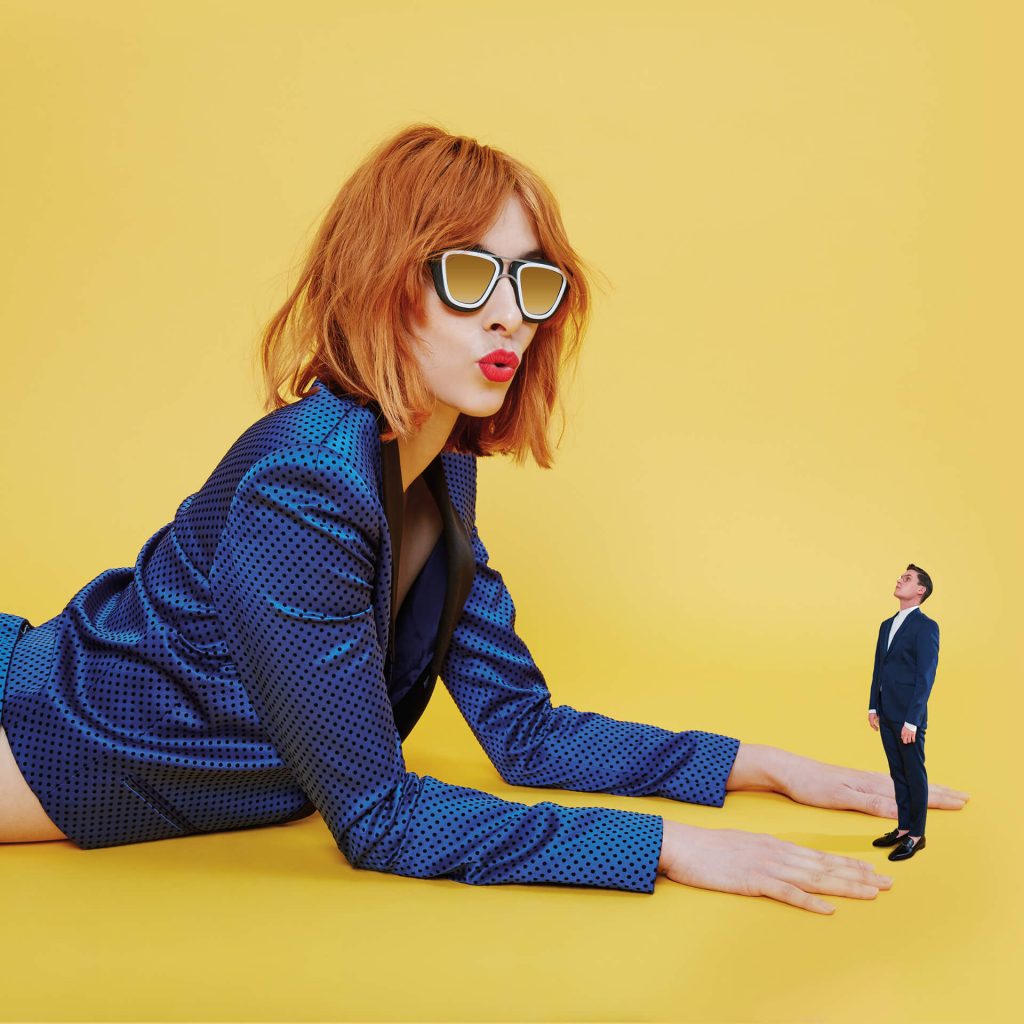 Website: www.smokexmirrors.com
Silmo Stand: 5 F 022
Tarian
Global Designer Cultivates Nature & Art in Eyewear. Paris and eyewear are synonymous for Jérémy Tarian. Born and raised in the "La Ville-Lumière" – City of Lights – Tarian rode his bicycle and played in the city's elegant parks. Along with his enriched family heritage in legendary eyewear, these fond childhood memories, and his respect of the environment, are warmly intertwined throughout his collection. In addition, his intellectual curiosity and appreciation of nature's elements are revealed in his contemporary eyewear designs.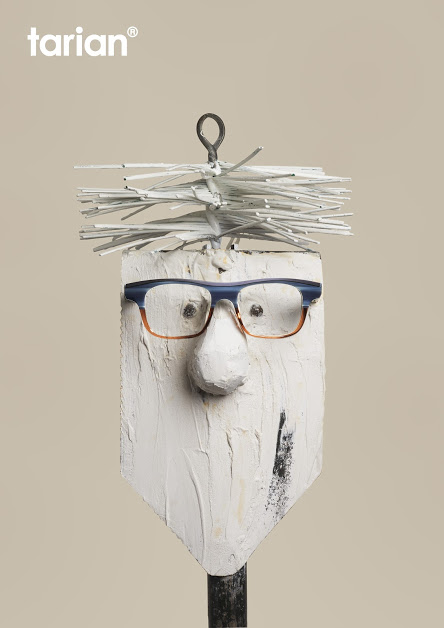 Website: www.jeremytarian.com
Silmo Stand: 5 L 125
Tree Spectacles
We try to make frames with a strong character but a lightweight heart, using exclusive materials, advanced technologies and best artisans.
We want to reproduce the attraction of opposites, lightness and weight, light and shadow, the ancient and the modern.
Now our vision has a purpose: to create the perfect spectacle frame. To build a bridge between art,technology and design.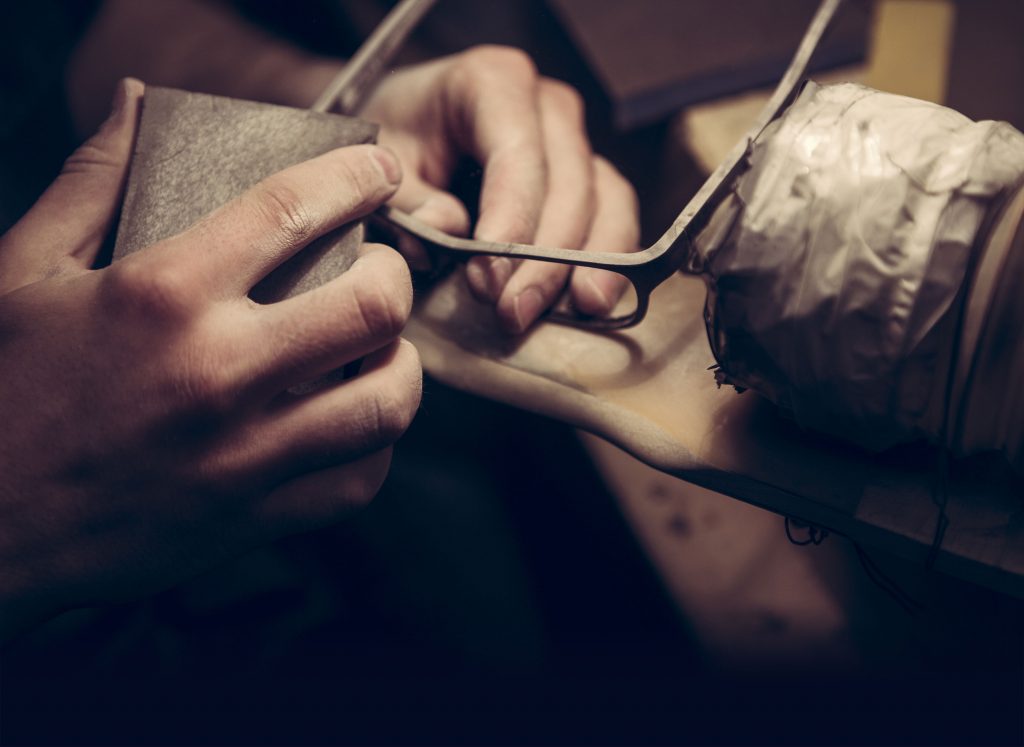 Website: www.treespectacles.com
Silmo Stand: 5 E 048
Vasuma
Vasuma Eyewear is a collection of unisex glasses, both sun- and ophthalmic. The overall theme for the collection is that here in Sweden bullies make fun of others wearing glasses by calling them "Eyewear snake". Vasuma Eyewear is all about the revenge of the bullied ones with glasses out there. Each style in the collection is therefore named after a snake. The revenge of the eyewear-snake is finally here.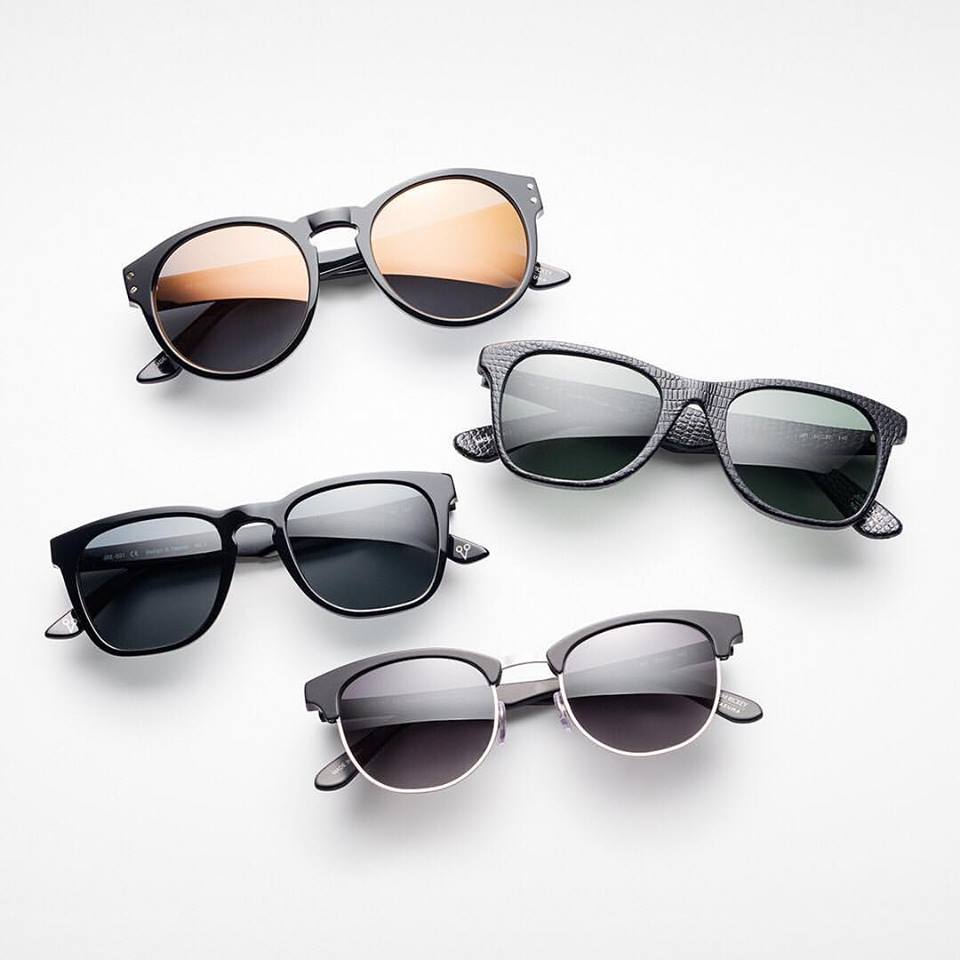 Website: www.vasuma.com
Silmo Stand: 5 N 078
Von Zipper
Vonzipper is a california-based eyewear and accessories manufacturer, founded in 2000 in a modest san clemente warehouse. Vz began as a band of friends who shared a mutual magnetism to freedom and the do-it-yourself mentality. Today, over a decade later, Vonzipper exists to spread that gospel through innovative design, supreme style, and strict attention to the details.
Vonzipper is about lifestyle and personality. Our mission is to develop, design and deliver premium eyewear, goggles, softgoods and accessories to the alternative mindset through participation in the sideways subculture and a commitment to the individual. Everything we do is a reflection of relationships; from employees and team riders, to our retailers and their customers. We bring smiles to faces and touch people with positive declarations of rebellion.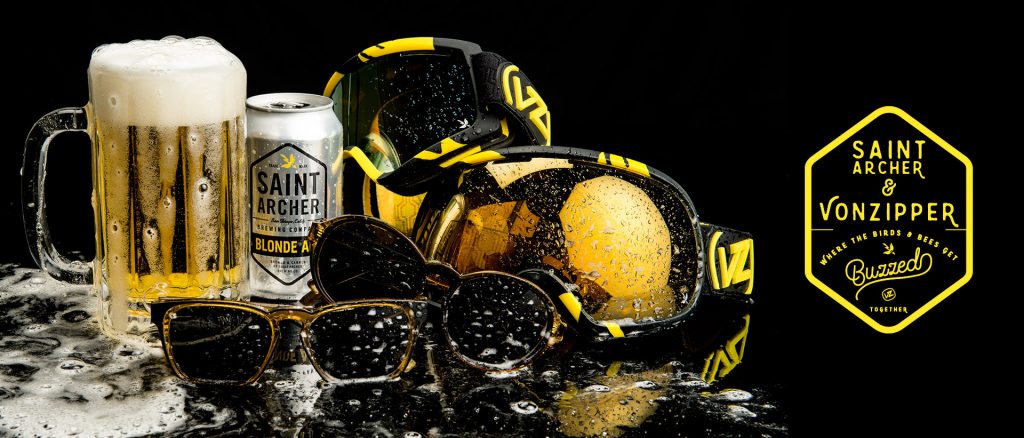 Website: eu.vonzipper.com
Silmo Stand: 5 N 149
Woodys Barcelona
Founded in 2014, Woodys Barcelona are young specialists in wooden sunglasses and optical glasses. Nowdays, Woodys have innovated with a new collection which combines acetate with wooden temples. Woodys Barcelona have consolidated since its beginning to the present day, more than 1500 clients, nationwide an worldwide. Woodys have made collaborations with an international brands and designers, apart from being present in the most important fashion events and optical fairs of Europe.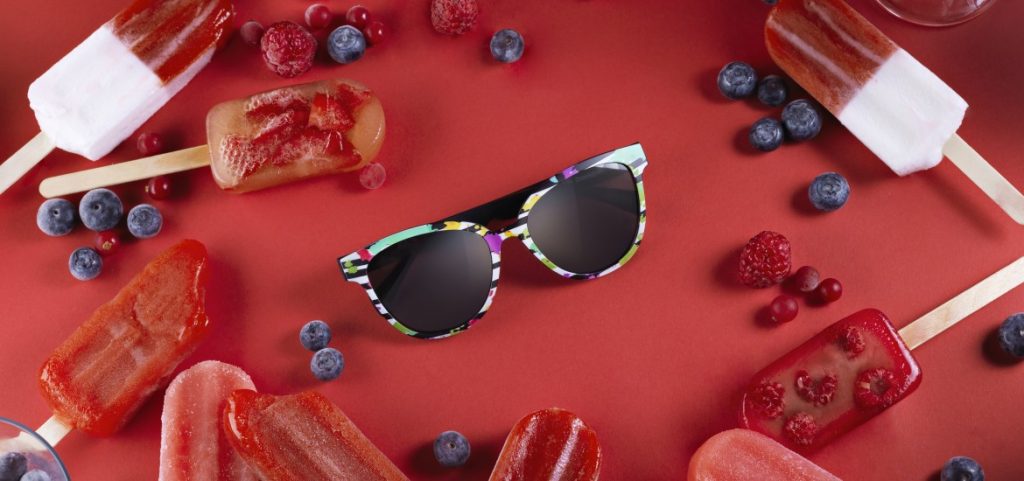 Website: www.woodysbarcelona.com
Silmo Stand: 5 H 132