It's refreshing to see designers breaking barriers, this week we interviewed the founders and designers of Covry, Florence Shin & Athina Wang. What started off as a Kickstarter project has now turned into an international name in eyewear.
1) How did you get into designing eyewear?
For as long as I can remember, I've struggled to find sunglasses that fit my face comfortably. Always settling for styles that looked beautiful but fit terribly, I was convinced that the marks left on my cheeks, fogged lenses, and constantly having to push up the frames was just something that came with wearing sunglasses. About two years ago, I went shopping with my grandma at a local market in Shanghai. We were trying on those cheap $5 frames for fun when I realised I could change how the frames fit me by adjusting specific measurements. With a background in fashion design and production, I began my research on eyewear and after about a year of prototypes, Elevated Fit was created.
2) What is the process when you design a collection?
I like to visit museums and libraries to collect inspiration before I begin designing. My co-founder, Florence Shin, and I will narrow down the styles from pages of sketches before we make samples. After tweaking and final adjustments, we choose the colours. Typically, we end up producing 2-3 models every collection.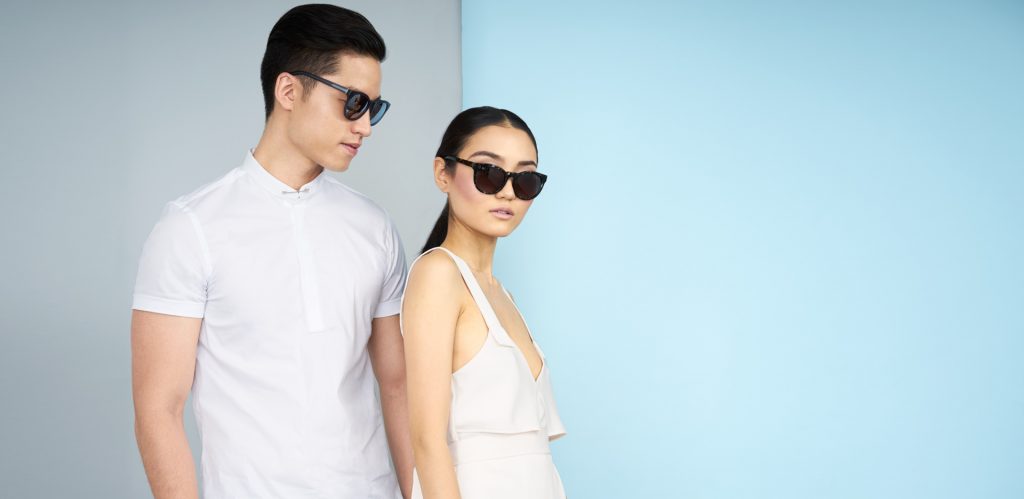 3) How and where do you source from? 
All of our frames are handmade in China. We work with a factory that has over 30 years of experience manufacturing for the top eyewear brands around the world. Their expertise guarantees our high quality eyewear.
4) If you could use 3 words to describe your brand, what would they be? 
Effortless, directional, modern
5) What was the inspiration behind the shapes and styles of the designs?
The upcoming fall collection is inspired by vintage architecture. We also play with different colour lamination techniques. Covry's style will always be modern and simple, but with small design twists. Our design objective is to always create styles that are intriguing, yet wearable.
6) Tell me more about what makes you passionate about eyewear?
The concept of standard fit eyewear never made sense to me. Facial structures are extremely diverse, so why is most eyewear one-size-fits-all? Knowing that there are so many people in the world who struggle to find sunglasses that fit motivates us to keep creating the most comfortable frames in the market.
7) Which is your favourite pair of glasses and why?
Our Kraz style in the mulberry colour is my favourite. The all-acetate frame makes it an easy grab-and-go style. Its square shape works well with most face shapes, and the circle lenses add a unique twist. I also love the how the gradient lens on the mulberry fades to a different colour. We're also launching our first optical collection, Specs, on September 29th. There are a few styles from that collection that I'm very excited about.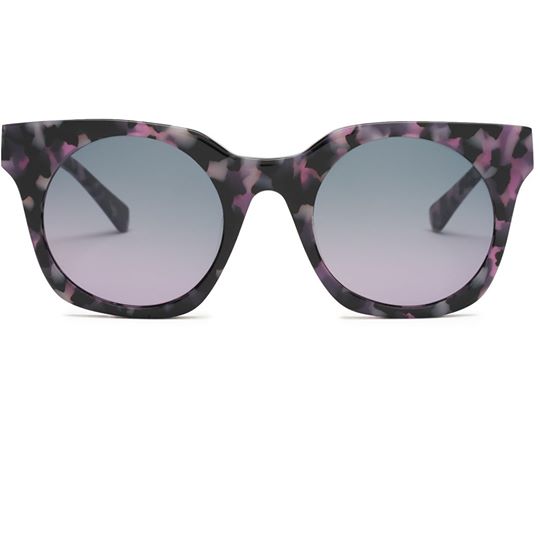 8) How do you see the future of eyewear?
I'm excited to see how technology enhances the user experience of buying eyewear online. Hopefully we will be seeing new discoveries in materials, innovations in manufacturing, and increased awareness of diverse perspectives on fit.