Götti Switzerland's eyewear designs are known for sleek and minimal glasses. Its latest Dimension 3D collection for 2018 features glasses that are manufactured using state-of-the-art production methods in Götti's factory in Switzerland. The starting material polyamide in the form of a fine, white powder is fed into an industrial 3D printer. Production of these eyewear uses a laser beam to merge the powder layer-for-layer. Making each pair incredibly light and well balanced, designed for an unshakeable fit.
The new campaign for the Götti Switzerland collection was shoot where most of the ideas originated – at designer Sven Götti's home. Sven Götti invited the models to his home for a day, together with fashion photographer Zosia Prominska.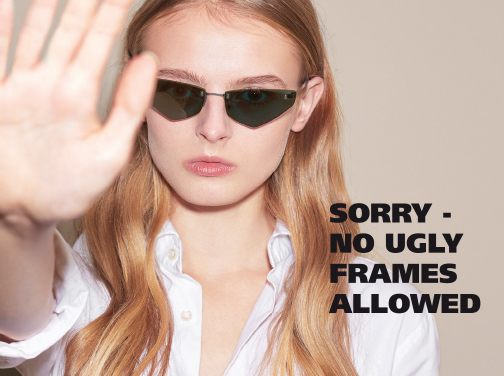 The shoot was full of spontaneity, positive energy and the models were inspired to have fun and be in their natural element. With the skills of photographer Zosia Prominska, directed in a carefree manner using props only from Sven's house. The images are then supplemented with slogans that reflect the mood and joy of this day.
Partly ironic, provocative, or just with a pinch of humour. Discover the highlights of GÖTTI DIMENSION.