Kirk & Kirk are delighted to announce the launch of their new collection, Kaleidoscope.
Inspired by Kalos, Greek god of beauty, Jason and Karen Kirk propose a unique colour palette that is at once in tune with seasonal fashion trends but is distinctly different from the crowd.
Hand-making frames in France, from start to finish, in their signature Italian acrylic material makes the Kirk & Kirk collection truly unique.

Why acrylic? Firstly it allows the wearer to have a substantial frame but it is incredibly lightweight – up to a third of the weight of a traditional acetate frame.
Secondly Kirk & Kirk have access to a unique colour palette that allows the optician/boutique to differentiate themselves from their competitors by offering a distinctly different, yet entirely wearable, collection.
Thirdly, the collection has an indefinable finish, a polished glass effect that is only achievable in acrylic.
"We have spent much of this year listening to opticians to
assess what would improve their business," said Jason Kirk. "The majority want a collection that makes their store unique and allows them to stand out from their competitors but also a collection that will sell."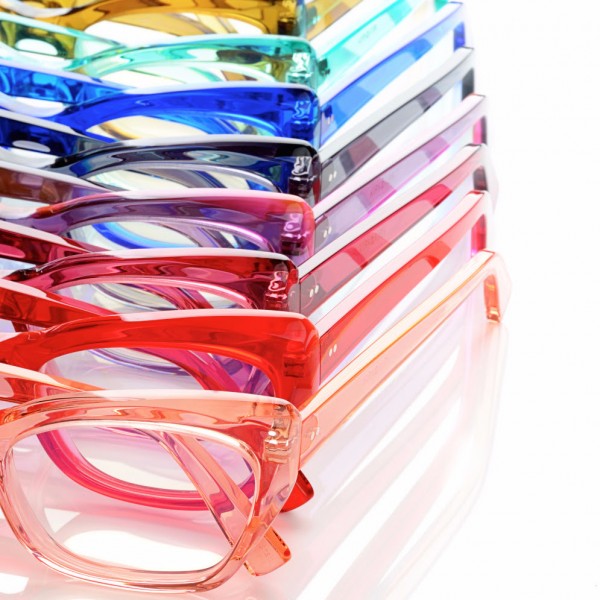 The Kaleidoscope optical collection offers eight shapes in nine colours which include aqua, coral, cranberry and combinations colours Ocean Flame, Dusk and Earth.
Shapes remain simple and accessible with a nod in the direction of classic British styling.
The Kaleidoscope Sun Collection is comprised of six shapes in four colour combinations.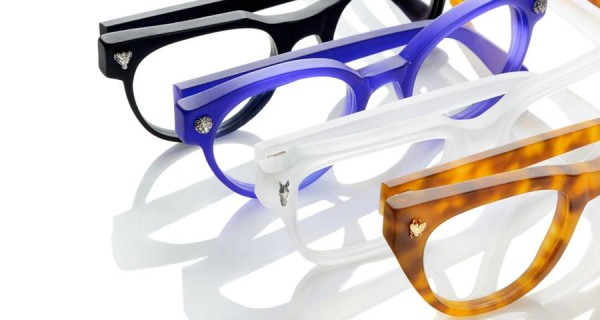 Despite their many years of experience in eyewear, this is only Jason and Karen's second collection as Kirk & Kirk.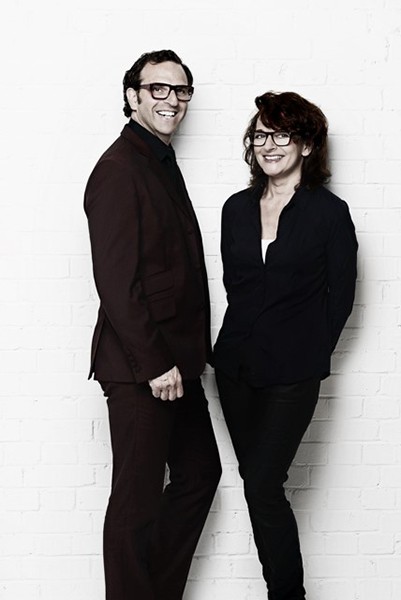 The first, Vivarium, created a storm at Silmo 2014 and was greeted with several awards through the year, some specifically optical and others in the design arena.
The collection was well received by the media and many style icons were quick to wear the frames including Elton John, Sharon Stone, Fat Boy Slim, Morcheeba, Morrissey, Steve Furst, Gresham Blake, Mark Powell, Zoe Ball and David McAlmont.