Ørgreen worked with the design studio GamFratesi for an original visual concept with a ground-breaking implementation of an in-store 3D facial scanning serviced by Yuniku. The winner of the 2017 Wallpaper* Design Award, the Danish-Italian design duo GamFratesi works from a minimalist idiom, the duo fuses a classic emphasis on functionalism with surprising materiality and deconstructive elements that explore the border zone between harmony and disharmony, with a nod to Italian conceptual design.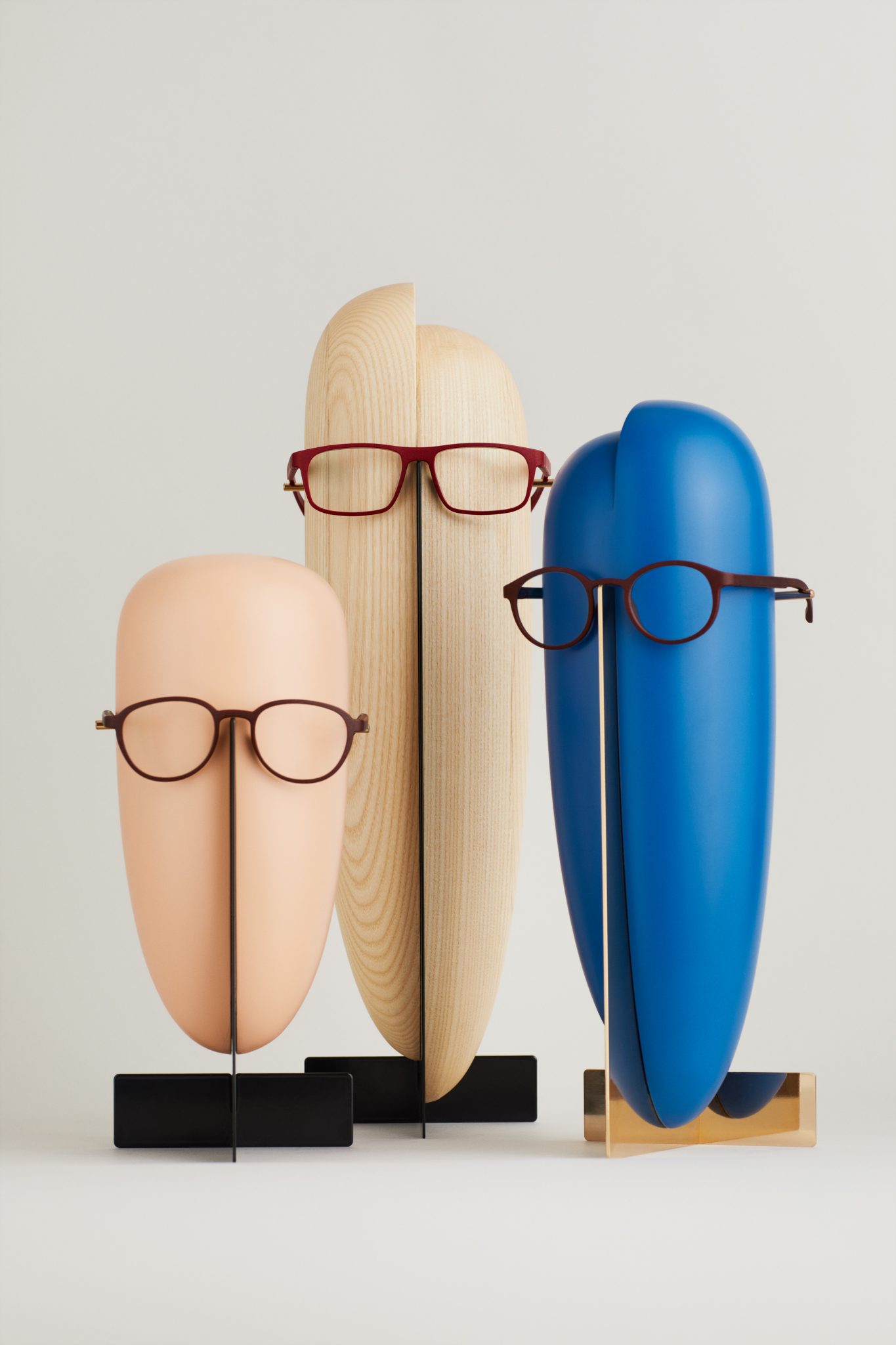 The partnership between Ørgreen and Yuniku is an extension of Ørgreen's desire to provide diverse product range choices for a wider spectrum of consumers, always with respect to timeless Nordic simplicity, and with an eye for the newest technological innovation. Meaning "unique" in Japanese, Yuniku celebrates the uniqueness of the human face with a special scanner that measures your facial features.
Additionally taking the lifestyle of the consumer into account, lenses are individually designed while the frame is 3D printed around his/her visual needs, all in all matching vision, face and personal look. Ørgreen contributed with its long-time design expertise in the development of this ground-breaking Japanese technology and is now proud to introduce Yuniko as an in-store service in its Copenhagen flagship store. Marking this partnership, Ørgreen will release an exclusive collection of 12 customizable models in 6 colour variations for both men and women.
GamFratesi's installation, entitled Perfectly Imperfect, takes its inspiration from Pablo Picasso's diverse and eclectic approach to portraiture, never rendering one face in the same way. The accentuated quirks of Picasso's portraits—as evident in his countless portrayal of his muses Dora Maar, Olga Khokhlova, and his daughter, May—work to celebrate the diversity amongst people: their unique shape, size, and spirit.
This particularly felt in the world of eyewear design, with frames having to t intimately with the face of the wearer on an everyday basis while matching mood and personal expression. "We wanted to emphasize and communicate the strong relationship between production, person and object," says Stine Gam, co-founder, and one-half of GamFratesi. "We were inspired by the idea of 'uniqueness and imperfection', which we interpreted in a window display concept." Here, a selection from Ørgreen's exclusive collection is presented on a multi- coloured series of hand-carved wooden faces, each of different length and size, corresponding to a particular portrait by Picasso.
A deconstructive linear "nose" runs vertically through each, disrupting the symmetry of the shape in reference to the frequent multi-perspective and multi-visual allusions in Picasso's portraits. The desaturated colour pallet of the wooden faces echoes the colour story of the new Ørgreen collection, creating new surprising harmonies of tone, size, and shape when juxtaposed.