Fashion trends moves at the speed of light especially now with technology and social media. When it comes to menswear trends, everyone looks to the runway for inspiration and ideas on what the trend next year for 2018 would be. It's always a challenge to predict what would be hitting the streets, we've shortlisted 5 trends we believe could be on fire next year.
Sci-Fi Inspired
Inspired by cyber space and sci fi movies like a scene from Star Trek or Star Wars, these futuristic sunglasses trend is only for those who dare to be different both in reality and in space.

[foogallery id="27276″]
#Throwback to the Early 2000's
Made famous by celebrities such as Justin Timberlake, Britney Spears, Mary Kate and Ashley Olsen, and many more icons from the early 2000s, here we see Versace's latest menswear 2018 runway sporting the exact shape from the early 2000s.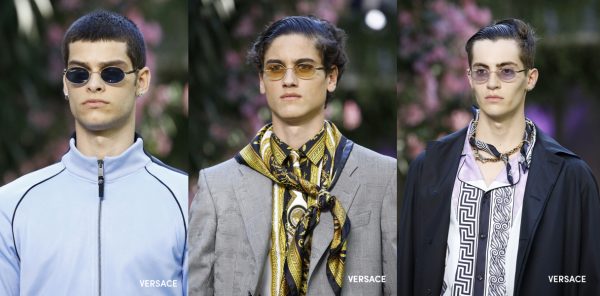 [foogallery id="27282″]
Classic Aviators
Ah, the classic aviators that can't be missed. The only difference are the colours of the lenses, from blue to black.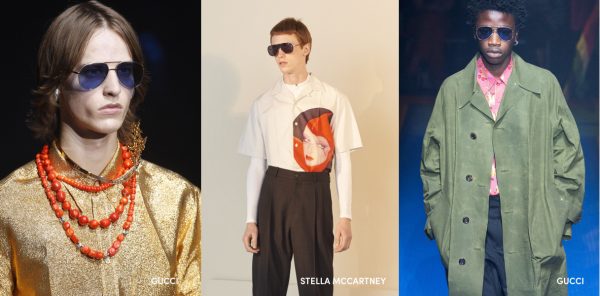 [foogallery id="27271″]
Sharp Edged Rectangles
Almost perfect rectangles are also another trend seen on the runway. Somewhat inspired by oversized rectangle frames in womenswear, here is a slicker form for men.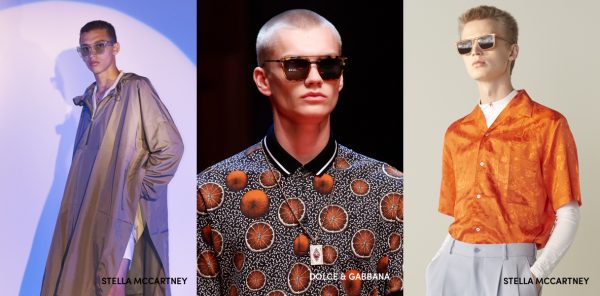 [foogallery id="27266″]
Opposites Attract
Bold and contrasting colours of the sunglasses lenses and frames are all the rage both for menswear and womenswear. Here we have Gucci, Kenzo and Dior Homme displaying this trend.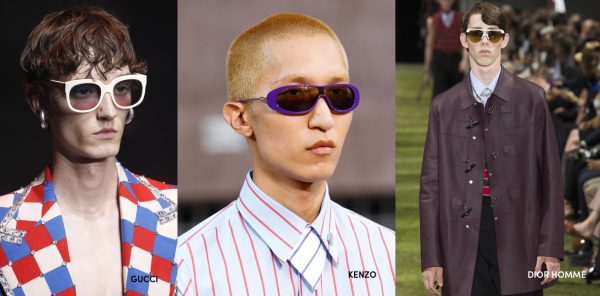 [foogallery id="27287″]