Azir Miza is based around one very simple and fundamental ideal: blending tradition with innovation and classic design with avant-garde style.
With 100 years of history and heritage, the aim is to create eyewear that will be passed on to the next generations. Expressing its values through its creations, Azir Miza reinterprets the crafts of eyewear with passion, technical excellence and exclusive design.
Today, we speak to Hazim of Azir Miza to learn more about the interesting history behind the brand.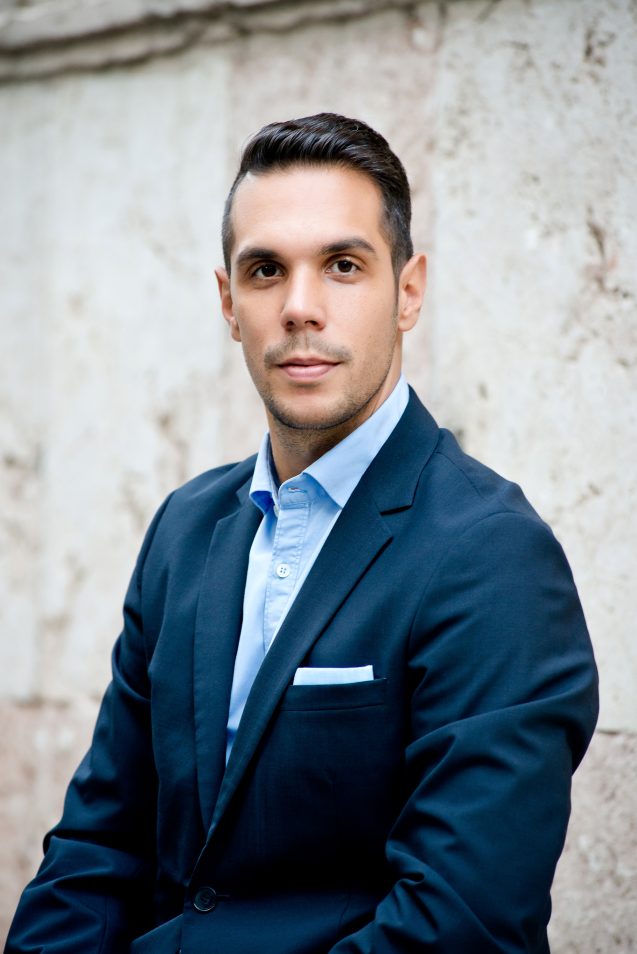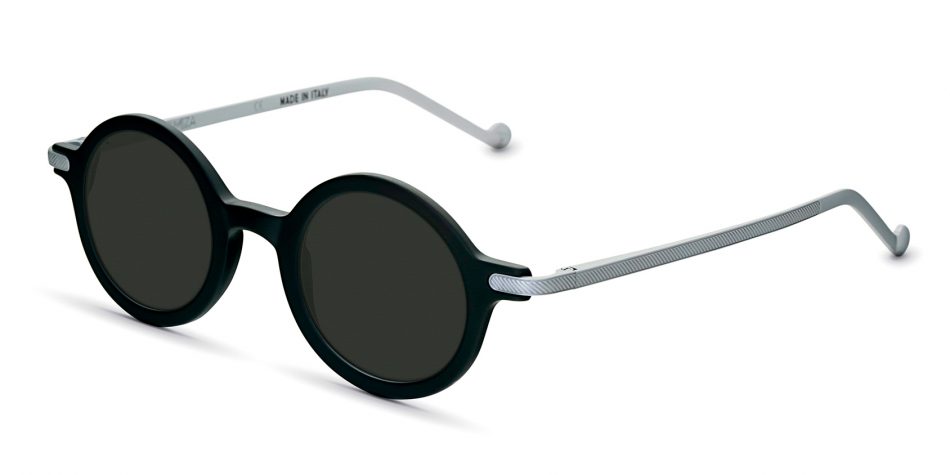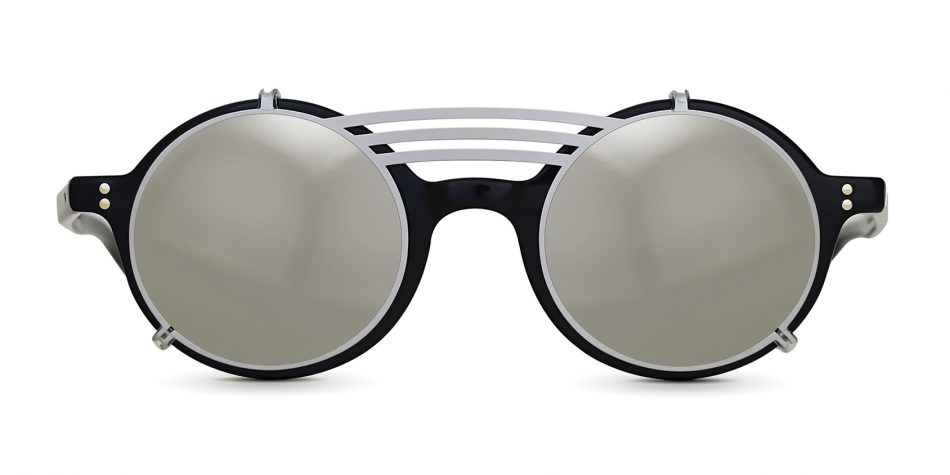 1) How did you get into designing eyewear?
I was actually born into the eyewear. My grand grandfather was one of the first opticians in Turkey back in 1920s and we are in this industry for approximately 100 years. My surname "Gözlükçü" literally means optician in Turkish.
First the family business started with a shop, then it have evolved to distribution of lenses and we have also opened up a screw & hinge factory. Later as I have joined the family business I have decided to crown the family heritage with a collection and this led to the opening of the boutique atelier "Azir Miza".
I used to produce custom-made frames with very limited quantities. Later I did one capsule collection to accompany Hakaan Yıldırım Collection in the runways of London Fashion Week and another one to accompany "Penguin" collection of Emre Erdemoglu in Berlin Fashion Week.
After all of these I have decided to take things a step further and prepared a whole collection for "Azir Miza". Today, Azir Miza is based around one very simple and fundamental idea: blending tradition with innovation and classic design with avant-garde style.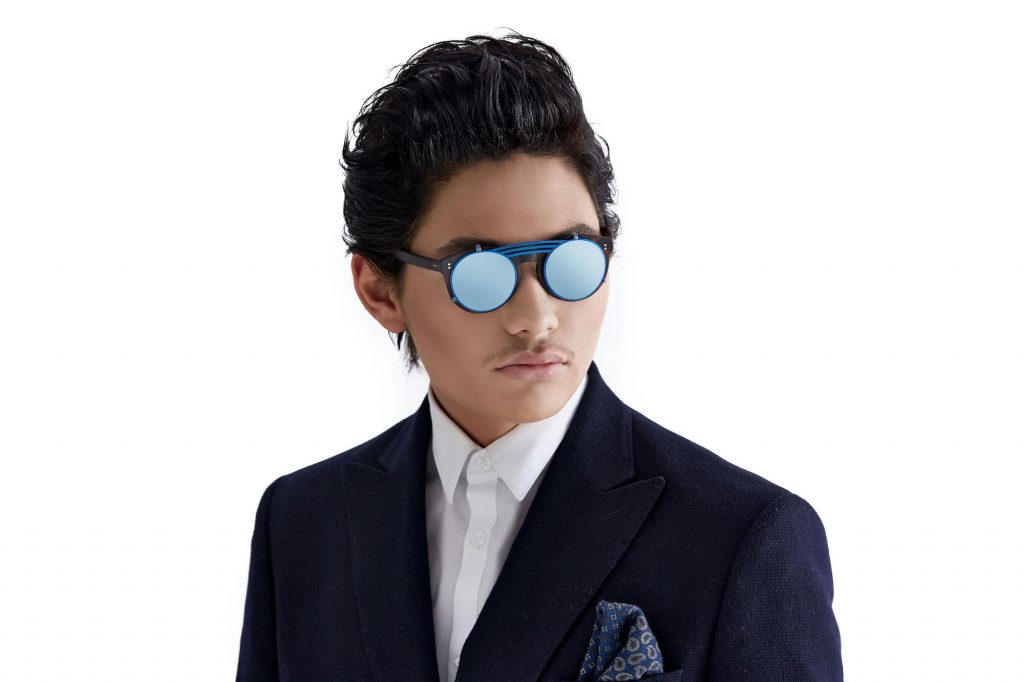 For more details about the history I would suggest to visit our website and take a look at the history page. It is my favorite part of the website.
2) Tell me more about what makes you passionate about eyewear?
The reason that I am so passionate about eyewear is I love the fact that such a small accessory can bring so much character to a person.
I am a guy that uses sunglasses day and night, winter and summer. If I had the chance I would sleep with them.
I also believe that the eyes are the most important part of the body. They really are the window to the soul so when covering them you should be really careful.
Sometimes people ask me about what kind of frame to choose for their faces and I tell them to choose the frames according to their character rather than the shape of the face.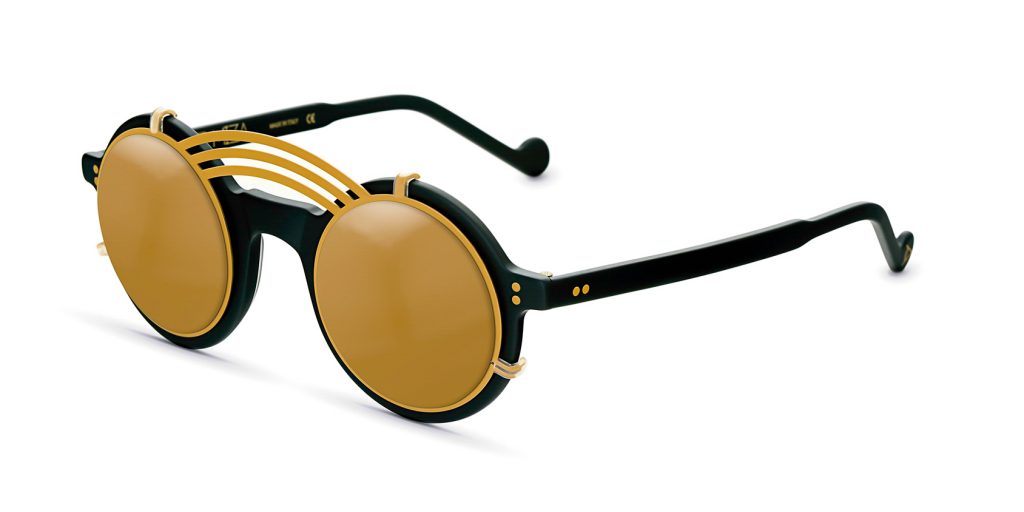 3) What is the process when you design a collection?
I look for an idea, an innovation that I can work with. It may be a new design or something in the manufacturing process and later I combine this idea with traditional eyewear design.
For example this year we are introducing our signature "triple bridge" clip-ons. They are manufactured from a single sheet of titanium without any welding or screws. Unlike all the other clip-ons on the market they completely change the look of the frame and I love it. What you get when you put on the clip-on is totally different from without it.
I like playing around with these kind of ideas and surprise people.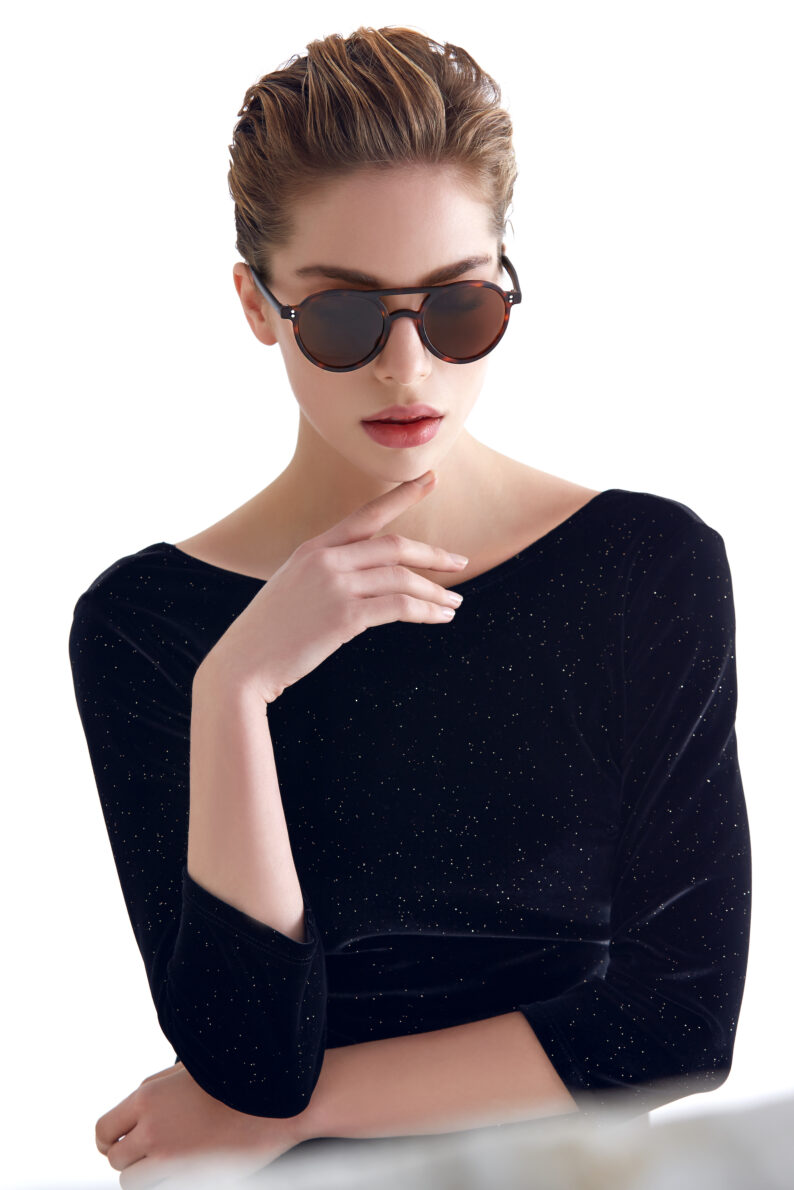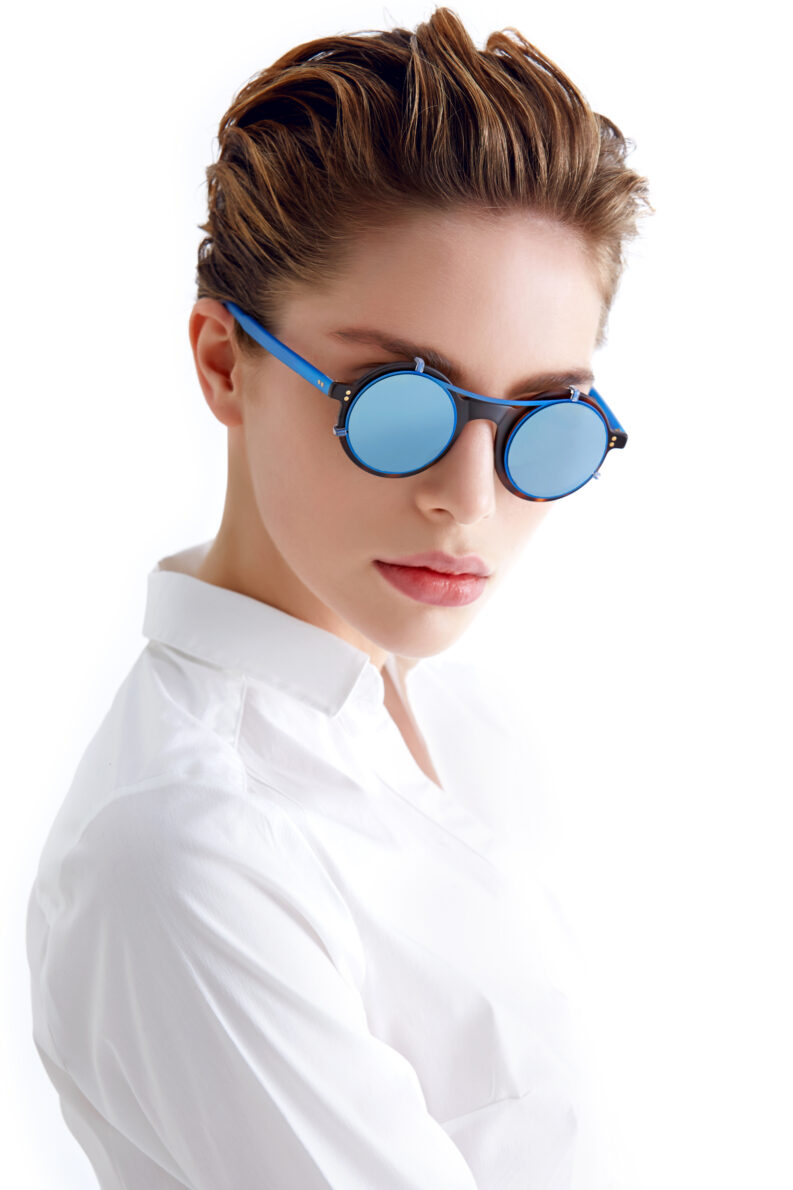 4) Where do you source from?
I have a soft spot for classical design. I like the things that keeps its lines same for decades such as a Cartier Tank watch or a Porsche 911. Therefore I mainly source from classical eyewear and fuse them with new ideas.
I also love going through old pictures, movies and hunting vintage frames for inspiration.
Old stuff always inspires me. For example we had a vintage trunk at home and as I was thinking about the packaging of Azir Miza suddenly I realized that a small vintage trunk box would look stunning and after many prototypes we were able to make a come up with a box that I am very proud of.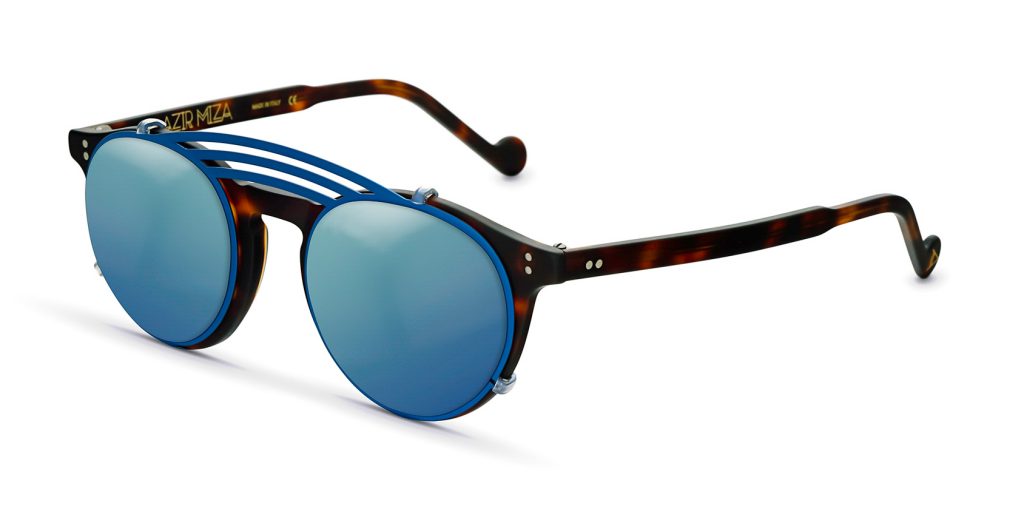 5) If you could use 3 words to describe your brand, what would they be?
I can you give our brand motto in three words: classic meets avant-garde.
6) How do you see the future of eyewear?
Eyewear has been evolving for hundreds of years and it will continue to evolve as the materials and designs change.
Lately there is a boom in independent eyewear but I am not sure whether most of them will survive a decade. There a some really good ones and there are some that are too crazy for me. I am more of a conventional guy. I believe the classical designs will continue to survive.
I am also eager to see what the future will bring for eyewear but regardless what it brings I hope that we will be inside this business as "Gözlükçü" family and "Azir Miza"