The Pretty Little Liars star has collaborated on a new collection with the eyewear brand. The line includes trendy styles priced under $30 to appeal to the younger market.
Ashley Benson is the latest celebrity to collaborate with Privé Revaux, which launched last month through Amazon Exclusives. The brand, which markets itself as affordable luxury, has also released collections from Hailee Steinfeld, Jeremy Piven and Jamie Foxx.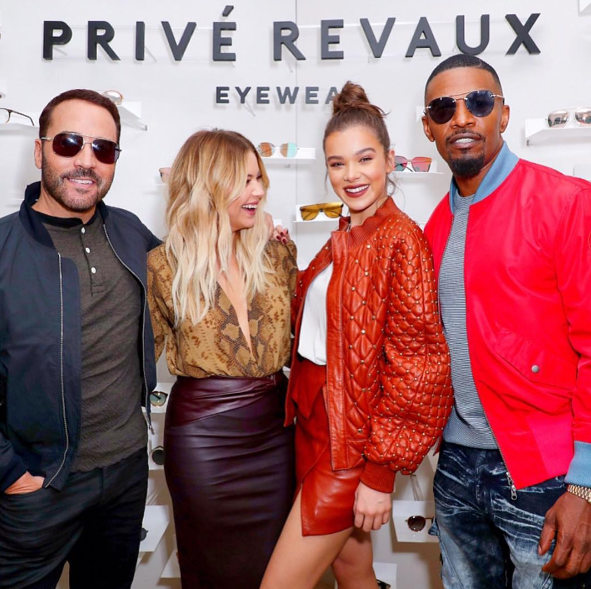 In keeping with Privé Revaux's other styles, pieces from Benson's collaboration retails for $29.95 each. The collection includes trendy styles like mirrored aviators and cut-off frames. Benson says it was important that the line be accessible to her fans, who are primarily teenage viewers of her hit show, Pretty Little Liars.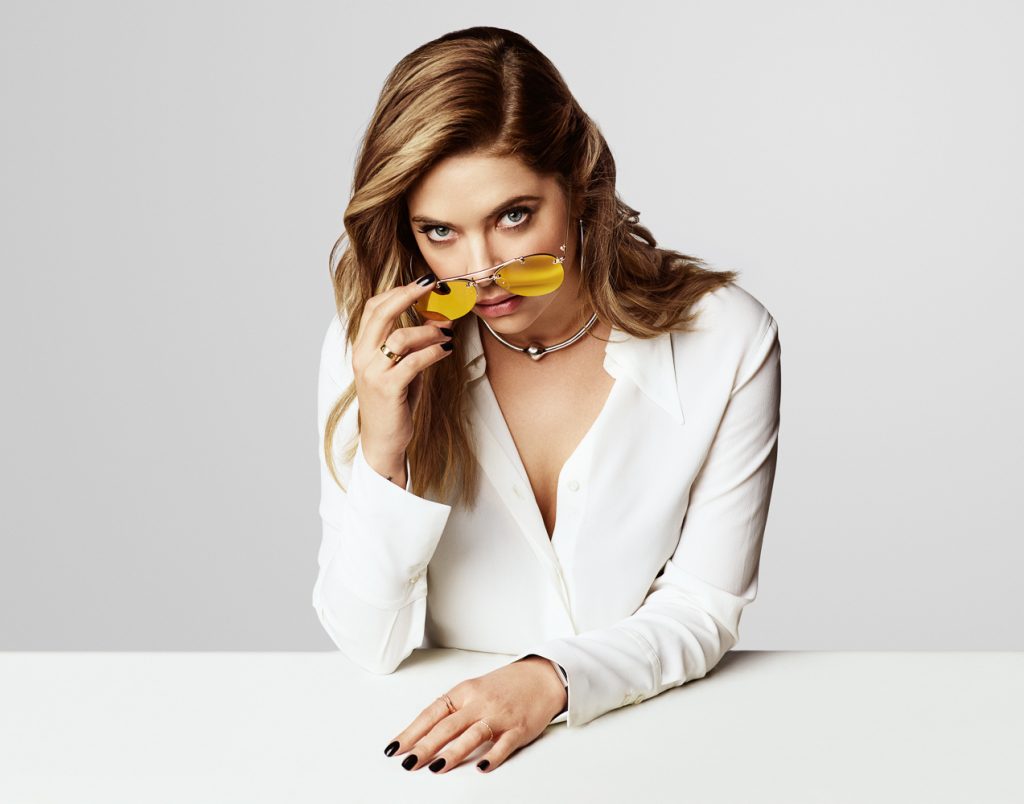 Benson has recently made many appearances on the fashion circuit, siting front row at Marc Jacobs, attending the CFDA awards and making the rounds at the Cannes Film Festival last month. Her stylist Jamie Mizrahi has dressed her in labels like Erdem and Sophie Theallet.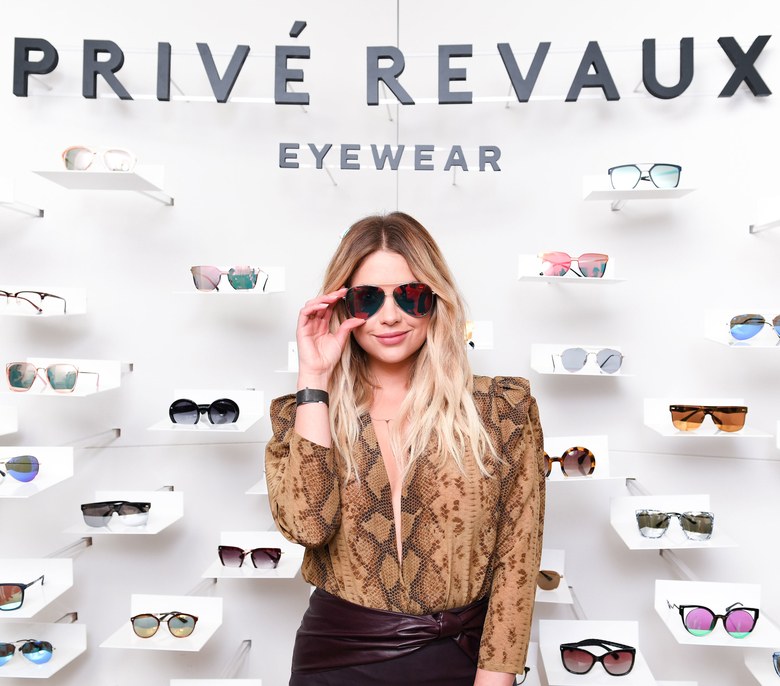 Benson celebrated Privé Revaux's launch last week at a party at Chateau Marmont. The brand's other collaborators like Steinfeld and Foxx attended, along with celebrities like A$AP Rocky. The Ashley Benson collaboration is available today through the Privé Revaux online shop.