This week in our exclusive interview, we have Leo from Neo-Ne eyewear, a father & son spectacles label found by experienced craftsman S.H.Li and his son. This is a combination of new design vision together with over 30 years handicraft experience.
They strongly believe that through fusion of outstanding craftsmanship and attention to details, excellence in spectacles design is achieved.
We sit with Leo to ask him some questions about how it all started, what inspires him and more.
1) How did you get into designing eyewear?
Neo-Ne eyewear is a father & son eyewear label. My father S.H.Li has been engaged in manufacturing glasses for 30 years and I have learnt everything about eyewear from him. Since childhood, I have been admiring his attentive and sophisticated craft in making glasses.
I have been engaged in design-related jobs, mainly graphic design and photography for years. 10 years ago, my father opened his own workshop and the production was completely self-controlled. Then I sprouted the idea of establish my own brand to make uniquely designed and good quality glasses.
In 2012, after a long preparation, we launched the first collection and that is how Neo-Ne started. Neo-Ne is a concept from father to son, creating new designs from experience.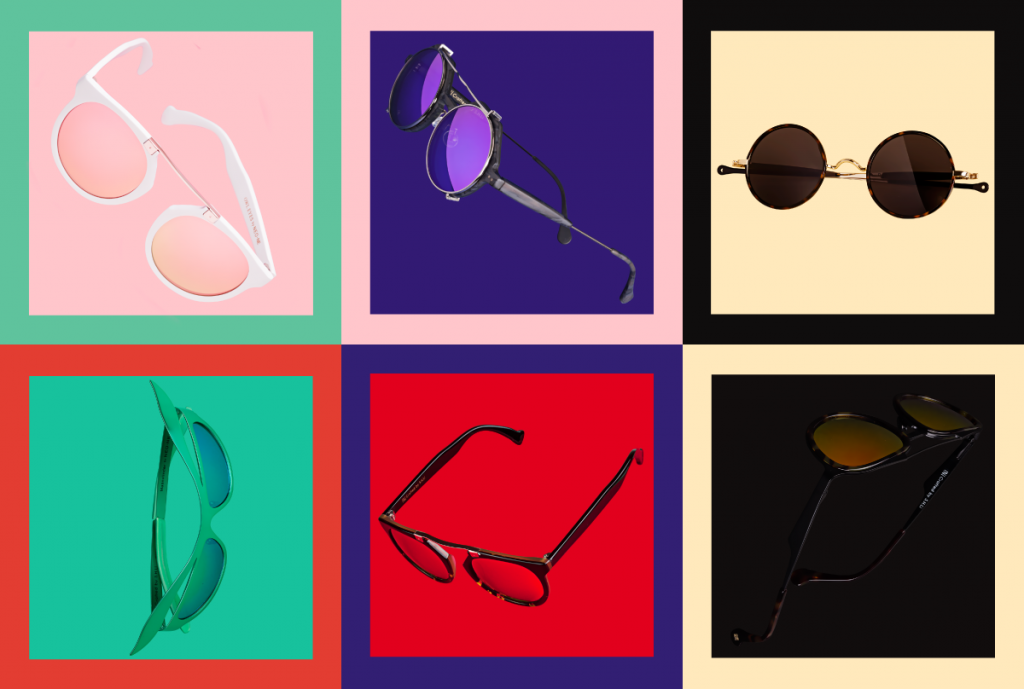 2) What is the process when you design a collection?
Every year we will create two collections, each collection there is usually 2 to 3 models. The inspiration comes sporadically, after that I'll spend a long time to gathering different information and taking my time to draft.
I like to draft the frame shapes over and over again until I feel that it's the right shape. Then the materials, finishing and structure will be all decided in a shorter time, it is usually in my mind during the research process.
Lastly, we will have a prototype and I will spend quality time taking photos of it and checking them for final adjustments.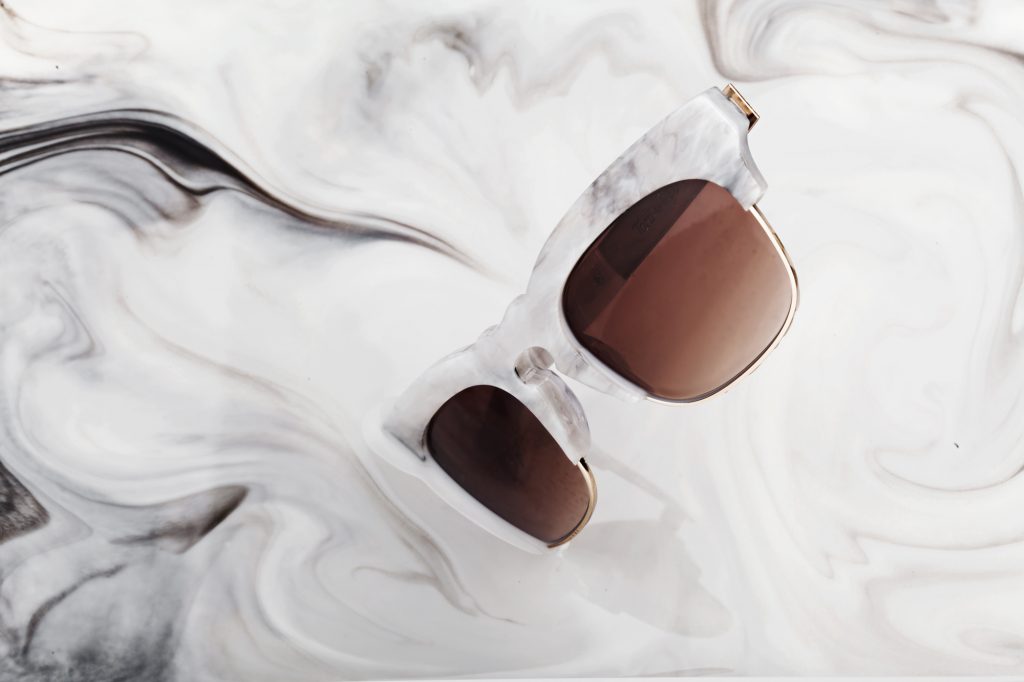 3) How and where do you source from? 
Neo-Ne is not just an eyewear label, we have our own workshop and we make our own eyewear. We work with a team of experienced craftsmen who have years of experience in big brands and lead by my best craftsman and my father
S.H.Li
to pursuit the best quality of every pair of Neo-Ne eyewear.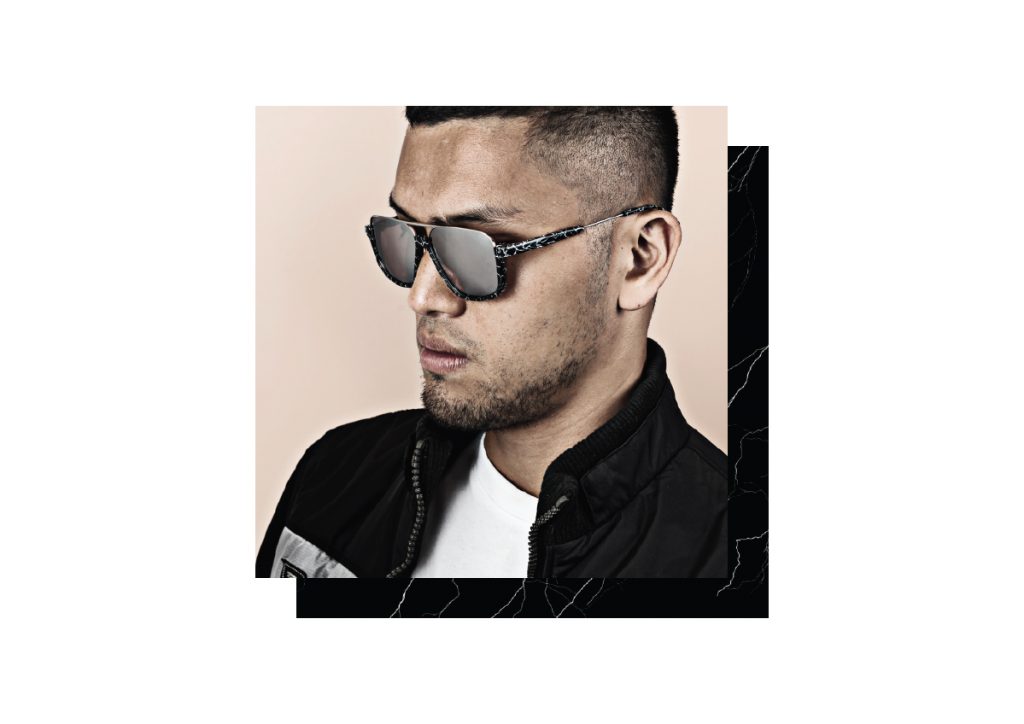 4) If you could use 3 words to describe your brand, what would they be?
Transformation, Unique, Selfhood.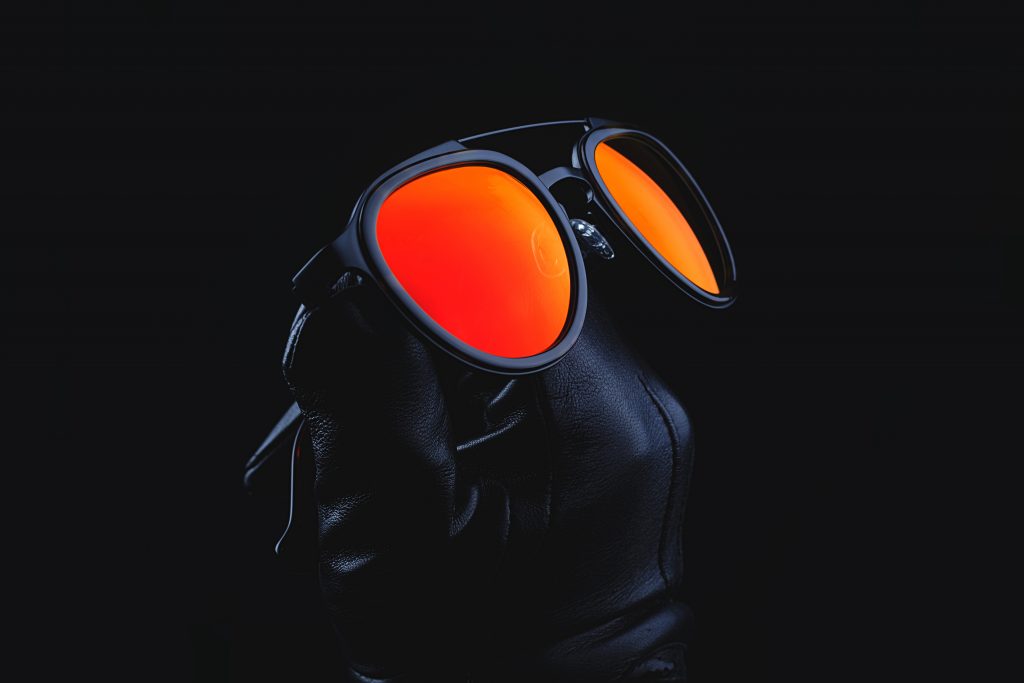 5) What was the inspiration behind the shapes and styles of the designs?
My inspiration mainly comes from culture and nature. Most of the designs start from intuitive concepts, through seemingly unrelated data collection and research, to become the final works. For example, the Owl Eyes was derived from the form of owl added with the elastic structure.
The new Rufter collection was created from traditional blindfold covering falcon added with the stereo cutting technique. Swing Bat was inspirited by Swing Jazz while Derez was inspirited by science fiction film. I am particularly interested in natural and artificial structures and the spirit of different culture.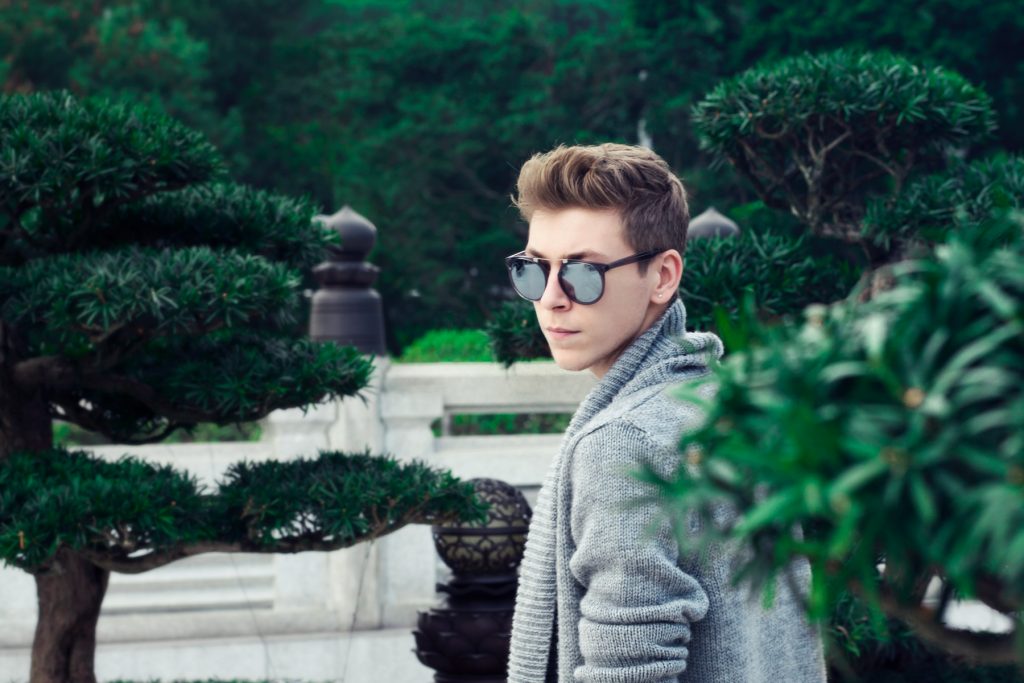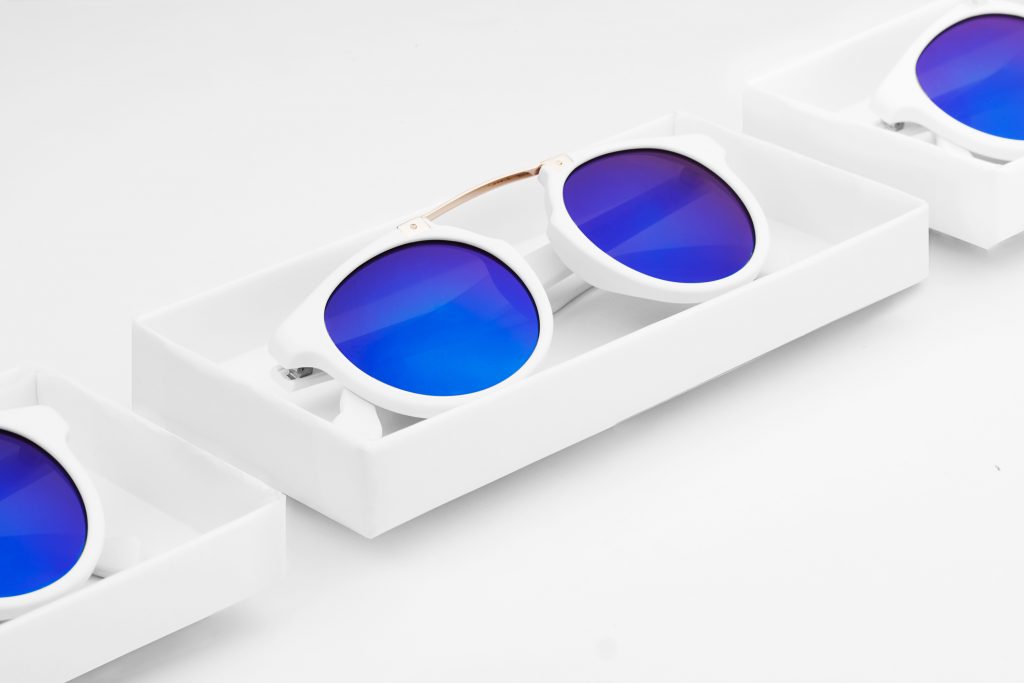 6) Tell me more about what makes you passionate about eyewear?
My father. I grew up watching him making eyewear. I see the great patient and unbelievable persistence he has with eyewear. It makes me appreciate craftsmanship and it build up a special connection with eyewear. Eyewear is not just a product to me, it is a memory. My dream is to create a successful eyewear brand with my father and let everyone knows the true craftsman behind Neo-Ne.
7) Which is your favourite pair of glasses and why?
I love Owl Eyes series. I wear them everyday. It not just looks special, but also very comfortable by its flexibility. It is our first collection and still a very important one.
We still keep modifying it every season, it feels like a model that never stop. Every year we will have new colour and new collaboration with different artists. Last year we had it with a Japanese sliver artist to create a rose branch for the bridge and this year we have white & pink combination for a fresh summer. It also feel like a reminder for me to always create something beyond the first collection.
Rufter, our SS16 latest model, is actually a variation of Owl Eyes.
I hope that one day, people will remember Neo-Ne whenever they see Owl Eyes.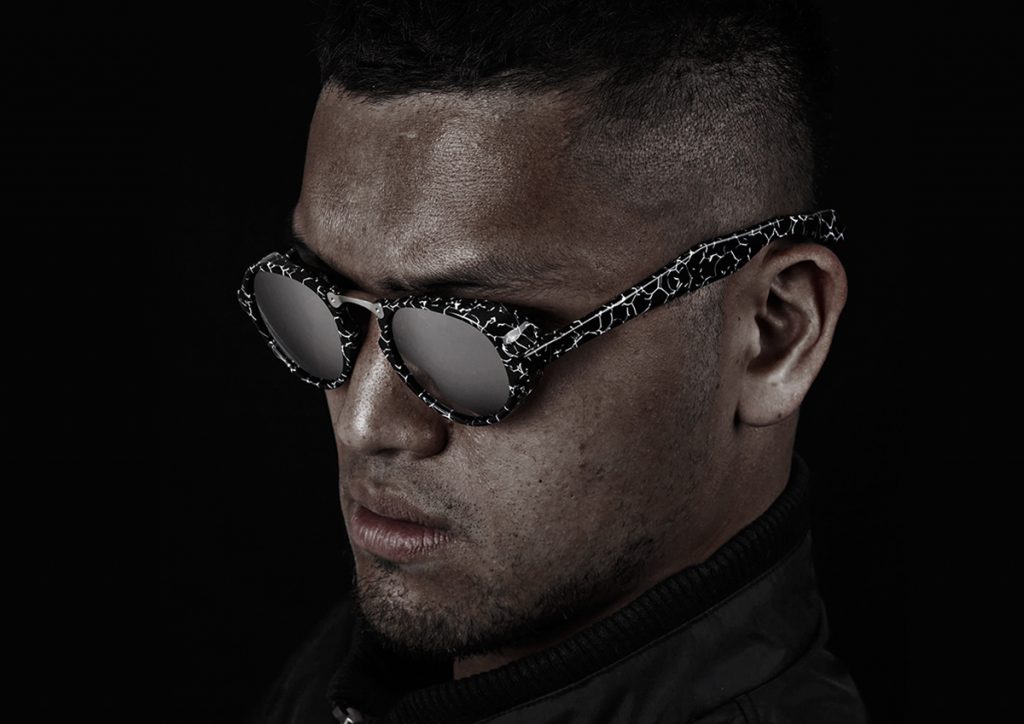 8) How do you see the future of eyewear?
I think the future of eyewear will be highly affected by technology development.
The function of eyewear might change sharply in the near future. But no matter how eyewear is going to be, I still believe eyewear will always be an expression of individual. Putting something on your face is the same as choosing a mask for yourself. It not just helps you to see, but also affects how people seeing you. I think people will love eyewear more and more, people will be more into different styles of eyewear. In Asia, some people still not use to express themselves by wearing eyewear, but it is changing. So instead of big brand, individual eyewear designer will play more important role in the future.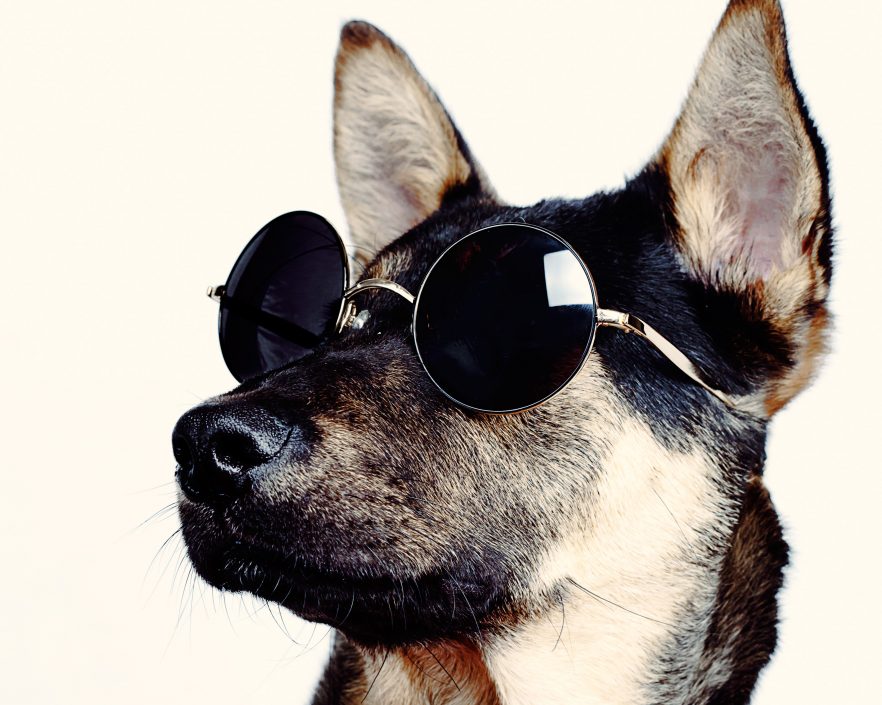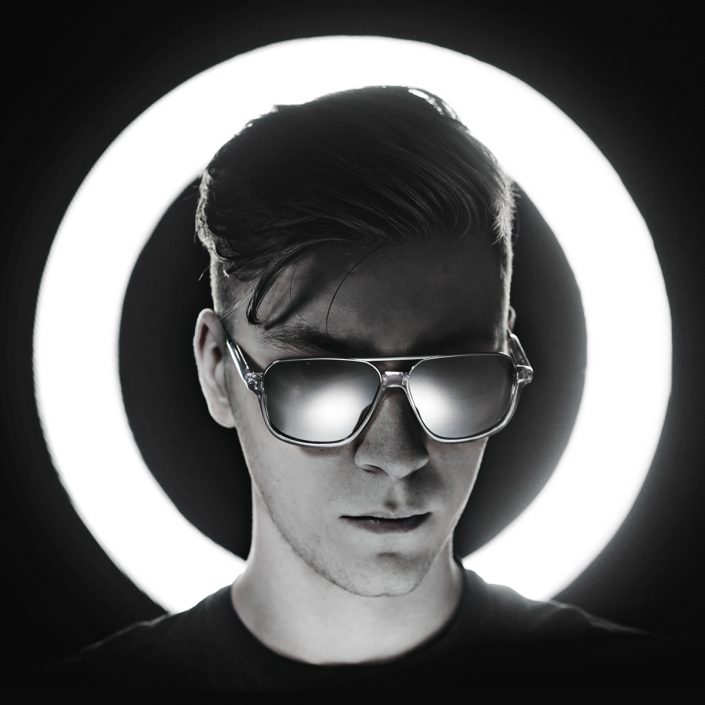 Find out more about Neo-Ne Eyewear from their website here.