This week in our first edition of 2017, we speak to the founder of Odette Lunettes, Eline from Belgium. We speak to Eline to find out what inspired her to create a brand like Odette Lunettes and what's the process behind each pair of glasses.
How did you get into designing eyewear?
I have been wearing glasses since the age of 15. The day I heard I had to start wearing glasses I was devastated. When my search for my first pair of glasses started I found out that there was no such thing as marketing when it came down to glasses. I just couldn't find any fun brands with an interesting choice of glasses or a passionate way of storytelling. So I basically only wore my glasses during school. I put them on at the beginning of a class and put them away as soon as the class was over.
 A few years later I started working for television and I realised that I couldn't read the auto queue without glasses. Contact lenses weren't an option either since my eyes couldn't stand them. I asked my stylist for help and together we succeeded: we found a pair of glasses that I liked and went well with my style.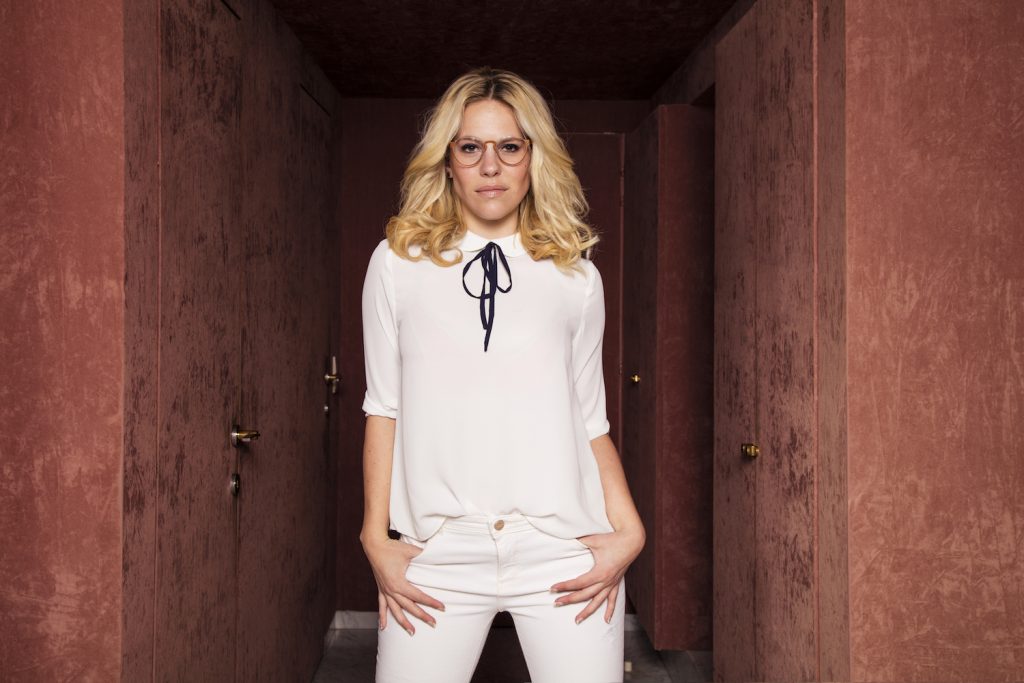 From that moment on I started to like glasses. I truly believe that they are an expression of your personality and that they don't just strengthen your vision but your style as well. They're not just an article of use but a real fashion item.
I don't get how some people only have one pair of glasses. How can one wear the same pair of glasses to clean their house and to attend a wedding for example? That's something we should all realise. Variation is important when it comes down to glasses. It's the first thing people see when they see your face.
What is the process when you design a collection?
At this point we're still a start-up. We've got 2 collections this far. Our first design process was rather chaotic. But now we're already attending both national and international fairs. The place to be to gain inspiration for example. 
The women who draws our designs graduated in Product Development and she's an optician. We fine tune everything together. From the colours and nose pads to different shapes. Afterwards we start with the technical drawings and producing the prototypes.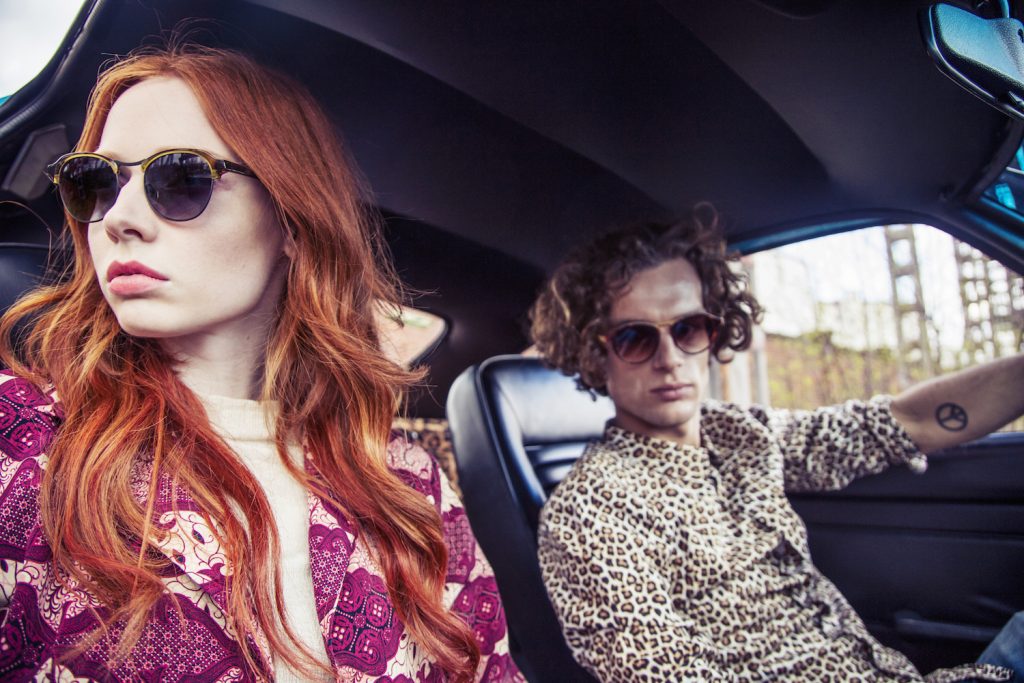 How and where do you source from?
Metzler International is a German company, specialized in glasses, that we work with. They've been in this industry since 1830.
My partner and I are both active in the media so we have a different opinion about glasses than let's say an optician.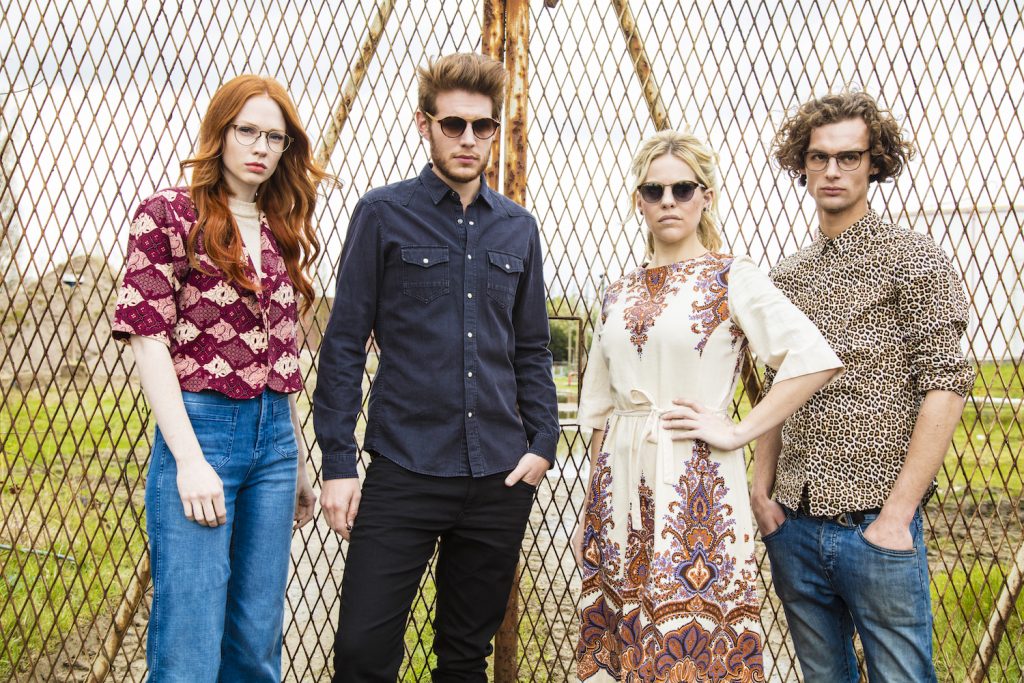 We'd love to focus on our marketing strategy to position Odette Lunettes as a love brand.
 Our producer has a lot of experience in his field so that's really interesting to work with. He also offers us an experience behind the scenes and we decide on every single detail: coating, polish, materials, different screws and more. The acetate for our glasses is made in Italy in a company called Mazzuchelli. Their making-off acetate is still a real handicraft.
If you could use 3 words to describe your brand, what would they be?
Affordable, fashion and tough.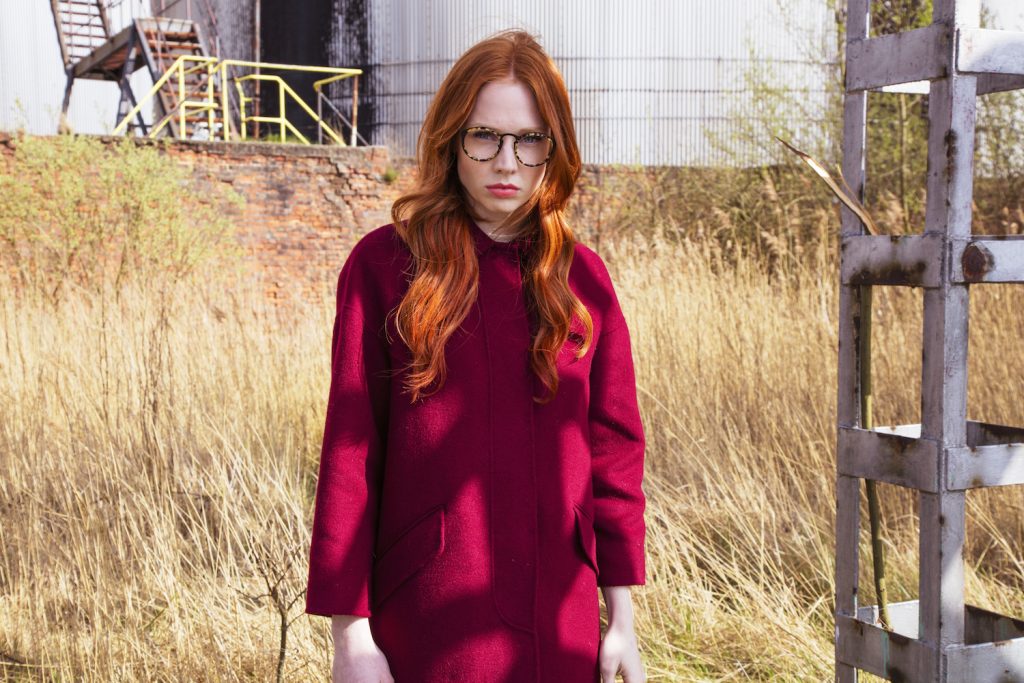 What was the inspiration behind the styles of the designs?
A must for every pair of glasses is that I would want to wear them. Because I know what it's like to not be able to find the perfect pair of glasses. What I wanted, when I was 15, just wasn't an option so that's why it is a must that I have to like every pair of glasses by Odette Lunettes.
50% of Belgium, The Netherlands and Luxembourg has to wear glasses. In America this is already up to 70%. I believe that this amount will only increase over the years. Contact glasses aren't healthy for your eyes so that's a really important reason why people should love wearing glasses.
I want to reach people who don't like to wear their glasses to make them love wearing glasses again. Almost every famous person in Belgium owns a pair of Odette Lunettes, simply because they love our brand, image and marketing.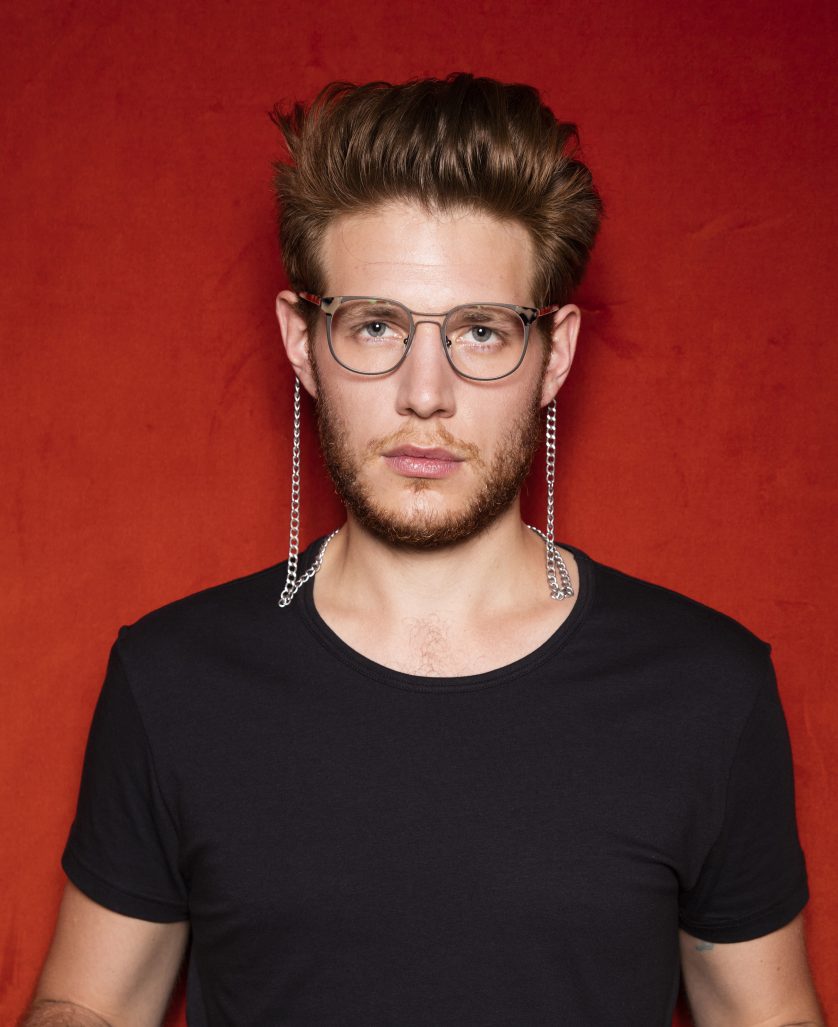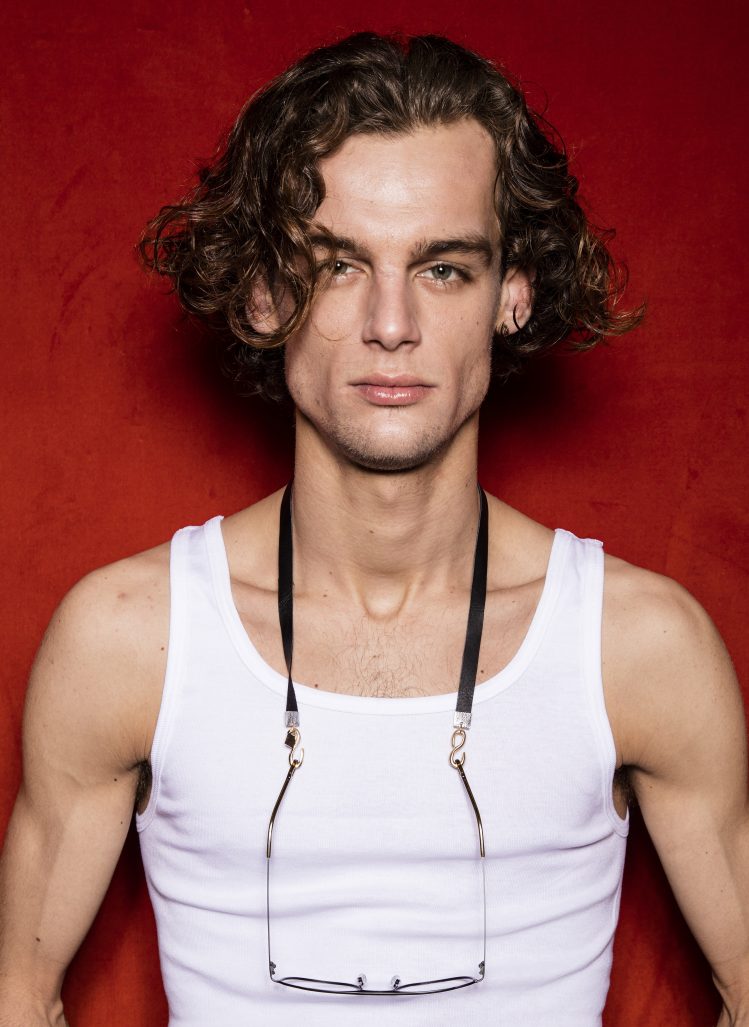 Tell me more about what makes you passionate about eyewear?
That's the thing about passion, you don't know where it comes from, it's just there. I think glasses are a real fun object. It's the very first thing someone sees when they see you. We cover our body with clothes and our face with a pair of glasses. Clothes should match with your style so glasses should do the exact same thing.
We've all got more than just one outfit so why do some of us only have one pair of glasses? There should be more variety. I have the opportunity to wear a pair of Craven on Monday and Kerwitz on Thursday, for example.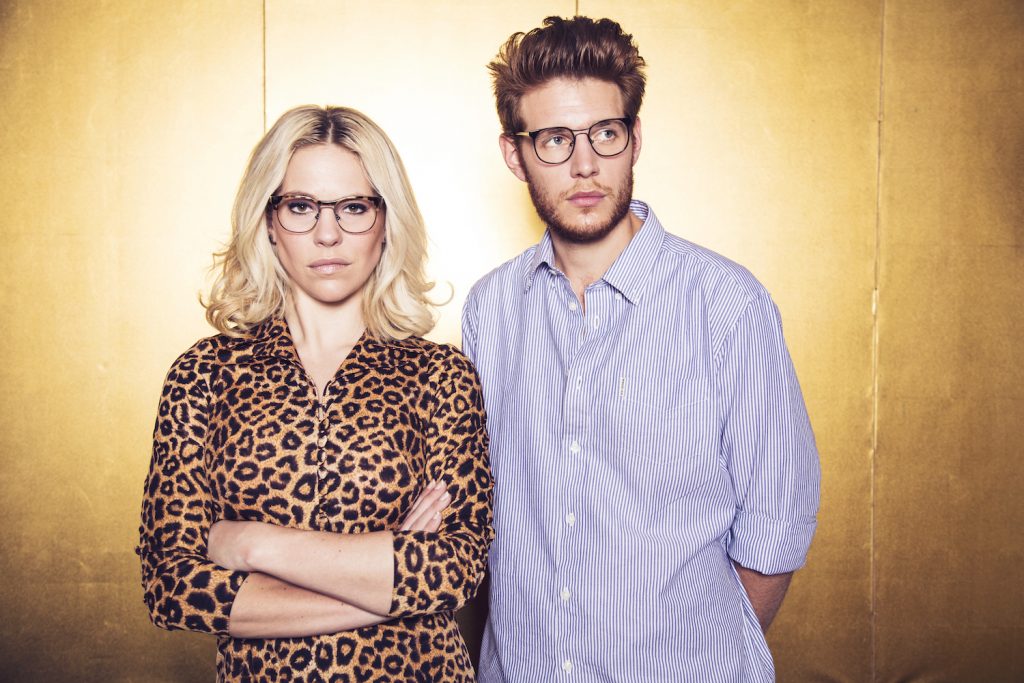 Which is your favourite pair of glasses and why?
It really depends. Glasses are timeless, which is a huge advantage. There is no such thing as "that pair of glasses is so fall / winter 2005", so to say.
I like my glasses simple without too much extras. Most of the time I change my glasses every week and a half. The starting point of my outfit are my glasses.
First of all I choose my glasses, afterwards the rest of my outfit.
With handbags you've got so many options: clutch, shoulder bag, large, small, high, low, … But a pair of glasses is just a design with two glasses and a frame. It's all about nuance and details.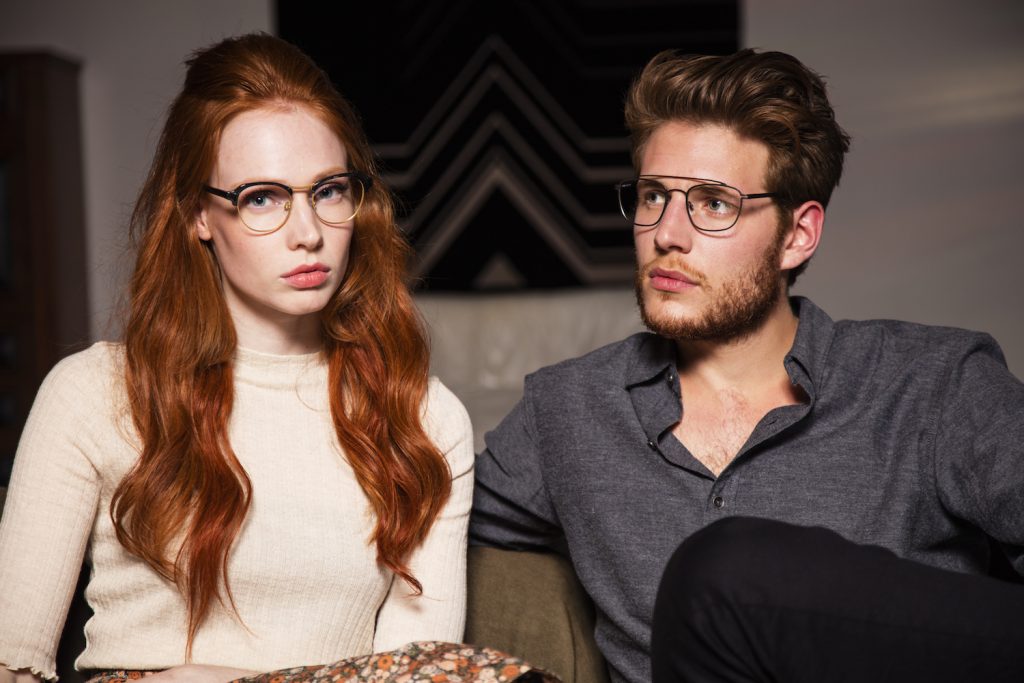 How do you see the future of eyewear?
I've got the feeling that glasses have become more and more present these days. More than in the past anyway. It has become a way of expressing ourselves.
We want to be unique, not just like anybody else. We express our personality with our look and a pair of glasses has become a part of that look. People have become more aware.
 Glasses shouldn't be just 'big' anymore. People want to share the story behind the designer and brand they're wearing. 
I think that commercial chains are a really interesting dealer in the glasses industry.
They challenge independent opticians to re-invent themselves. They now have to create their own identity for their store. That's another reason why I think the future of glasses is looking good.
More people will have to wear glasses because the quality of their eyes has gotten worse over the years. People care more about their vision than they used to.