Peppered with influences from her colorful Caribbean background, acclaimed designer Samantha Smikle creates creates fashion-forward eyewear designs and trendy jewelry pieces.
TNEMNRODA [nem-row-da] eyewear collections are saturated with luxe refinement and fantastical spirit. The handcrafted New York-based brand is also carried private boutiques in Hong Kong, Dubai, Greece, UK, Canada, NYC, Houston and Miami.
1) How did you get into designing eyewear?
I actually studied journalism and made the switch to jewelry design after picking it up at an internship at Elise Overland right after I graduated from BU. Still head fast on becoming an editor, I worked my was to assisting the style editor at Fader and loved it. But when I had the opportunity to succeed my editor, I found that I was more fulfilled by designing wonderful pieces than I was reporting on them.
So I switched gears, pursuing a career in jewelry. I worked with designers like Miguel Ases and Alexis Bittar and one day decided to apply a chain to the sides of a pair of my own sunglasses. Friends and strangers alike loved the look and I expanded that to applying variations of my jewelry designs to the lenses and frames of eyewear. The demand was so great, I had to keep creating new designs until it shaped my entire business!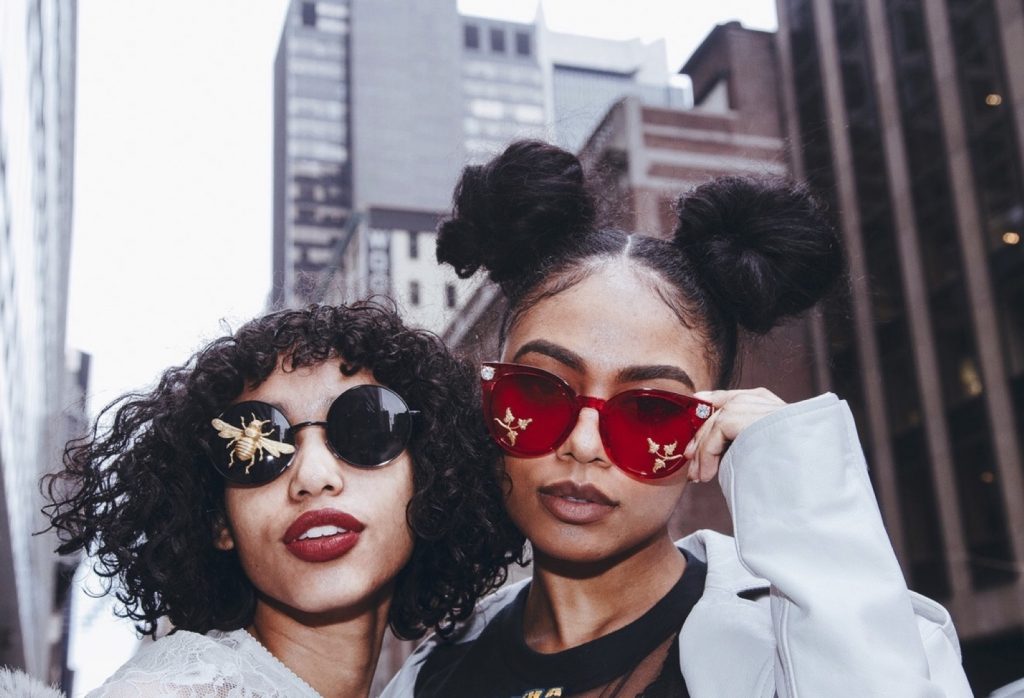 2) What is the process when you design a collection?
A collection is a mix of what I want to wear, variations of what's been most successful in the line previously, and what I would want to see on my favorite muses at the time. Sometimes I approach designing starting with a frame I have in mind and look for materials that would work for it. Other times I focus on the design I want to get across and select frames that would be a good foundation to execute that idea. It depends what's more important to me for a particular design–whether it's about the frame or the embellishment. Usually it's a balance of both.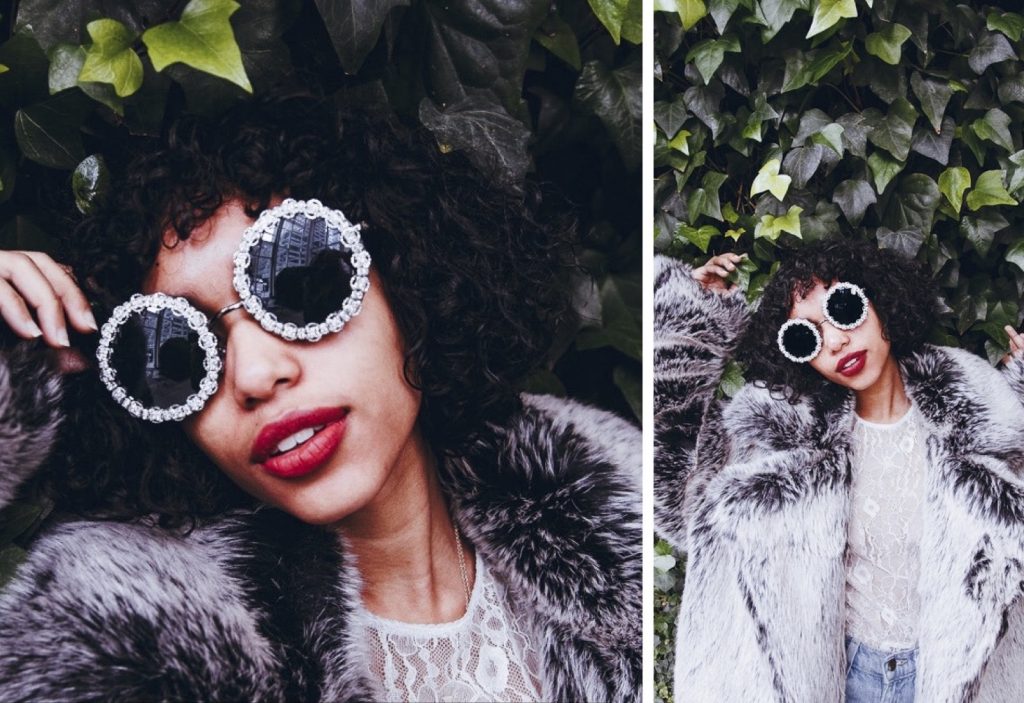 3) How and where do you source from?
I live in NYC so I have a network of vendors in the city and overseas through my history in the jewelry industry.
4) If you could use 3 words to describe your brand, what would they be?
Fantastical, trend-forward, luxe.
5) What was the inspiration behind the shapes and styles of the designs?
I get inspired from all the stimuli I collect through life, conversations, social media binging and even the music I'm listening to, books I'm reading or shows I'm watching. I love to tap into the past and revision it with my current perspective.
Right now, I'm really inspired by the 90s hip hop and pop artists style. So reimagining what I would have designed for the Spice Girls, Aaliyah, Lil Kim, Kurt Kobain and WuTang if I wasn't in elementary in the 90s lol.
6) Tell me more about what makes you passionate about eyewear?
Eyewear is functional, yes. But it's the one accessory that really gives you an allure and mystery. It shapes your persona. If you want to feel glamorous, a pair of beautiful oversized sunnies can make you feel that way. If you want to feel cool, a trendy pair will have you feeling just that. It's so instant, and overrides what you're actually wearing. It's a pretty incredible thing.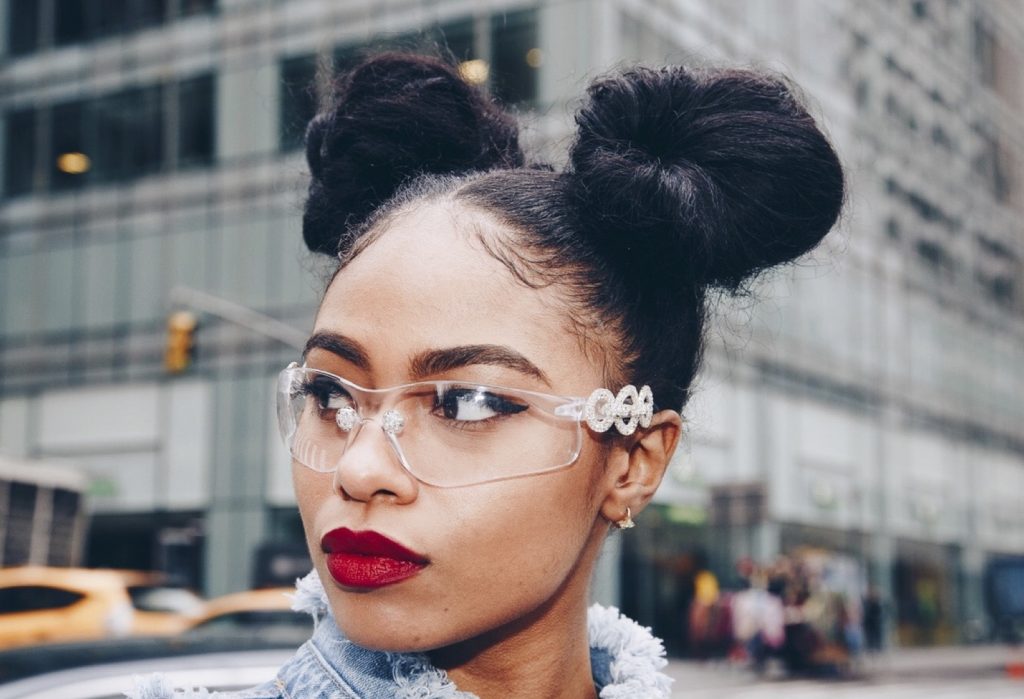 7) Which is your favourite pair of glasses and why?
My favorite pair are the Better Than The Rest Sunnies. Aptly named, they have everything we're craving right now, a fresh round-geo shape, optics lens for night time wearability and delicate crystal embellishments to be appropriately glitzy for any occasion.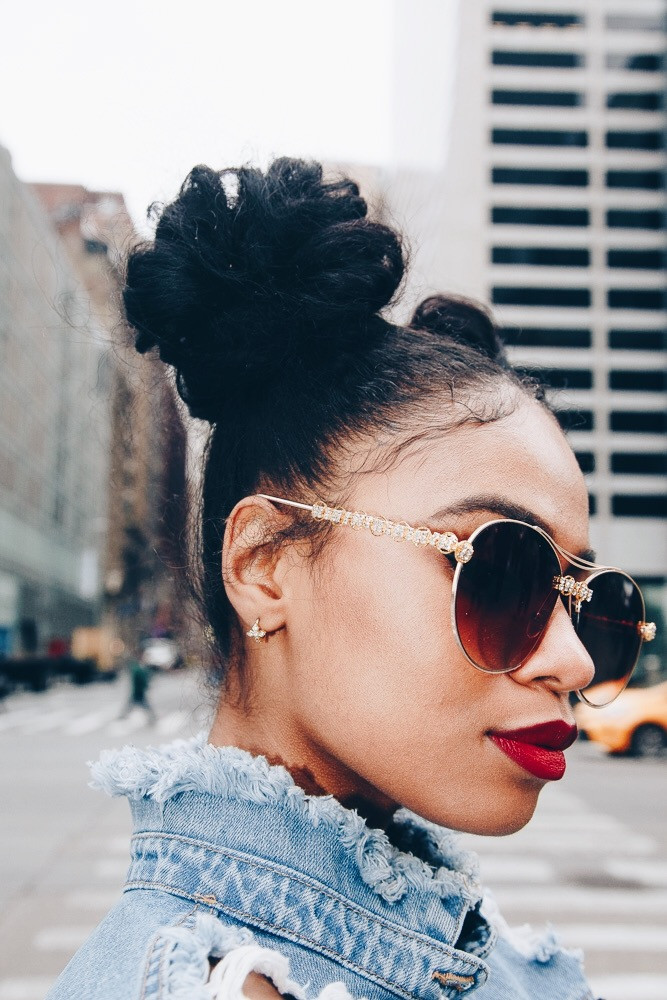 8) How do you see the future of eyewear?
Eyewear has become incredibly innovative and also taking more points to make a nod to the past. Houses who have a long history are adopting the idea of adding new materials to their eyewear. Gucci, Kenzo, And Dior are all adding embellishments to their eyewear. I love that more designers are adopting the style!