Fashion Week has almost come to an end and we've shortlisted our favourite eyewear looks spotted on the runway. This season, the designers showcased on the runway designs inspired by the past meeting our present, sci-fi fantasies and beautifully bold colours.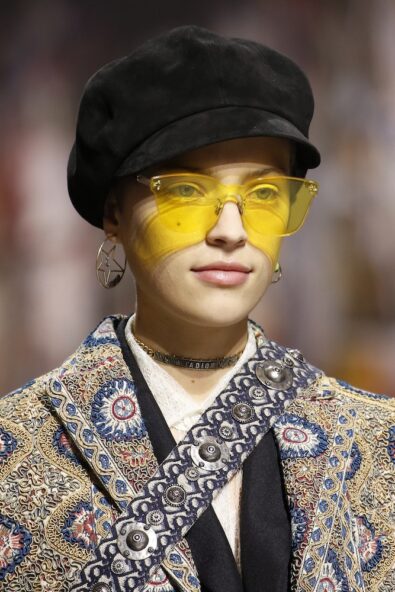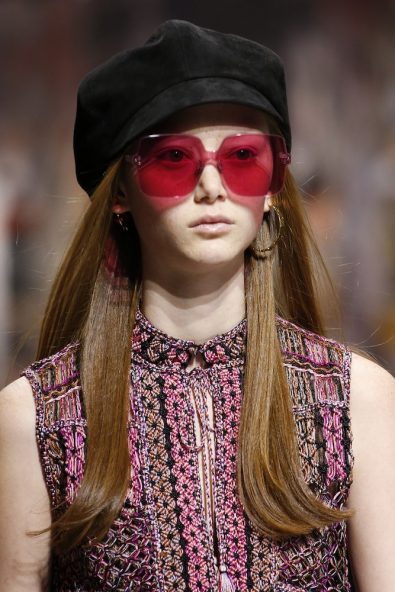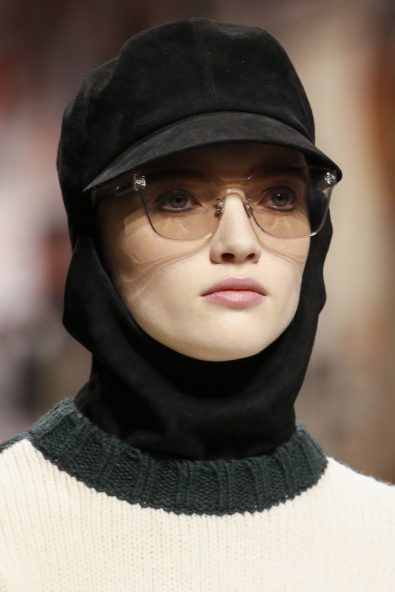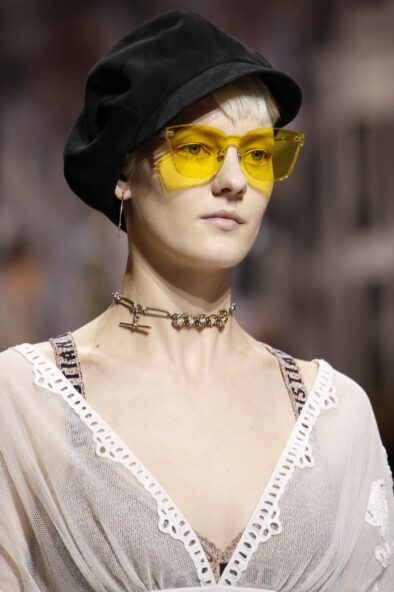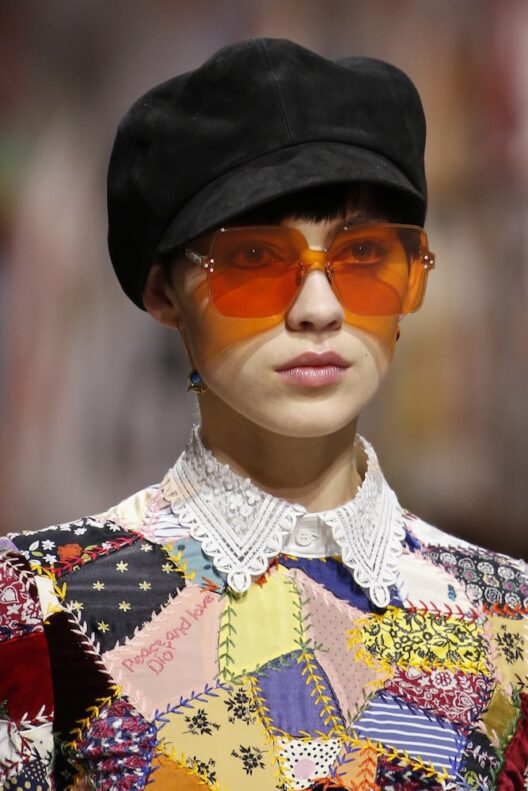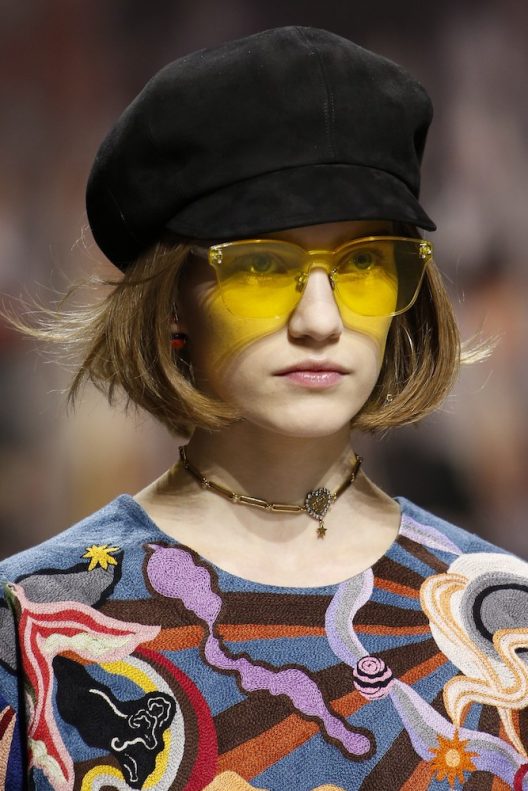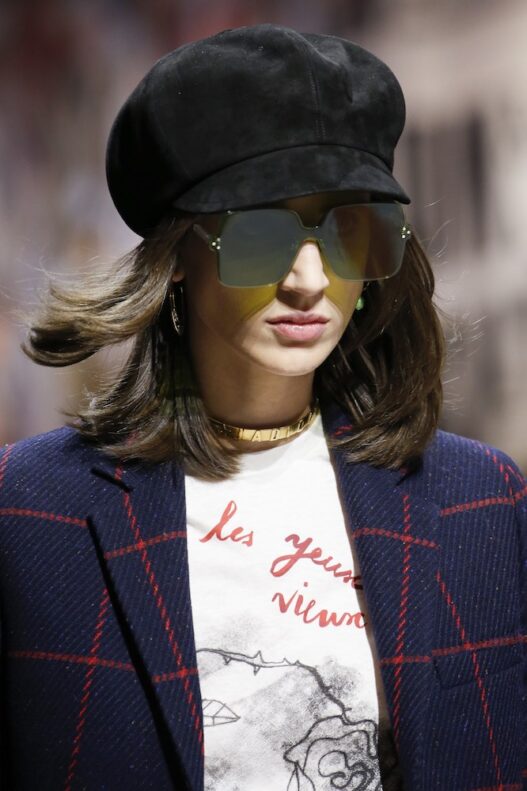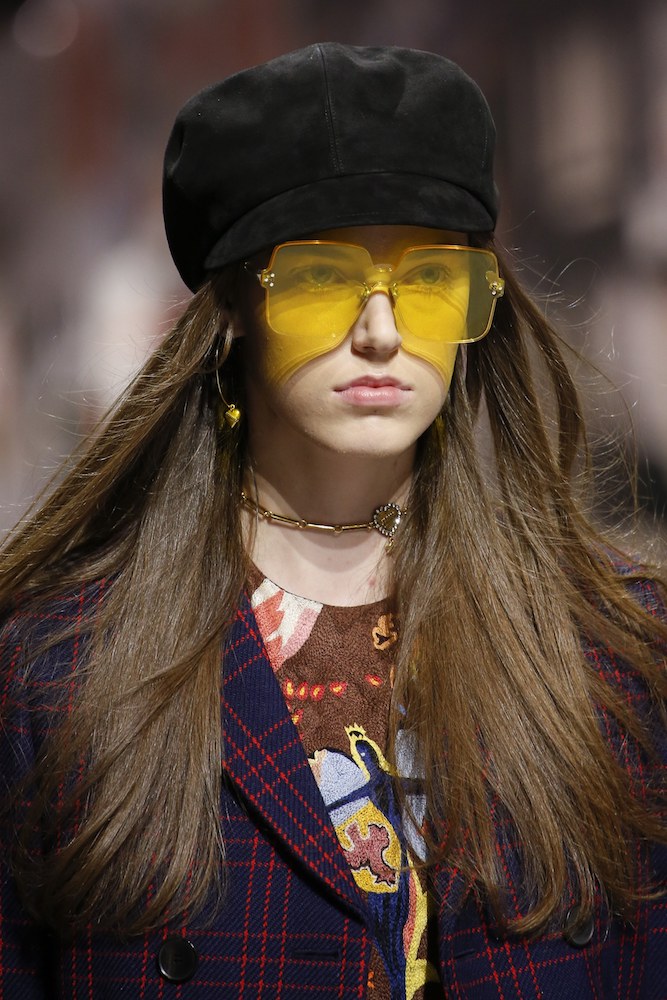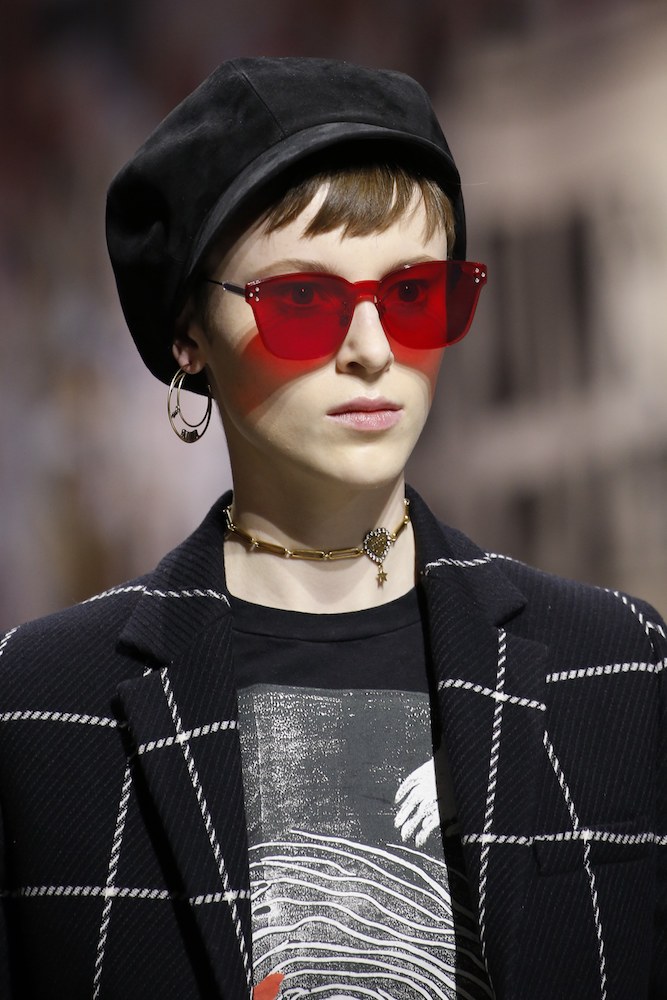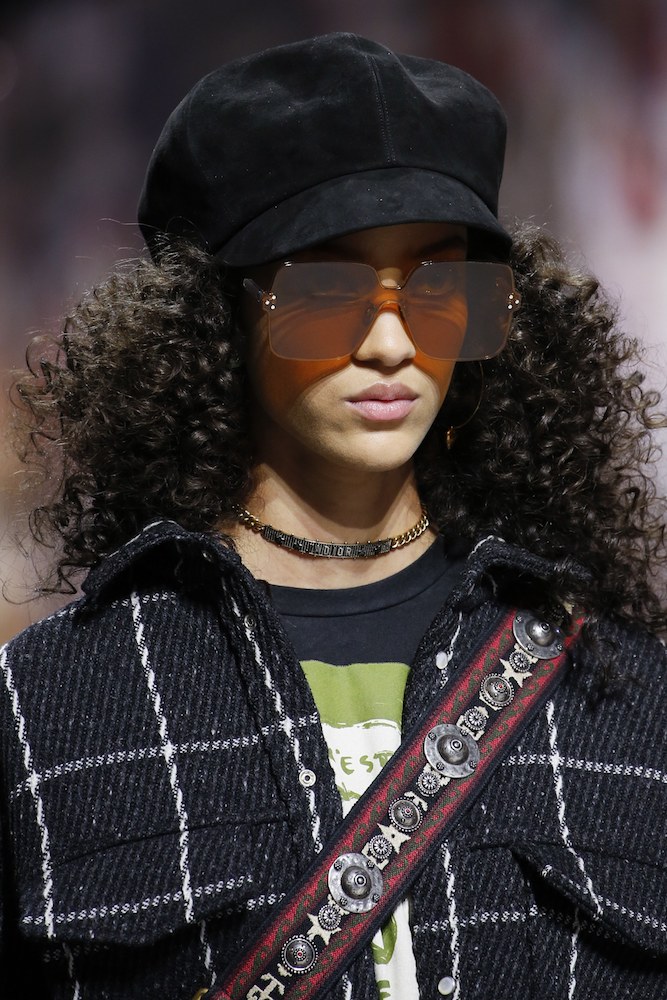 "Maria Grazia Chiuri understands her own time. Dovetailing as it has with the Trump era, her Dior tenure has coincided with a great feminist uprising. She's held up a mirror to feminism's fourth wave, quoting the Nigerian novelist Chimamanda Ngozi Adichie one season and the art theorist Linda Nochlin in another. This season, Chiuri saved almost all the slogans for her set, which elaborately reproduced magazine covers and protest art of the late 1960s. And she took up the clothes of that era—the crochets, the embroideries, the patchworks—and filtered them through Dior's luxury lens. The charm of the collection was in its rich craftiness." —Nicole Phelps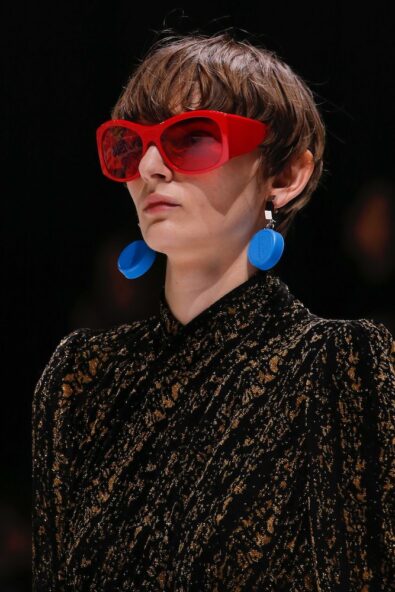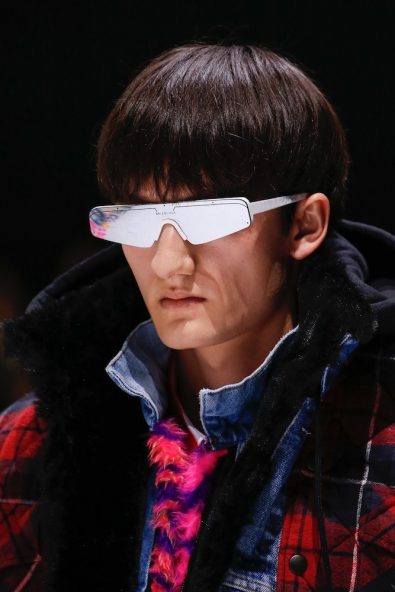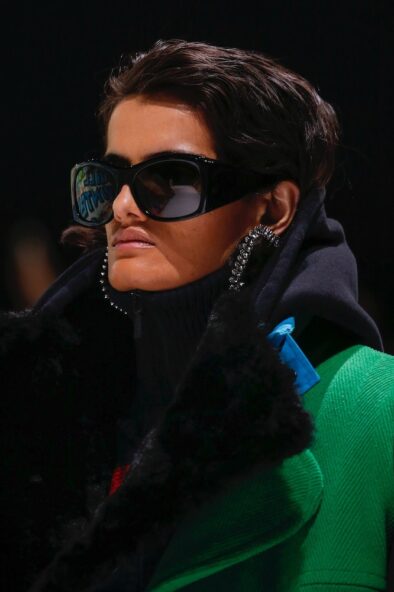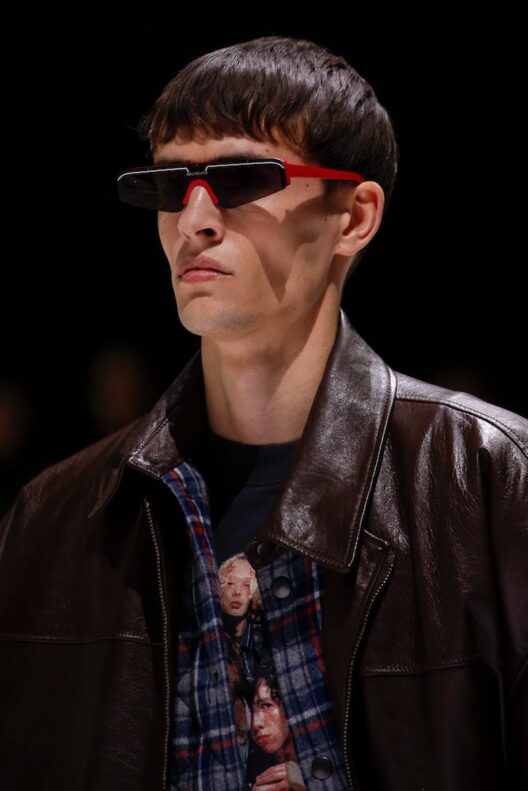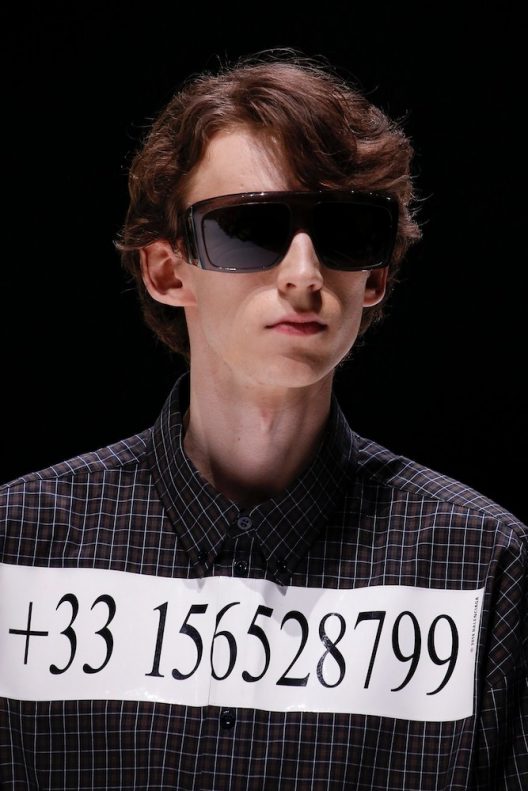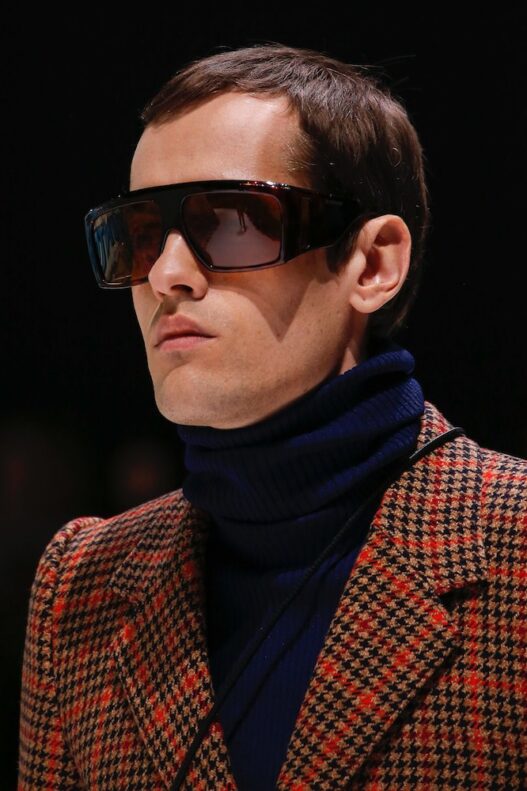 "It was the first time women and men walked together in a unified show, and for Demna Gvasalia, it represented a conceptual and personal leap forward. Instead of merely imitating the heritage looks of Cristóbal Balenciaga, he'd dedicated R&D time to working on a high-tech computer-enabled process for molding tailoring for women and men alike. Bodies had been 3-D scanned, the 'fittings' were done in a computer file, and then molds were printed out. Progressive ideas are much needed in fashion today, on all kinds of levels. Demna Gvasalia's mission to recode Balenciaga tailoring in the cyber age might not be a future solution—it still involves the use of synthetics, and you could argue that it negates the skills of the human hand. Nevertheless, the thinking behind this collection marks Gvasalia as a designer who wants to be an agent of change in the fashion industry, and who goes for social change, too. 'I don't want to be just a T-shirt-and-hoodie man. We sell them, of course—but I feel I have a responsibility to do it in a way which brings a message.' Ethics x aesthetics. Sounds like a timely way forward." —S.M.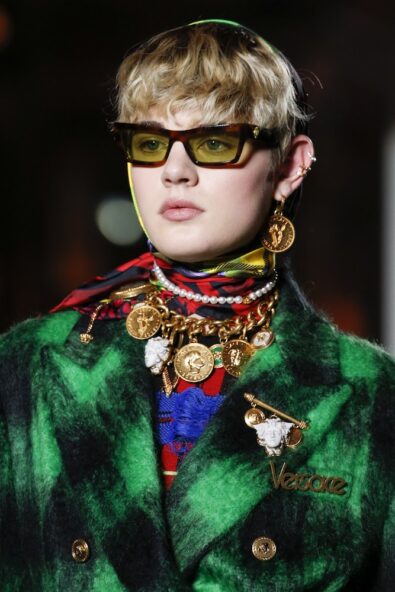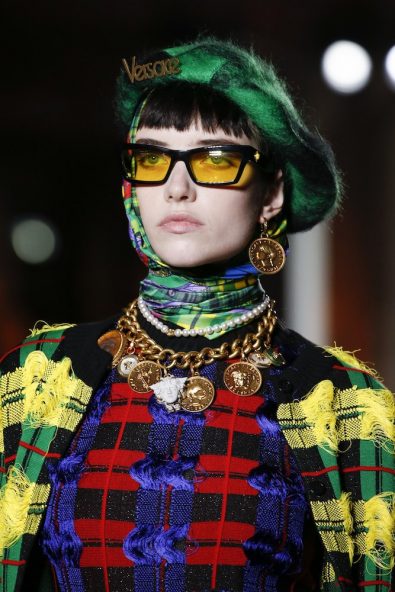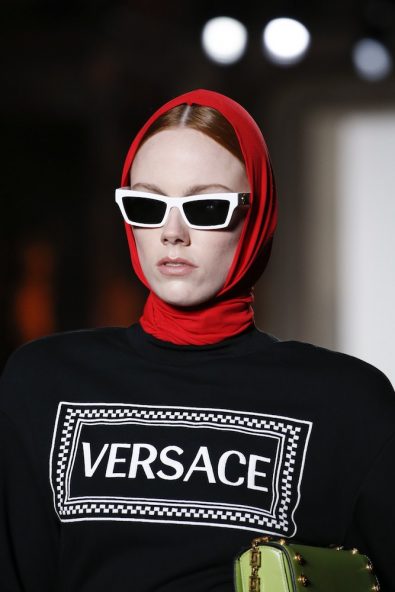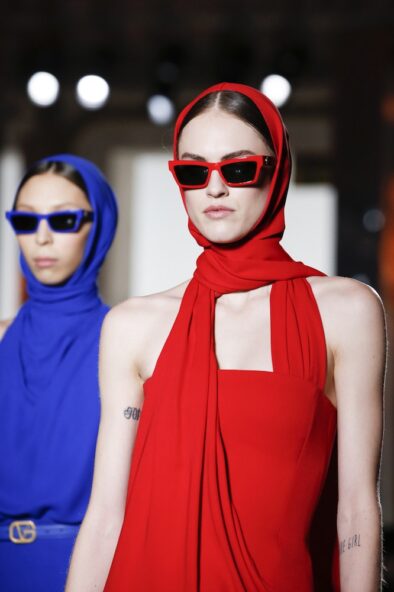 The Versace archive is a fathomless source of brash, busy, primary-color, pop prints, which young designers revere. The trick here was that Donatella took that encouragement to go all-out with total looks—head scarf to body-con drapery to leggings to print-covered boots. That's where it got interesting, because while the Versace sexiness is so much a house 'classic,' it was the head coverings which refreshed and reinforced the frisson of glamour. With just this one device, Donatella nailed something important. In the'80s and '90s, the years of bouncing Cindy Crawford blowouts, such looks simply couldn't have happened. Now, it was the tightly wound jersey scarves and dark glasses that rendered the trio of black dresses so visually impactful. Subliminally, they signaled a lot of things which are now up for consideration. – Samantha Mower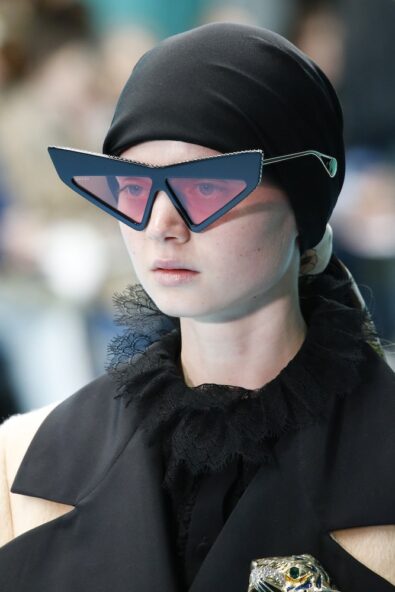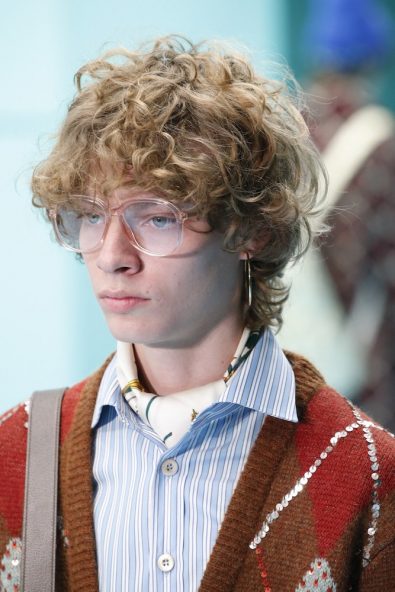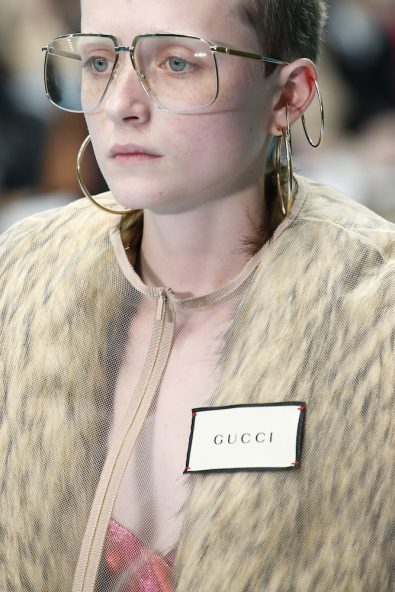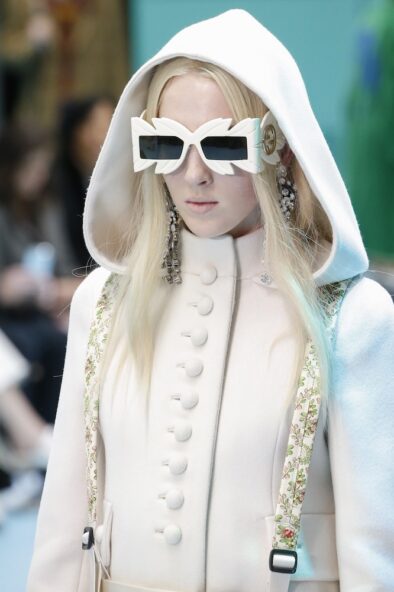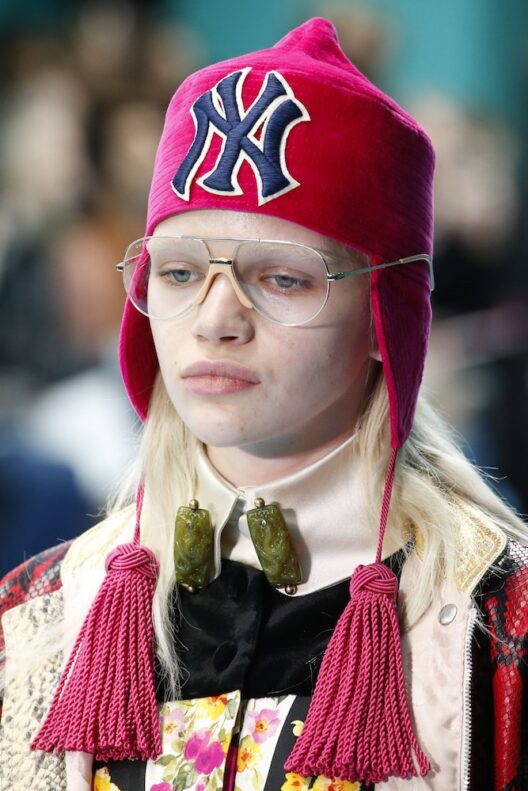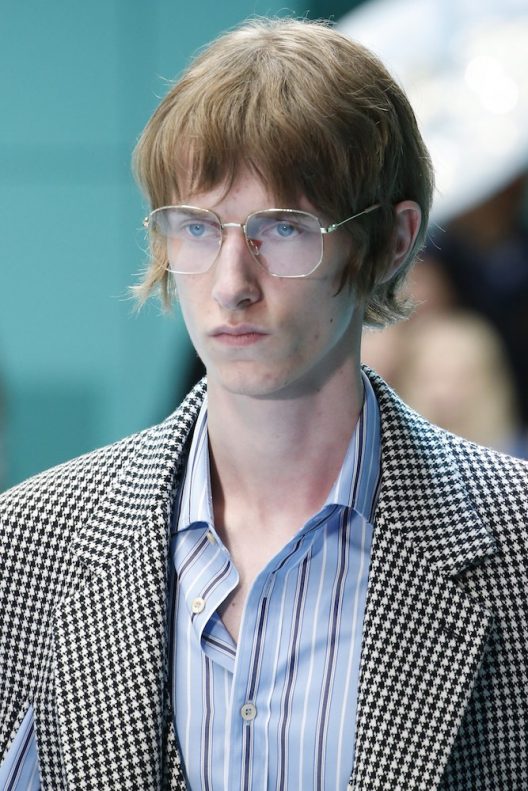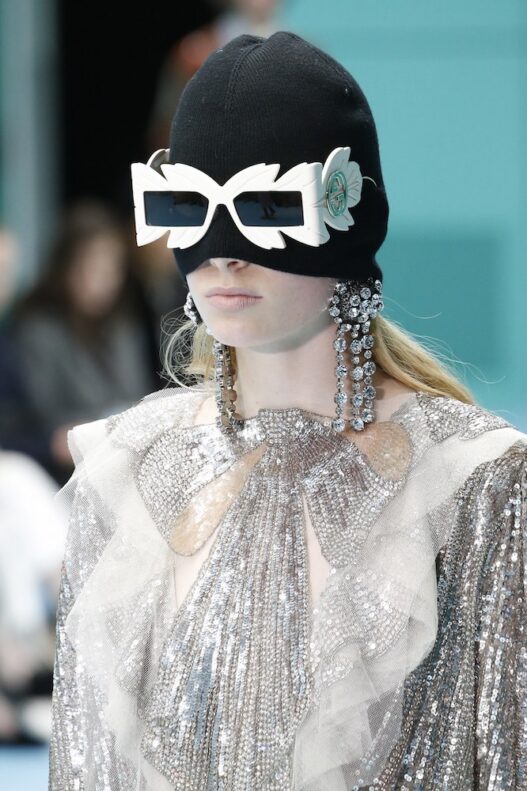 The show radiated cross-cultural meanings, a clashing of symbols by a brand that has markets to charm across the globe. There were Russian babushka headscarves and modest, covered-up folk-costume dresses next to spangled, '20s showgirl chain mail and jewelry; a pagoda hat and Chinese pajamas; English tweed, Scottish plaid, and a Fair Isle sweater; Italian '80s vintage beige businessman suiting; a glam power-woman ruched dress and gold leather peplum jacket. Gucci logos were everywhere, of course, and there were branded love letters to Sega, Major League Baseball, manga, Paramount, and Russ Meyer. In other words: A zillion billion clothes and accessories guaranteed to stoke Instagram commentaries for weeks to come.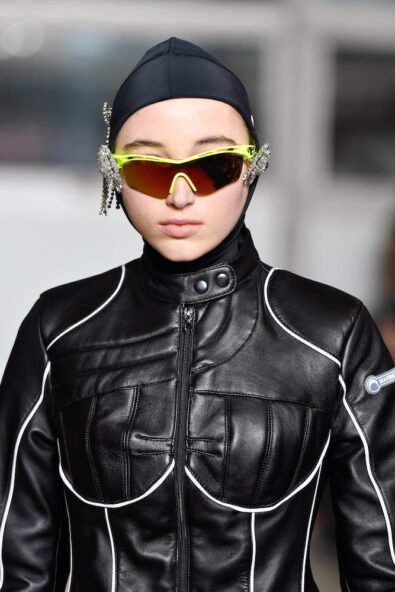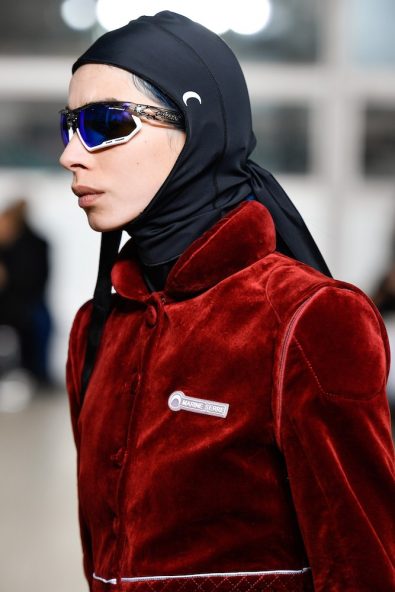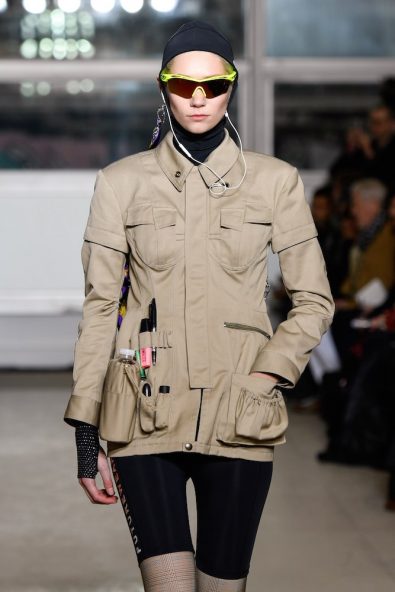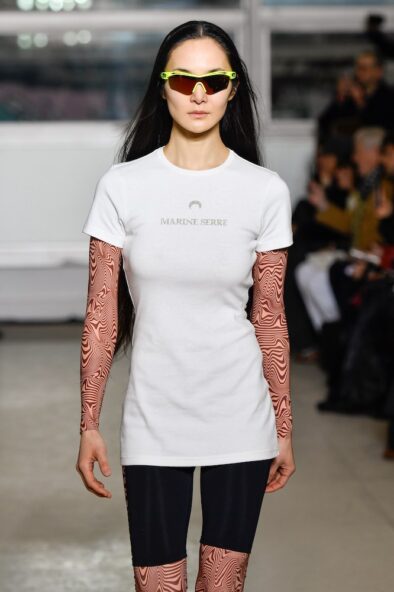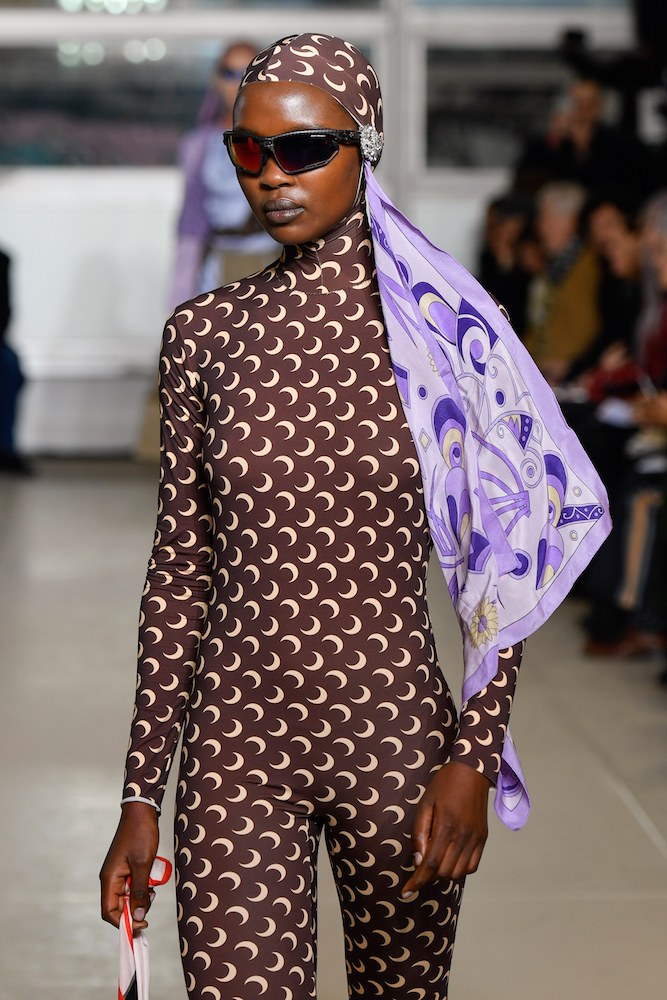 "Marine Serre titled her terrific third collection Manic Soul Machine, a reflection, as she put it, on the roller-coaster ride of the first six months of leading her own label. It's apt. The hyper-speed at which the industry moves means designers like Serre have to deal with not only the voraciousness of the hunger for newness but being able to present to the world a cohesive and consistent image from the get-go as well. It's yet harder still if you're someone like Serre, who is not only a significant talent but also self-aware and reflective about how fashion can find its place in today's world and what it should actually stand for. Consideration of the political, the societal, the cultural, the sexual—they're as much part of who she is as they are part of making great clothes. Which she does, and then some." —Mark Holgate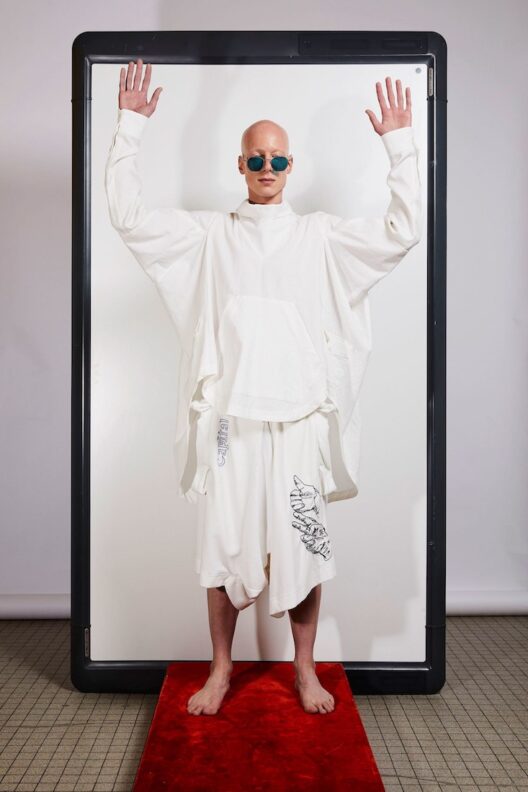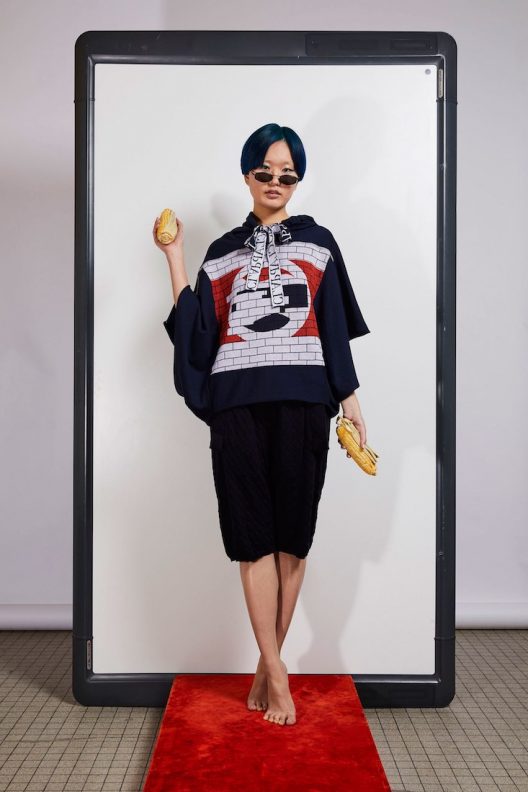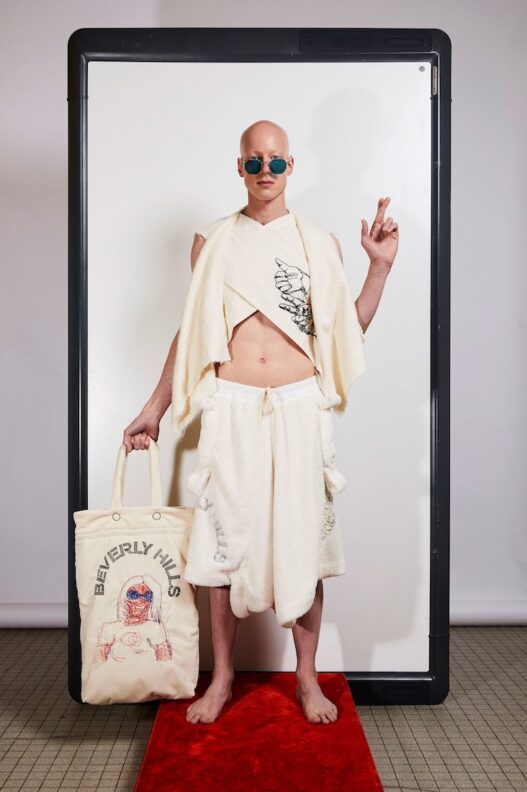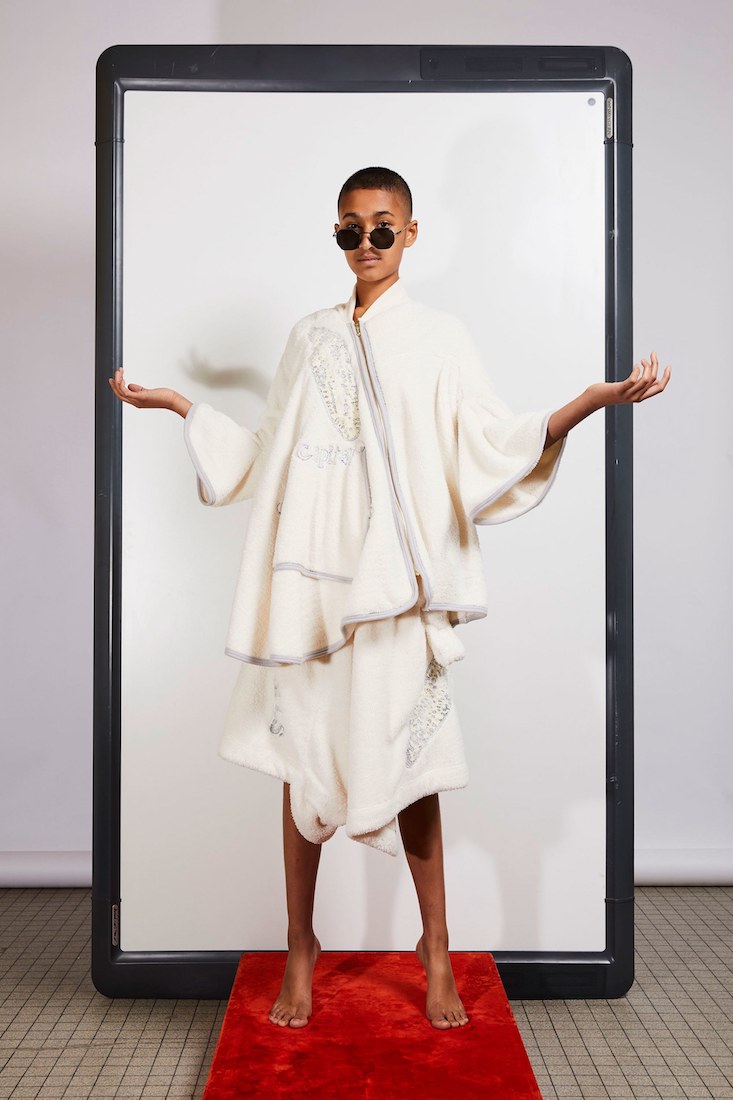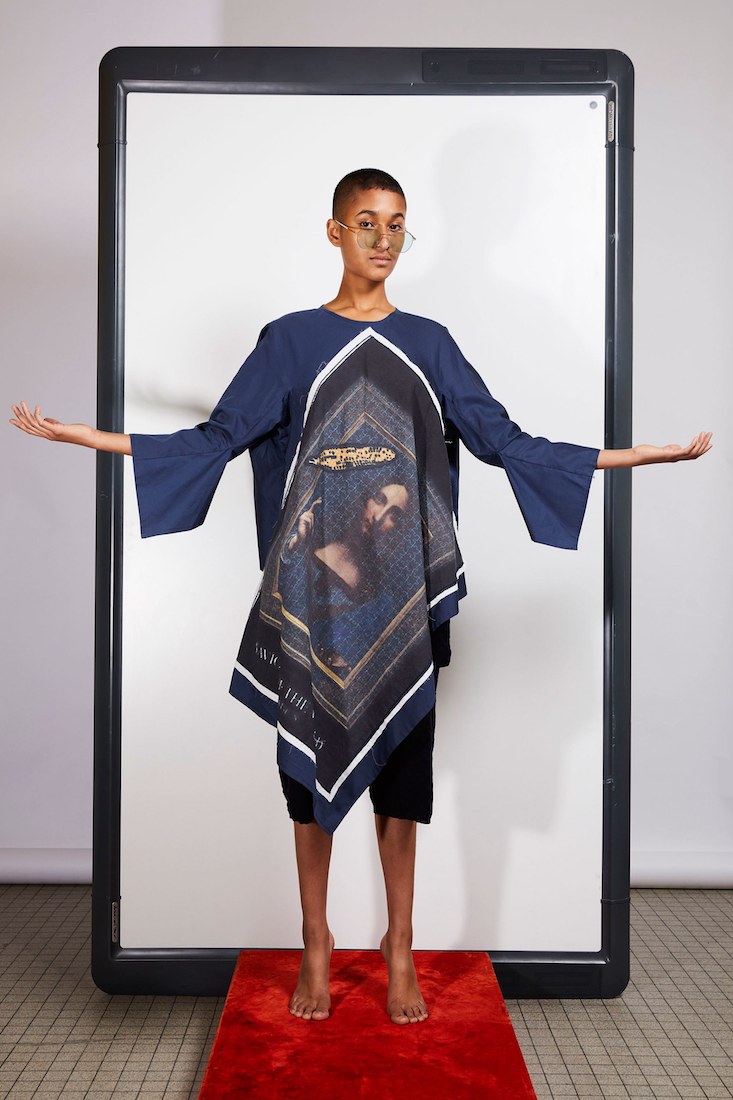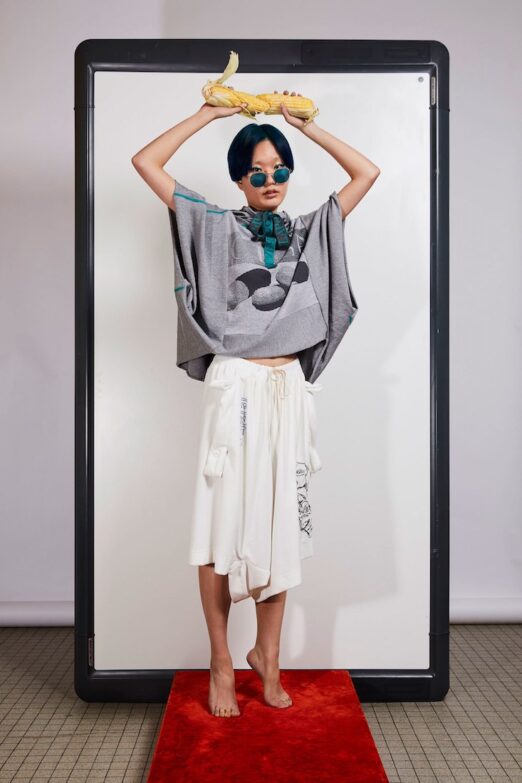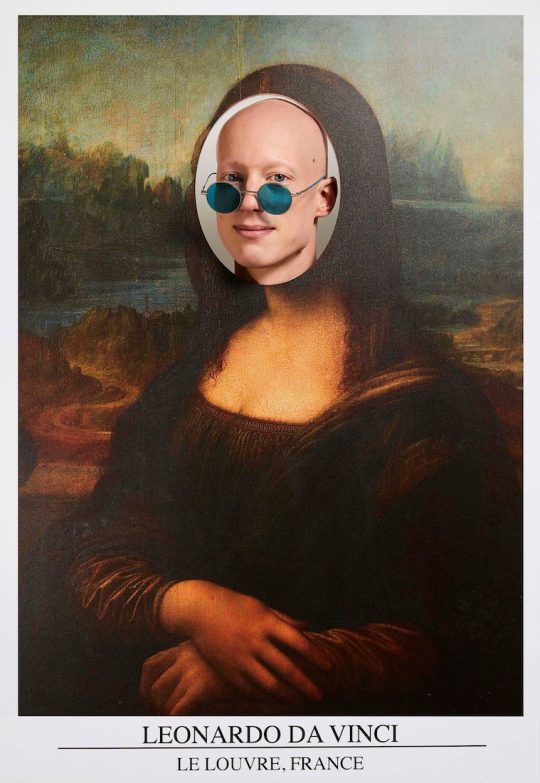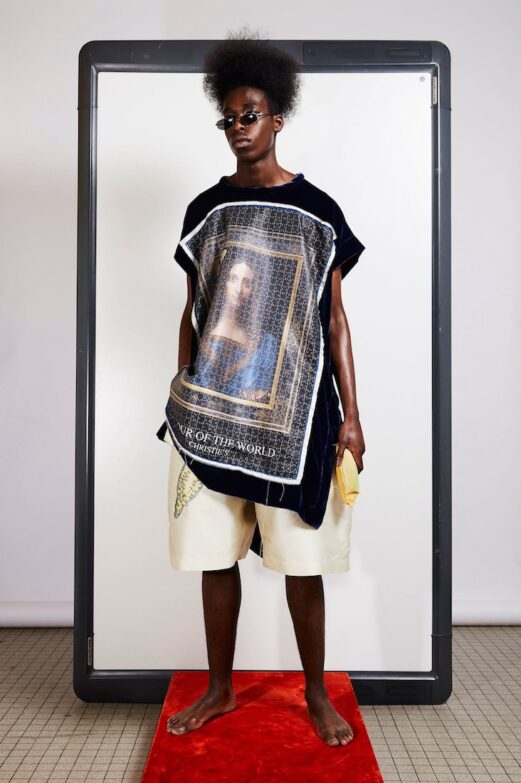 "The Mona Lisa has been merchandised for years. Fashion is about selling quantities; it is what you project on it," the designer offered during a showroom visit. Cue rough-outs of the Mona Lisa in a dozen or so patches, the Salvator Mundi in jacquard and on triangle designs (mixed with the words "capital" or "clap"), and some outsize pills—antibiotics, presumably—to go with them. Even the late Liliane Bettencourt and a riff on a famous soda logo make an appearance. The Label Queen and Beverly Hills totes spoke for themselves. The strategically placed ears of corn, a little less so. The designer said something about cooking a lot of polenta in the mountains. It's conceivable that sometimes an ear of corn might be just an ear of corn. But Willhelm being Willhelm, that's altogether unlikely. – Tina Isaac-Goizé
Source: Vogue