Nothing says fall like black leather, but with jackets saturating the streets and pants being a tough trend to nail, haven't you been looking for a piece that will accent your outfit without a second thought?
Black Optical and Jacques Marie Mage have joined forces for your new fashion solution, dubbed the American Bison Collection. The assortment features a selection of three designs, expertly made in Japan, and wrapped in American bison leather. The unique texture is a result of an Italian craft process that shrinks the leather by 30% to produce a beautiful, pebbled grain. All of the leather in the collection is ecologically sourced from bison ranches, ensuring that no part of the animal is left to waste.
Check out Black Optical's amazing video
Detailing the frames are 18-karat-gold or sterling silver hardware, sealed with co-branded details. The editorial images were shot in the heart of the Osage Nation amongst none other than the American bison itself.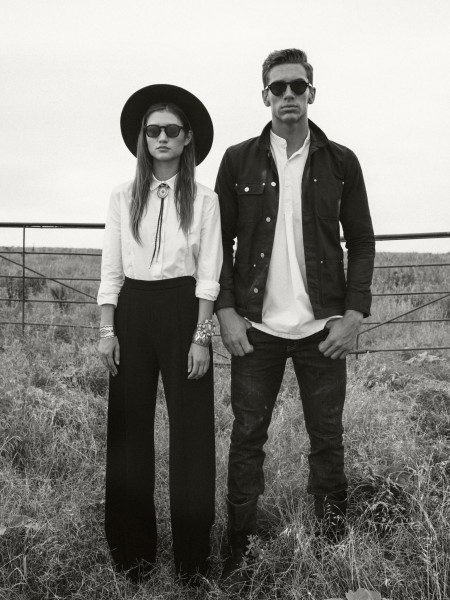 You can shop the limited American Bison Collection exclusively through Black Optical now.