Last year was remarkable for important discoveries in the astronomy eld.
The amount of new data gathered on our solar system in one year only has never been reached before. For instance, we discovered water in Mars and Pluto. We also discovered the most similar planet to earth up to present day. RES / REI has decided to celebrate these achievements with a new collection named Planets. We dreamed of the eyes like stars that brighten the face of the human being. We liked the resemblance of the lens perimeter to the planets' orbits. The models in this collection are available in a bold colour palette in which a bright line around the lens' contrast with the base colour.
Amongst all the model, frame Giove distinguish himself for an octagonal shape.
The Planets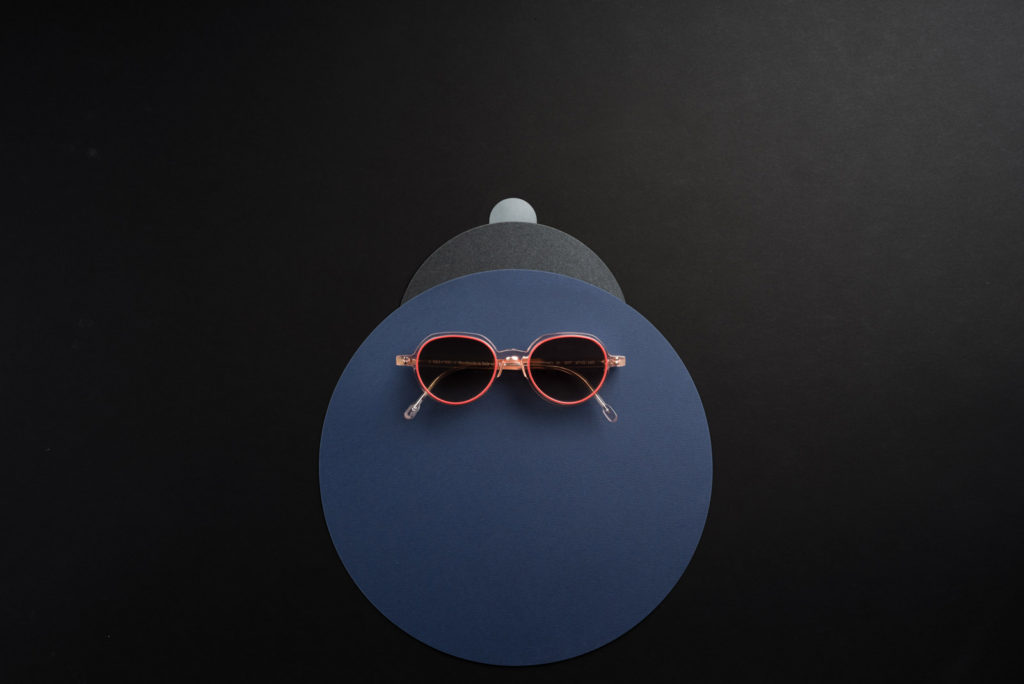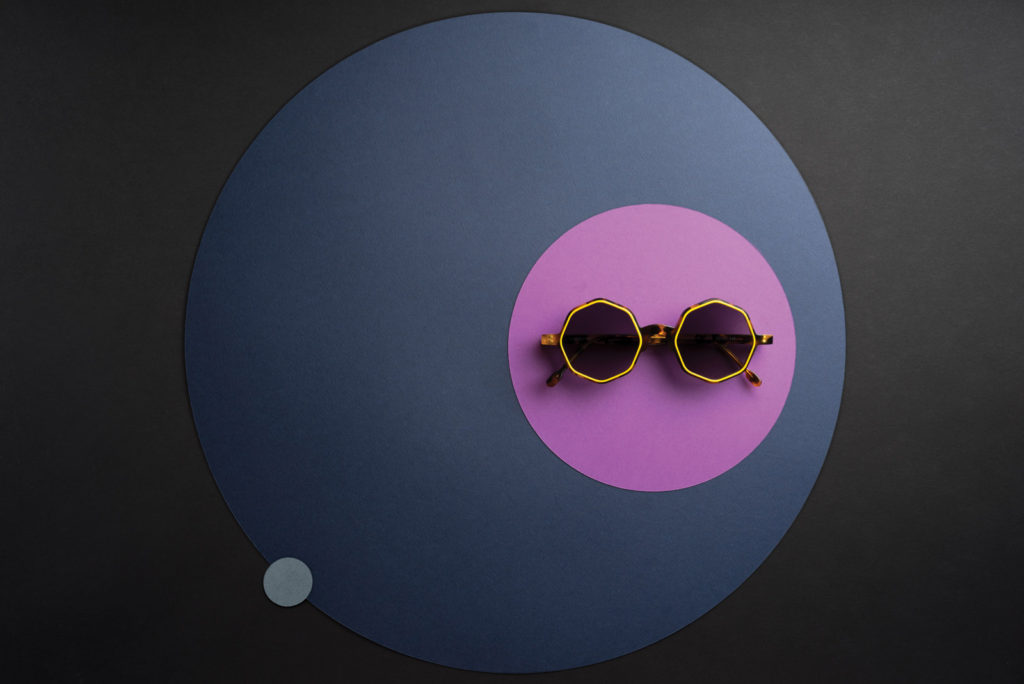 The Flowers
When designing frames inspiration can come in di erent ways: sometime we are triggered by the manufacturing process, sometime is the encounter of an unexpected detail along our journey, some other times is the world around us that plays a key role. Speaking about surroundings, can you think about anything more inspiring than a blooming nature?
The Flower Collection is inspired by Mother Nature. The colours and soft curves of these models remind those of a blooming spring; different acetates combines and overlap with each-other like petals of exotic flowers. It is pure expression of femininity and romance. Peculiar colour effects are obtained through complex manufacturing process: each colour component is cut in a different piece, then joined to the other pieces forming a new multi-colour tablet; only then we can start to give shape to the frame. It is a lengthy process that requires patience and rigour. Only experienced artisans can craft such elaborate frames. It is a form of art itself.
The Philosophers
New Philosophers Confucius, Hegel, Kant, Cicerone and Tolomeo are characterised by the attention to the small details. Confucius features a round classic shape, Kant and Hegel sports a new re ned facet on the front face extremities, Cicerone and Tolomeo focus on a sophisticated colour variety. After all small details define perfection.