Garrett Leight is the first to admit that being the son of Larry Leight, founder of iconic, 30-year-old eyewear brand Oliver Peoples, has benefited his own pursuits in the eyewear business. He learned the ropes working for his father's company after attending college in Los Angeles, and while he initially wanted to break into journalism, he came to realize that eyewear was in his blood: In 2009, he opened up an optical store (A. Kinney Court) in Venice Beach, then launched his own namesake brand in 2011.
Garrett Leight California Optical (GLCO) has grown rapidly ever since; it's sold in over 600 retailers around the world including Bergdorf Goodman, Barneys, Colette, Dover Street Market and Mr Porter, as well as in a flagship Garrett Leight store on La Brea in Los Angeles, with another set to open in San Francisco this year.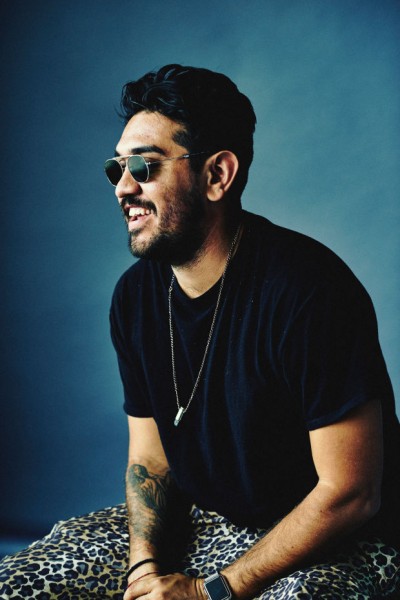 We spoke with Leight over the phone about how the Oliver Peoples connection benefited him (as well as how it didn't), getting into top retailers through sheer perseverance and confidence, the importance of collaborations and more.
Did you know you wanted to follow in your father's footsteps [in the eyewear business]?
I studied journalism in school. When I graduated I went to work for my dad at Oliver Peoples as a first job even though I wanted to work more in music or journalism, but I kind of fell in love with the environment and the company. That's when I started to learn what an entrepreneur was and it made me thirsty to create my own environment, so I tried to absorb as much as I could from the company working in different departments — marketing, design, sales. Somewhere along the line I was living in Venice [California] and I developed this idea to open a store on Abbot Kinney.
Why did you want to open your own store?
It was a simple thing of the community of Venice not having a good optician and solving that problem. I worked there every day and hired a team. I didn't have Garrett Leight [the brand] at the time but carried Oliver Peoples and other brands. That was in 2009 and the brand didn't come until 2011.
How long were you at Oliver Peoples before starting your own thing?
From 2006 to 2008. I spent one year in between doing development because that was the only thing I didn't do at Oliver Peoples. I was manufacturing eyewear for street-wear brands.
And how did your namesake line come about?
I felt like the brands we were selling didn't represent our lifestyle. There were certain frames and shapes that weren't out there; we were selling a lot of vintage [frames] in the store and we were running out of inventory so we were inspired by some of those.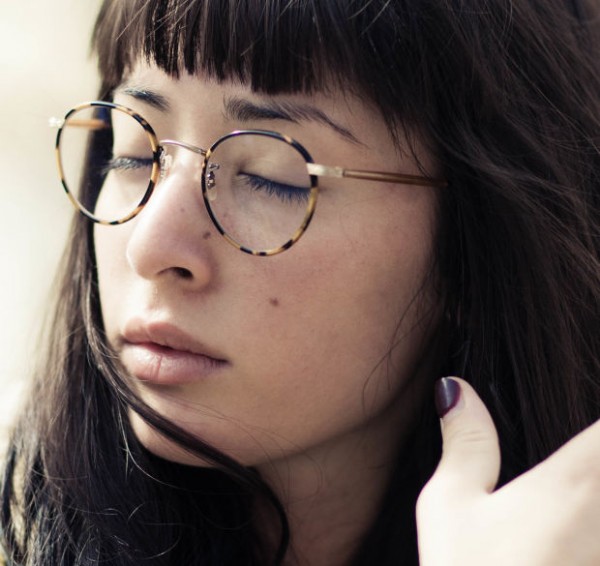 I imagine having worked at Oliver Peoples, you more or less knew how to start an eyewear company?
I basically reverse-engineered an eyewear company: I worked at Oliver Peoples in every department. I learned what I needed to do, where to distribute it, how to market it. Journalism is also a big part because we do a magazine that we release twice a year; we have a tone of content on our site. We're really focused on Los Angeles and telling the story from our point of view.
Where do you manufacture everything?
All of our frames are hand-finished in China and we source materials from all over the world — Japan, Italy; our hinges are from Germany. What I really learned [from working at Oliver Peoples] was that there are only two ways to make something: the right way and the wrong way. Once I learned how to make eyewear the right way, we were able to manufacture the frames at a really high quality at the best price point. I started designing and developing the collection in 2009 (which was right after the recession), so I was really driven to deliver a product that was significantly less expensive than the high-quality eyewear brands that I was planning on competing with. They were like $320-$500 and I wanted to be $225-$350. Now we're $285-$400. The economy's back, the brand's gained a little equity and we continue to use really expensive materials, but we're still lower than similar brands.
You're in some great retailers. How did you build those relationships in the beginning?
It was so much fun that it didn't seem hard at the time, but looking back at it I'm like, "Wow, I could never do that again." I literally took my first collection and put it in a briefcase, but a really cool briefcase. I knew that I didn't want to pitch anybody until I opened with Colette, so I flew out to Paris, like, three times. I didn't know the buyers. I went to New York and I got as much press as possible with top magazines; Style.com posted something and I forwarded that to Colette. Someone responded to one of my emails and I was able to show them my collection and they bought it — same thing with Barneys.
Did connections from Oliver Peoples help at all?
My dad started Oliver Peoples 25 years ago so he wasn't doing sales. He didn't know buyers and obviously the person that was working at Oliver Peoples wouldn't give me that contact because they knew that I would compete with them. I had to be really resourceful. I literally opened the first 100 doors by looking at other brands that I liked and what doors they were in. Obviously saying that my father did Oliver Peoples helped them say yes, but they liked the collection, too… I just had perseverance and I really wanted to build those personal relationships with my first 100 accounts.

It sounds like you were also very confident.
I definitely was pretty confident. We were also selling it in my store already maybe for three months and it was doing really well, so I was able to say, "Listen this stuff is selling, I'm in Venice Beach, it's cool, there are movie stars who buy it and wear it and come back." Being born into Oliver Peoples, it's a good way to start a conversation.
Have there been any other milestones or moments that made you feel like you'd finally made it?
I've had that "I finally made it moment," but you have to be careful with that because you look at brands that have "made it" before and they're not making it anymore. We opened a flagship store on La Brea [in Los Angeles], which was a big milestone, we're opening another in San Francisco. We raised some money in March. That took a year of trying to do. That was mostly for the retail store and the next milestone, which is opening a distribution office in Amsterdam.
You're more associated with the menswear market, though you sell women's frames on your site. Why do you think that is?
Online we have more traffic from men, but in our store it's 50/50 and our wholesale business… Maybe it's a challenge with Garrett Leight because it's a male name, maybe some of my earlier content felt more masculine. We've always made unisex frames.
For people who don't know a lot about eyewear design (me), are there major differences in how men's and women's glasses are cut?
You would maybe do a more narrow bridge… there are definitely different ways you would design a frame just for women as opposed to just for men. But our frames that are unisex, they're not cut for women but they fit women. There are rules and universal fit that we can do to help it fit men or women.
You've also done some cool collaborations with Mark McNairy, Thierry Lasry, etc. Why are those important or helpful to the business?
We did a design with this french handbag and shoe designer named Amélie Pichard; it was a women's frame and it did really well for us. We would have done it anyway; we were already designing it, but launching it with her allowed it to work for women's PR or accounts that carry strictly women's styles. It takes certain design risks and turns them into less of a risk. We've done a lot of collaborations with like-minded brands, though, so I think in the future it would be fun to take more of a challenge. We're doing something with Clare Vivier. Not to say the current collaborations are easy, but it would be cool to do something like Vans.
Your publicist mentioned the brand grew 50 percent last year — is there one particular thing you'd attribute that to?
To be honest, 50 percent is less than the year before. The first year we grew like 1000 percent and then we grew around 500 and then 200. I think the goal right now is to grow about 40 percent every year. I would attribute the 2014 growth mostly to wholesale and also a little bit to our retail store. When we opened on La Brea, that first year was rough. That street wasn't ready yet. We didn't have a great manager, and then in early 2014 we hired an incredible manager who's still there and the street has really picked up and in 2014, our store sales doubled. We say no to a lot of accounts. We're growing at the rate that we can manage.
Source: Fashionista