R.T.CO was founded in 2010 by Tobias Bergmann in Berlin. Their origins came from a DIY skateboard background and this is
what defines & inspires the brand today, however they also felt the need to create a product of supreme quality & design.
R.T.CO frames are cut from acetate blocks, which is the traditional way of producing glasses. The plastic acetate consists of 90% natural cotton, making it light weight yet durable and flexible. All components of R.T.CO sunglasses are produced and assembled in Italy.
1) How did you get into designing eyewear?
I would say I was always interested in fashion, I saw some sunglasses in a magazine that I really liked and wanted for myself.
But I could not find them in a shop.
At the time I was working in a graphic agency and was a bit bored with my job.
So I began trying to find a production site for sunglasses that would allow me to realize something of my own vision.
Once I found the production site, I fell in love with the possibilities and knew it was something that I wanted to pursue more.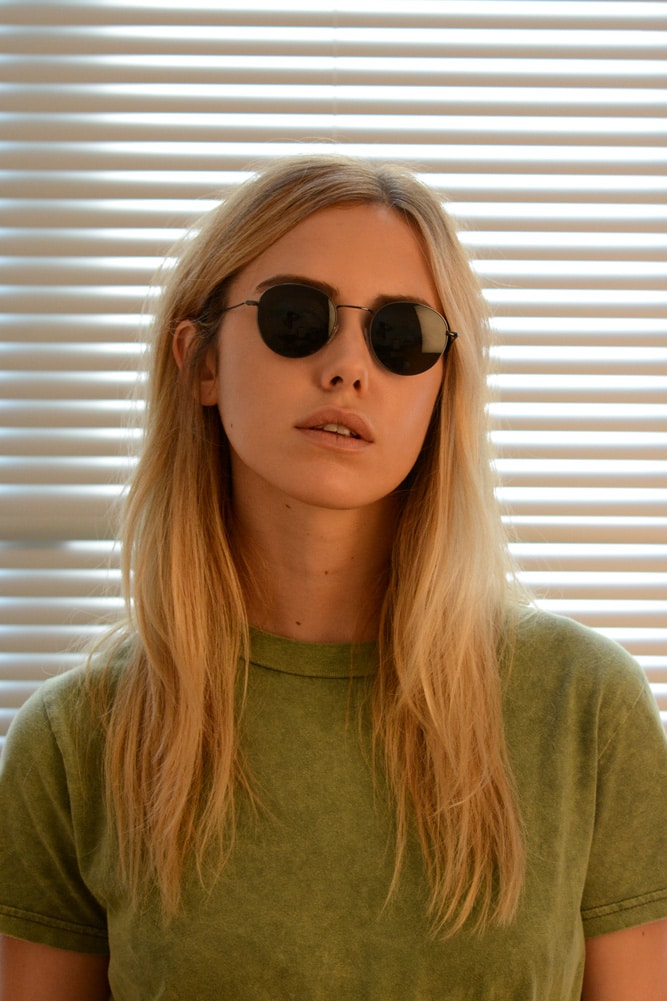 2) What is the process when you design a collection?
Usually I have 1 or 2 images that I really like and then it starts from there, trying to build a collection around it. I have a folder on my computer for random images and 1 for frames.
3) How and where do you source from? 
I travel to northern Italy about 3 times a year to source material, talk about the production process etc.
4) If you could use 3 words to describe your brand, what would they be? 
Fun, spontaneous, quality.
5) What was the inspiration behind the shapes and styles of the designs?
I probably get a lot of inspiration just from friends & whatever they would post on Instagram. It feels like a lot of 90's influence mixed with a bit of 70's and sportswear style these days.
6) Tell me more about what makes you passionate about eyewear?
Quite basically I really like colours, whenever I visit Mazzucchelli in Italy, I am very inspired by the colours and what emotions they trigger. To me sunglasses have a power to stand for themselves in a way, like an object of art.
Living in Berlin, there are also not that many days where you really need them.
I like this superfluous quality, it makes them even more of an art piece to me.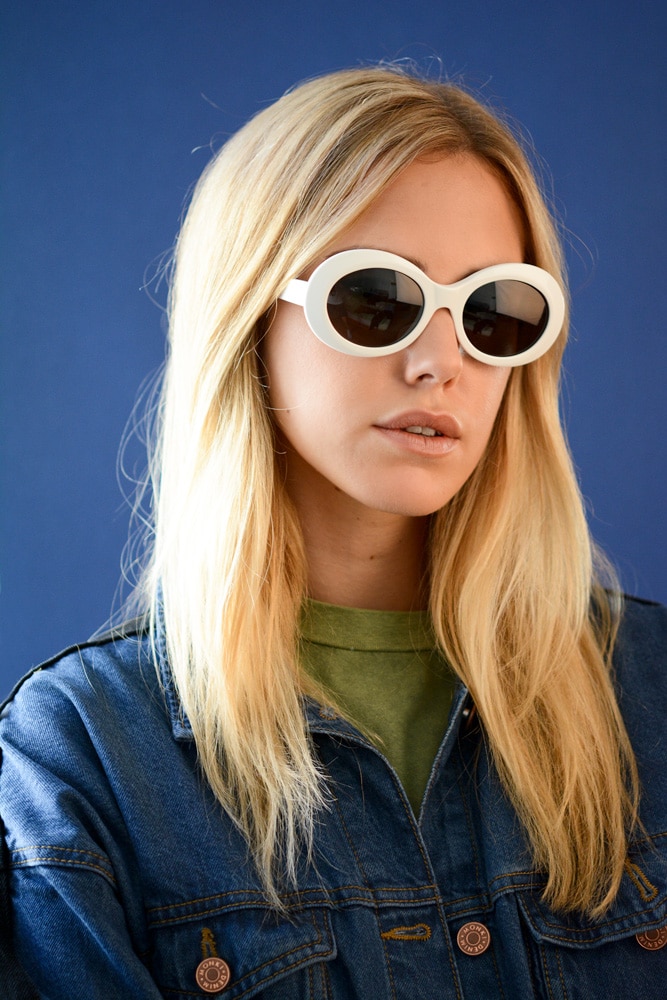 7) Which is your favourite pair of glasses and why? 
My favourite right now is model Tern in colour Chartreuse. I like that they are so slim and the green acetate has a subtle sparkling effect. Also, Acne has released a model called Cat Eye, they are awesome.
8) How do you see the future of eyewear? 
From what i heard people will still be having 2 eyes..
But to be serious, i think it is shifting a bit more towards metal frames now. The consumer is much more informed today, which means people know they do not need to pay 400€ for good quality frames if they don't want to.
If they choose to do so, it becomes more of a conscious decision.