Veiga Eyewear creates handmade eyewear on the South Coast of NSW. Inspired by innovative companies from around the world that invent and use natural alternatives.
How did you get into designing eyewear?
I always considered materials in a different light and was infatuated by the allure of natural components, so developing intricate possessions that hold the personality from this form has been high on my agenda with the Veiga branding and is my muse for design. I have a background working with brands that are more conscious of their footprint and this really inspired me to push myself in combining the passions in my own way.
What is the process when you design a collection?
There's a number of materials that come together to make our product, we salvage weathered lumber that has stood the test of time, the pieces might come from various avenues like driftwood, unused wharfs, old buildings or fence posts, it really depends on what will carry the most character and highlight the journey these materials have gone through to eventually becoming fashionable possessions.
Seeing a vision for the use of these mysterious discarded pieces of timber is the basis for our design DNA.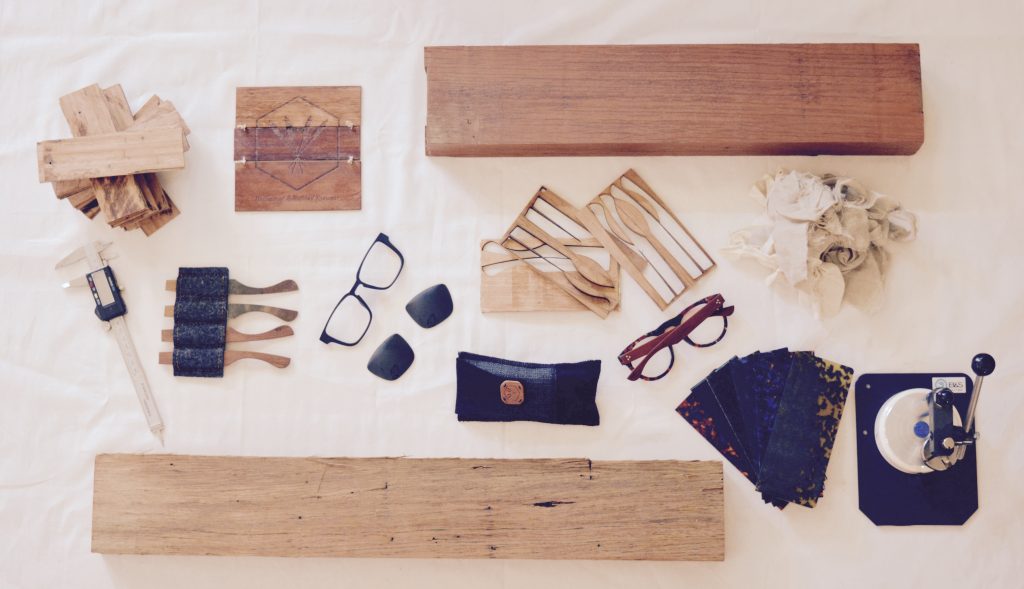 How and where do you source from?
Sourcing the components to our products is an ever evolving process that leads us to constantly strive to obtain what is needed at a local level. Part of our ethos is that we are endeavouring to partner with companies and organisations out there that are at the cutting edge creating new materials that will become solutions to many of the harsh materials used in everyday day items like sunglasses. Our components are sourced from all around the globe, Germany, China, England and here in Australia. We salvage the majority of the materials through various avenues here in Australia, our aged hardwoods are hand selected and the packaging we make is created here in Australia and derived from materials like wool, cork and timber. Reinforcement components like flax fibre pose such benefits as they are grown with less pesticides, water and time, they hold great structural benefits and eventually find them selves back in the ground with much less harm to our environment So incorporating these types of components is essential as we strive to become a champion for there cause while it aids our product in so many ways. Our aim as we grow is to be able to invest in the right machinery so we can produce every part possible in house in our workshop and establish a hub for local employment.
If you could use 3 words to describe your brand, what would they be?
Subtle, humble, open
What was the inspiration behind the shapes and styles of the designs?
We set out to bring a humble range to market that would suit the tastes of a broad demographic while keeping things sweet and simple. The shapes aren't big statement pieces and this is due mainly to the kind of branding we portray, above all the product should be timeless and not be cheapened by sharp trends in fashion, we want each piece to have an aura that eludes like for instance, that warn sturdy coat that never gets old it just develops character over time and will not be susceptible to the "in thing" casualties that effect a lot of great products produced. So you could say we're in this for the long hall and hope that our customers feel this in each piece they acquire.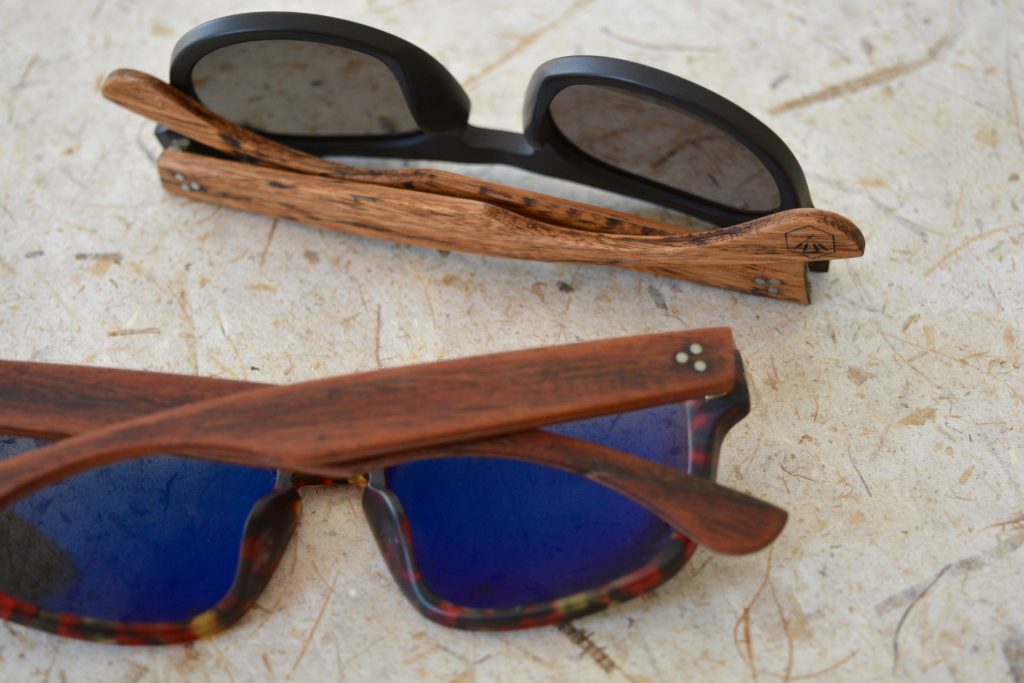 Tell me more about what makes you passionate about eyewear?
The type of functional product that compliments and serves is really appealing to me personally, being able to create something that becomes heavily apart of the customers life is a warming feeling when designing eyewear.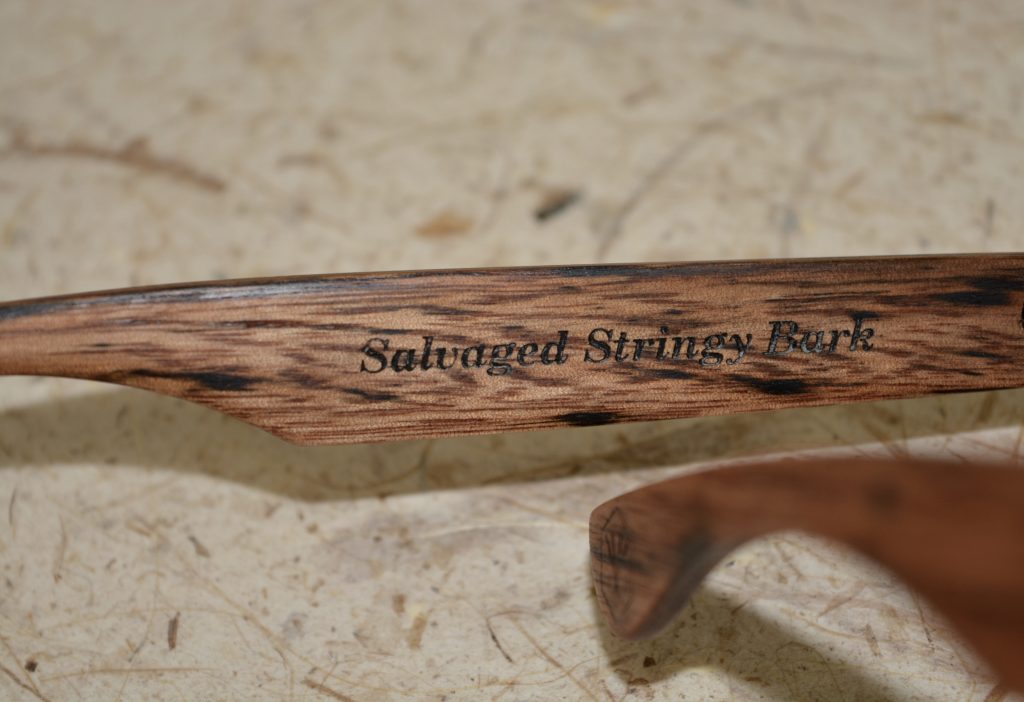 Which is your favourite pair of glasses and why?
The Gaudi model is my favourite, it suits the shape of my face and has the features that I wanted most in the product. Its sleek and elegant but has a stern structural appearance that helps with defining the frame design. This model is well matched with all our acetate colours and materials. At the moment I'm wearing the matte black with (red) Iron Bark sides, the timber used in this particular batch came from a roof beam that was reclaimed out of an old cottage.
How do you see the future of eyewear?
As you might be able to tell, I'm entranced by the possibilities for materials used in production and extremely optimistic about what lays ahead for the industry as some of these innovative solutions are cultivated.
I would like to see the growing trend of brands utilising diverse materials spread and prosper, the options out there are inspiring.