Model and Influencer Juliana Nalú takes the spotlight as the face of PUCCI's latest eyewear campaign, infused with a Y2K aesthetic. Showcasing the brand's colorful and playful archive-inspired garments, Juliana Nalú also dons PUCCI's new sunnies, including the EP0213 style featuring burnt orange or gold-tinted lenses with fish tail-shaped side arms forming a "P" emblem.
Incorporating the current Gen-Z trend of fun and bubbly designs, PUCCI presents the EP0210 with an oval frame in white and semi-transparent red, elevated with gold-toned metal hardware. The collection also includes the EP209, a dynamic shield design with sleek lenses and metal inserts resembling fishtails.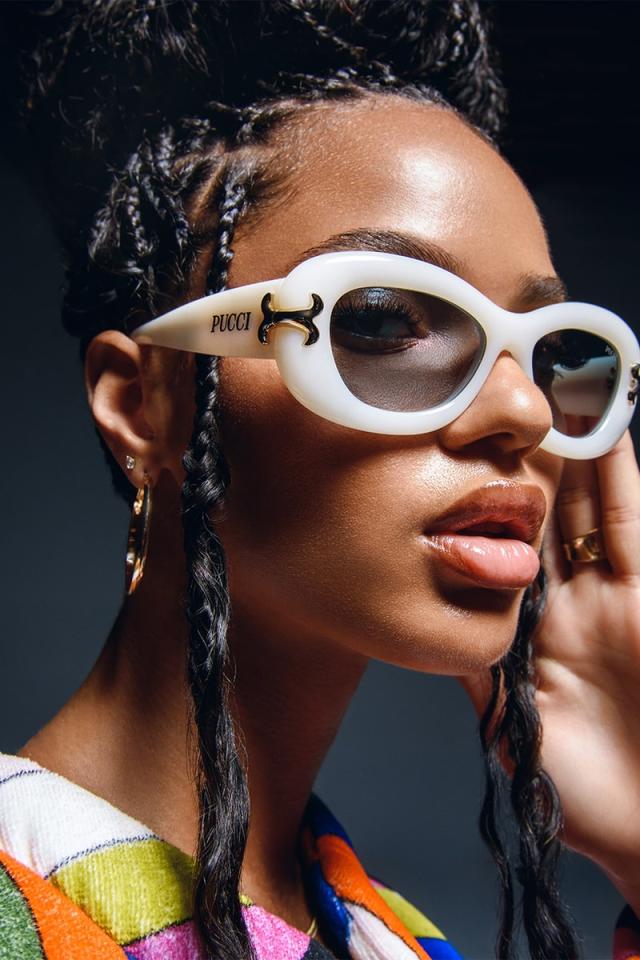 Juliana Nalú's magnetic presence elevates these perfect summer accessories, making PUCCI's eyewear a must-have addition to any fashion-forward wardrobe. The collection is available for purchase at PUCCI's global boutiques and website. Discover the allure of PUCCI's latest eyewear campaign with Juliana Nalú as the radiant face of the brand.