Budri, a leading Italian company worldwide renowned for its original marble craftsmanship, launched at Silmo its first eyewear line. A tribute to lightness and a pioneering development in the use of marble: this rare, exquisite material becomes a wafer-thin surface, shaped by skilled craftsmanship and fine technologies to create a luxury eyewear collection with a perfect fit.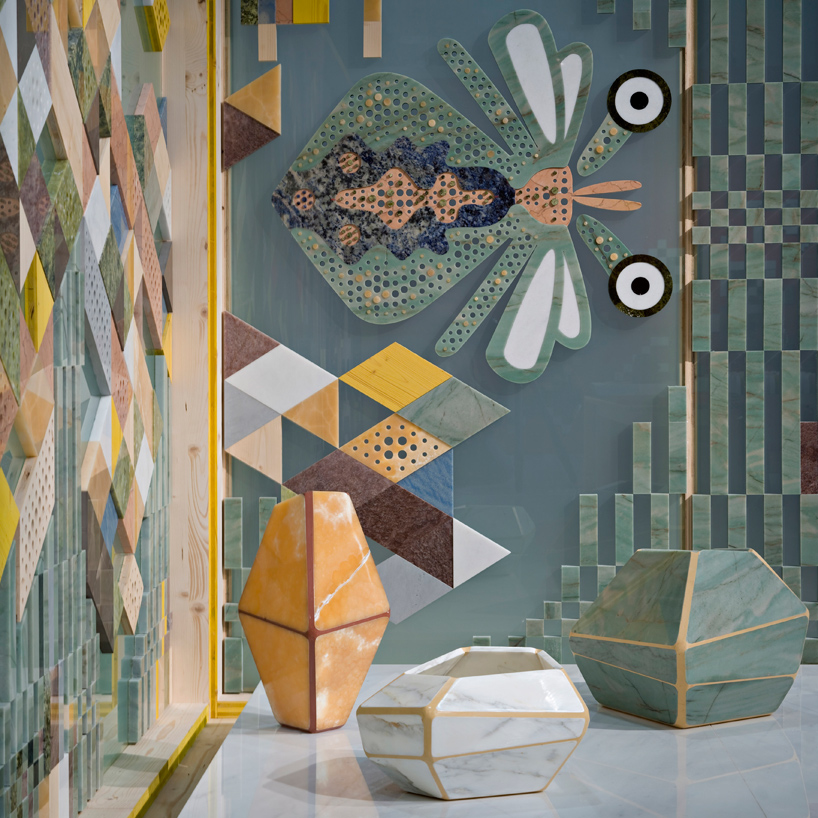 In August 2011 in the Budri atelier, a piece of marble was dropped by accident and the shape of the resulting fragment resembled a pair of glasses. This heralded the start of an increasingly ambitious, bold and sensational challenge: to forge marble into a wearable accessory and to make it technically suited to accommodating plano and corrective lenses.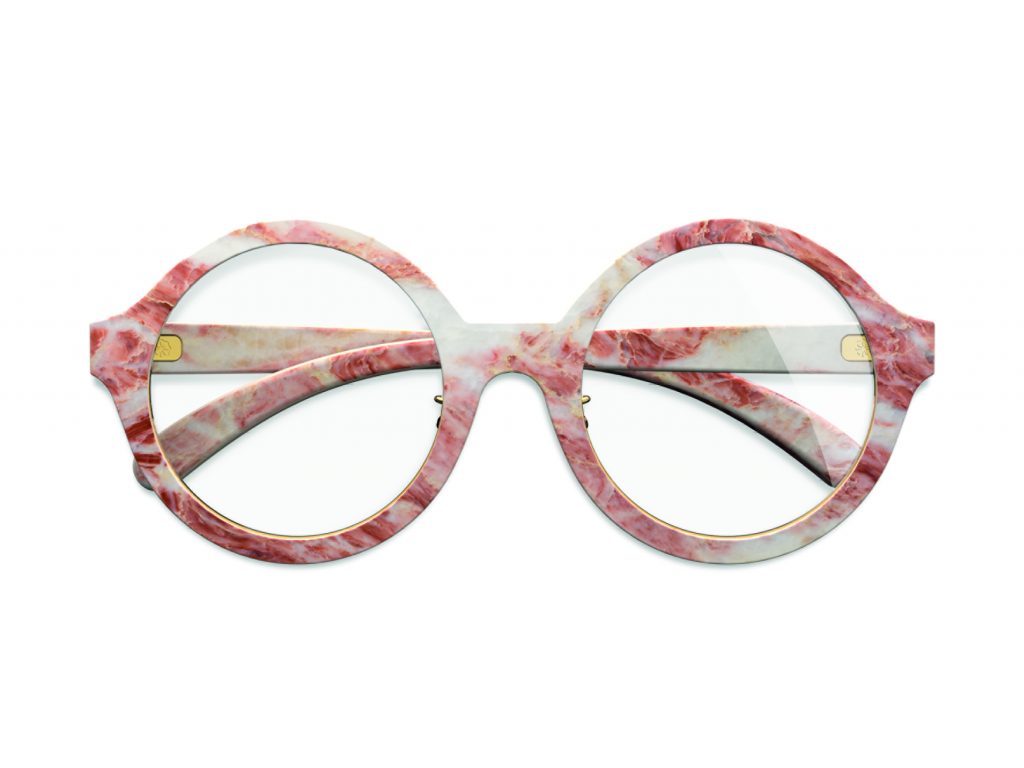 Budri presented the first prototypes early in 2014, making it the precursor of a trend in the eyewear industry, which is increasingly turning its attention to the potential use of unusual, innovative materials.
Each frame is made from a single slab of stone, meticulously selected directly in the quarry and analysed with the aid of a next-generation scanner in the Budri workshop. The selected portion of marble undergoes a sophisticated milling-cutting process to produce a solid convex piece, from which the shape of the glasses frame is cut.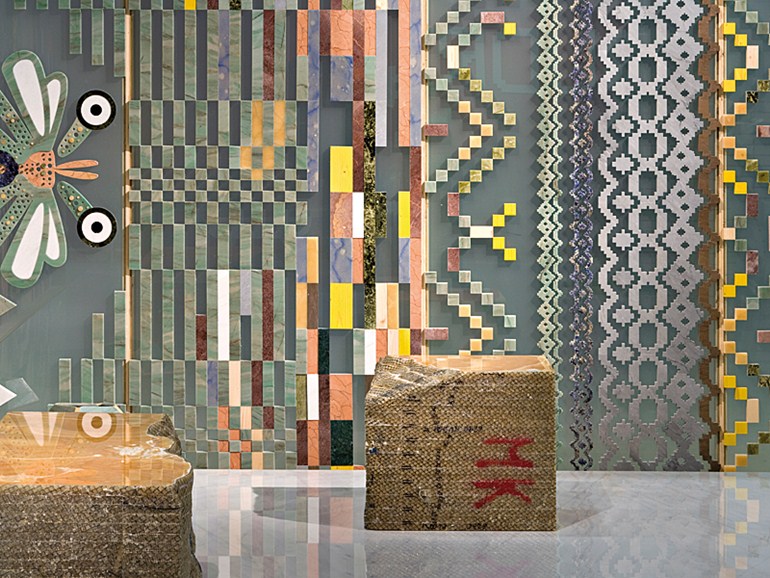 The next phase is the shaping of the front and the temples, which are both assembled with a specially developed carbon fibre core. Once the lens housing has been created and optimised, the production process is completed with a logo applied to temples, finished with resin coating then assembly with high-precision torx screws, traditionally used in high-end watchmaking, and finally a special nanotechnology coating that makes the surface antibacterial and oleophobic.
The Budri Eyewear Collection comprises five models whose names are a clear tribute to the art of Italian sculpture and its greatest exponents: Donatello, Bernini, Michelangelo, Canova and Palladio.
Proposed in nine varieties of marble from the world's finest quarries, including Amazonite from Patagonia, Portoro from the gulf of La Spezia and precious Lapis Lazuli from South Africa, the five shapes are available in the sunglasses version and two are also available in a prescription version.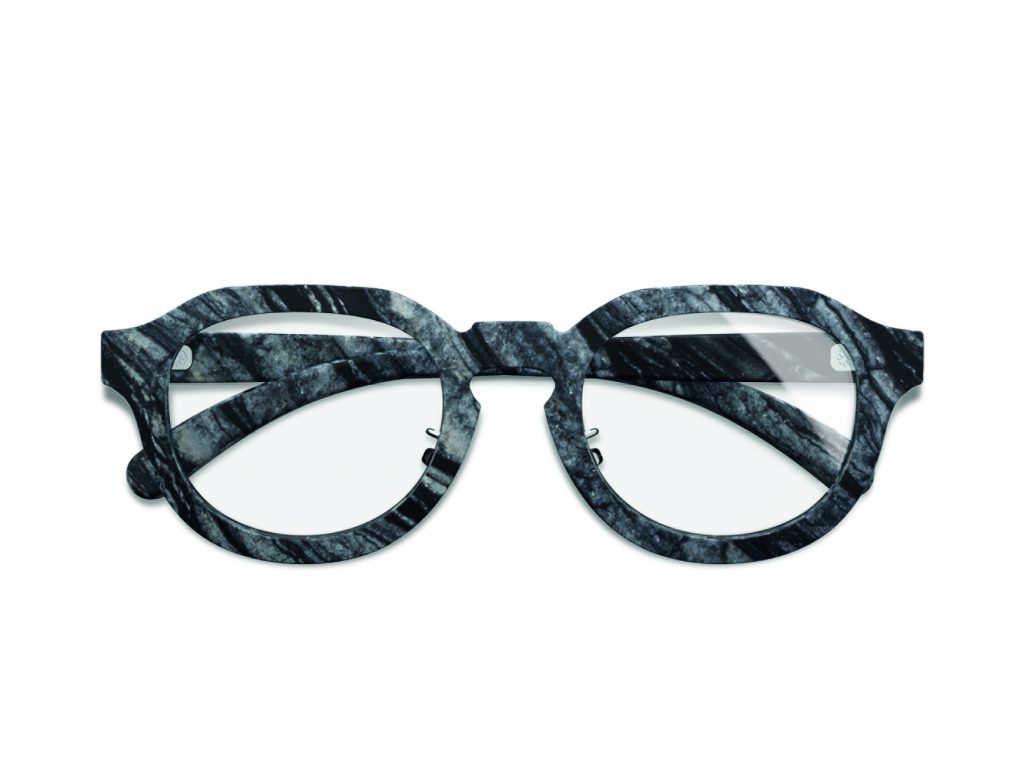 The creations take inspiration from classic, iconic eyewear models: the aviator style, the cat's-eye model outlined by '50s divas, the square model with keyhole bridge, the round shape and the mask model are all creatively reinterpreted in marble. Each model can be uniquely personalised thanks to a range of exclusive finishes – Brillante for a glossy effect, Seta for a matte version and Tempo for an intriguing textured effect – coupled with the luxury small hardware made in the four nuances of matte black (black PVD), yellow gold, rose gold and platinum.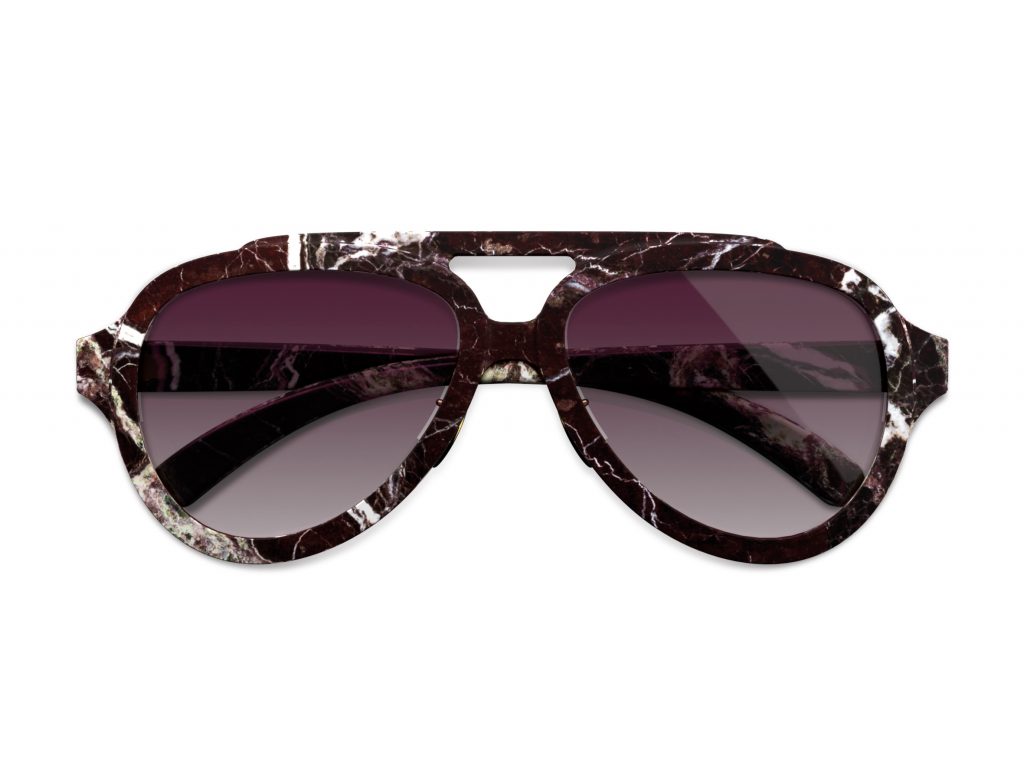 The sunglasses offering is completed with a distinctive range of lenses of a superior optical quality that guarantee outstanding performance, like NXT photochromics and ultra-trendy lenses in multicoloured nylon which pair beautifully with the different shades of marble.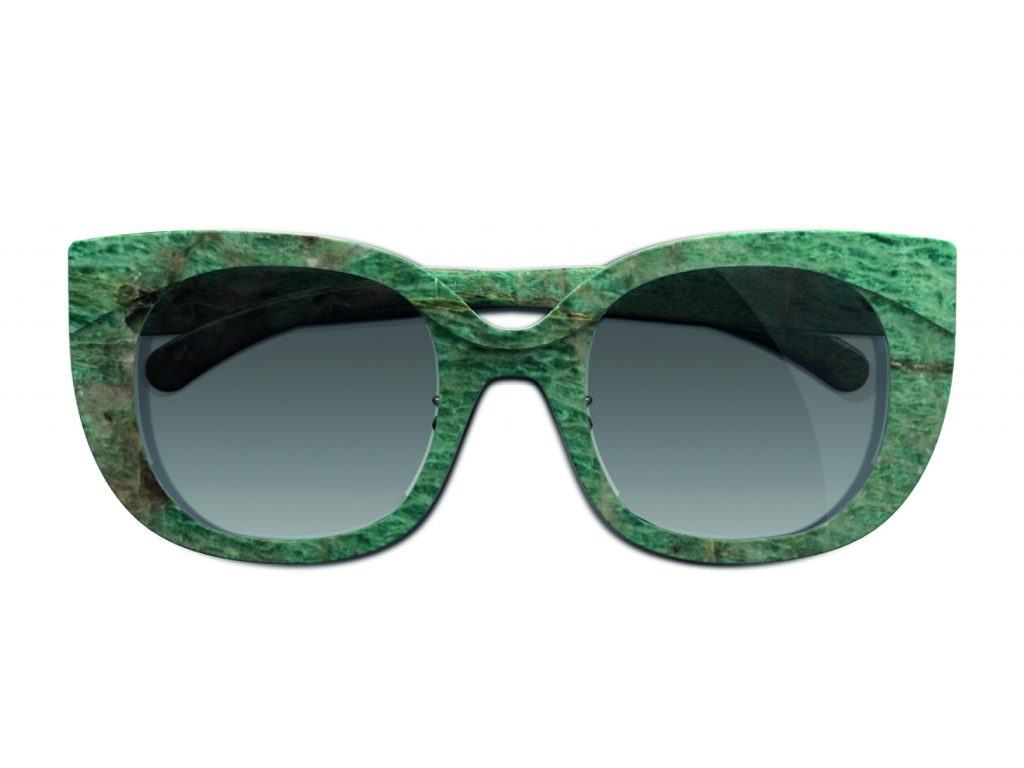 Every Budri Eyewear model encapsulates Italian manufacturing excellence, the precision of the company's masters of inlay and technological innovation, which characterise production procedures and finishing. A designer object that represents know-how, an age-old art and skill that are so significant as to transcend fashion and trends.