After the success at Mido, in February 2016, SO▲YA VERTICAL CONNECTION, Italian eyewear brand that was born from the creative inspiration of Matteo Pontello, presents at Mido 2017 the second collection called "Color Drops".

Cipriana, Féline, Voo and Michael are the representative models. Innovation and continuity are visible in the light steel structures, in the clear shapes, in the iconic temple marked by a triangle-shaped and geometric silhouette, in the presence of marbled colors and in the dropping effect.
Contamination of art and design that finds inspiration in the paintings of Paul Jackson Pollock, in the memories of a trip to Berlin, in the Icelandic landscapes, but also in the friends who are part of everyday life.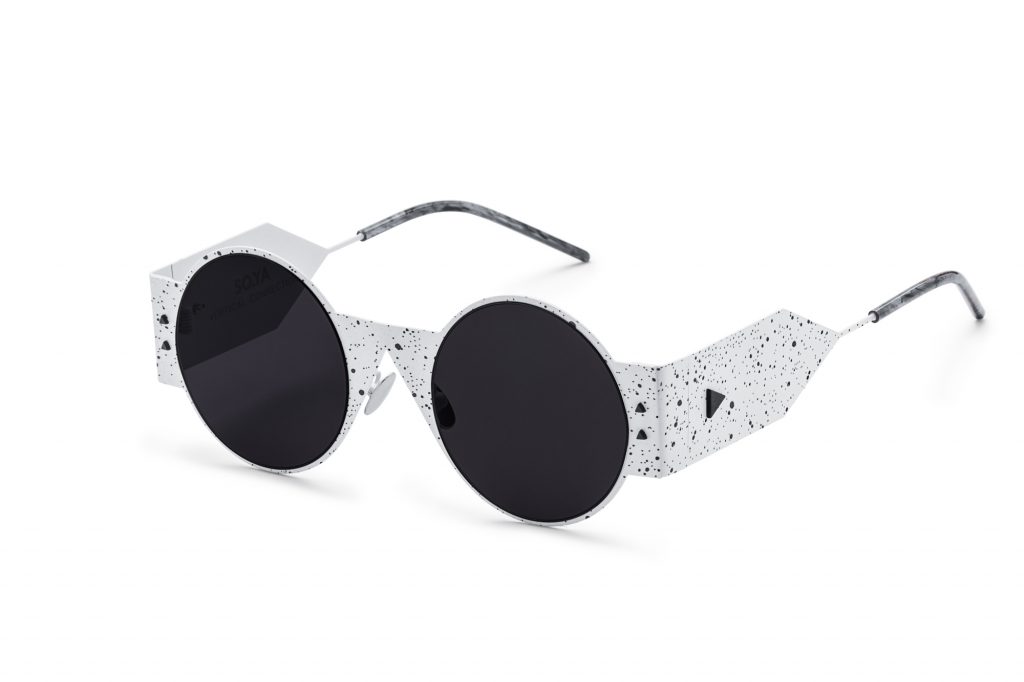 SO.YA Vertical Connection collection also includes three other families.
In the "Over and Light" family the game of volumes is characterized by very thin frontal part with "Over" sections viewed from the top. Lazarus, Emanuel, Williams and Juliette are the representative models.
The "Fin Bold" Family has as its protagonists Alma and Alexander and it includes glasses characterized by important volumes in the front part and lightened by a thin shark fin section.
The result is an impactful design with lightweight and comfortable fit.
Milky Way is the most exclusive glasses, made entirely from ultra shiny metal and mirrored lenses.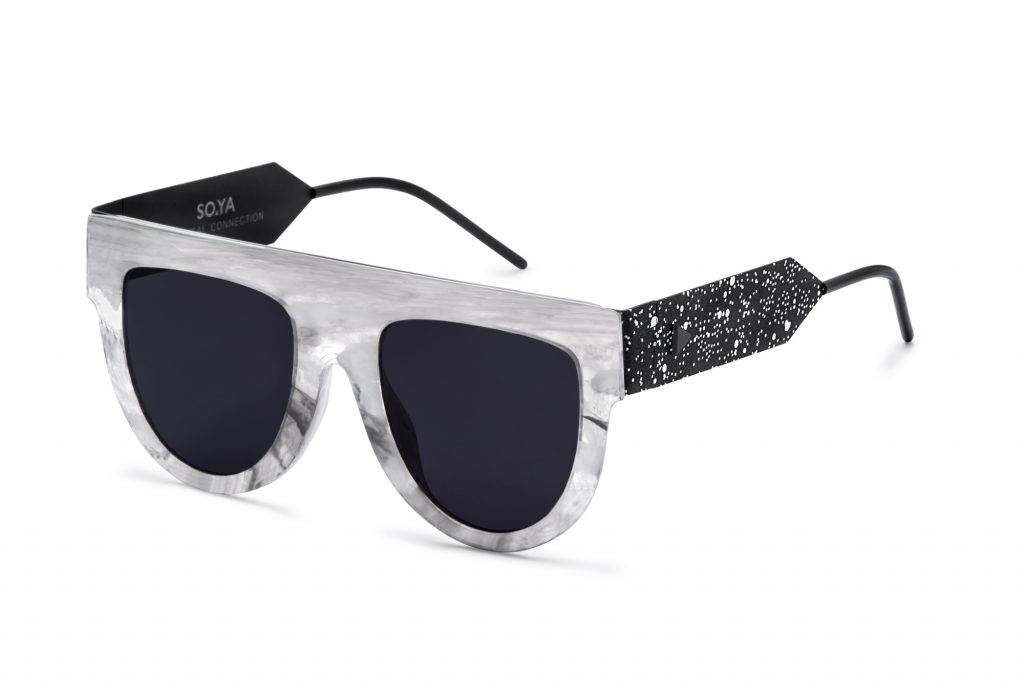 The models in the collection are available in timeless colors, havana, black, light havana and marbled colors. The marble effect allows to create light/dark contrasts, as well as to emphasize the preciousness and the refinement of models.
The SO▲YA glasses are designed and produced entirely in Italy and they are sold in selected optical stores and boutiques worldwide.