Technology and design come together in the latest 6 piece optical collection by SPINE where retro shapes are brought into the future with ultra streamlined flat bridges and subtle bevel cut to the brow finished with sandblasted exteriors and gloss interiors.
Eyewear with a Backbone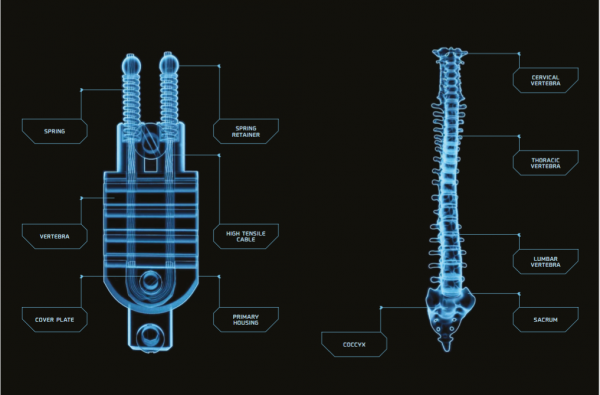 Design Details
// SIGNATURE TIPS 
Each tip is precision laser engraved with the SPINE signature pattern, taken from the negative space between the vertebrae. Not merely a design detail, this also improves grip and reduces slipping.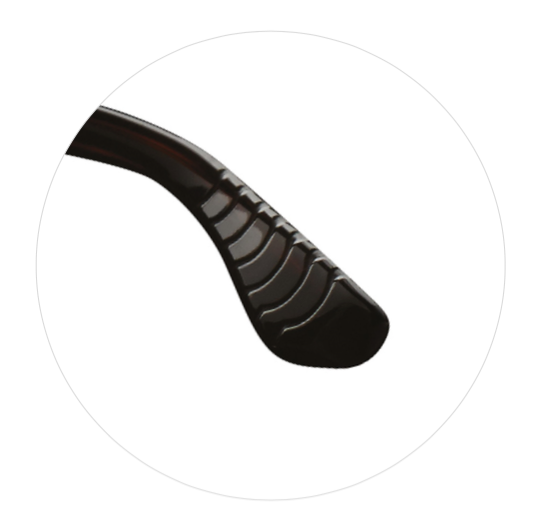 // SIGNATURE ENDPIECE
Design cues appear on every endpiece in the collection. The curved grooves are machine milled to echo the front housing of the hinge creating a seamless integration
of temple to front.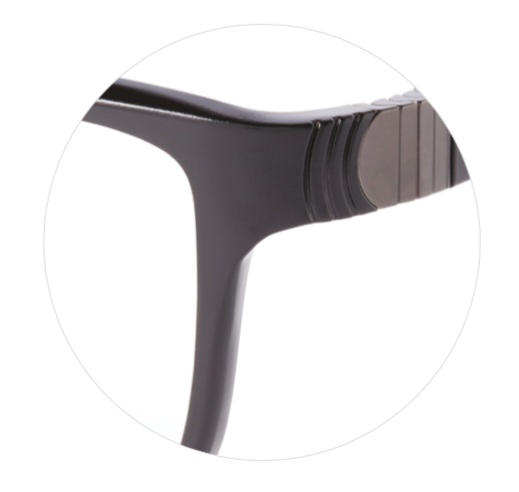 // HINGE FORM
Sometimes the most beautiful forms arise from engineering solutions to complex problems. SPINE is the ultimate expression of this process, whereby the aesthetic of the hinge has been entirely dictated by new technology and functionality.