Hong Kong-based Bændit, an eyewear brand, recently launched with a clever idea when it comes to sunglasses. The unisex shades are both bendable and modular, meaning you can not only bend and twist them in any direction, you can customize them with their interchangeable parts.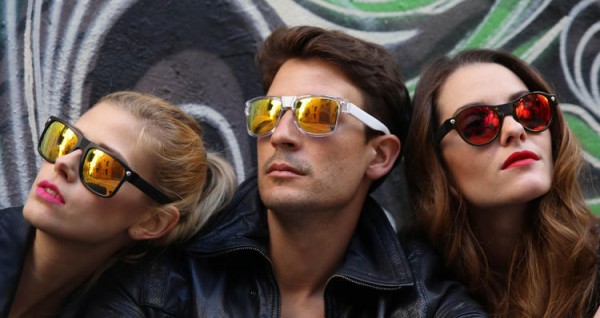 The design is brilliant for two main reasons…
First, how many pairs of sunglasses have you broken in your lifetime? Bændit's are made out of plastic titanium (TR-90 polymer), which is lightweight, flexible, and impact resistant, and then coated with a silicone layer so they always go right back to their original form without breaking. Also, they're hinge-less so you'll never lose one of those tiny screws again!
Second, if you want to mix up the look, they're over 100 different color combinations you can create with all of their interchangeable stems, nose pieces, and lenses. This means, you don't have to accumulate a dozen pairs of shades to achieve a different look.
The flexible stems let you wrap them around your wrist, neck, or even hair, if you don't want to lose them.