The Antwerp eyewear label Theo doesn't believe in colouring inside the lines. That's why Theo got in touch with the Bruges-based artist Strook. Theo asked Strook to do something on the theme of 'Antwerp', the label's hometown. The result was so amazing that Theo instantly decided to launch a limited edition.
Artist Strook and Theo met each other about four years ago through the platform for young designers. Soon afterwards, Strook had a show at the theo Gallery in Antwerp and also did a display window for theo-Somers Optiek. And then they asked themselves: "what would happen if we made some glasses together?" There was only one way to find out…
Antwerp Central
Strook chose four elements that are representative of the city of Antwerp: 'hand-throwing', diamonds, the zoo and fashion.
"It was very important to me that the four designs would together form a whole. That's why I worked from a single drawing and a single theme in which the four glasses fit, instead of from four separate drawings."
He works directly in pen, without any aids.
Based on the drawing, theo created four pairs of glasses: a classic, vintage model (Zoo), a feminine model (Diamond), a rounded, unisex model (Hand) and an aviator style (Fashion). Each model has a little piece of the symbol of the city in the upper left-hand corner. theo designer Serge Bracké: "In order to come up with the forms for the glasses, I took my inspiration from Strook's interplay of lines. The models had been roughly sketched first, but the result was completely different!".

Zoo (elephant): In the heart of the city is the Antwerp Zoo, the most beautiful 19th-century zoo in the world. In 2009 Kai-Mook was born there, the first elephant to be born in Belgium. The birth was watched live by 1.2 million people. Kai-Mook was registered as a citizen in the civil register, thus making her an official 'Antwerpenaar'.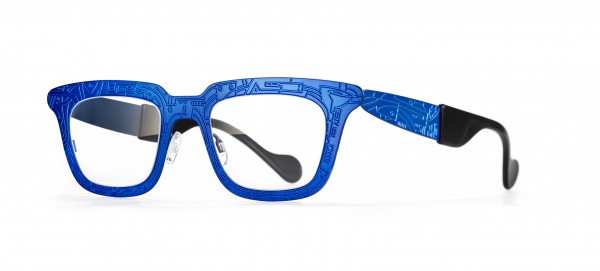 Diamond: No less than 80% the world's rough diamonds pass through Antwerp, making the city the global centre of business for the rough diamond trade.

Hand: The name Antwerp is said to be derived from 'Hand-werpen' (hand-throwing). According to the legend, the hero Brabo cut off the hand of the giant Antigoon who was forcing ships to pay him a toll, and threw it into the River Scheldt.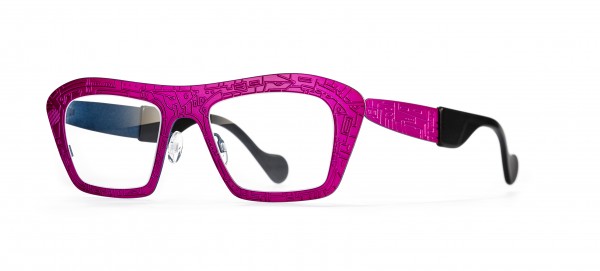 Fashion: Antwerp is renowned for its Fashion Academy. Graduates include the 'Antwerp Six' – among them Dries Van Noten and Ann Demeulemeester – who have since become internationally successful fashion designers. Each year, theo helps a fashion student with the design and creation of an accessory for his or her graduating show.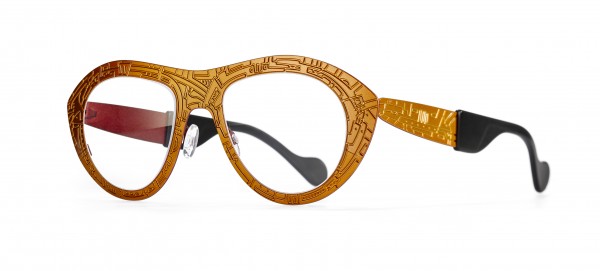 But wait, there's more!
Theo is also releasing a Limited Edition of these frames. Each model has been produced in a fluo-colour with the Strook drawing in black. It's a painstaking process. Applying the black colour is done entirely by hand. Such intensive handcrafting calls for exclusivity, which is why there are only 75 sets of the 4 glasses available.
Street art
With this limited edition, theo hopes to give an extra boost to street art. Street artists use walls as their canvas to get their message across. Their artworks are often colourful, standing in sharp contrast to the dull background of the wall. It was a concept theo just had to use. And why choose the easy way when you can make it a challenge? And why choose a subtle ton-sur-ton effect when you can really stand out?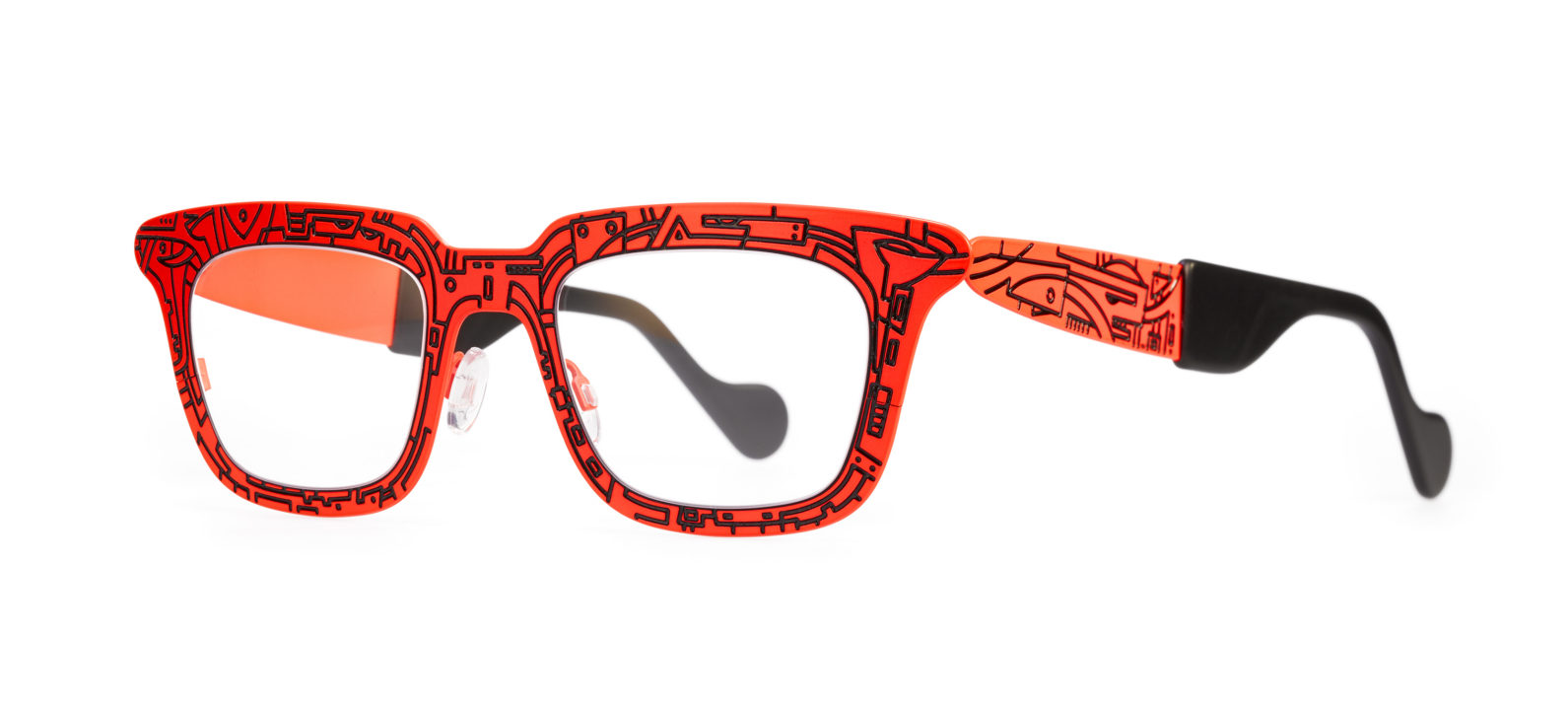 Black and fluo
theo went for fluo glasses with the Strook drawing in black. Perfection takes time. Take it from us! But we wouldn't dream of anything less. After many tests and more manual labour, we finally achieved our goal. theo designer Serge Bracké put it like this: "it looks as if the drawing by Strook has been applied with a marker. The whole thing is totally 'street art'". Strook is absolutely delighted too: "It's great that theo is such an out-there label. You automatically know you can push the limits. My drawing practically jumps off of the frames!"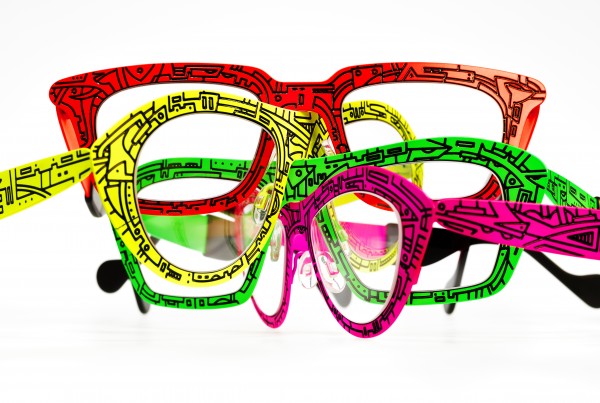 There are only 75 limited edition worldwide produced in the market. Each set consists of four pairs of glasses, presented in a black tray with the complete Strook drawing on the inside. And of course, a Strook eyeglass case was a must.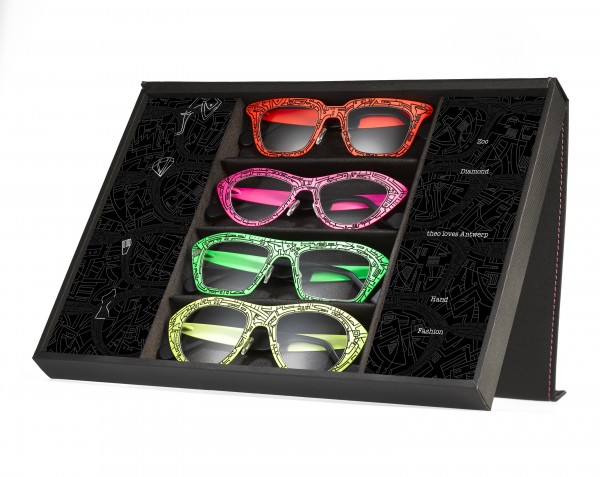 Check out more Theo designs at theo.be