Cinematiq Eyewear is the latest design innovation in the global eyewear industry. The new brand embodies a concept that connects the world of cinema with a pair of high-quality handcrafted designer glasses, but not simply by movie inspired forms, but literally by movie material, namely original 16 and 35mm FILM footage.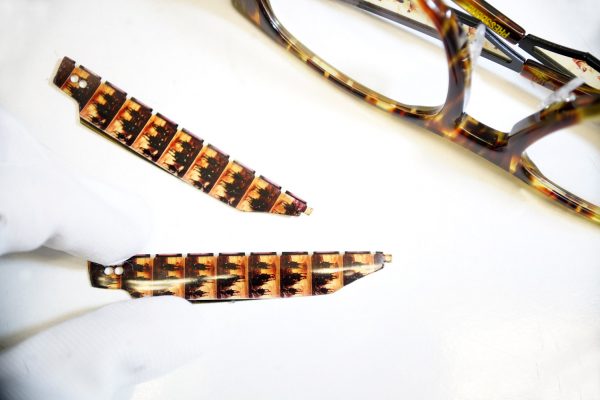 Zachary Tipton – founder and owner of Cinematiq Eyewear and its designer house 'Tipton Eyeworks' – first experimented with original 16 and 35 mm film in eyewear in 2005. His experiments resulted in a small limited edition collection that premiered in 2006 which even caught the eye of Elton.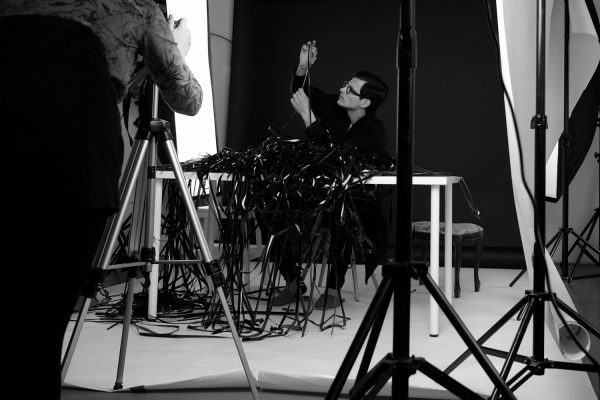 2018 marks the year of the new Cinematiq Eyewear collection for which original 16 mm footage of two Asian action movies were used:
Shogun's shadow (1989) – dir. Yasuo Furuhata
Fists of the Double K (1973) – dir. Jimmy L. Pascual (and early assistance of John Woo).
Both films have an abundance of outdoor scenes with natural lighting making them perfect for viewing with the naked eye. A special process of lamination preserves the delicate film before sandwiching it into a stainless steel frame.
From the designers' perspective, it adds amazing detail to a pair of designer glasses. Each handmade spectacle "locks" real movie scenes into their temples. And from a movie-lovers view it is something very special to wear a piece of cinema history in a way that is modest, stylish and contemporary at the same time.