Komono Curated is an ongoing series of capsule collections and artist collaborations developed to push the boundaries of the known accessory world and conquer new frontiers. Curated allows Komono to collaborate with influential artists and creative individuals from around the globe.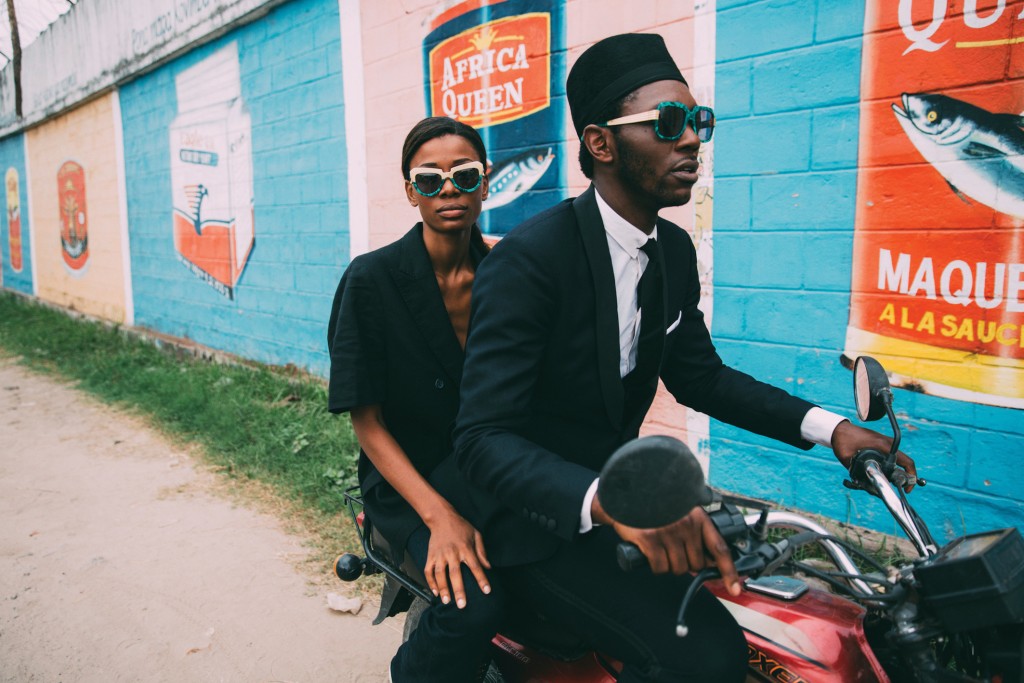 The latest Komono Curated sunglasses collection has been realized with the singer Baloji. Critically acclaimed for his modern interpretation of Congolese music, Baloji has infused his savvy and modern style into 4 unique styles of Komono sunglasses: Kitoko, Dizzy, Tshala and Mujinga.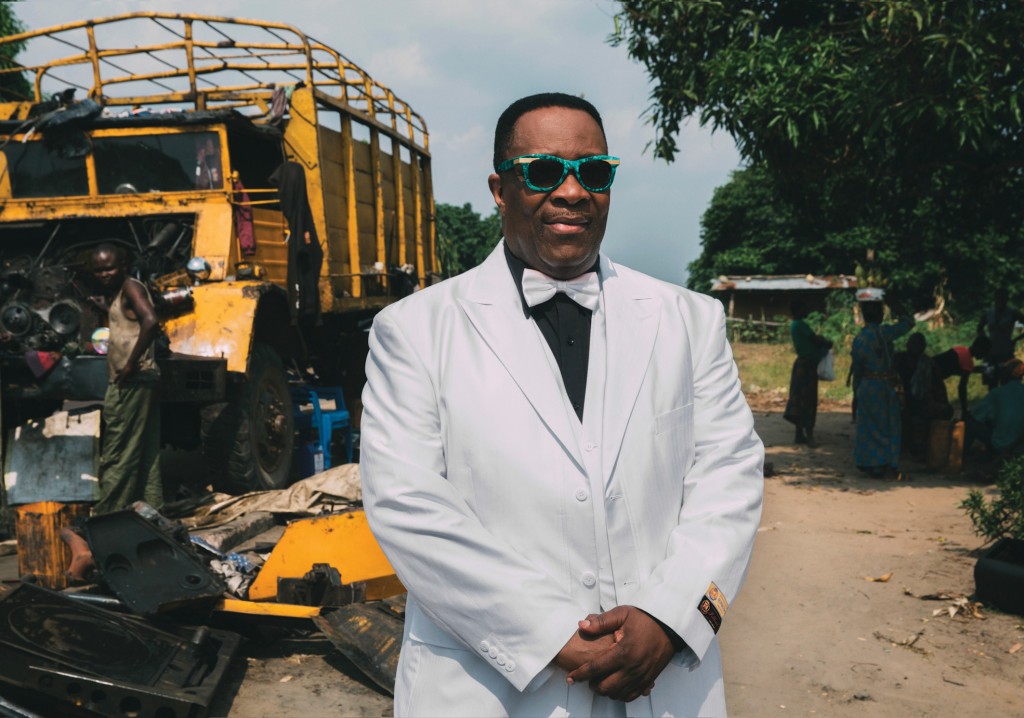 All styles feature scratch-resistant CR39 lenses with UV 400 protection, gold plated stainless steel details, heat mouldable temples and high quality optical hinges.
All 4 unique styles are featured in the artworks, directed by Baloji and Maximiliaan Dierickx, recorded in Congo.
The collection embraces African elegance, of its era and current trends, while drawing from a past colonial aesthetic model that remains constant as a powerful inspiration and influence.
Kitoko
The over-sized Kitoko frame is inspired by 80s hip-hop styling and, above all, by the glasses worn by Baudouin I, the Belgian king (1951-1993) nicknamed "Mwana Kitoko", meaning 'beautiful white man' or 'handsome young man' in Lingala. Baudoin influenced the European inspired, middle class stylistic movements of the 1960s, which helped to shape the tradition of Congolese elegance. Smart urban wear and an eye for detail, used to personalise an outfit, not to provoke a reaction.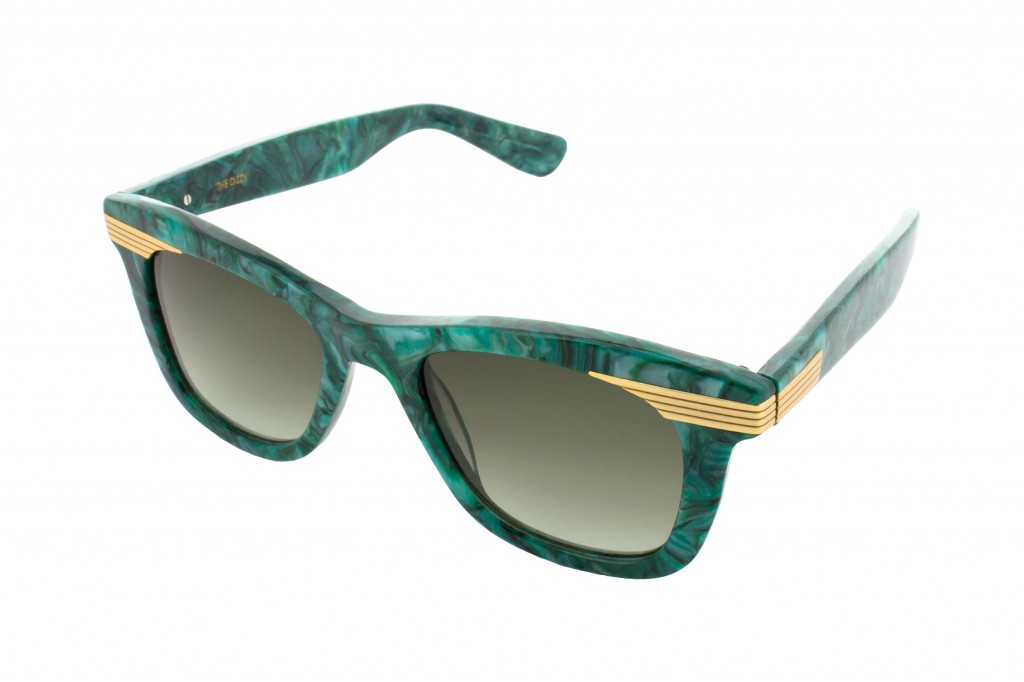 Dizzy
Dizzy Pierre Mandjeku "Dizzy" is a legendary Congolese guitarist. He has mastered the Congolese musical revolutions over the past five decades and during recent years he has joined Baloji on stage. To Baloji, Dizzy is more than a band member; he is a role model, a surrogate father and undeniably the most elegant musician ever. The Dizzy frame is a true artist's style to be worn on stage, yet the small details make these sunglasses classy and elegant.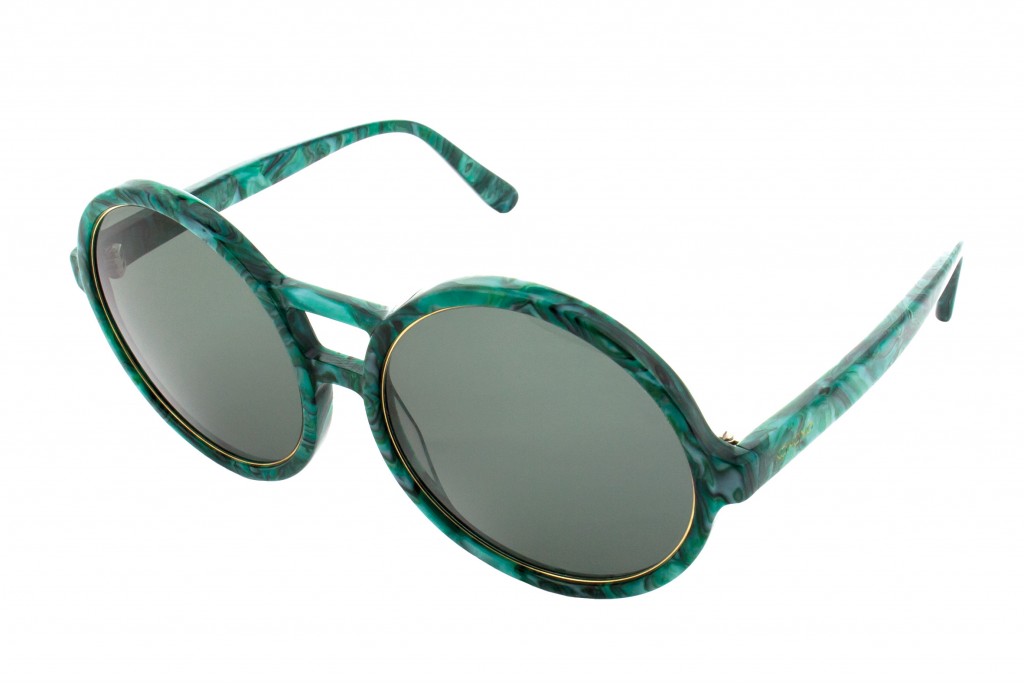 Tshala
Tshala Muana AKA the Congolese Donna Summer, a living legend. With hypnotic trance rhythms, her music finds its natural extension in a secular dance: the Mutuashi. Tshala was a pioneer in an era where most women in music were little more than arm candy or dancers. Her apparently frivolous music and provocative choreography tackles big questions: the role of women and their right to pleasure in African society. She inspired Baloji to develop this libertine style with feminine gold rims: more than sunglasses; they are a statement.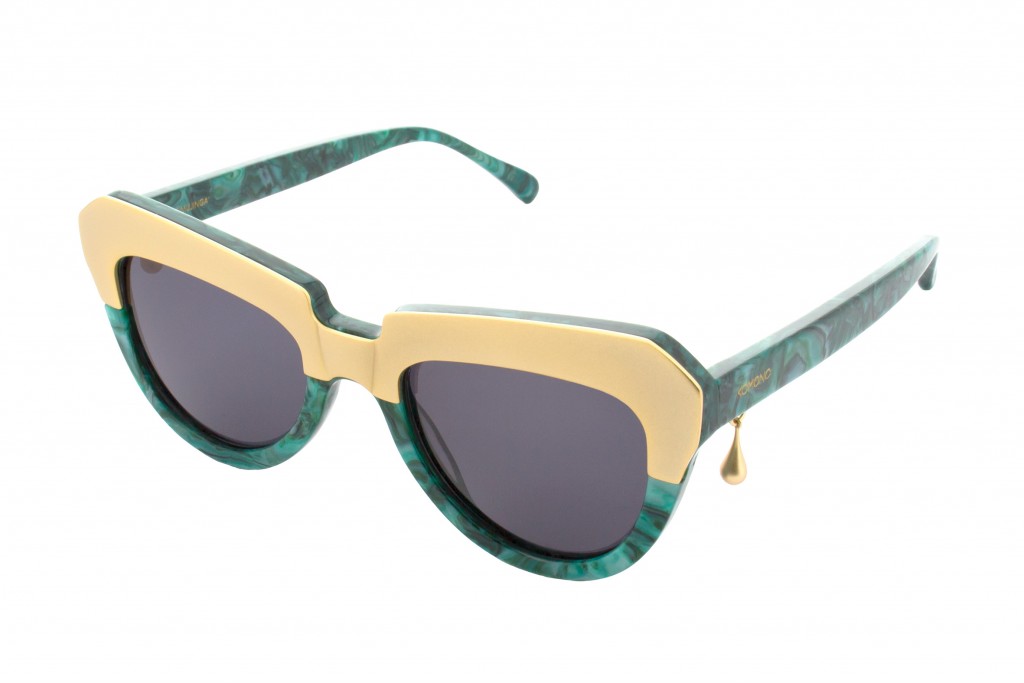 Mujinga
Mujinga is a tribute to Baloji's mother. It was thanks to her big, almond-shaped eyes that he recognized her amidst the crowds in Lubumbashi market when they met for the first time after 25 years, a reunion that inspired this "Cat's Eye" shape. Big eyes attract attention and betray your thoughts: glasses can act as protection and disguise. Gold emphasizes the eyebrows, creating a distraction and the gold teardrops are like a permanent reminder of the melancholy that inhabits these women.