The world of eyewear welcomes a fresh innovation with the Bea Bongiasca x Linda Farrow Capsule Collection, a remarkable collaboration between the renowned sunglasses brand and the talented Italian jewellery designer Beatrice Bongiasca.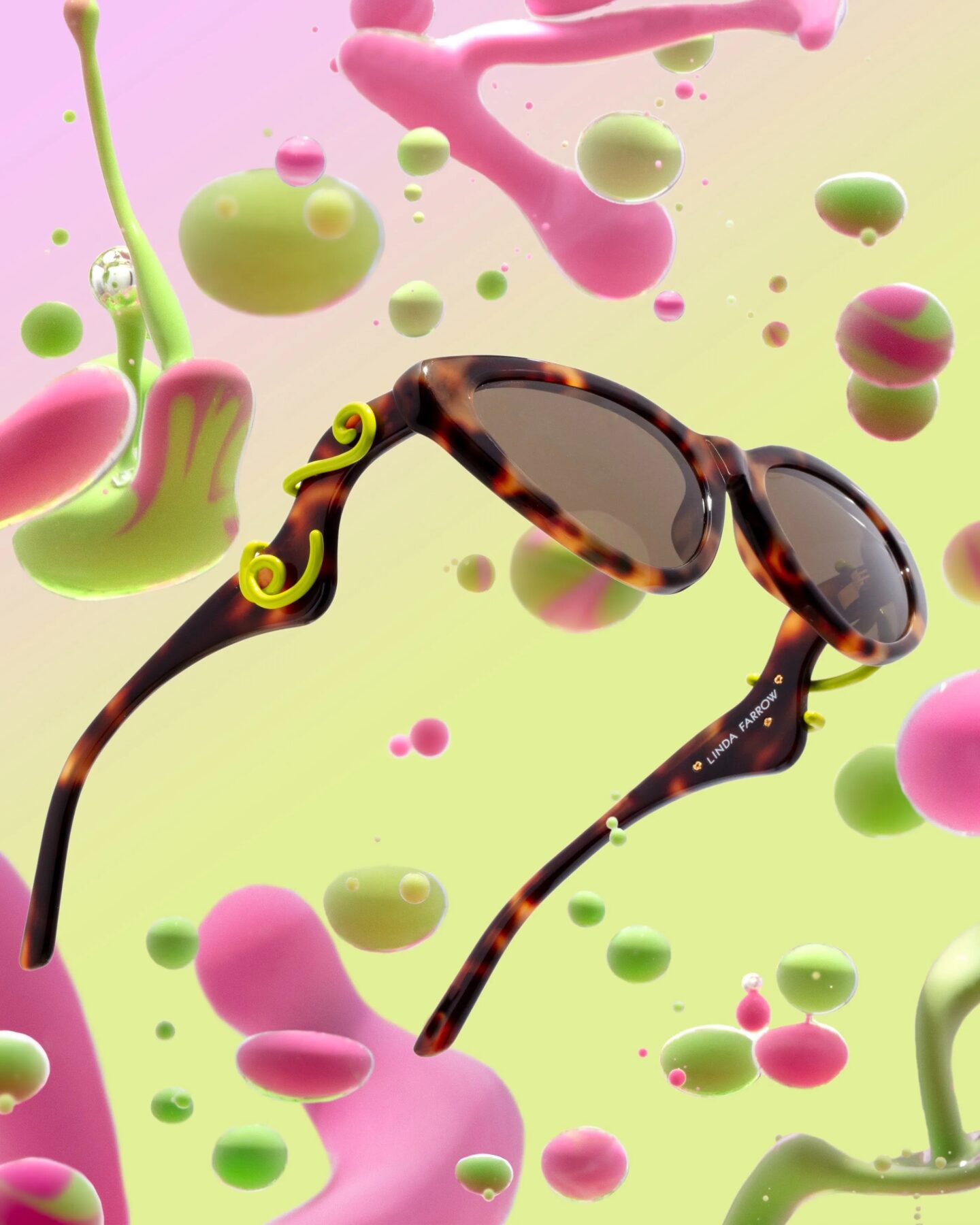 The collection pays homage to Linda Farrow's iconic eyewear models from the 60s and 70s, revitalizing them with a modern touch infused with the jeweled details characteristic of Bea Bongiasca's designs.
The defining feature of the capsule collection is the vibrant, brightly colored shiny metal inserts – lime green, yellow, orange, and pink – elegantly adorning cat-eye and tea shade eyeglass frames with shaded effect lenses.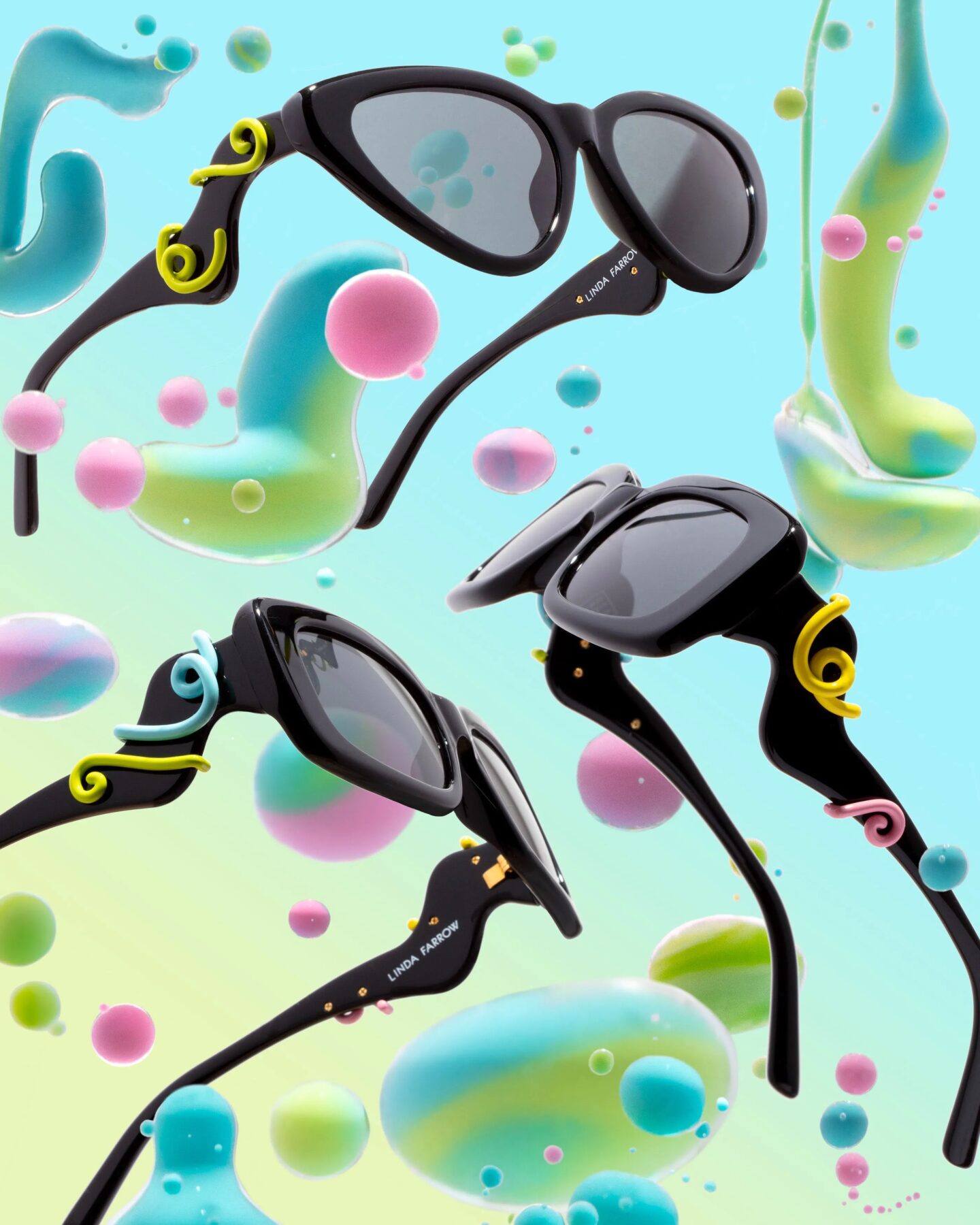 Bea Bongiasca's "Baby Vine" rings, characterized by their playful and distinctive vines, are seamlessly incorporated into the eyewear collection, adding a unique touch to the classic frame shapes.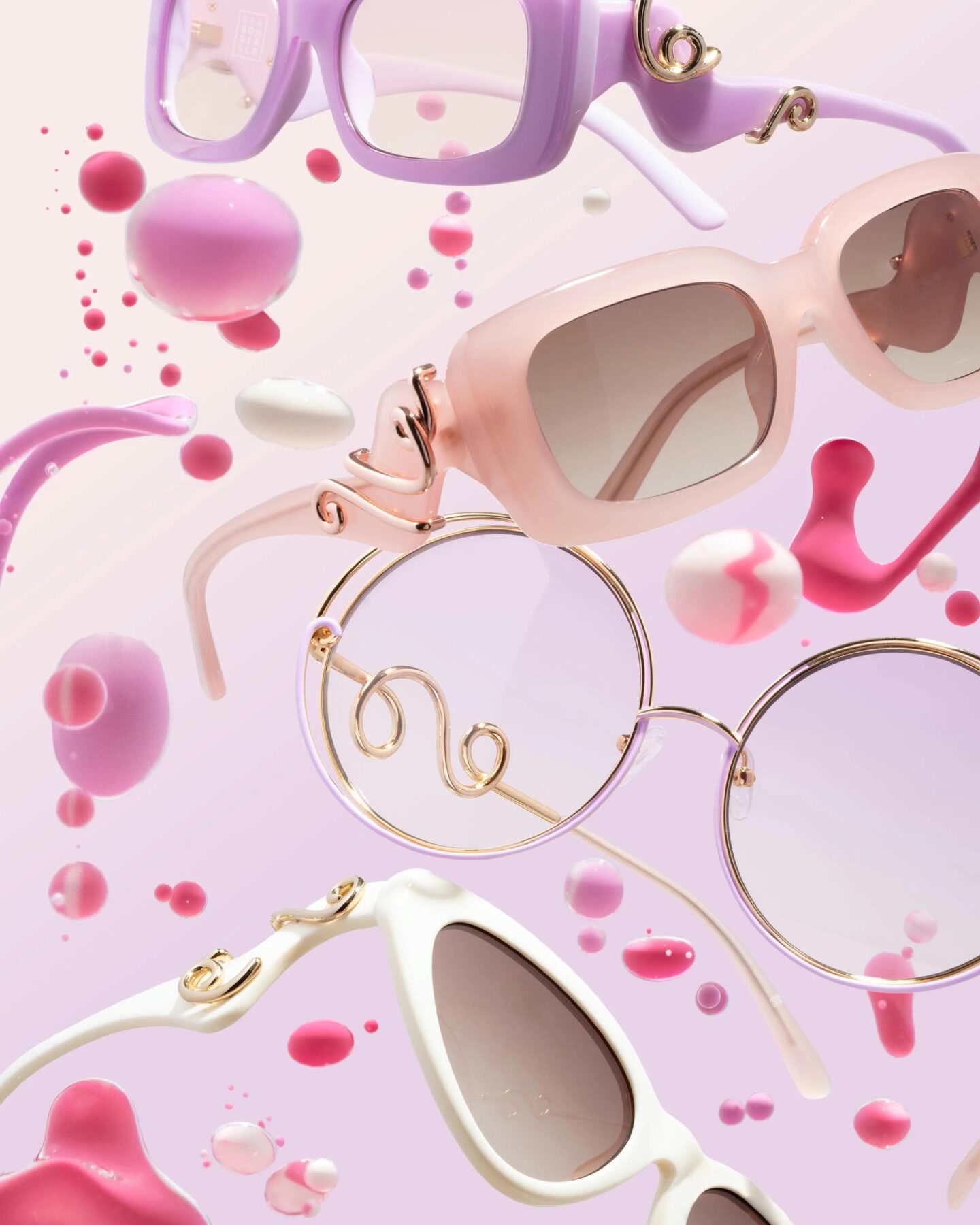 The "Framing The Face" capsule collection celebrates the synergy between jewellery and eyewear, infusing each piece with a playful and vibrant spirit. With its signature colors, metallic tendrils, and bold packaging, this collaboration represents a perfect fusion of creative vision and expert craftsmanship.
Available exclusively on net-a-porter.