Scottish based Banton Frameworks known for their individualistic, handmade in-house frames has collaborated with Mamnick, a clothing store that creates quality products manufactured in the UK and Japan.
Each frame has been carefully handmade in our studio workshop sporting customary Banton Frameworks components.
Robust stainless steel rivets permanently fasten 5 barrel stainless steel hinges resulting in a timeless and sturdy feel. Titanium nose pads poise the frame perfectly on your nose without the frame edge resting on your face. Curved 'hockey-end' temples curl effortlessly behind the ear, offering a secure and comfortable fit. Due to the varying transparency of the Amber acetate, the solid brass temple core inside the temples is visible both inside and outside of the frame.
In keeping with our minimal ethos, also shared by Mamnick, the frame bears no outer branding leaving room for self expression.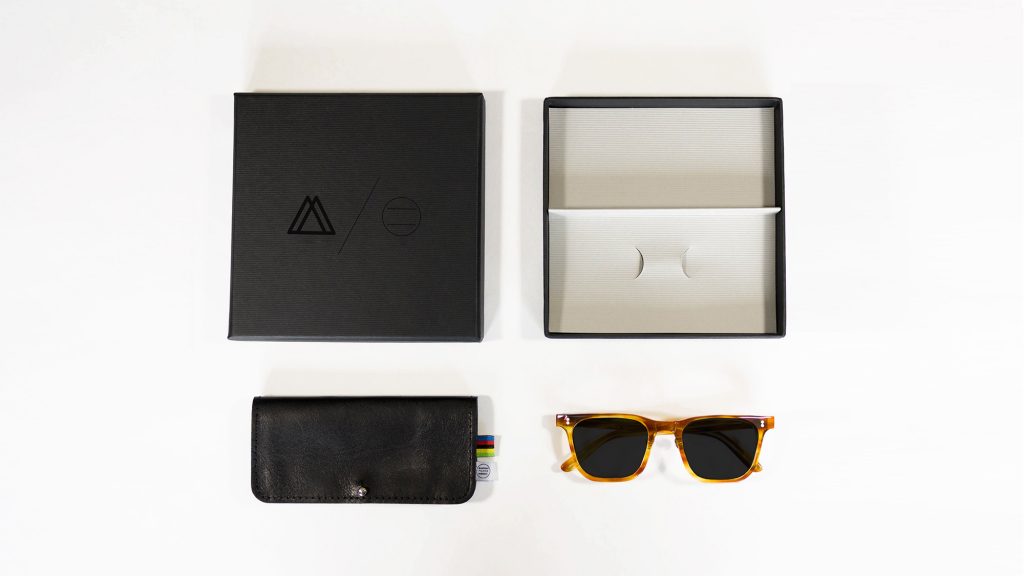 Precision machined from premium Italian acetate, each frame is completely unique to its positioning from the sheet. Each frame has it's own unique markings made from a mixture of ambers and browns. Further still, we only had access to just one section of this lustrous acetate resulting in a small stock of this collaborative model.
With only 50 frames produced, this is a limited edition frame.
Check them out at Banton Frameworks and get it online now!