LPLR Eyewear (acronym for " La Petite Lunette Rouge ") is born out of an encounter between Alison Hemmes, designer and Hilarhi Arcade, founder of the brand. Their passion for contemporary art guided them into a quest of singularity and modernism. They wished to revisit the popular 80s "clip on" by putting a double bridge characterize with a red line on all their frames, their unique brand signature. Every collection is exclusively handmade in France.
1) How did you get into designing eyewear?
It is a long Story. I started to work in the Optical world in 1997. I worked for different luxury brands and since 2014 for a French eyewear manufacturer. One of my best experience was to work for Marc JACOBS Eyewear. I love this Artist and his boldness. I met Alison 3 years ago and she was also passionate by contemporary art. 2 years ago she accepted to help me to design what I wanted and the first LPLR collection started. First of April 2016, well known shops such as "colette" in Paris and Atelier Mira In Brooklyn introduced our brand.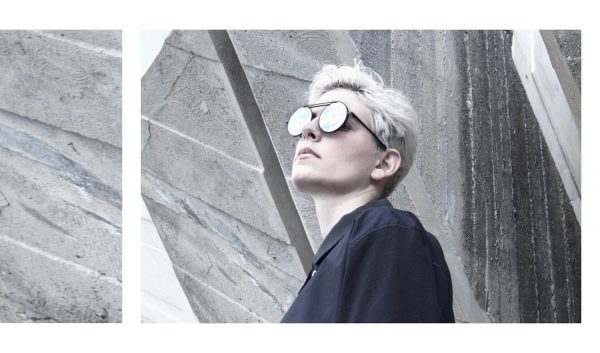 2) What is the process when you design a collection?
I don't know drawing but I know exactly what I want. Alison understands me each time and sublimate my desires. I also love her graphic's inspiration for all the communication.
3) How and where do you source from?
Everywhere but we have a list of people who specializes in something. The first ten models was a tribute to visionary men like Da Vinci or Marcel Duchamp… We also love the works of architects like Zaha Hadid or Designer Raymond Loewy. Each model name is an anagram of personality we loved and inspired us. The model "Muchpad" is for example the anagram of "DUCHAMP" ; the most provocative contemporary Artist!
4) If you could use 3 words to describe your brand, what would they be?
Boldness, contemporary and outstanding!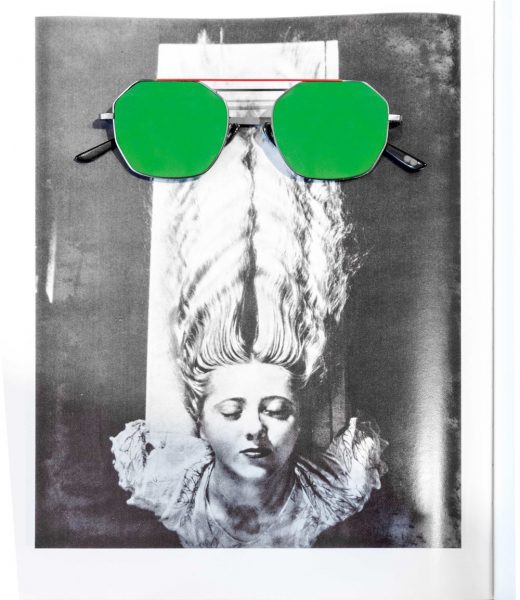 5) What was the inspiration behind the shapes and styles of the design?
The first inspiration was the 80'. During this decade the Clip on sunglasses were regularly added to the optical frames. Our double bridge has been newly designed in order to recall the 80' clip on. We have also worked on very flat shape for every models of our collection. Furthermore we wanted to create something simple and efficient for the brand awareness : the Red Line to become LPLR "La Petite lunette rouge (the Little red eyewear)". The name "La petite lunette rouge" is also the way to explain we are french and that all the model are manufactured in France. We are very proud of that!!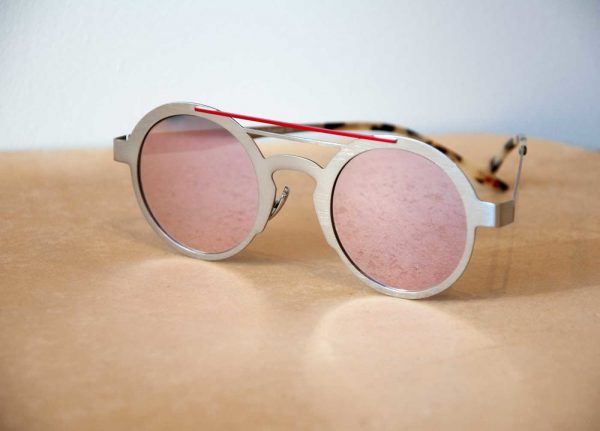 6) Tell me more about what makes you passionate about eyewear?
Eyewear was for a long time considered as a medical equipment and it is very exciting to transform them into fashion accessories.
7) Which is your favourite pair of glasses and why?
The model Videnci is our iconic model. It was the first drawing I sent to Alison 2 years ago. Just a round shape with the double bridge. Alison drew a very strong concept with the perfect proportion and she succeeded to give the model a very flat feeling. I remember the first time Alison showed me the drawing . I said "WHAOOOOO !!!!"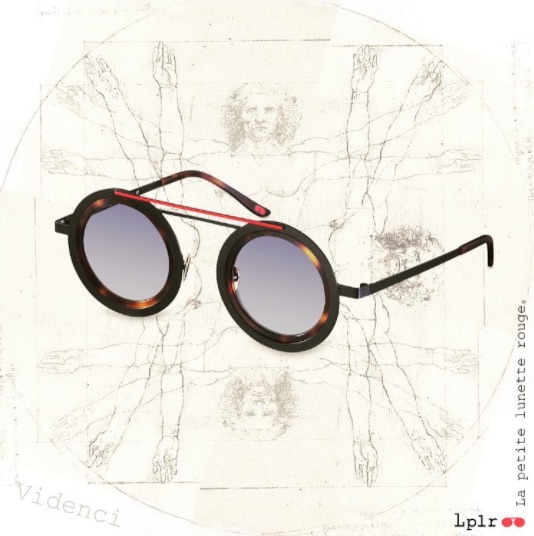 8) How do you see the future of eyewear?
With only one frame and two temples, it is so difficult to find something new, but it is so exciting! That's why I always ask Alison to find what has never been made before. I love one sentence my son told me: "Create to leave trace in the future ". We have a lot of great ideas for LPLR Eyewear and we are extremely optimistic for LPLR in the future.
Follow LPLR Eyewear on Instagram or find out more about LPLR Eyewear.