Kylie Minogue is one of the few people in the world who are so famous they are known by their first name alone. The gorgeous global superstar and fashion icon has just designed her first collection of eyewear – exclusively for Specsavers.
The petite pop star is renowned as a style icon, having worn some of the most memorable stage outfits in history. So much so, that London's Victoria and Albert Museum dedicated an entire exhibition to her style in 2007.
Kylie is at the helm of her famous stage wardrobe, working closely with famous designers from Jean Paul Gaultier to Dolce & Gabbana. And now Kylie has put all that fashion experience towards designing her first eyewear collection for Specsavers.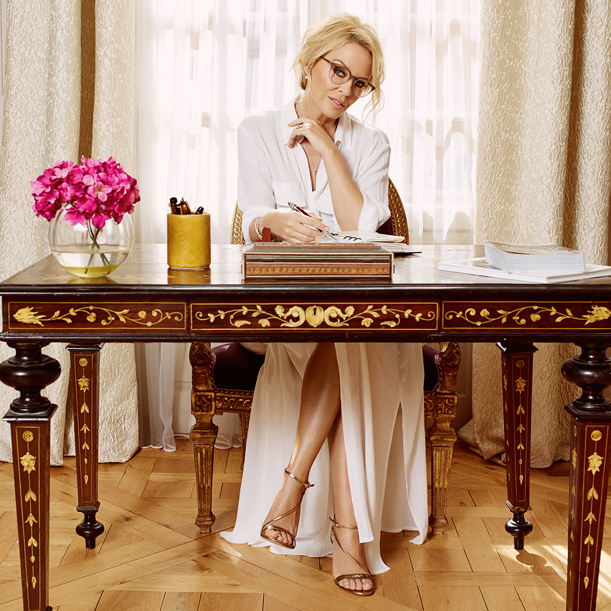 'I'm very proud', she enthuses. 'I've absolutely loved designing this collection. Glasses are a big part of my life; day in, day out. So it's been enormous fun to actually stop and think: What do I wear? What are my favourite styles? When do I wear them and how do I wear them? I really tried to inject my personality into the collection, and for me that means functional-daytime-but-still-fabulous glasses, which can transition to a dinner date or an evening show.'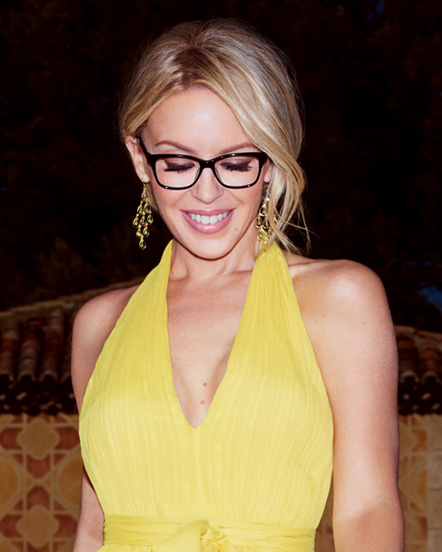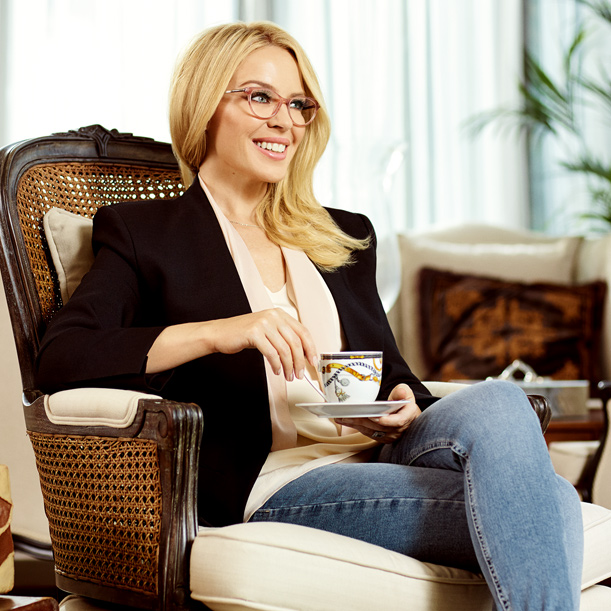 It was this idea of designing glasses for every occasion that grew the collection into an extensive range of 25 glasses and five sunglasses, each marked with the distinctive gold Kylie 'K' tag.
'It's amazing how the inspiration was all already there. Once I went through my drawers and cupboards and realised: I've had these glasses for 20 years and held on to them because I love them, these are brand new, these I found at a market, these I picked up at the airport… I've had a lot of glasses!' she laughs.
'So to find out what the essence of my personal collection was and interpret that through a new collection for Specsavers, it's really been pretty easy. I'm really excited and I hope that people love what we've done.'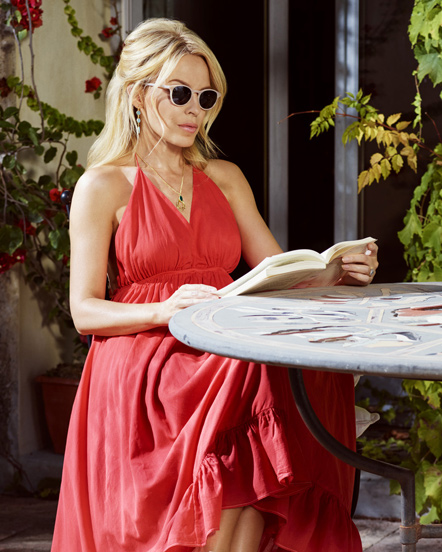 'Modern classics is just as it sounds – if it ain't broke don't fix it! There are certain styles that always work for most people, so we took those styles and put my twist on them to deliver them freshly baked, especially for you!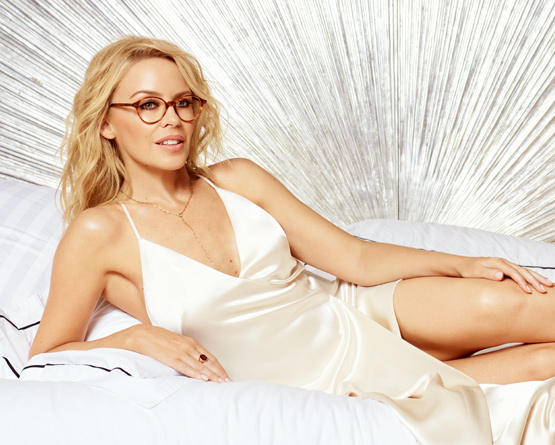 The Kylie Minogue Eyewear collection is available in Specsavers stores now.