Sofia Richie, sister of Nicole Richie and Daughter of Lionel Richie has been making waves in the fashion industry from modelling to being a style icon, this 19 year old is just getting started.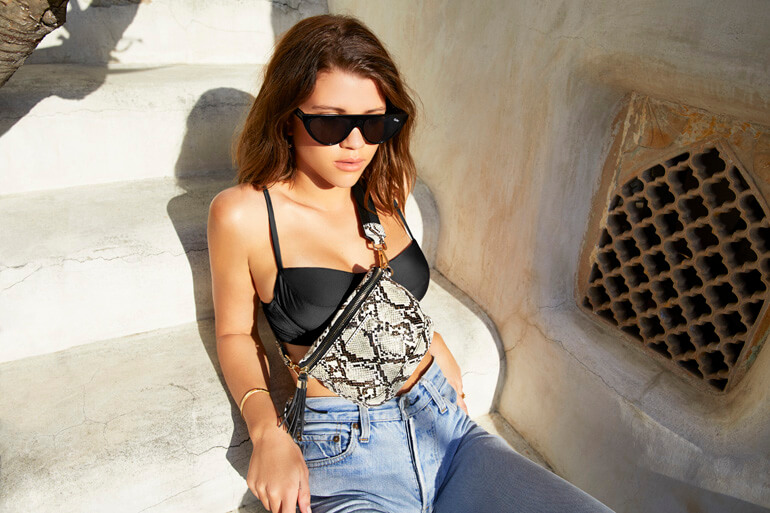 Her latest project with Quay Australia features six new sunglasses inspired by Sofia Richie's fierce edge and warm neutrals of the desert.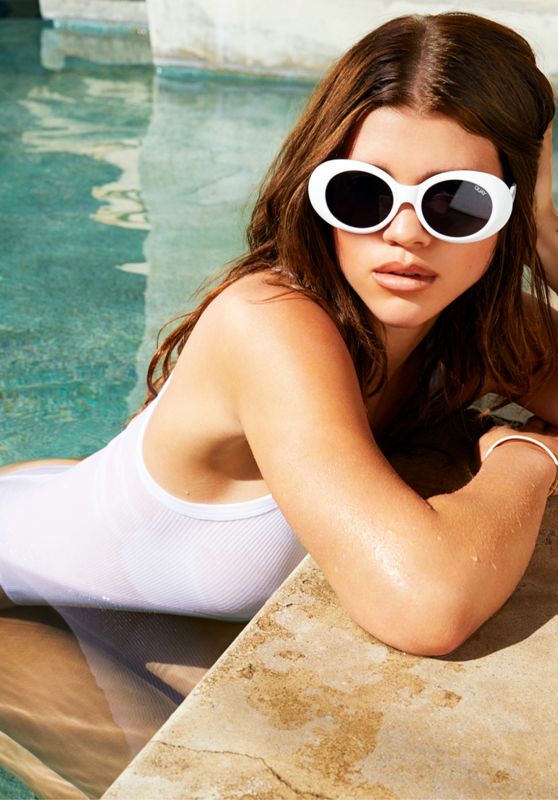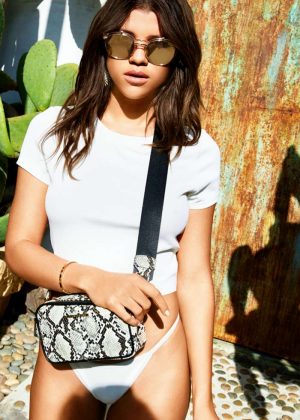 Distinct silhouettes in the range have a hint of new age design which is seen on the "Penny Royal" shades crafted with a built-in sunglass flip frame. Also standing amongst the pack is the pair titled "Something Extra," which have a sleek, square lens shape.
Cause some trouble and RUN AWAY. These narrow cat eye sunnies feature a dramatic shape with a flat brow & lenses. Be basic in shiny black with smoke lenses or vamp it up in dark tortoise to red sunnies with brown lenses.
Give in to the STRANGE LOVE. Small rectangular lenses in sleek, minimal plastic frames. Keep it chic in black on black sunnies or get drunk in love with frosted champagne frames featuring smoke lenses.
You deserve it all. Be FRIVOLOUS in these dramatic oval sunnies with playful plastic frames. Elevate your status in white shiny frames with smoke lenses or matte deep cherry frames with smoke lenses.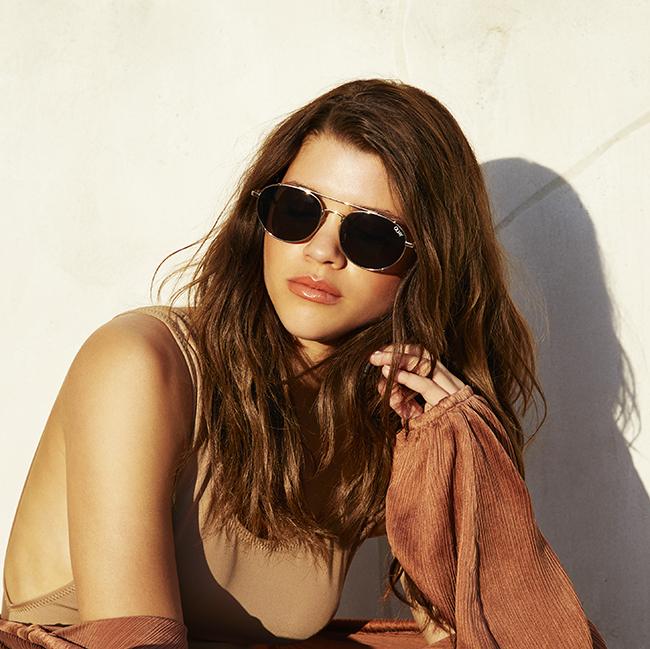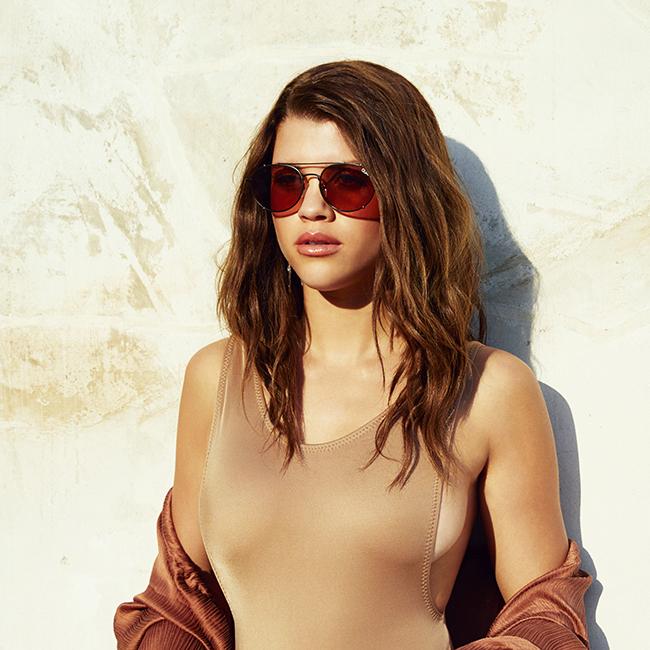 Who doesn't love a LITTLE J? Minimal hardware details elevate the look of these sleek sunnies encased in a thin frame. Go classically cool in gold frames with green lenses or get trendy in black with transparent peach lenses.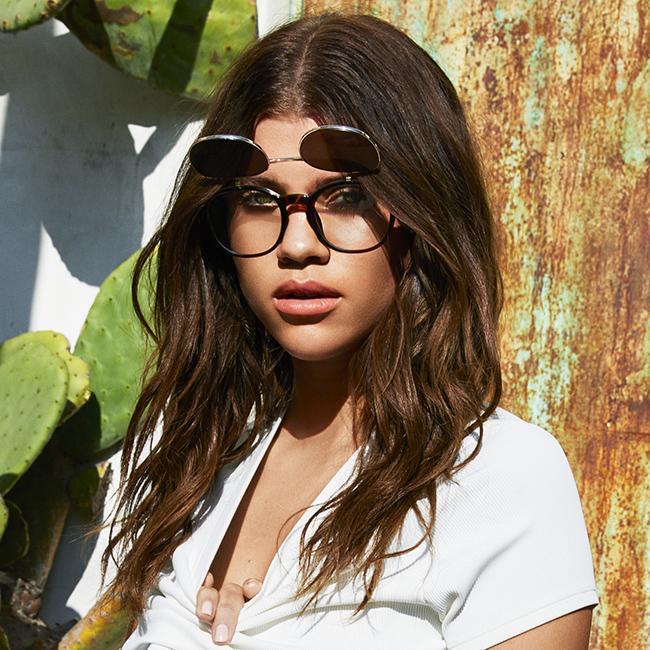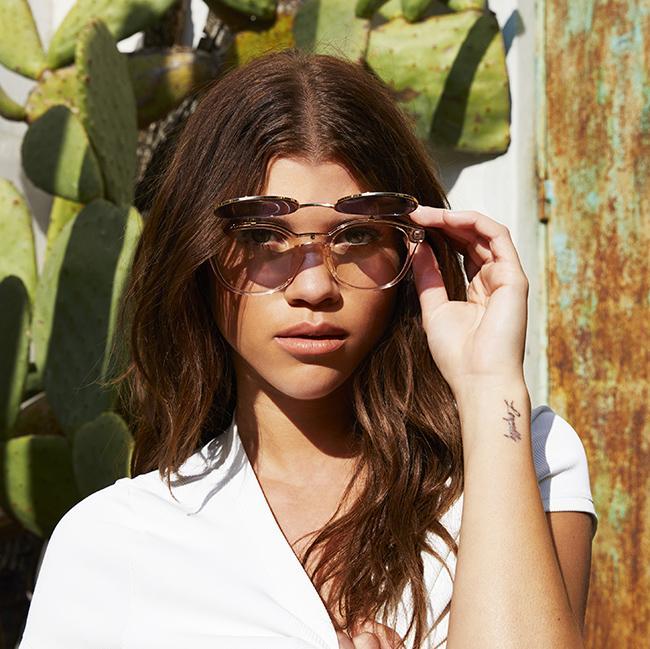 This is worth a double take. PENNY ROYAL offers you the best of both worlds—a classic shape with a modern twist. These rectangular shaped sunnies feature clear lenses with flip up sunglass lenses. Choose between black with smoke lenses or champagne with reflective gold lenses.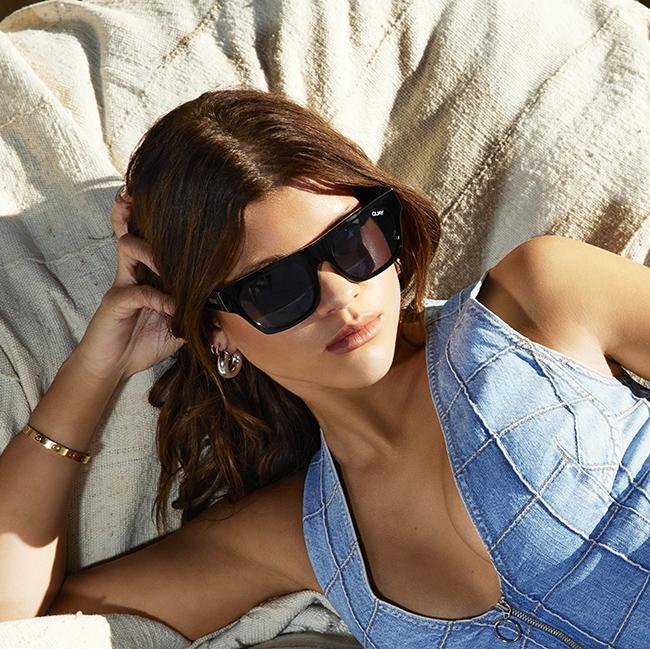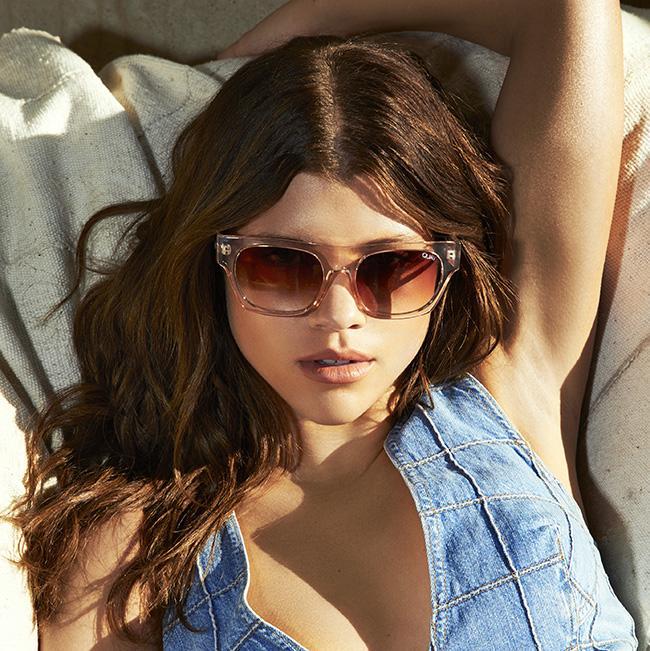 Get yourself a little SOMETHING EXTRA. Combine the understated features of classic rectangle sunnies with a touch of contemporary drama. Featuring a flat brow, sharp sides and moment-worthy arms.